The Black Lunch Table (BLT) is an oral-history archiving project staged as an ongoing collaboration between visual artists Heather Hart and Jina Valentine. Since its inception in 2005, BLT has been engaging communities, questioning dominant narratives and histories of acceptance through facilitating candid conversations. Placing itself firmly at the intersection of authorship, reflections and living attitudes in an internet age.
The lunch table is centred around the idea of a literal as well as a metaphorical table —participants are invited to come together and share thoughts, ideas and experiences around critical discourse. This idea of sitting together and engaging in critical discourse goes a long way towards removing the separation between the intellect, the body and the soul. A sense of community is formed and previously disembodied knowledge becomes accessible through an integration with lived experience.
BLT is geared towards cultural producers and local communities of the African Diaspora including academics, emerging artists, curators and researchers —focussing on writing and rewriting contemporary history. This rewriting forms part of an important aspect in questioning who breaks through the art canon; how we measure and value art and which stories we chose to prioritise.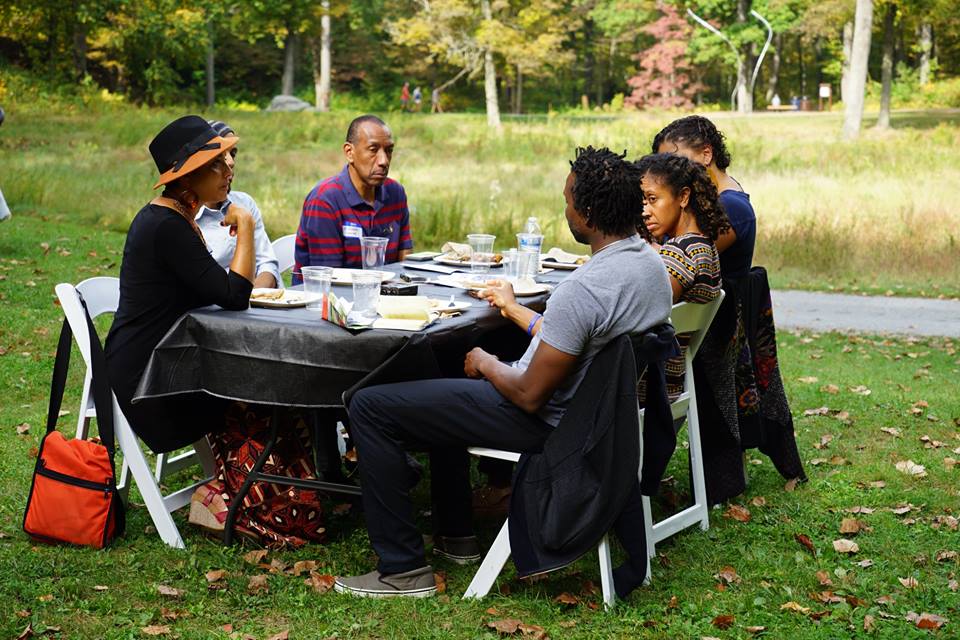 The BLT prides itself as a vector through which interdisciplinary and intergenerational discussions find new life, with these discussions further playing a role in canonising previously erased and forgotten narratives. One could think of this as a recounting of contemporary cultural history, which speaks to the creation of new knowledge. Thereby deconstructing and redefining our relationship with existing knowledge systems and allowing for a multiplicity of narratives as well as the decolonisation of that knowledge.
Archiving is an important part of the project, further recognising that publication and documentation form part of representation where authorship is treasured. "Each roundtable's dialogue will be documented on our online archive. The archive structure will enable web visitors to search this dynamic database using a variety of metadata tags." – BLT website. This archiving aspect is further achieved through what is called the Wikipedia edit-a-thon, where participants can contribute robust Wikipedia entries on various artists in the African Diaspora.
Marginalised communities and artists on the fringe continue to be sidelined when it comes to global discourse and critical conversations —our stories often reduced to subjective tales in relation to the more "objective truths of the dominant culture". BLT assists in bringing forth these ideas and narratives, allowing for divergent interpretations and reinterpretations.
Initiatives such as these play a critical role in normalising the idea of speaking the unspeakable and telling stories that have been muted. With a dedication on bringing forth new agendas, a space is created to push beyond the tired conversations that are often facilitated by the comfortable dominant culture. Through its facilitation, BLT is reminding us that telling our own stories is a form of resistance in a world that continues to be exploitative, exclusionary and elitist.