In a moment where debates about land are at their peak in South Africa, Uriel Orlow's Theatrum Botanicum on show at Pool Space in Johannesburg fertilizes ideas around the botanical world as a stage for politics through film, photography, installation and sound. This ongoing project follows the trajectory of most of his work; research-based contemplations with collaborative methodologies, focusing on specific locations and histories, combining various visual evocations with layered narratives.
The beginning of the project was inspired by an accidental visit to Kirstenbosch Botanical Gardens. Struck by the fact that most of the plant labels were in English and Latin, Orlow began to question what this means in South Africa where there are 11 official languages. This connects to a colonial history of exploration and conquest. Through this process botanists from Europe "discovered" new plants, and proceeded to name and classify them according to European systems of organisation. Through forcefully exporting this methodology for categorization and understanding, it displaced indigenous knowledge systems and views on the world. Orlow seeks to question this forced application of taxonomic methods, and in so doing unearths issues around assumed universality, colonialism and its legacies, plant migration, and how examining the botanical offers insight into labour, race relations, pleasures and sustenance within South Africa's history.
The significance of the work is twofold. Firstly, framing plants as databases, organic stores of information. Juicy, fleshy memory banks that can testify to South Africa's political past and present, and offer alternative entry points from which we can assess and think about history and politics. Secondly, Orlow's work ascribes plants a form of agency, presenting them as active participants in the link between nature and humans.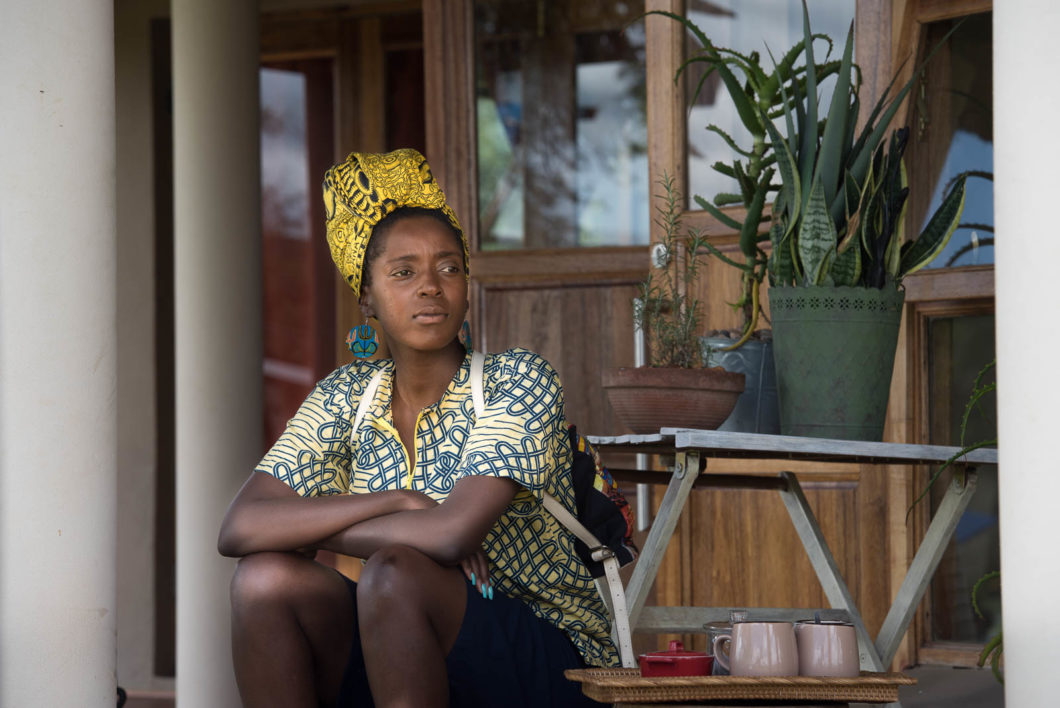 The project offers encounters and observations that are gateways to meditations on the above. Grey, Green, Gold forms part of Theatrum Botanicum, and is up in Gallery 1989 at Market Photo Workshop. The Fairest Heritage, a single channel video piece within the exhibition, perfectly exemplifies the larger aims of the project. Here Orlow, through his extensive research in the library of the botanical garden, found films that were commissioned in 1963 to commemorate the anniversary of founding Kirstenbosch by documenting its history.
The film's main characters – scientists and visitors – are all white, with the only people of colour featured being those who worked on the gardens. Orlow collaborated with artist and performer Lindiwe Matshikiza, who inserts herself in front of these film, viscerally speaking back to their contents. A performative contestation to this archive, placing herself into the frame as a protagonist existing outside of the frameworks of passivity and labour for people of colour created within the archival footage. This work also highlights that plants are not neutral and passive, with flowers attached to ideas around nationhood, segregation and liberation.
To accompany the work, Orlow teamed up with editor Shela Sheikh on a book that catalogues the different works, but also connects with the research that is the seed from which project continues to grow. Writers were invited to contribute essays that do not necessarily respond to the works directly, but contemplate the thematics that come to the fore through their presence. Other artists with work relating to art, nature and history were also invited to share their work in the book.
Both exhibition spaces are pollinated with works that share the entanglements between plants and us across time and space. Go inhale the fragrance of latent histories until 21 October at Gallery 1989, and 3 November at Pool Space.