Artists Rosie Mudge and Sitaara Stodel are ruminating on loss, belonging, and a search for reality in a sea of unstable memories. The tree, or rather two trees, take centre stage in their latest collaborative exhibition by the same name. The exhibition takes its name from Rosa Lyster's poem 'Another two trees'.
I want to be one of the trees and I want Rosie to be the other one. I would like to think that our roots are talking to each other where no one can hear us. All they can see are our branches trying to reach out to each other. – Sitaara
Mudge works with video, sound, photography, sculpture and drawing and is better known for her works incorporating glitter glue as a medium. Stodel works with photography, collage, video and print—for this show, they are having a heart to heart, conversing in hushed tones and it is beautiful.
The show is taking place at SMITH Gallery in Cape Town until the 6th July 2019. Below is a short conversation with the artists about the show.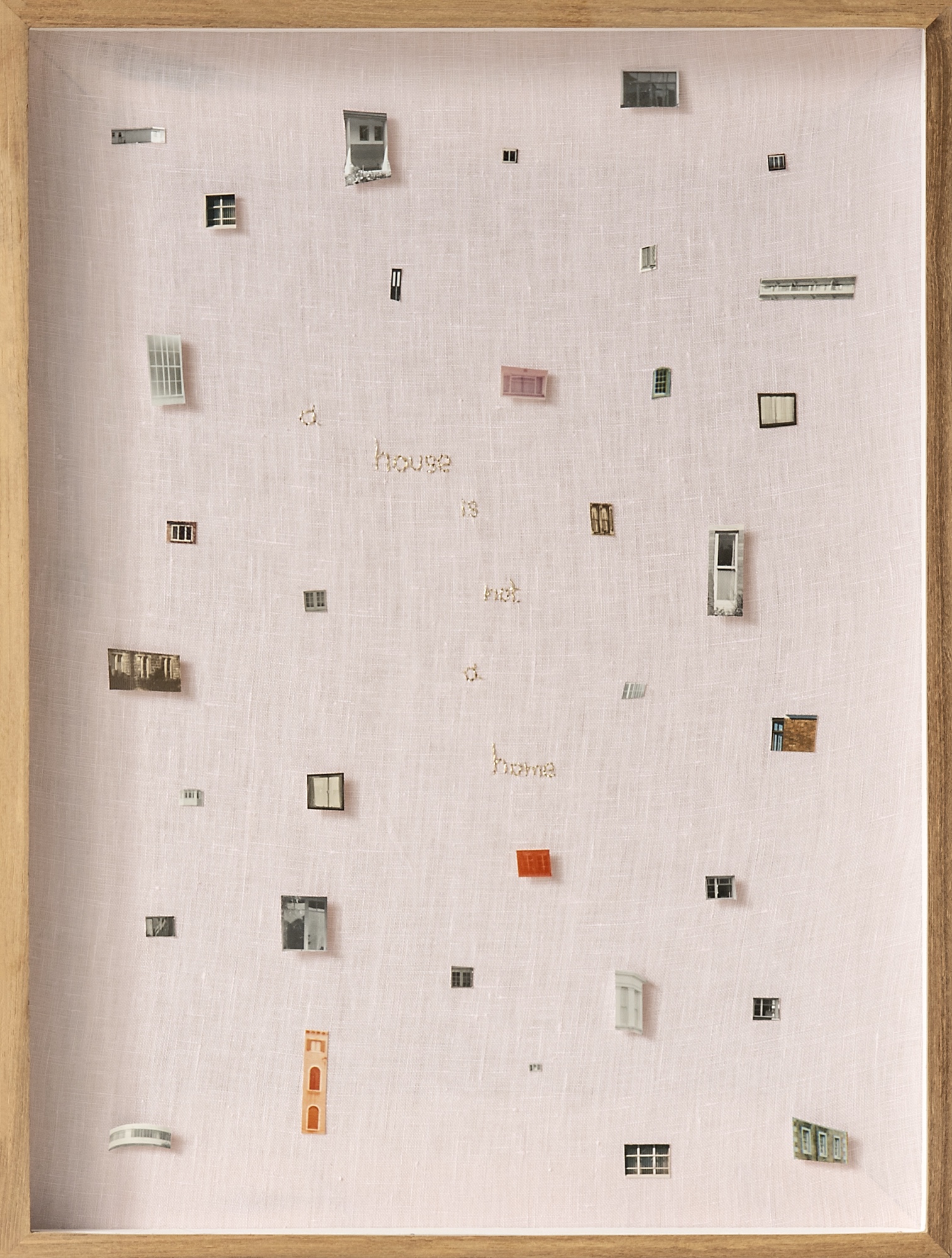 How did the idea for this exhibition come about?
Rosie: I had a slot booked with the gallery for a winter exhibition. Winter is usually a great time to do something a bit outside of your normal practise because the usual art crowd is often overseas on holiday, and so in many ways it is a less stressful environment in which to showcase a body of work – as if making it for a winter show alleviates the pressure to produce to a specific level or audience. Or to produce something noteworthy and explainable. So this gave way to the idea of a collaboration, and I met up with Sitaara and it just felt right. The hilarious thing about this is that we were also thrown together in another adventure this year! By pure serendipity, we were both selected for an international show in Mauritius, and we were flown over there to hang out with the other artists for a week and go to the opening etc., so we really got to spend some great time together.
Sitaara: When Rosie first approached me about being in a collaborative exhibition, I immediately said yes. I love her work! I couldn't really see the connection of our work at first, but Rosie showed me some of her past work and showed me how our work is actually quite similar, even though the materials we use are so different. Then Mauritius happened, and we got to spend a lot of time together understanding each other's work and how it relates to each other.
Let's talk about the poem from which this show is conceived—what does this poem mean for both of you?
Rosie: The poem was not actually the catalyst for the exhibition, but it was one of the first things I sent to Sitaara when we started exchanging emails and whatsapps, for the planning of the show. But I sent it to her more because I found the sentiments in the poem to be extremely evocative of elements of both of our works, which I find hard to express. It was only when we were in Mauritius together that we thought about including the poem on the show, and naming the show after this poem. I don't think I can fully express what the poem means for me, but through it Rosa creates such beautiful imagery and encapsulates such distinct feelings of a journey, an endless search, a longing, and the desire for connection, which I feel is also seen in both Sitaara's and my works.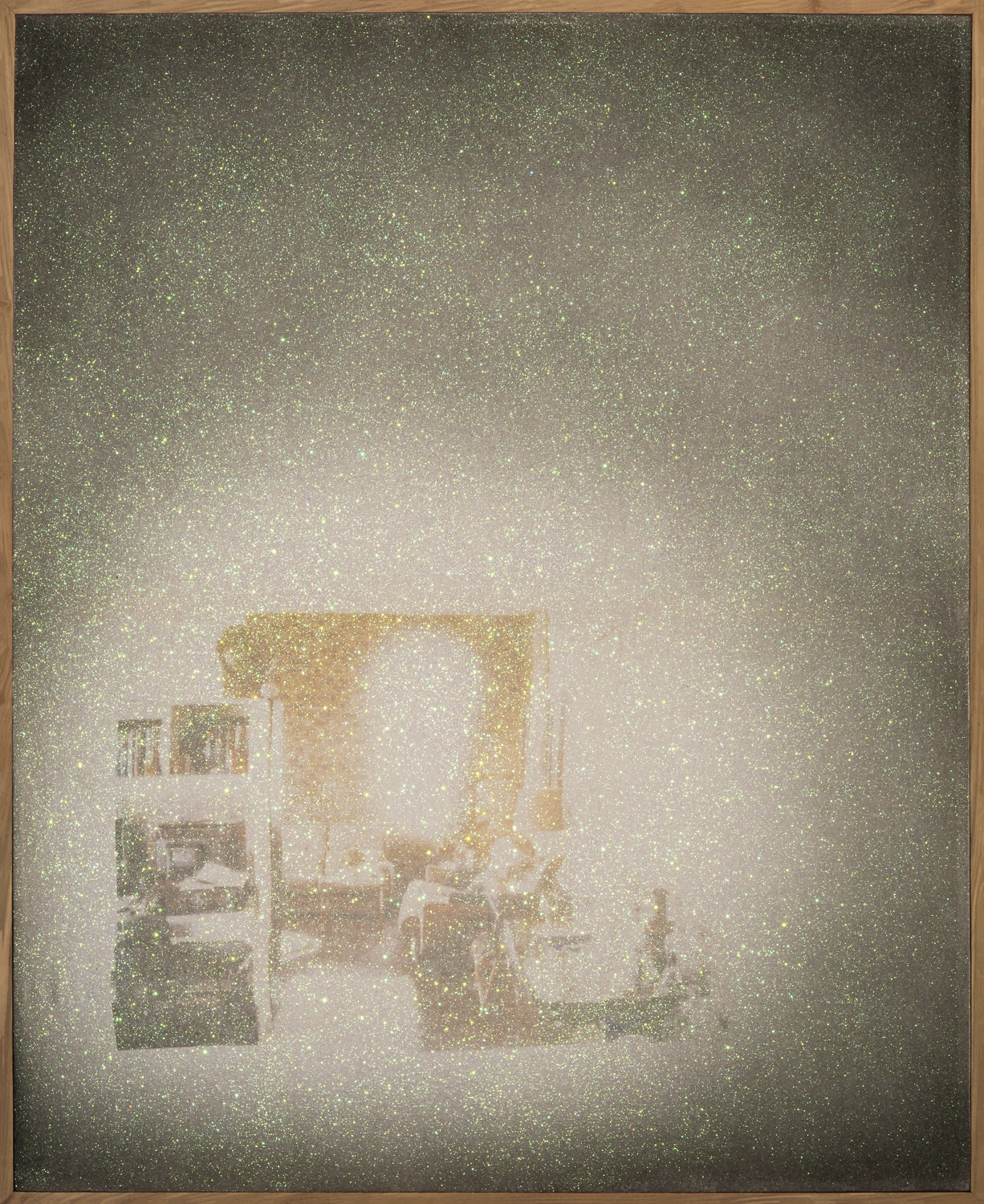 What works will be included in this show, specifically with regards to medium?
Rosie: We have made individual works stemming from both our distinctive practises (photo collage for Sitaara, and glitter-glue paintings for me), but we have also developed work together, which are comprised of both of these techniques in a new and exciting branch of our production.
Sitaara: I use other people's family photographs, that I buy from second hand stores and antique markets. I have placed them on linen, and I use gold thread in a lot of them too. For the collaboration, I was very excited to see how our work would marry. I cut out certain aspects of the photographs, for example a human figure or a door, and scanned it in. Then I printed them out and Rosie and I transferred them onto fabric using a printing press. Rosie then worked her magic on them with glitter-glue. To me, they kind of look like fuzzy memories, one of those memories that you can't tell if it actually happened, or you just saw it in a photograph, or you dreamt it. Memories can be deceptive like that.
I'm interested in the question of "interpretation", how have you found the process of interpreting this poem; both in terms of meaning but also in terms of that translation into works?
Rosie: We weren't translating the poem into visuals, as such, and the visual connection between the works we made and the imagery in the poem is patchy at best. But I would definitely say that there is a connection between the poem and the artworks in sentiment and feeling. I think that 'meaning' (deconstructing symbols/patterns to define/refine) is generally too broad to look at head on, and is better explored through other evocative mediums, such as poetry and music. Although there is often something quite clear to be said about an artwork, poem, song etc. – there is often something much more interesting waiting in the wings, which is often too difficult to explain or just much more felt than known. This often gets sidelined when writing about a work – which is a pity as it's often the best part.
Sitaara: I find it really hard to express what I am feeling, I find that when I make art that is so personal, it is the best way for me to express these feelings. As Rosie said, we weren't translating the poem into visuals. The poem just connected to our work in that it had the same feeling as our work. That may sound wishy-washy, but this is art and poetry we're talking about after all.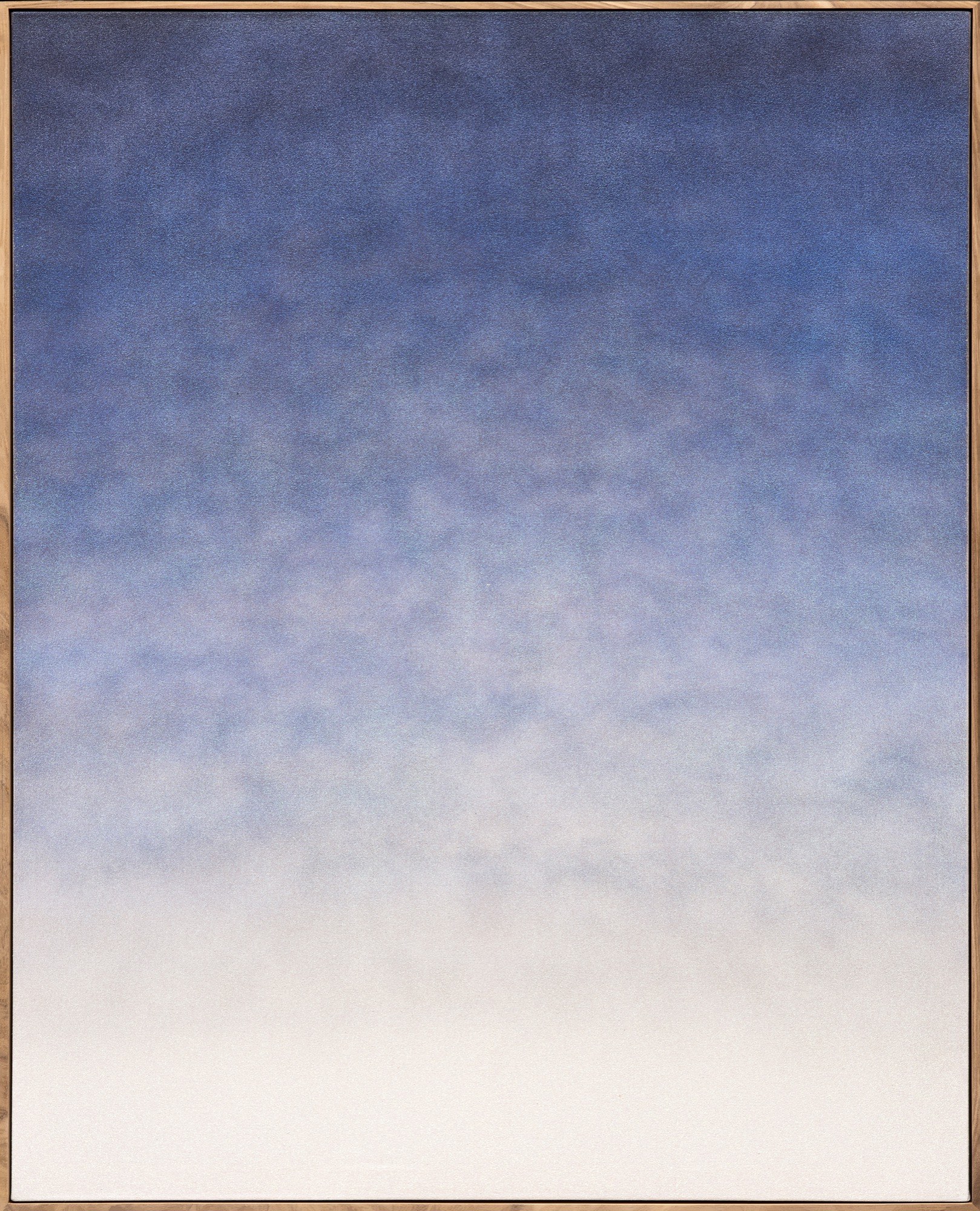 I'm also interested in whether this show presents a point of departure for the artists; and if not, in what ways does it affirm or reaffirm previous concerns or ways of working?
Rosie: I find the concept of a point in a line very interesting generally. When you're an artist operating in the usual structure of work work work, show, work work work, show, etc – exhibitions do feel like quite abstracted representations of your practice. I've always thought of them as pinching together a few strands that are running in parallel, and once the show is done those strands separate out again. They are always dots on an existing timeline. I think what I am trying to say, is that there is no end to the departure – it is continually happening.
Sitaara: I agree with Rosie, there is no end to the departure. I used to think that different art exhibitions I was in had to be separate from each other. That because they were exhibited and existed in different times, then they couldn't mean the same thing because that would mean I was just repeating myself the whole time. But then after a conversation with a group of artists at one of SMITH's artist get-togethers, I realised that it's okay if I explore the same theme for a while, forever even. This departure didn't start when I made my first artwork in art school, or my first collage vision board for the next house I wanted to live in when I was 10, and it hasn't ended yet. I don't know if it ever will, and that's such a relief.