I am convinced that by visual means alone one can persuade the viewer to feel joy, to cry, to hate, to love, to experience agitation, to suffer. Everything depends on the passionate heart of the person who, through the eye of his camera, is the first viewer of the film.
We must discover the visible world. We must revolutionise our visual thinking.
Monograph about visual culture of Soviet avant-garde film during the 1920 from, The Poetics of Visual Style in Soviet Avant-Grande Cinema of the 1920s
In the opening sequence of Man With A Movie Camera, Vertov states;
Attention viewers! This film is an experiment in cinematic communication of real events without the help of inter-titles, without the help of a story, without the help of theatre. This experimental work aims at creating a truly international language of cinema based on its absolute separation from the language of theatre and literature.
The 1929 silent film although titled Man with a Movie Camera is overflowing with moving images of proletarian and bourgeois women of what was then the Soviet Union; "working, exercising, sun-bathing; women sleeping; women waking up; women getting married, giving birth, mourning near graves". For the most part, film critics who have engaged with Vertov's work have completely overlooked the presence of women in this work particularly, however, "some critics have examined gender in Man with a Movie Camera, but they reach contradictory conclusions. Joseph Schaub, for instance, calls it a feminist film that "embraces the feminine perspective and represents woman as maker of meaning" Judith Mayne, on the other hand, argues that whatever critical commentary the film offers is "submerged by [its] sexual objectification" of women". Now begs the question; where is the intersecting centre of these two opposing views and furthermore, time travelling the question about the place of women in today's worlds of men with movie cameras.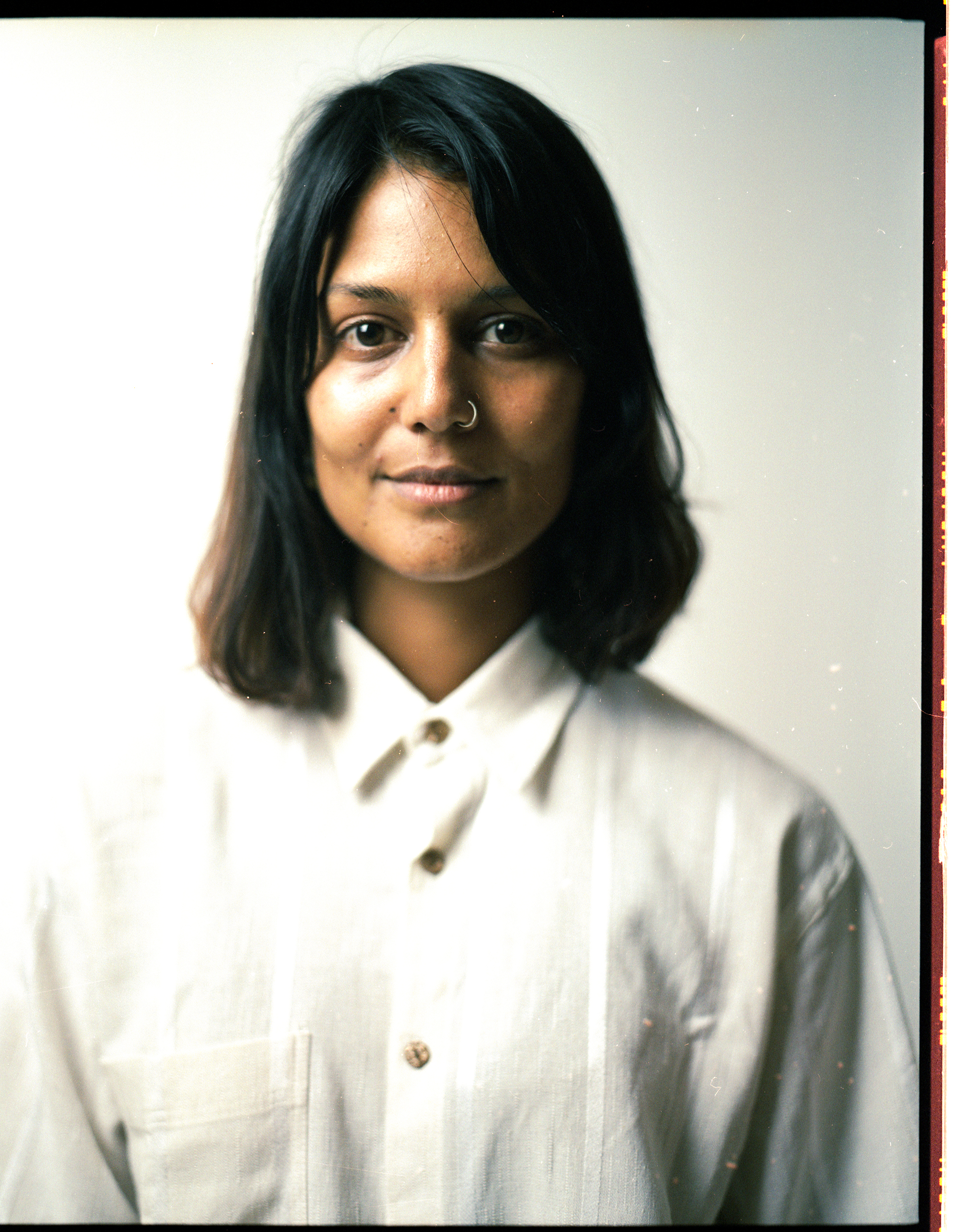 Portrait of Hallie Haller
Organisations such as GIRLS IN FILM, have been doing the important work of speaking back to that question with an understating that changing the gender bias in the film industry and its perverse, archaic ideas around the roles and positions of women within it, starts with bringing them to the forefront. With a book of contacts and years of experience in film production, GIF is takes on the active role of forging meaningful collaborations between film creatives, brands, institutions and media to create original and engaging film content—while also representing, championing and connecting the new generation of femme-identifying and gender non-binary creatives in the film industry. Operating within a democratic platform that invites network members to be involved in creating there own regional branches across the globe, the first of which was launched in Prague on 2017, with the GIF South Africa and Amsterdam branches being launched this year in 2020. Heading the South Africa articulation of GIF are Director and photographer, Galerekwe Maimane, South African-Persian, self-taught film director, photographer and writer Katya Abedian and writer, director and creative strategist Hallie Haller. Speaking about the vision for GIF SA the trio expressed that:
GIF South Africa will be an extension of the GIRLS IN FILM space/platform to support emerging women/femme/non-binary filmmakers in South Africa. The objective is to create community between them and exposing them to industry at large. Sharing and showing the various roles and opportunities there are in the business. We want to make a zero ego exchange space. Creating freedom of information to up-and-coming filmmakers and hopeful be part of the creation of sustainability for more senior filmmakers. All within a space that is run by girls in film for girls in film.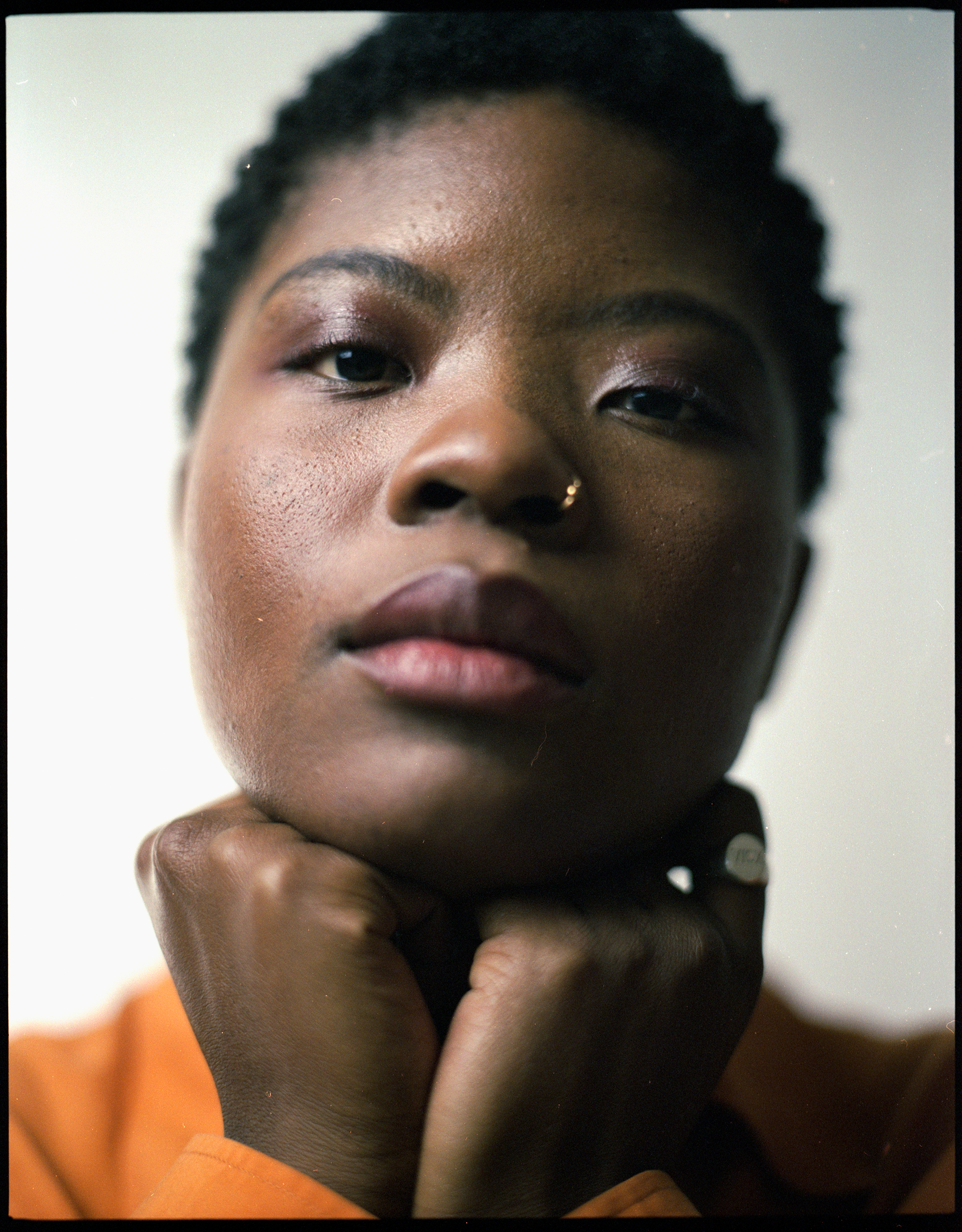 Portrait of Galerekwe Maimane
Synthesised in the three is a thrilling, promising and perhaps even decadent possibility of vision, exploration, imagination and visual story-telling. The bulk of their individual work and the broader discourses and H/histories carried in and through it speak for themselves, and further show how femme film narratives and their workings/positions within the film industry are as diverse and distinct as the very individuals themselves. As expressed by Haller in our exchange:
I see the future of GIF SA as a safe place, a place to share ideas and receive feedback without fear of judgement or rejection. I see it as an inclusive, diverse space that connects the global network to SA and encourages underrepresented SA filmmakers to bring their stories to the world… film is as much about the product as it is about that process – learning to hold multiple conflicting truths in one narrative, understanding when to step down in an intensely collaborative practice and the humility of realising that you NEED other people to make film. It's just not a solo thing.
And further echoed in the words of Maimane;
a global community of femmes taking on the boys club. And for RSA I want to expose people, young, old, sure or confused that there is space for filmmakers to exist. Not only as Directors or Producers but even femmes in Lighting/Gaffers, Grips, Camera Department, Production Design, Animators, Editors, Colourists etc. To show them that all those jobs are important and beautiful spaces of craft and filmmaking. To actually be part of breaking the gender and race bias we see everyday.
Most refreshing when hearing the trio speak about their hopes and intentions for and with the platform is the sense and understanding of of critical openness that seems to exist between them. An awareness that there is no one narrative, role, visual language that femmes can be confined within as expressed by Abedian:
I don't believe it should be defined. The most important thing, in my view, is that stories can be brought to light and expressed through the lens of [femme] eyes with their powerful minds and hearts. We need more of that beauty, sensitivity, creativity and radiance in our landscape. There are a lot of things that affect us in a very unique and fundamental way. It's never been more timely that womxn hold the reins of how our stories and experiences are shared for current and future generations to learn from.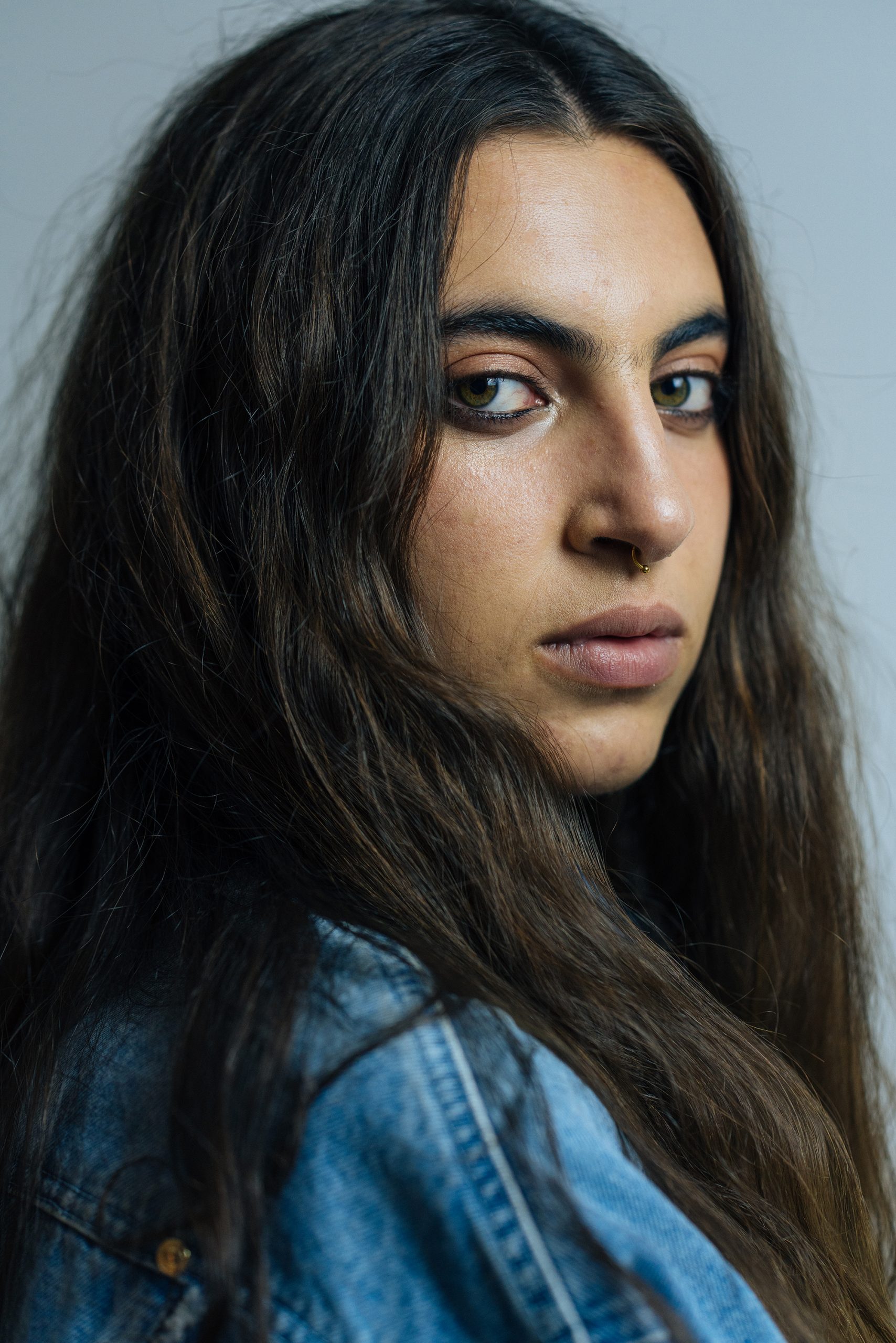 Portrait of Katya Abedian