"We need to ask ourselves if the world around us is being made in our image and if it isn't, whose image is it made of? And how do we start to make our own?"
Sumayya Vally
Led by founder Sumayya Vally, the architectural studio Counterspace, was commissioned to design the acclaimed Serpentine Pavilion (2021). Beginning in 2000, the Serpentine Gallery has commissioned leading architects in the creation of their temporary summer pavilion located in London's Kensington Gardens. Conceived as a multi-purpose social space for gathering and connecting — the pavilion is one of the most anticipated and celebrated affairs in art and architecture.
Previous designers included Japanese architect Junya Ishigami (2019), Spanish architecture studio SelgasCano (2015), Swiss architects Herzog & de Meuron in collaboration with Chinese artist Ai Weiwei (2012), as well as one of the most influential architect of the 21st century, the late Zaha Hadid, who designed the inaugural iteration in 2000. Vally is the youngest architect to be commissioned for the programme.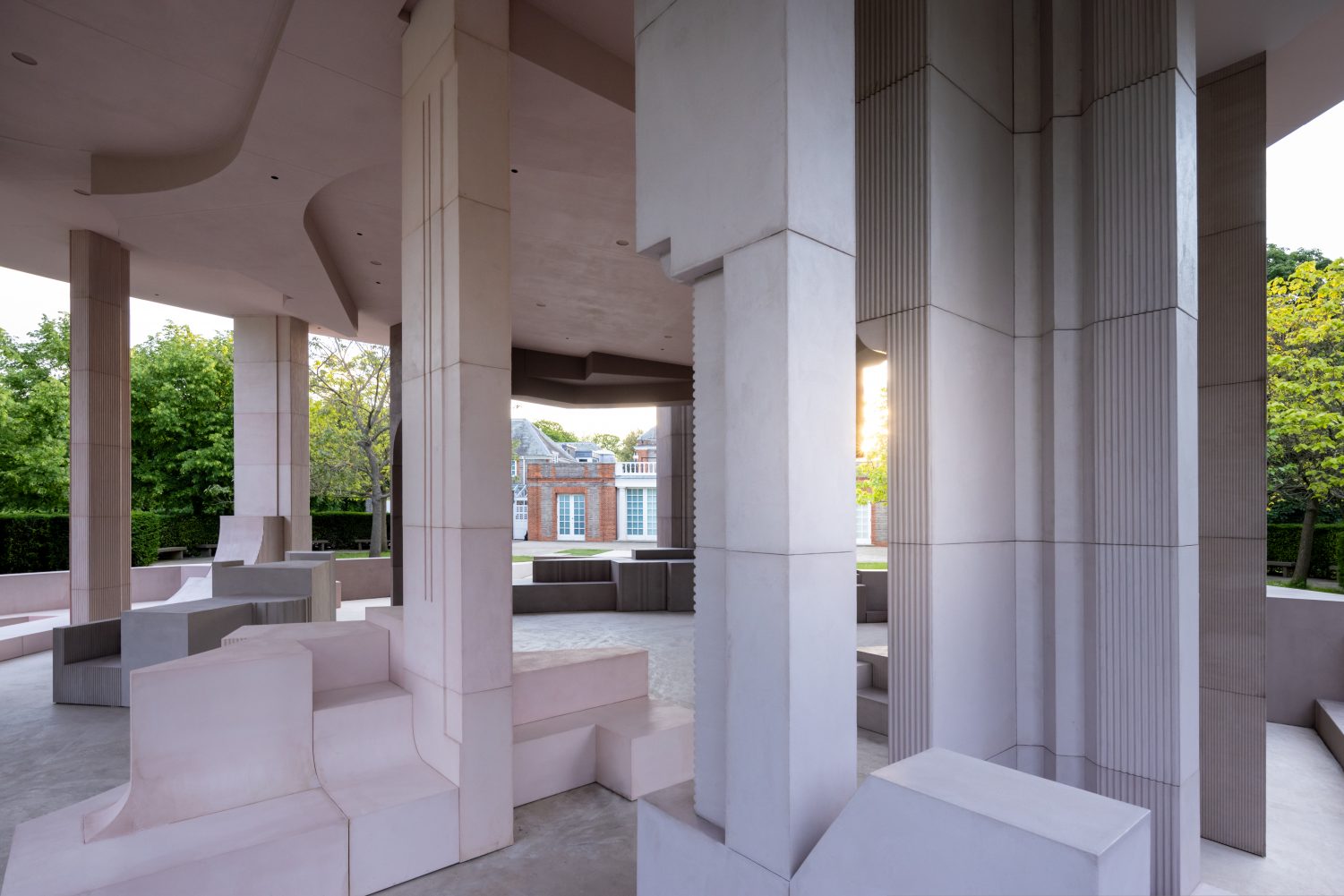 Inspired by the city of Johannesburg and using the city as a research method and language, this year's pavilion responds to the historical erasure and scarcity of informal community spaces across London, referencing and paying homage to important community sites.
In a video published by the Serpentine, Vally explains, "My biggest inspiration is Joburg, for all of its energy, all of its challenges and all of its opportunities. The softness that there is in the quality of light which I think is something really special about the city." Vally elaborates further, "When people are excluded or when stories are erased, it's a ravage of culture. A whole generation of thought that could have evolved out of that."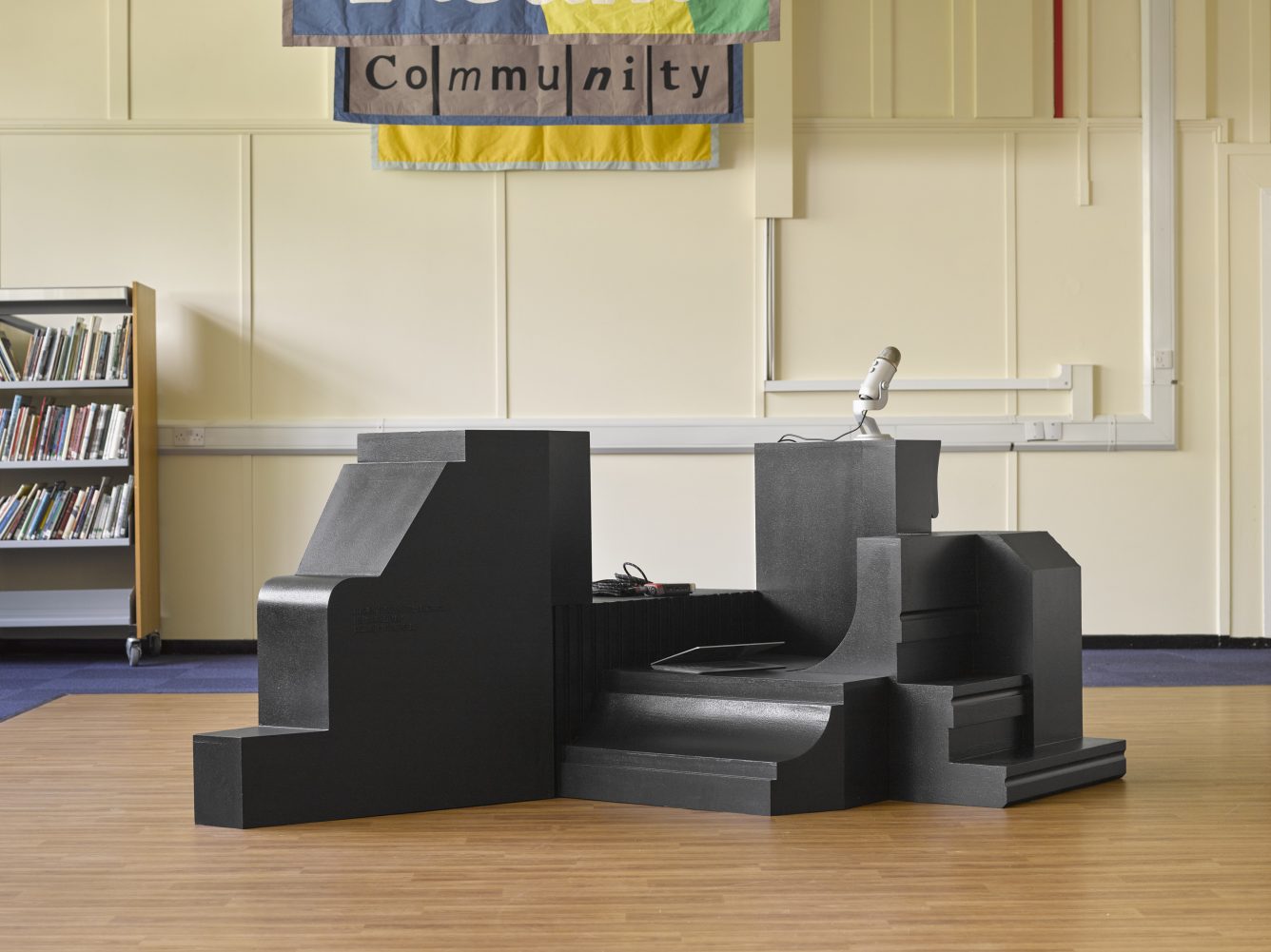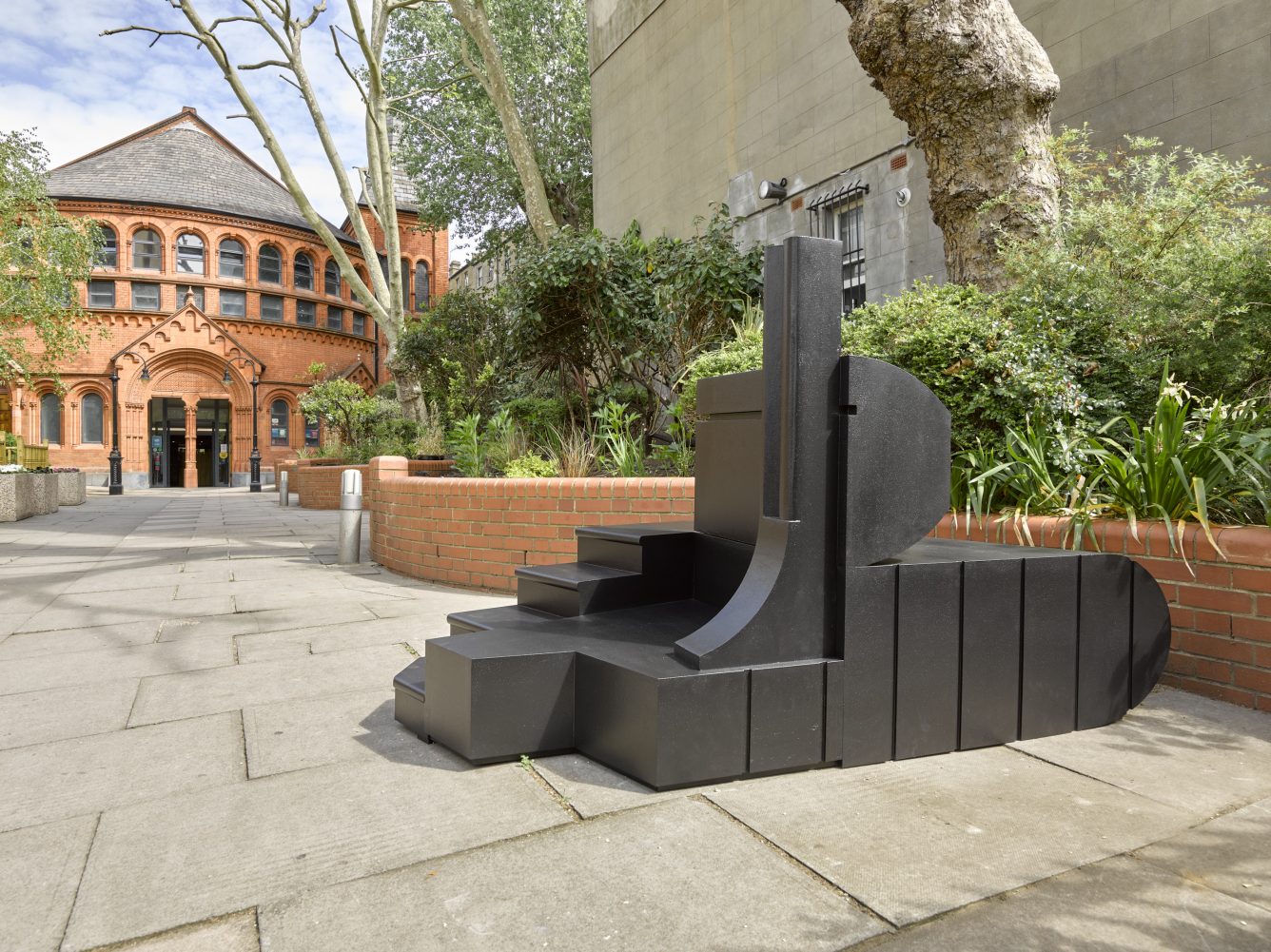 Meditating on her own memories of walking the city as a young girl, Vally points to the plurality of Johannesburg, which manifests through processes of world-making wherein the architecture can absorb, reflect and translate the fabric of communities.
For the first time in its history, this year's pavilion disperses outward and engages sites outside of the main garden; four fragments of the Pavilion are located at key sites including; one of the first Black publishers and booksellers in the UK (New Beacon Books in Finsbury Park), a community centre (The Tabernacle in Notting Hill), an arts centre (The Albany in Deptford) as well as the new Becontree Forever Arts and Culture Hub (Valence Library).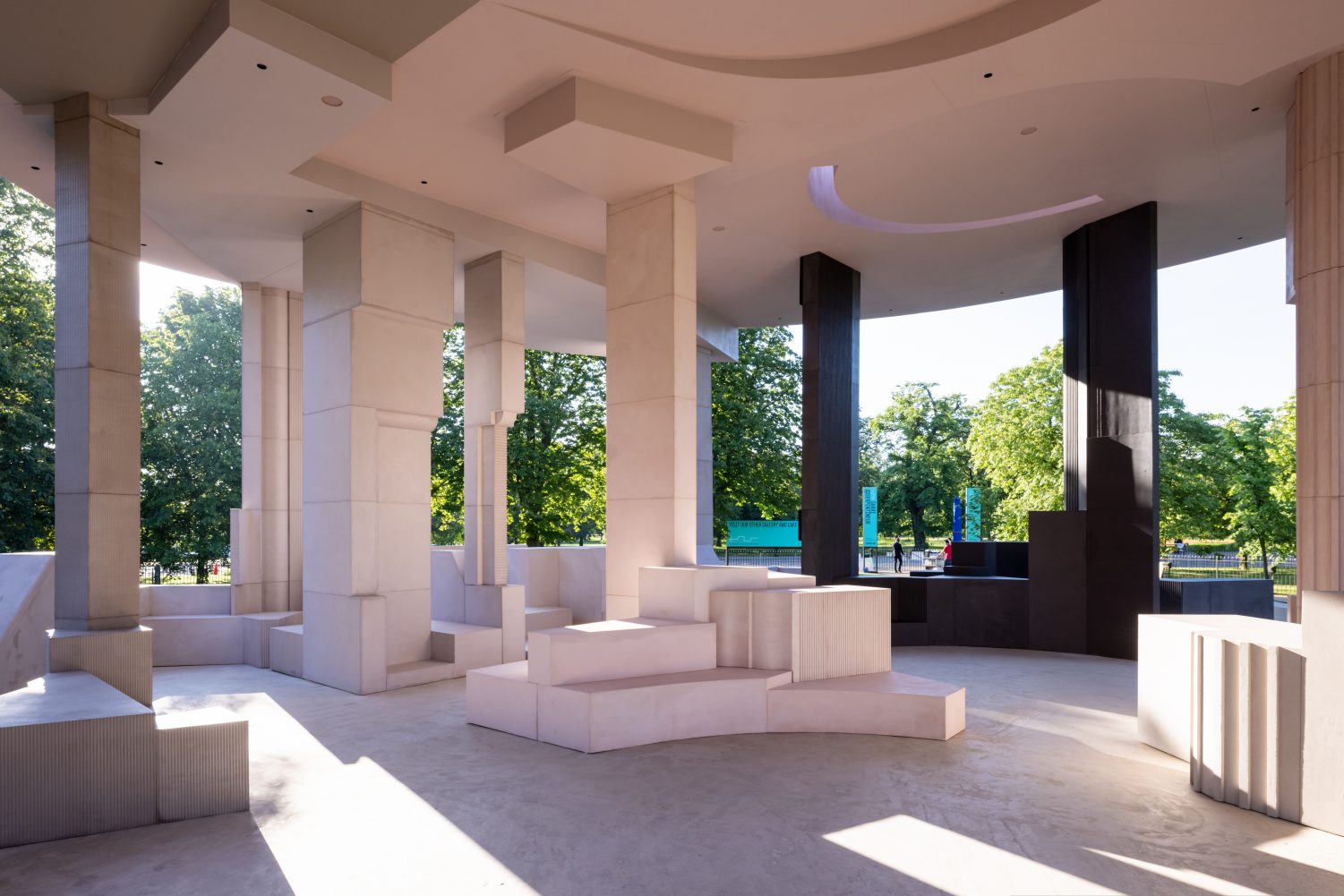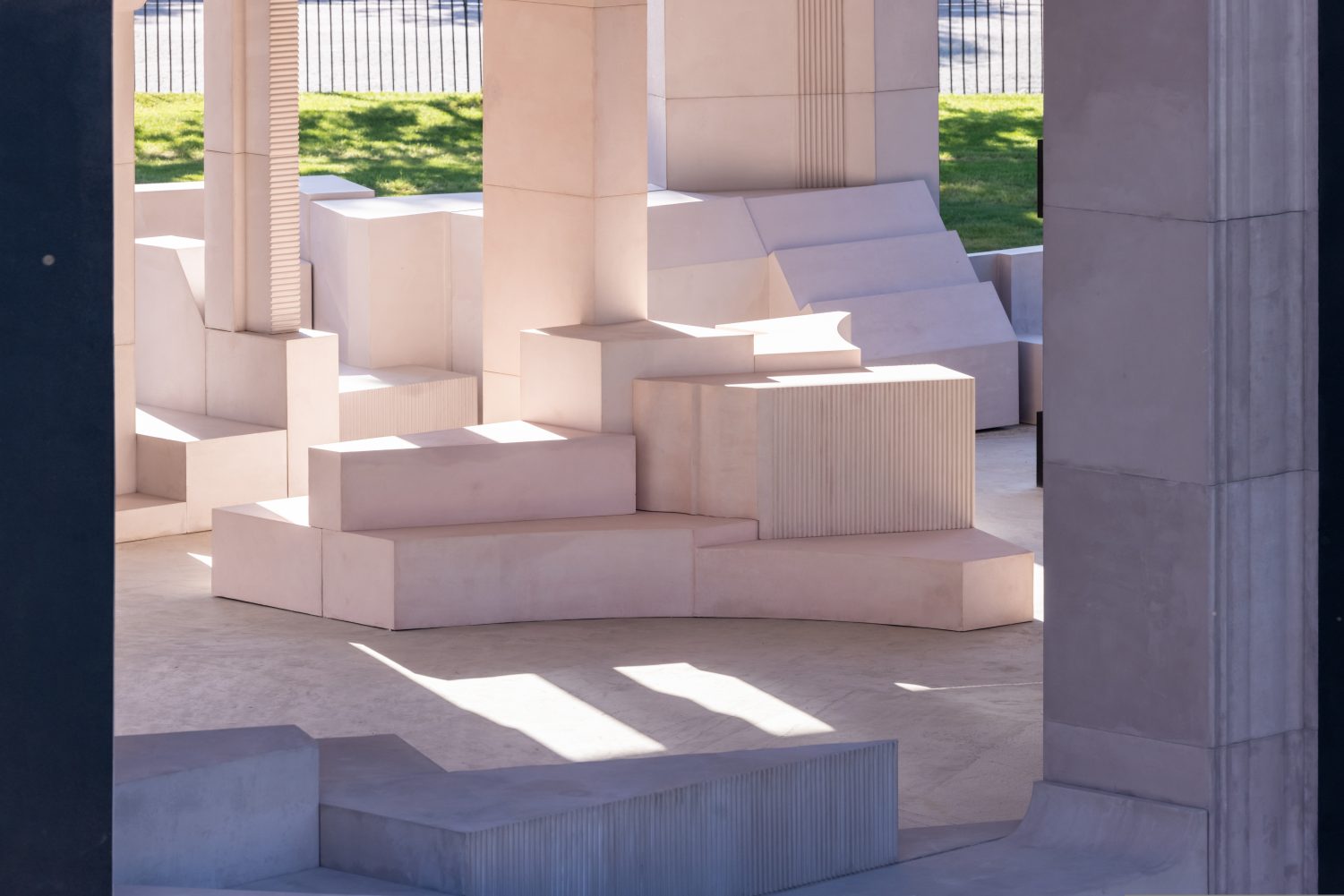 Johannesburg as a muse, articulates a set of patterns and behaviours through which logic, knowledge and experience can be organised. One can imagine that thinking through — and thinking with — Joburg has the potential to undermine and disrupt architectures of dominance that favour Global North systems and thought processes.
By imposing Johannesburg; a city unfinished, imperfect, ruptured and wholeheartedly African — onto the London cityscape, Vally gestures towards an unsettling of power. She nudges us towards the critical question of what happens when we look at things from the South and consider a place through a set of coordinates of relations.