Reaching the milestone of 20 years as a dancer this year, performance artist Llewellyn 'LuluBelle' Mnguni takes to the stage alongside photographic artist Travys Owen to exhibit Resilience, a "true and complicated story of Mnguni as a South African born and raised man who dealt with the Setswana cultural dealings and restrictions in a fast-growing modern country, fresh out of the brutal era of apartheid," as the description reads.
Born and raised in Mafikeng (Mahikeng) in the North West Province, Mnguni references their identity as a strong driving force behind Resilience, locating the obstacles they face(d) in the midst of their sexuality, heritage and societal expectations.
Being gay and an artist created obstacles due to the influences of society whereby the identity of man is consistently under siege, misrepresented and always under scrutiny. Inevitably the stories of the LGBTQIA+ community in settings such as this, are not shared often. This work shines the light on people in the community who are different and don't fit into the typical norm of society, it is based on facets of gender expression and cultural identity, tackling the issues whereby there is an ongoing phenomenon, where members of the LGBTQIA+ community perish unnecessarily because of hate. The work also allows the body to see itself in its most beautiful form and presence, forwards the Kalashnikovv Gallery where the work was exhibited.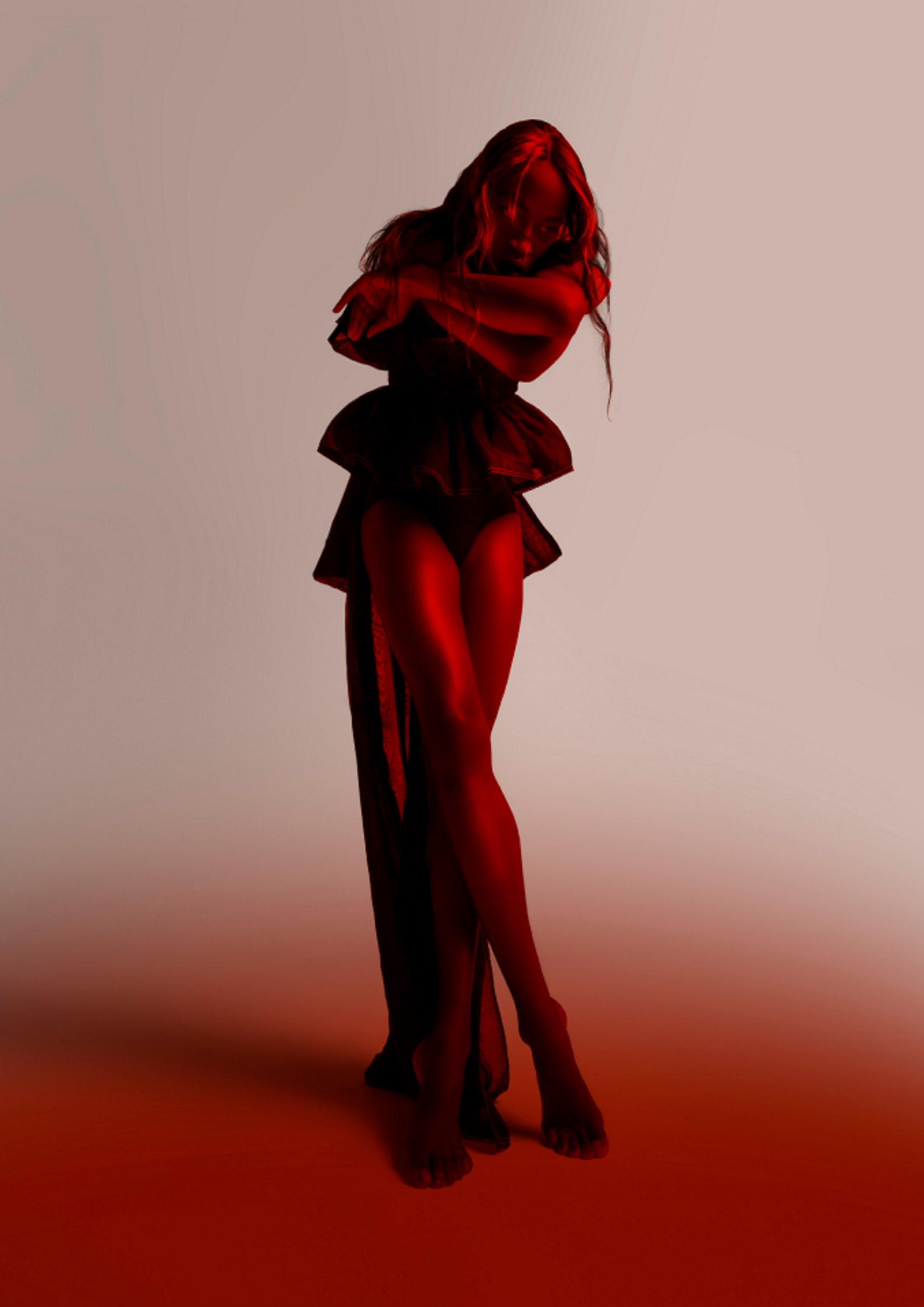 Photography by Travys Owen
Dance is a performing art form consisting of sequences of movement, either improvised or purposefully selected. This movement has aesthetic and often symbolic value. Dance can be categorised and described by its choreography, by its repertoire of movements, or by its historical period or place of origin. Dance often finds its home in South Africa and performance art found a place within Mnguni from a very young age.
Mnguni began Latin American and ballroom dance when they were 14 years old and continued to compete professionally from 1999 to 2002. In 2003, they enrolled at the National School of the Arts, where they excelled academically and artistically from an early stage. After earning a Dance Teachers Diploma in 2010, Mnguni then returned to their hometown, where they worked as a dance teacher and choreographer. Throughout their travels as a performer and teachings of their craft, Mnguni developed a profound appreciation for dance as a form of expression.
Evident in Resilience Mnguni is often inspired by South Africa's diverse cultures, where dancing is a rite of passage and a staple part of transition and identity making. Speaking to City Press Mnguni expands, "By using African dance styles, I can use the tools and essence of traditional African customs and ideals – which form its unique culture – and investigate ways of developing relationships with other cultures of the world, finding a medium ground and discovering our similarities and distinctions as a people."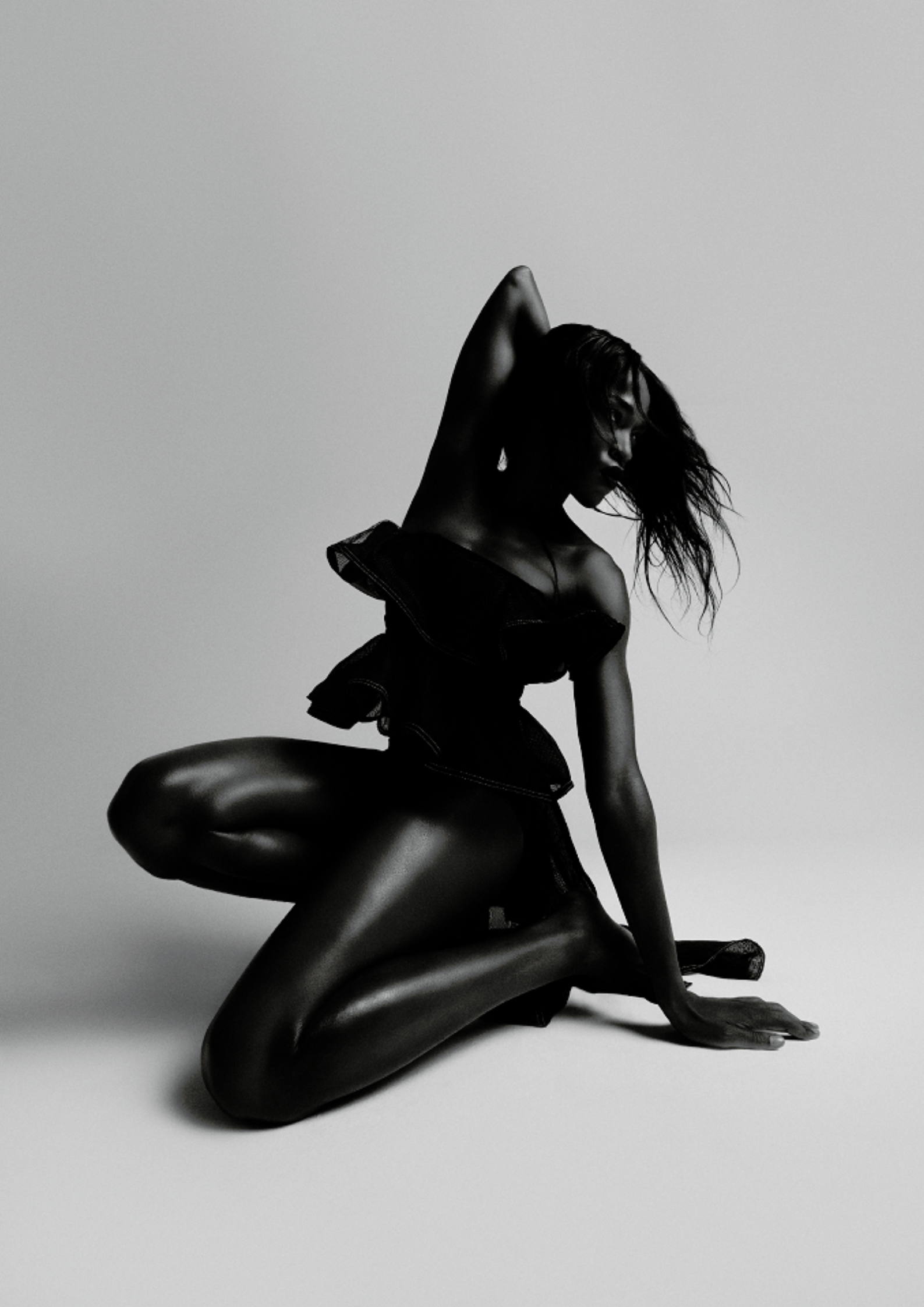 Photograph by Travys Owen
Resilience initially began being workshopped in South Africa, dealing with socio-political, personal and collective challenges or issues surrounded by being a member of the LGBTQIA+ community. Mnguni started choreographing this dance work as a solo in collaboration with visual artist Zanele Muholi. Resilience has since developed into an expanded body of work with the inclusion of more artists, keeping a mutable design that moves from an exhibition in a gallery space to a site-explicit area as well as a conventional theatre setting.
This exhibition was about self-representation/realisation in the context of the LGBTQIA+ community, whereby this community continuously fights against hate crimes and demoralisation. The artists participated in a workshop with Muholi where they captured themselves with cameras in their most natural and most true state, this ultimately practising a valuable lesson of self-love and self-acceptance, before seeking acceptance from others. This body of work features music by Aux Alaio and costumes by BAM Collective, explains the gallery.
Mnguni continues to represent marginalised groups in spaces that put their identities at the forefront. Their plans for the future include the continuous exhibition of Resilience. "I have some plans to tour the full exhibition in Europe as well as sell the prints in Brussels… It is very important for me as a choreographer to rewrite history and tell stories of the disenfranchised."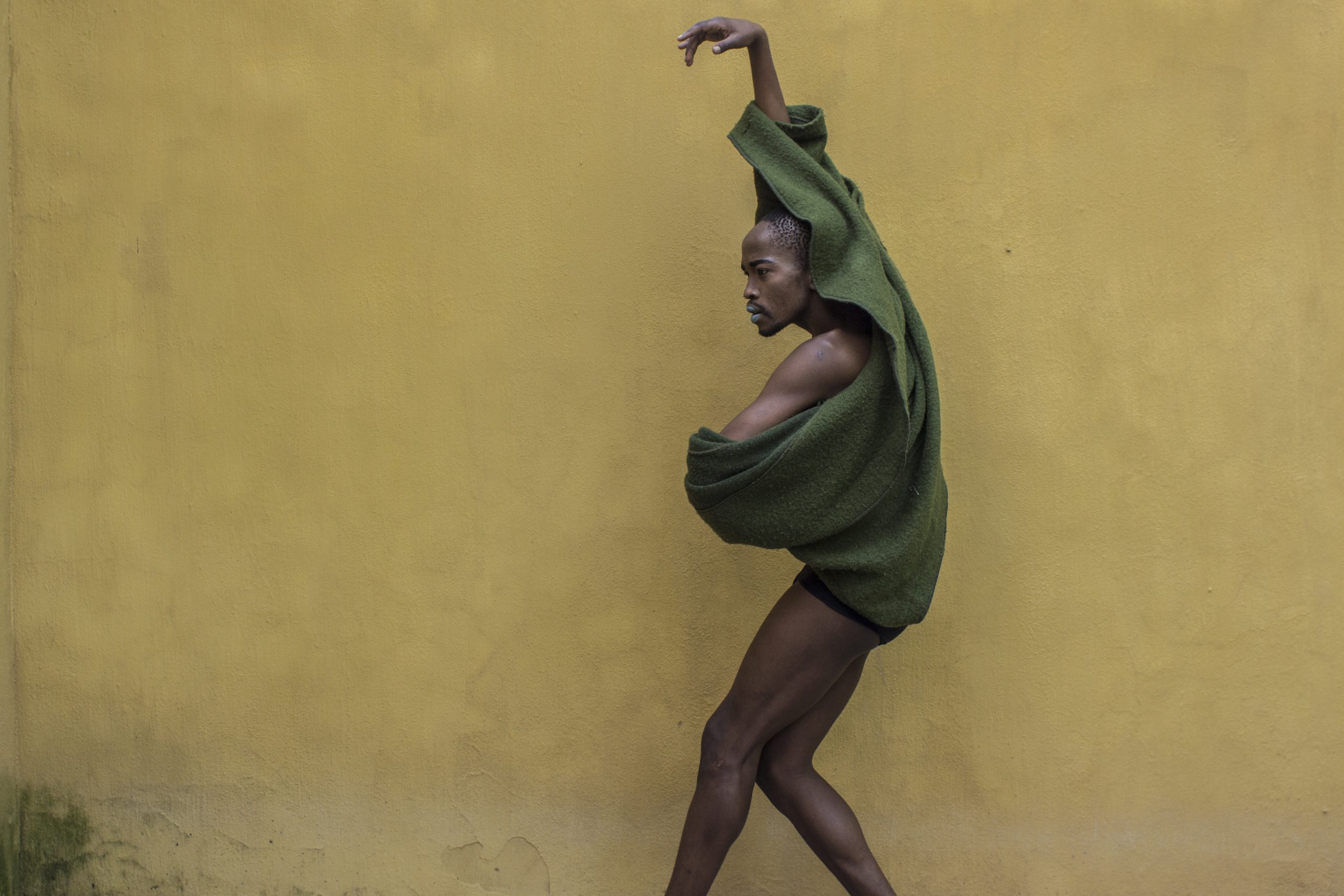 Photograph by Ugo Woatzi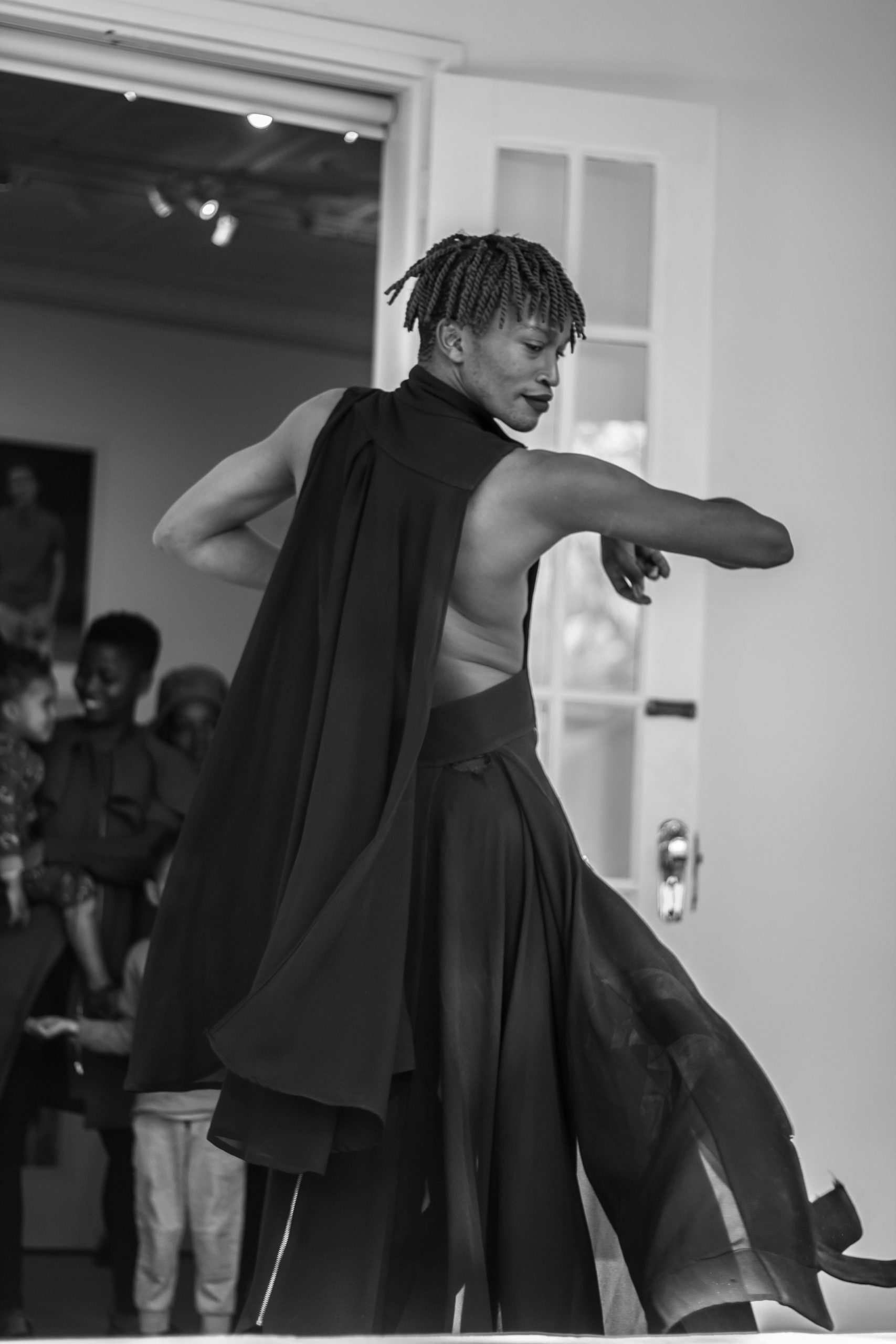 Photograph by DeLoviePhotography