Gallery TINY, situated in the South Bronx aims to bring works from the Global South to New York City's doorstep. The inaugural show opens this Friday (13 March) featuring photographic and sculptural works by Johannesburg-based artist, Jake Michael Singer. 'The World is Already Happening' is a kind of re-visiting of a body of work produced between 2017 and 2018. The artist initially approached the work through a lens of narrative and context. Conceptually drawing inspiration from the literary work, Neuromancer (1984) by Science-Fiction writer, William Gibson. The cyberpunk text is the first in a trilogy and explores a dystopian future.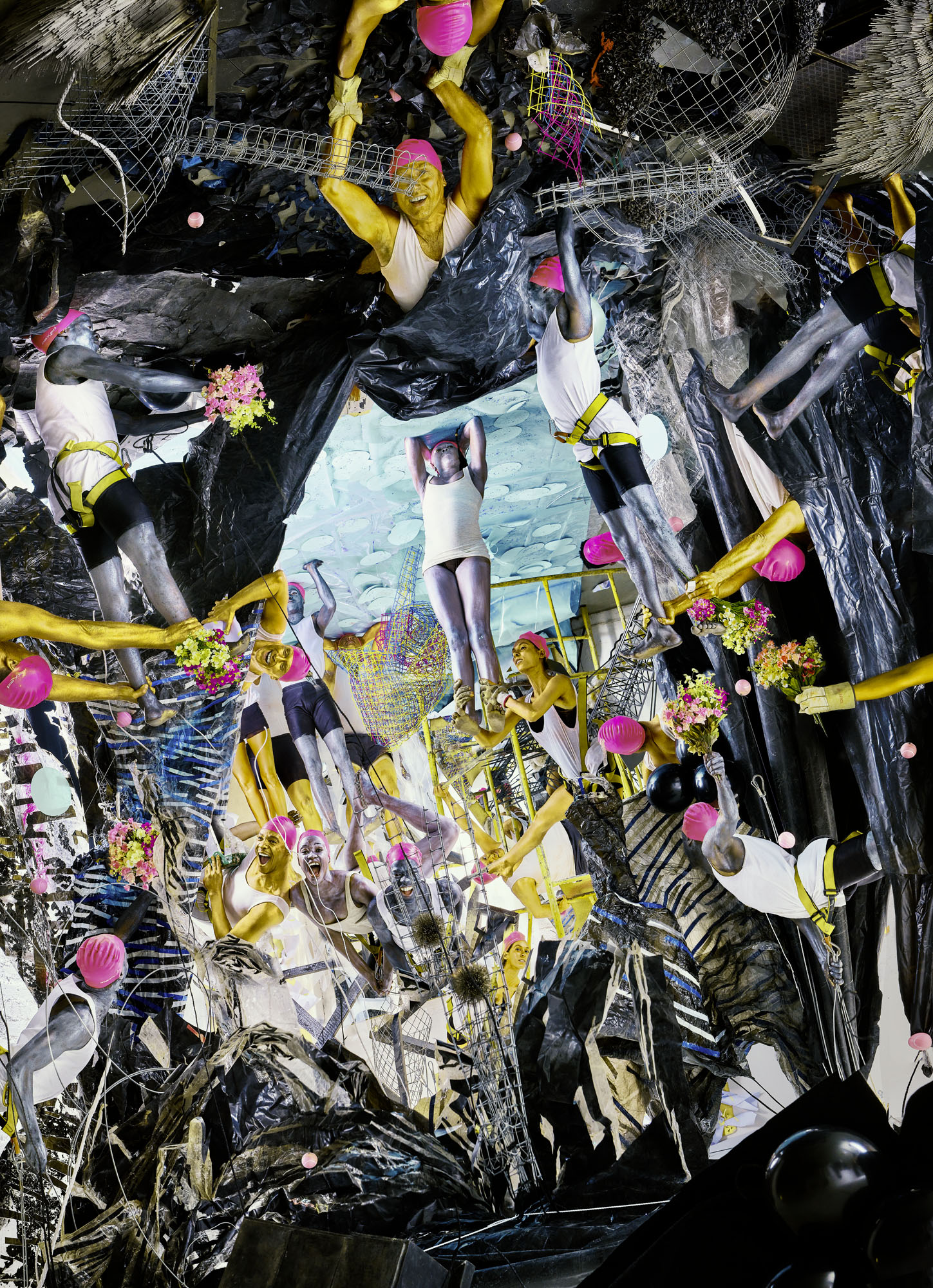 The Machineries of Uncivilization; 2018.
In Singer's work, chroma key forms are spawn from city-sites of entropy. Glitter guns and a drapery of waste materials construct a saturated illusion of teleologic societal evolution. Images captured between the nowhere and somewhere-ness of a site-specific rooftop. Urban relics are disconnected and seemingly monumental in scale. These cacophonies of colour are references to the process of digital production. Singer says that the works also channel sentiments of, "over-coming, victory, strength and triumph" through the relationship of figures to everyday objects. However, a point of departure from the saturated images is the sculptural work of Void Glitch – a work which represents the genealogical origin of Singer's current practice.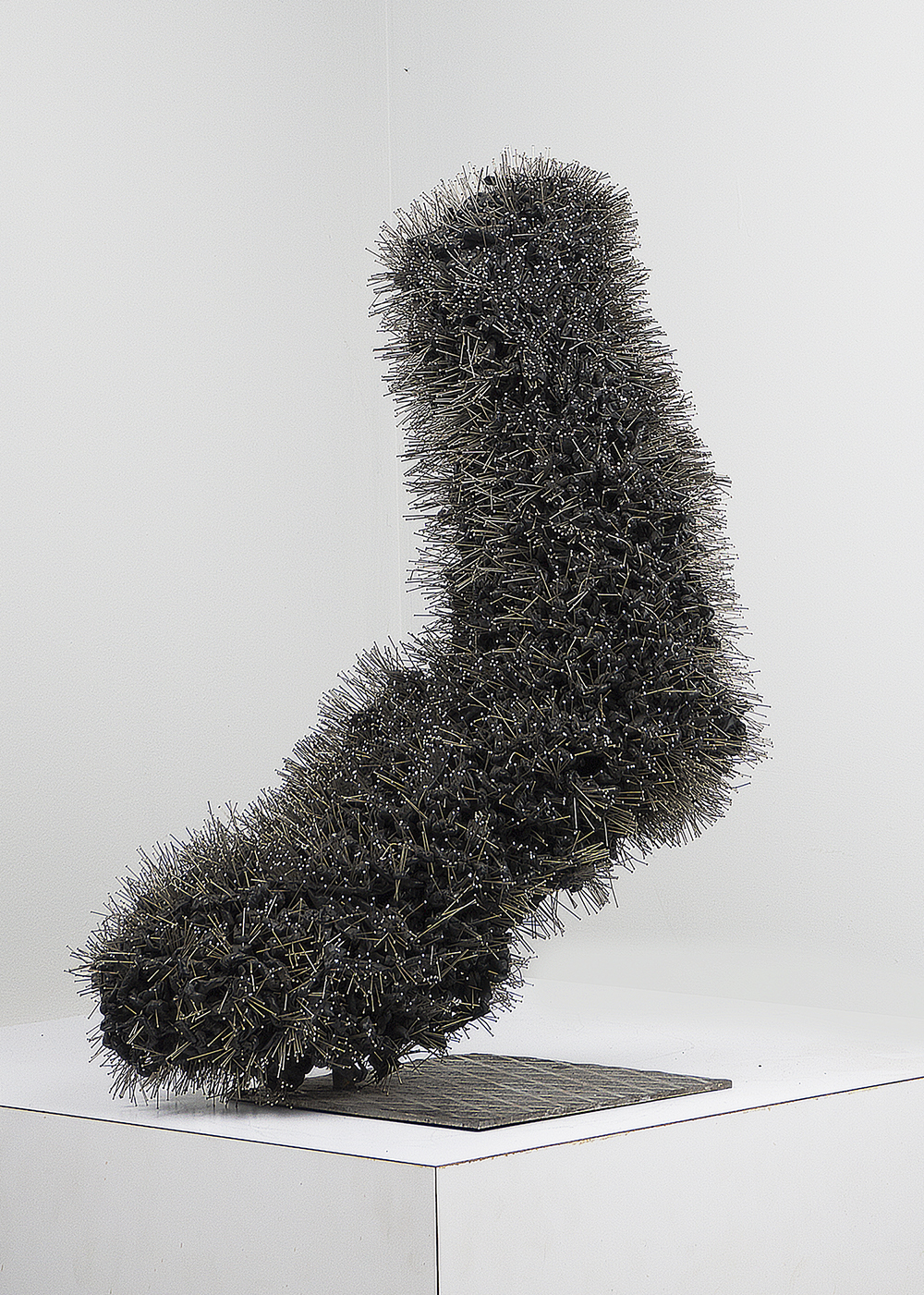 Void Glitch; 2017.
Singer now, in hindsight, sees the body of work divided into different 'chapters' of idealism. Again, drawing on a literary reference. All of the works in this particular body explore a relationship to space, "in a kind of absurd way" through an "undoing of space". The resounding question in the ambiguous dystopia, embedded in the Johannesburg landscape, is around how the African metropolis will be transformed by a technological revolution.
"The future is already here – it's just not evenly distributed".
William Gibson (2003)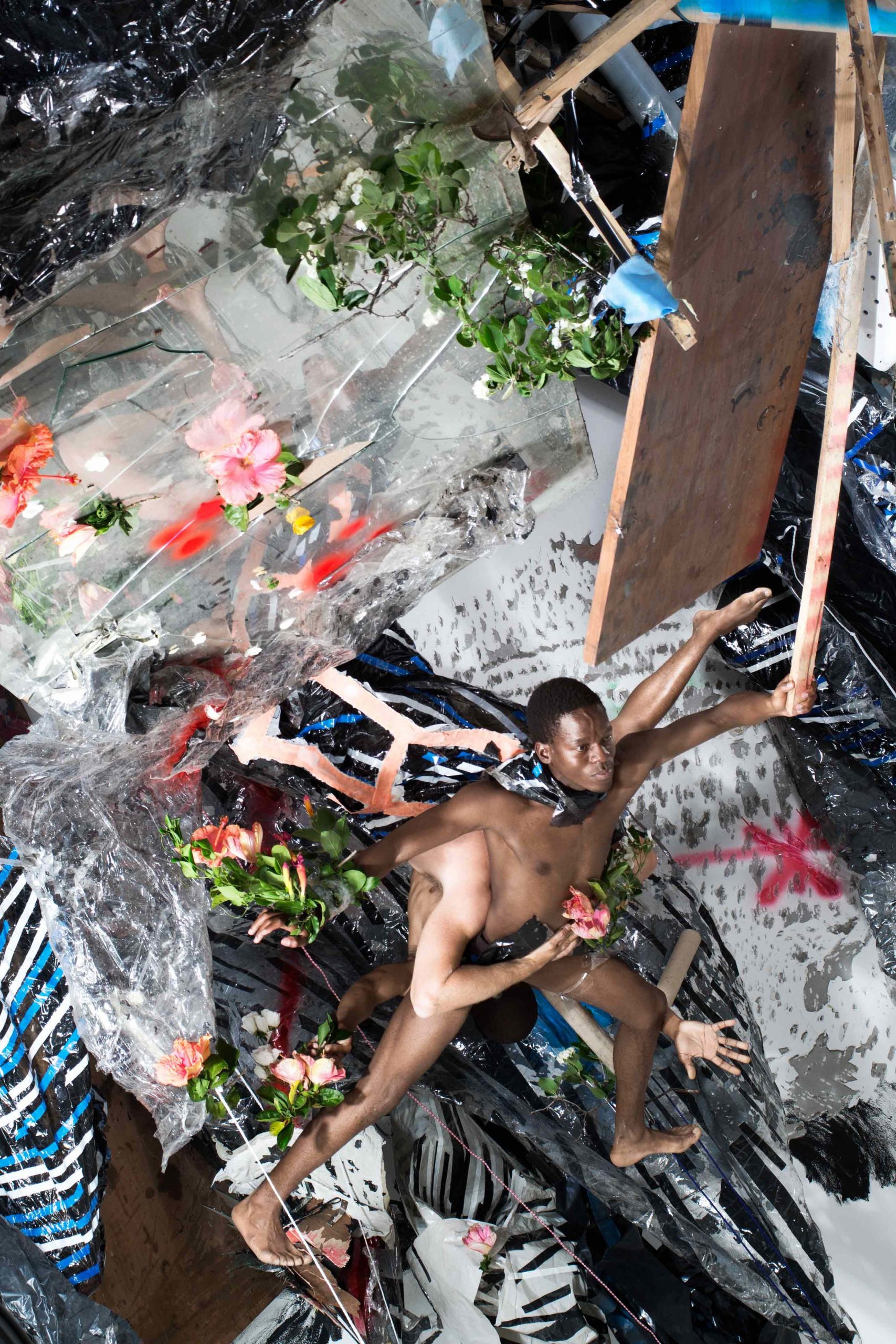 Genesis with Swing; 2018.