The decolonisation of art is a topic that needs to be paid more attention to with varying opinions on how to achieve it. From including African art in teaching syllabuses to holding exhibitions honouring African art and artefacts, decolonisation makes for a lengthy process. However, one of the first things we can aim to achieve is the repatriation of African art and artefacts that were stolen during colonial eras. While it may seem counter intuitive to do that as the decolonisation of art aims to break down the white cube gallery space through diversifying the space with the inclusion of African art, it is also imperative that the repatriation of stolen artworks occurs as it would allow the recuperation of lost history and heritage. The history of how the west acquired many artworks and artefacts is anything but righteous. With no clear movement heading toward the repatriation of what was stolen, why not steal our art back? Mwazulu Diyabanza does just that.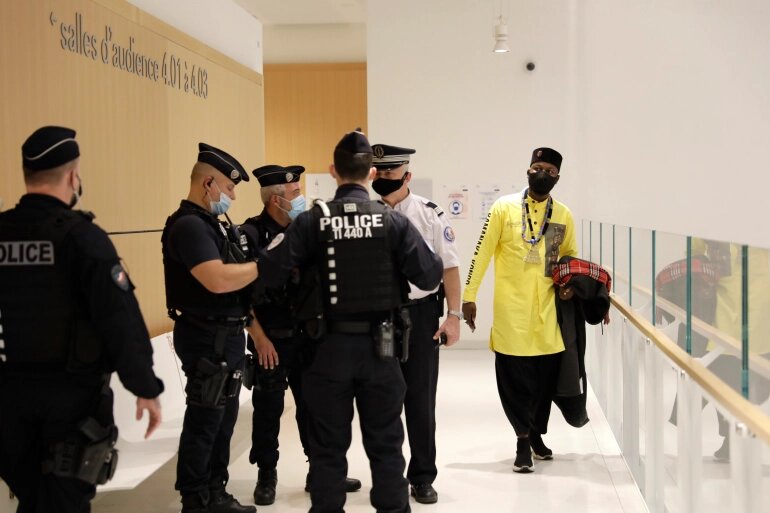 Mwazulu Diybanza is an activist and the head of a pan-Africanist movement Yanka Nku – translated to Unity, dignity and courage – as well as a newly founded organisation, Multicultural Anti-Spoliation Front, which calls for the return of cultural art and artefacts taken during periods of colonialism. Diyabanza and other members of the Multicultural Anti-Spoliation Front have conducted multiple demonstrations across art museums in Europe including the Lourve The Africa Museum (Netherlands) and the Museum of African, Oceanic and Native American Arts. During these demonstrations Diyabanza enters museums and removes artefacts from their displays while he speaks about the history of them being stolen form Africa and calls for their return. An important point to note is that Diyabanza and his associates are not stealing these artworks for their own monetary gain or pleasure but rather as a form of protest against the colonial era which saw for the looting of these works of art. These demonstrations are causing people to finally have the important conversations about the history of these artworks and artefacts and how they should be returned. Diyabanza told The Art Newspaper. "My intention at the museum was political and symbolic, about liberating a piece that was there illegally. On 30 June, I lodged a complaint at the police station of the seventh arrondissement in Paris against the French state and the Musée du Quai-Branly for theft [of looted African heritage] but the judge didn't take this into account in his ruling."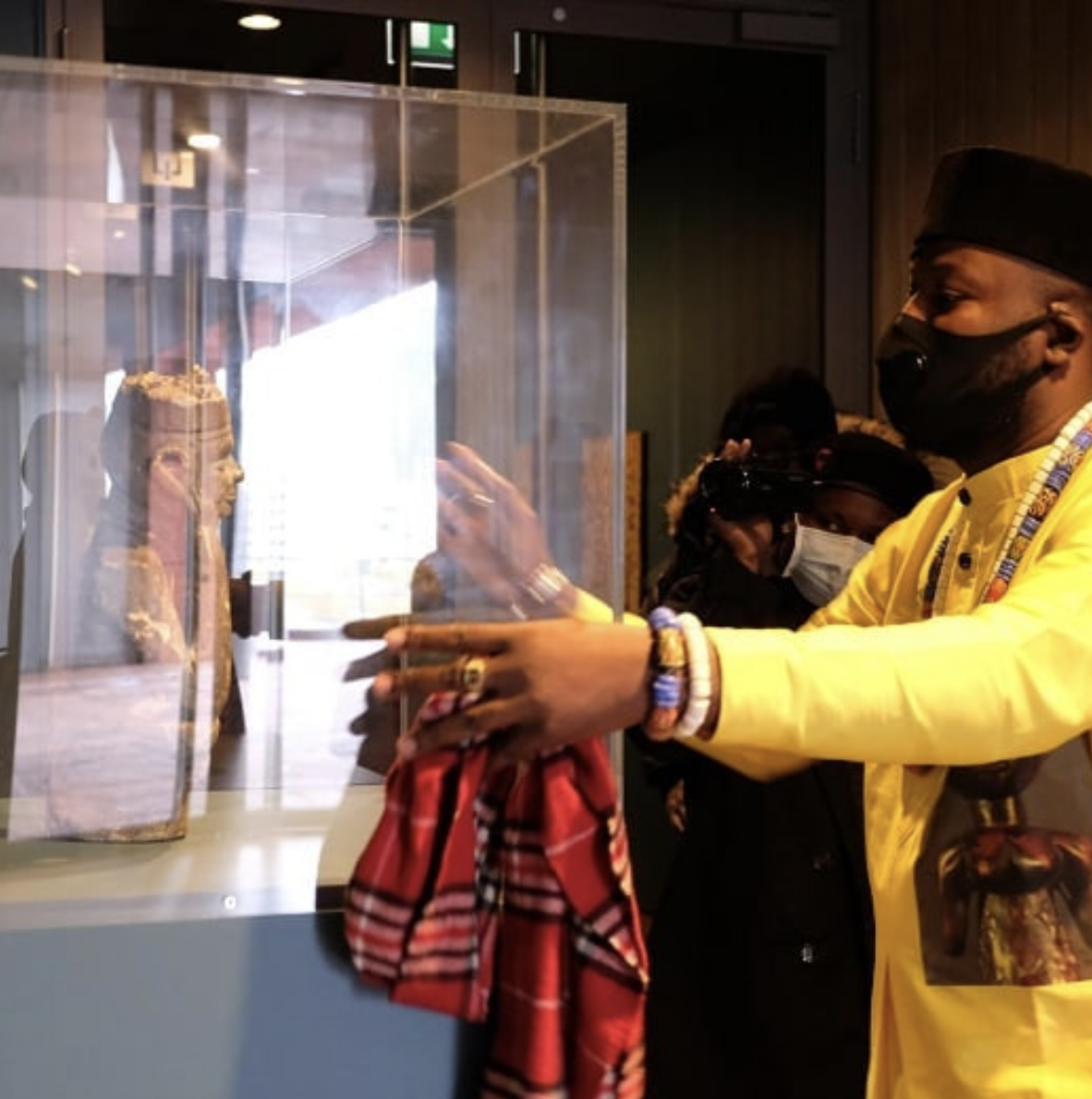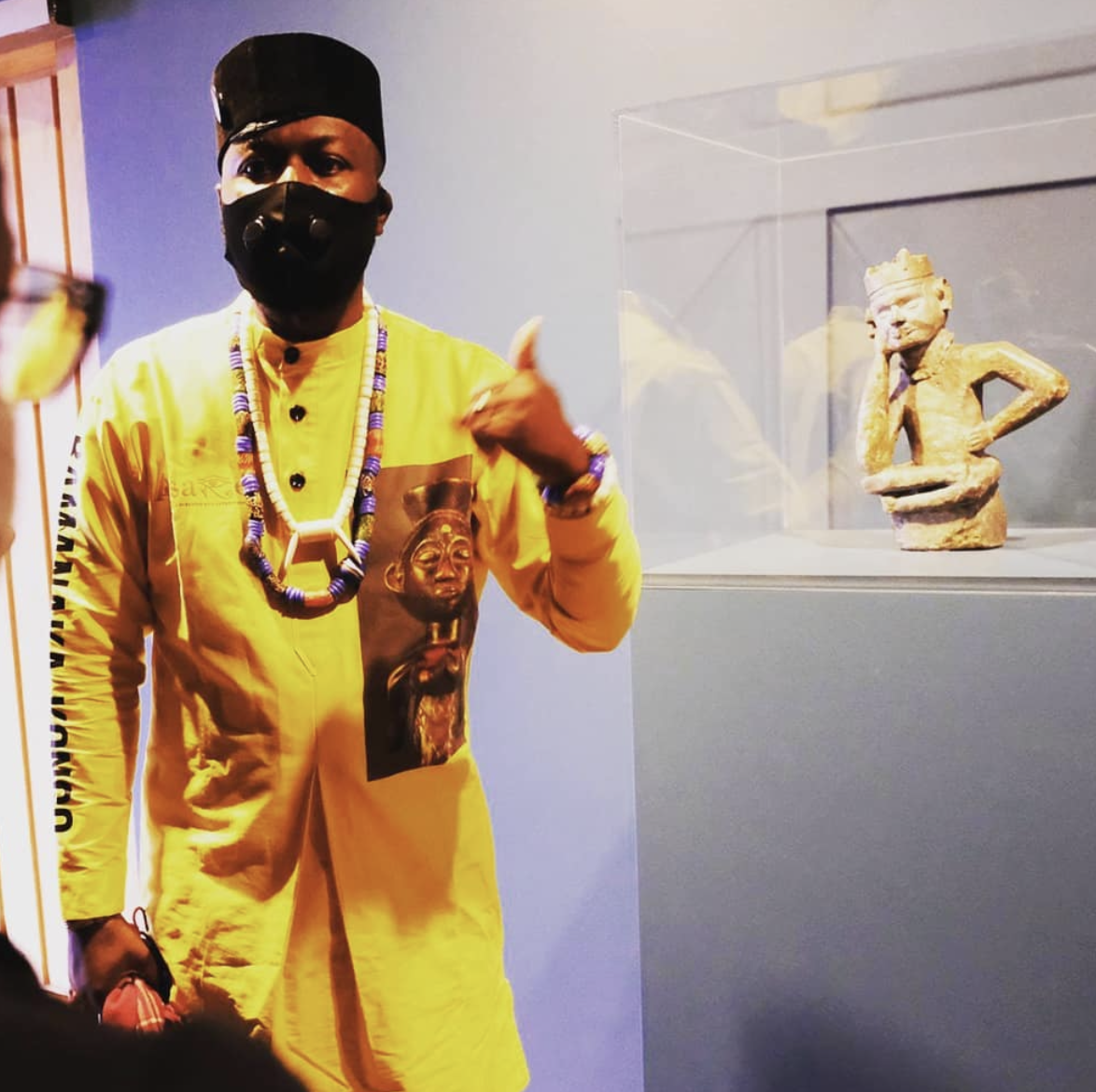 A demonstration at The Musée du Quai Branly-Jacques Chirac (France) was also live streamed on Facebook and can now be found on YouTube. This demonstration is the most infamous as it captured the attention of French officials who now say that it threatens the continuing negotiations between France and African countries for organised restitution efforts. French President Emmanuel Macron in 2017 claimed that the repatriation of stolen art and artefacts was a top priority yet only now do things seem to have a slight chance of change with the French national assembly agreeing to the repatriation of 27 artefacts back to Senegal and Benin by 2021. This forms only a fraction of what they stole and is, Diyabanza believes, "an insult" with only one object actually being returned so far. A 2018 report, by Bénédicte Savoy and Felwine Sarr, said any artefacts removed from sub-Saharan Africa in colonial times would be permanently returned on the conditions that they were "taken by force, or presumed to be acquired through inequitable conditions," and if their countries of origin asked for them.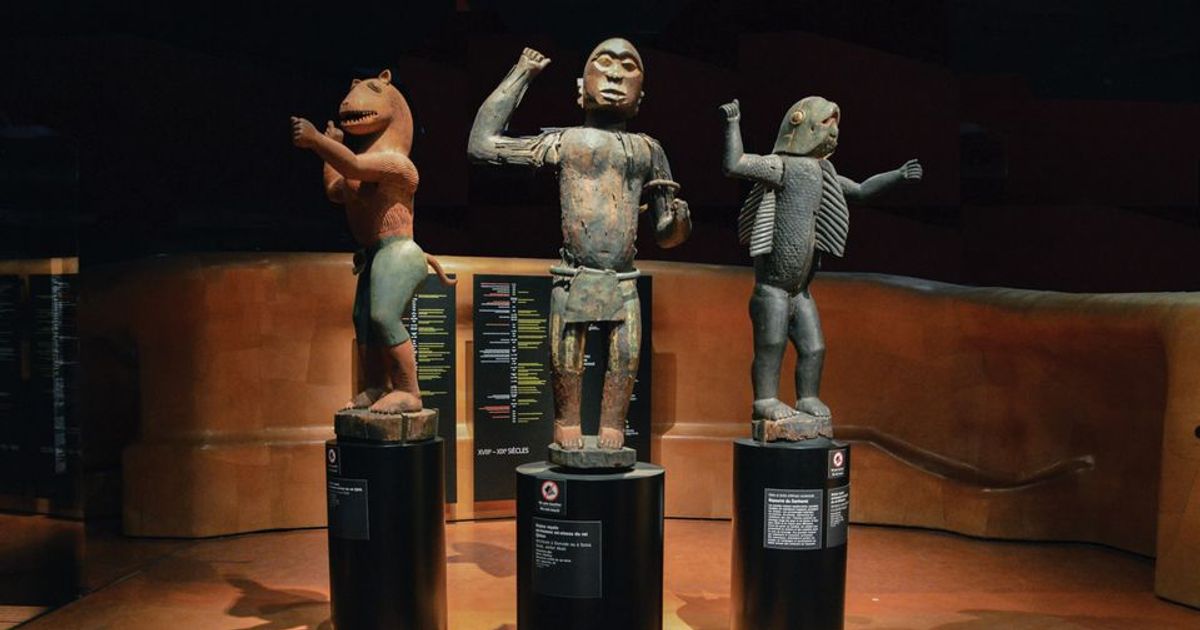 The issue with this is that many of the art and artefacts taken from Africa have no authentic record of how they got to European museums. Their origin are stripped away as they are placed in museums in the global west and mislabeled under generalised names with simplified origins. How can repatriation begin and countries ask for artefacts back if there is no real record of their origin? The condition that they will only be returned if they were taken by force is a hard one to prove as we can assume that they were all taken by force and thus should all be returned. Noting Diyabanza's statement "We shouldn't need to ask thieves for permission to take back what they stole." These conditions are ill-thought-out and shows a lack of both urgency and desire on the part of the French government in returning the stolen art and artefacts. The harsh reality is that if European museums were to return the stolen African art and artefacts they would have to close entire wings of museums due to a lack of artefacts to display. As the world outside of these art museums changes, these museums themselves must change with it. It's about time that we stop letting Europe benefit off the spoils of the colonial era and began an effort to reclaim an important part of our heritage. In order to achieve this, we have to change our approach and turn our efforts into more concrete actions than what we have previously attempted. Is stealing our art back the only way of seeing for its return to the continent?