* This body of work was created at the Bubblegum Studio with Q — bbythem — as the recipient of our Bubblegum Invites open call. 
In May 2021, Q, better known by their social media profile bbythem, won the third Bubblegum Invites (Bubblegum Invites: Makeup Artists) — an open call to makeup artists as part of an initiative started this year and established with the specific intent of supporting creative networks. Q, a makeup artist, uploaded their application reel with the caption "submission 💋" and was subsequently chosen as the winner of a prize worth ZAR 20 000 centred at the Bubblegum Club studio. 
First witnessed when he covered his face in grey to silver makeup, crystals and what could be described as petals, reminiscent of an illuminating flower coming to life; Q's talent for imaginative and aesthetic transformation borders on the ethereal.
There's no doubt that the word 'artist' in 'makeup artist' is definitional. The artistry is clear scrolling through Q's Instagram profile, where the Joburg based creative shows off their dreamlike looks, alluding to surreality – making you anticipate a different dimension of artistry with every 60-second reel.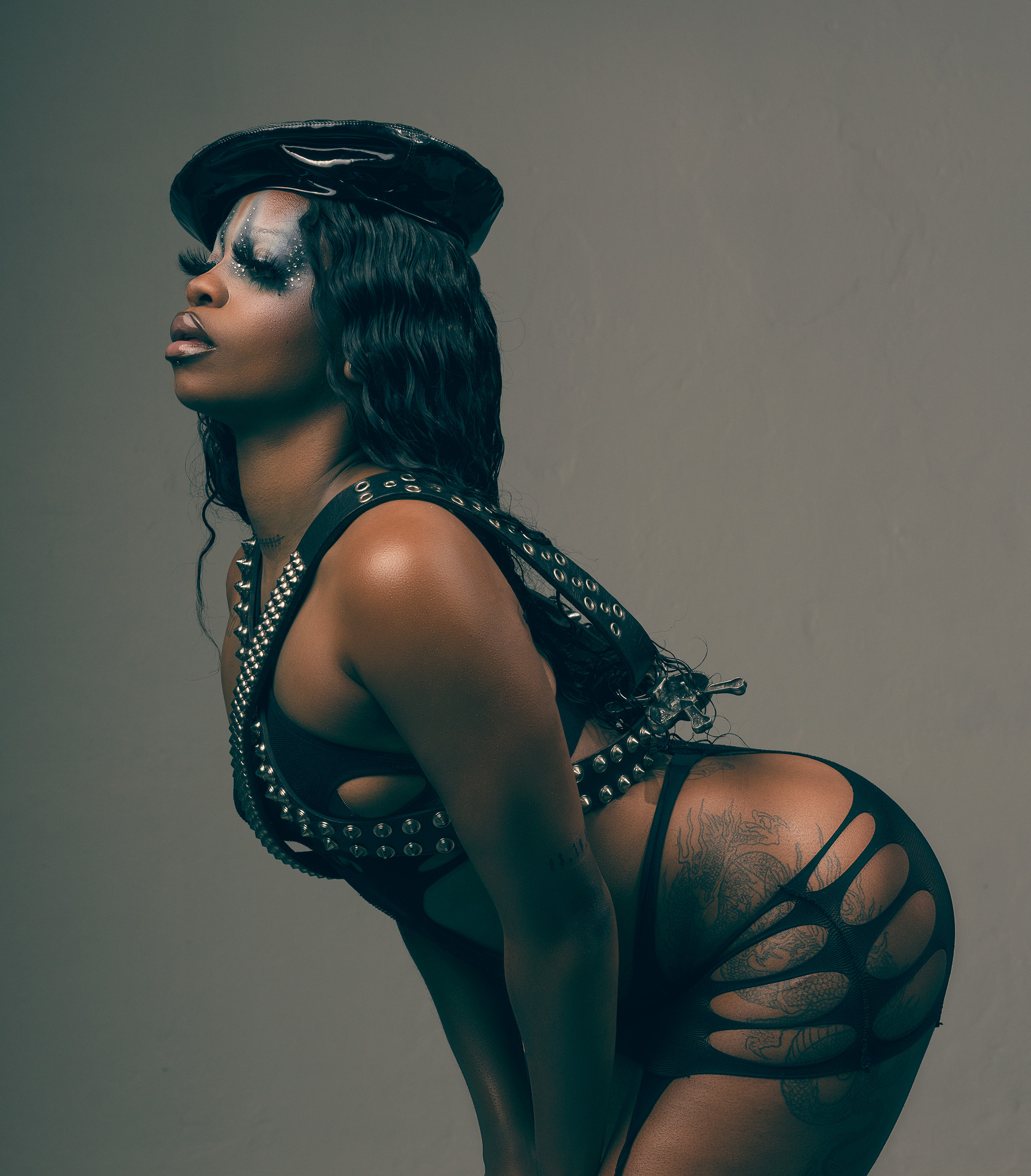 Speaking about his passion for makeup and what drove him to the medium Q states that:
The fact that you cannot be limited, with all the potential we have in the universe [is what interests me in makeup]. I can make myself into anything that I imagine. I can express myself [in] any way I want to through my art, through my makeup, through my concepts. The fact that everything is limitless just drives me to push myself beyond all boundaries. 
On his Instagram page, Q often uses his own face as a canvas for makeup and he'll often paint his whole body as an extension of the idea he is trying to bring to life. A well-known belief about makeup is that it can help us realise our identities, character and purpose.
The way we present ourselves to the world affects how others perceive and interact with us. Makeup is a tool that can enhance or alter our appearances, and thus, it is also a tool that can help us construct our identities.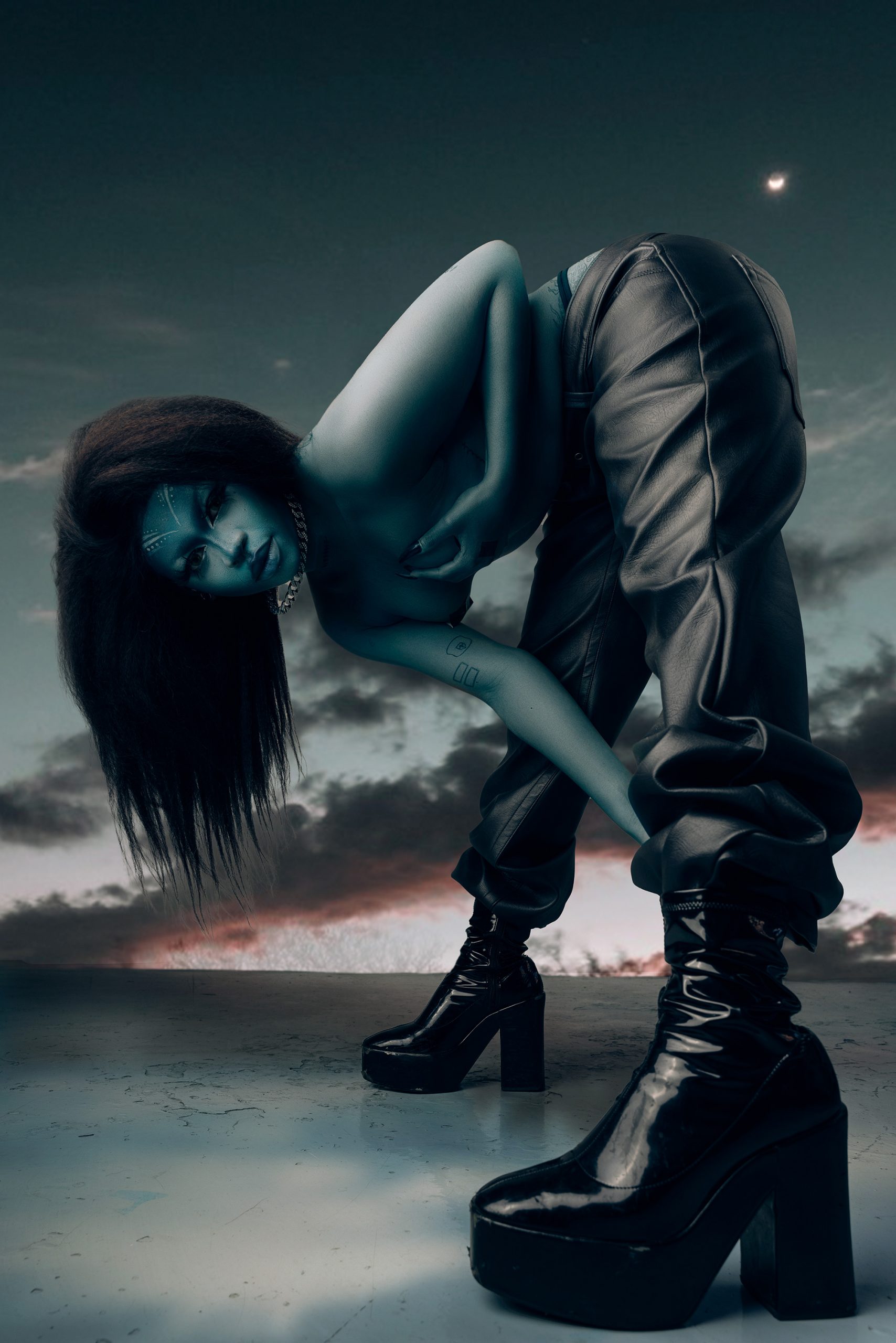 Q is undoubtedly well-versed in their own language within the sphere and perimeters of makeup. As he himself elaborates:
…me being Queer and me being Black is a big driving force in what I do. I literally think Black people invented everything. I feel like we continue to reinvent old ideas, make new ideas [and] have pride in the things we've come up with already.
Whilst completing their prize, I noticed that community forms a big part of Q's makeup paradigm. Q has a very 'tip of the tongue' relationship with his collaborators up to a point where the professional chemistry has no choice but to come out. From his stylist Siyababa Atelier, to his photographer David Blaq and makeup assistant Kutlwano Segale; given his impressive talent to nail any concept he thinks of, it's honestly no wonder Q has such a strong community of collaborators around him. Speaking to community Q shares:                                                            
I really don't feel like I move with the flow of society really, I'm on my own wave but I think I surround myself with really prominent people that I think shape the way I think. I never feel outcasted and I always feel like I can build and rebuild in my community. The fact that I'm a makeup artist, I get to collaborate with people who are stylists, who are designers, people who make music… The makeup community isn't limited just to makeup.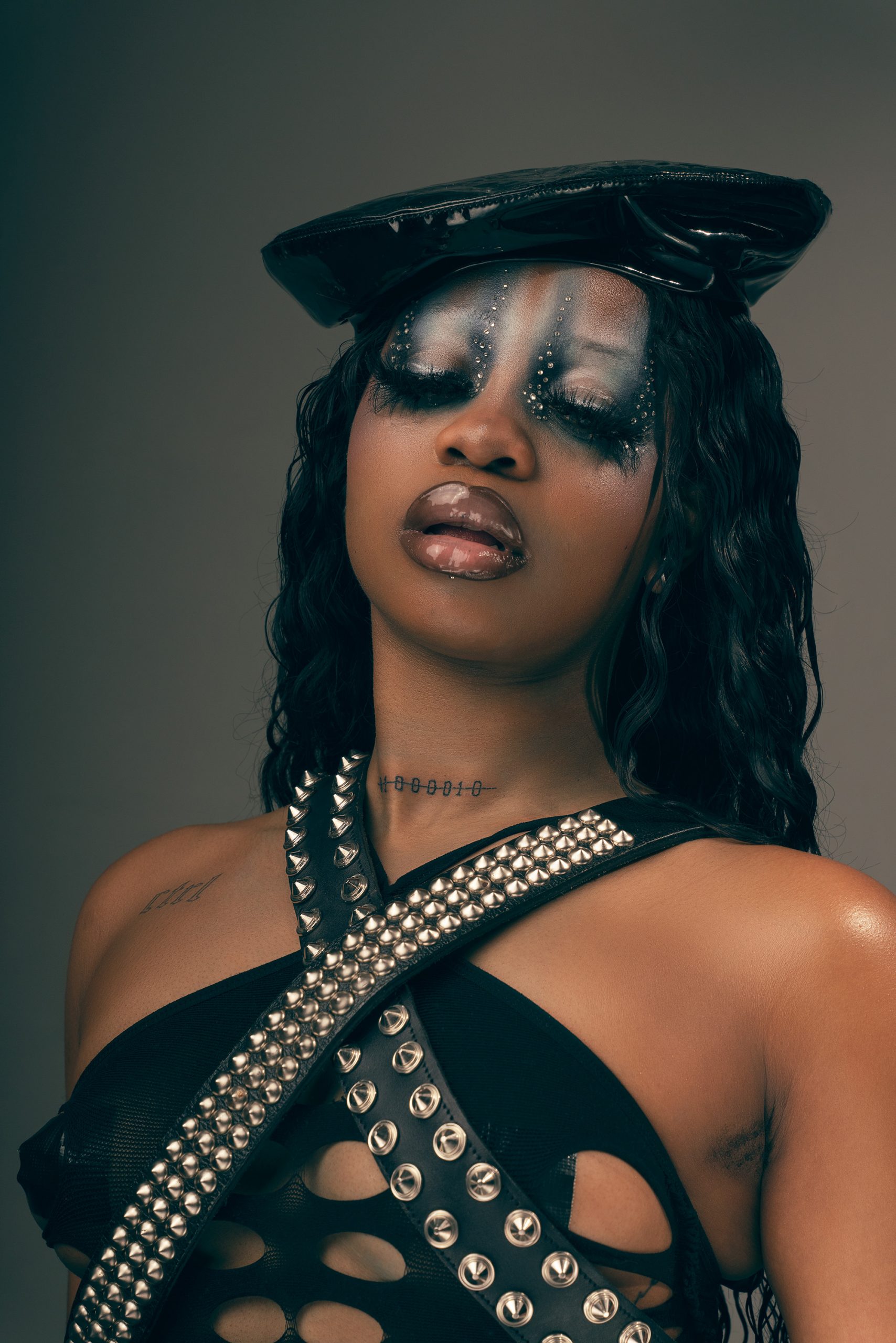 As part of Bubblegum Invites we got an opportunity to work with Q and below, Bubblegum Club and Q collaborate on an editorial video brought forward by Q.
In the video, Q speaks about his identity, community and what he hopes for in the future.
Credits:
Photographer: David Motsomotso
Stylist: Siyababa Atelier
Styling Assistant: Glen Guilherme
Makeup: Q Sigudla
Makeup Assistant: Kutlwano Segale
Set Assistant: Khaya Ngubane