"I'm not really worried about other people or their expectations. This is the first bottle I ever made, I'm never gonna forget that. Be yourself, don't worry about anybody else — stay true."
Joshua Vides for Ballantine's
Joshua Vides is a renowned California based artists and creative known all across the world for the ways in which he applies and integrates his "signature monochromatic artistry to diverse project[s]" continuing to push the boundaries of his practice. Last year Vides unveiled his solo exhibition installation, When Time Stood Still, and now the artist who has "cultivated his own niche in art and fashion with nods to comics, pop art and graffiti", has teamed up with Ballantine's Scotch whiskey to inject their iconic bottle with his signature black and white aesthetic touch, in ode of the brand's prohibition era past. Vides' comic book style transformation of objects and spaces with hand-drawn illustrations and bold line-work is truly something to behold, and his work and style embody Ballantine's own ethos of doing things your own way; of taking an original approach to design without compromising on the artistic integrity. Just as Ballantine's looks to break the conventional codes of whisky and challenge people's perceptions of Scotch, Joshua does the same through his perspective-altering visuals. To overcome prohibition laws in 1920, Ballantine's launched its rectangular bottle to be concealed in briefcases.  Inspired by the story 100 years later, Vides has not only reworked the iconic bottle, but he has also designed a one-of-a-kind briefcase which will be dropping soon worldwide. Sharing more on the collaboration and what it means to him he shares:
I'm more than excited to be working with Ballantine's on my first official bottle. From the jump the energy has been high and we've been able to organically create elements in this project from start to finish. I believe we share a similar drive and determination to create on our own terms – a 'do it yourself' mentality 'till the wheels fall off'.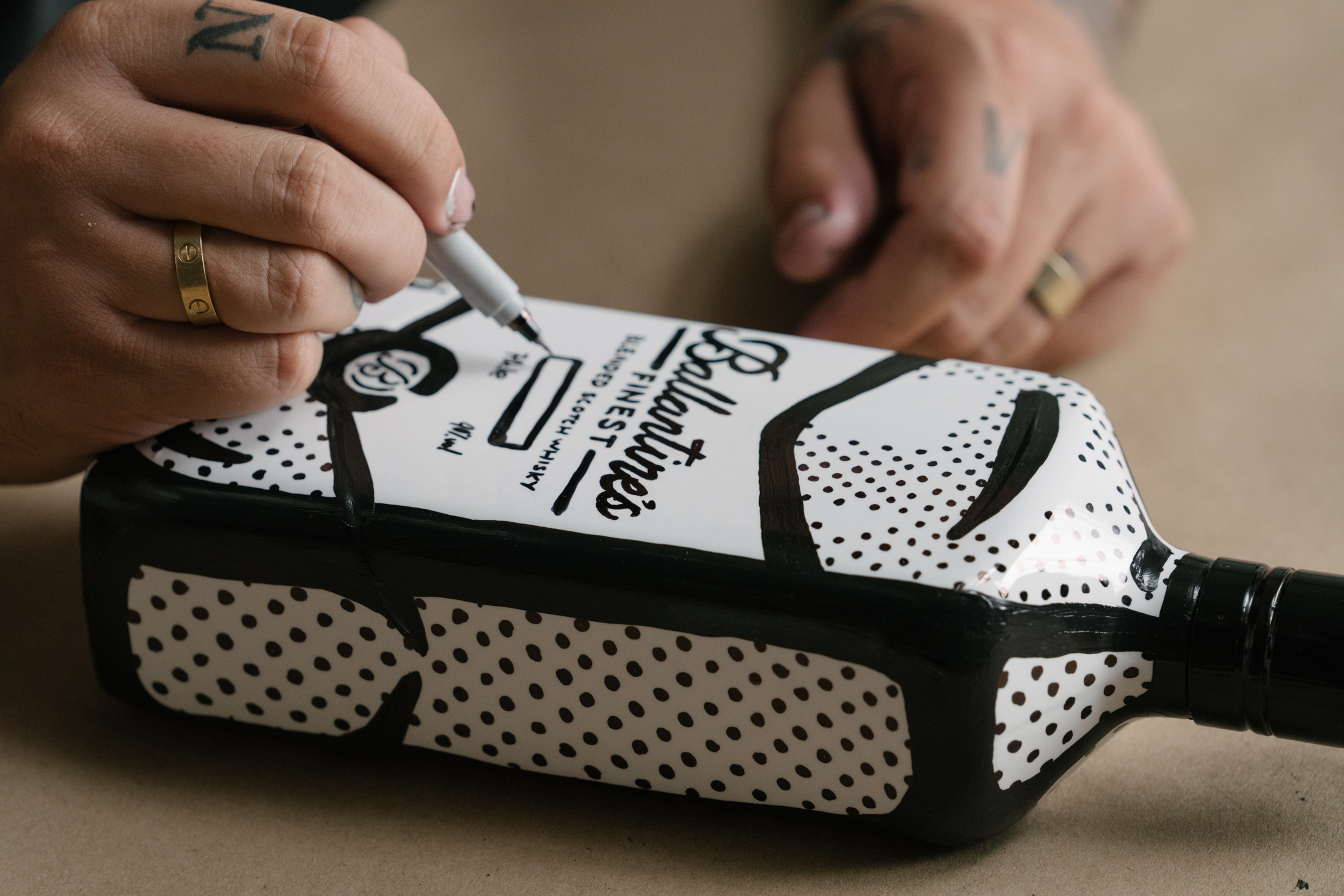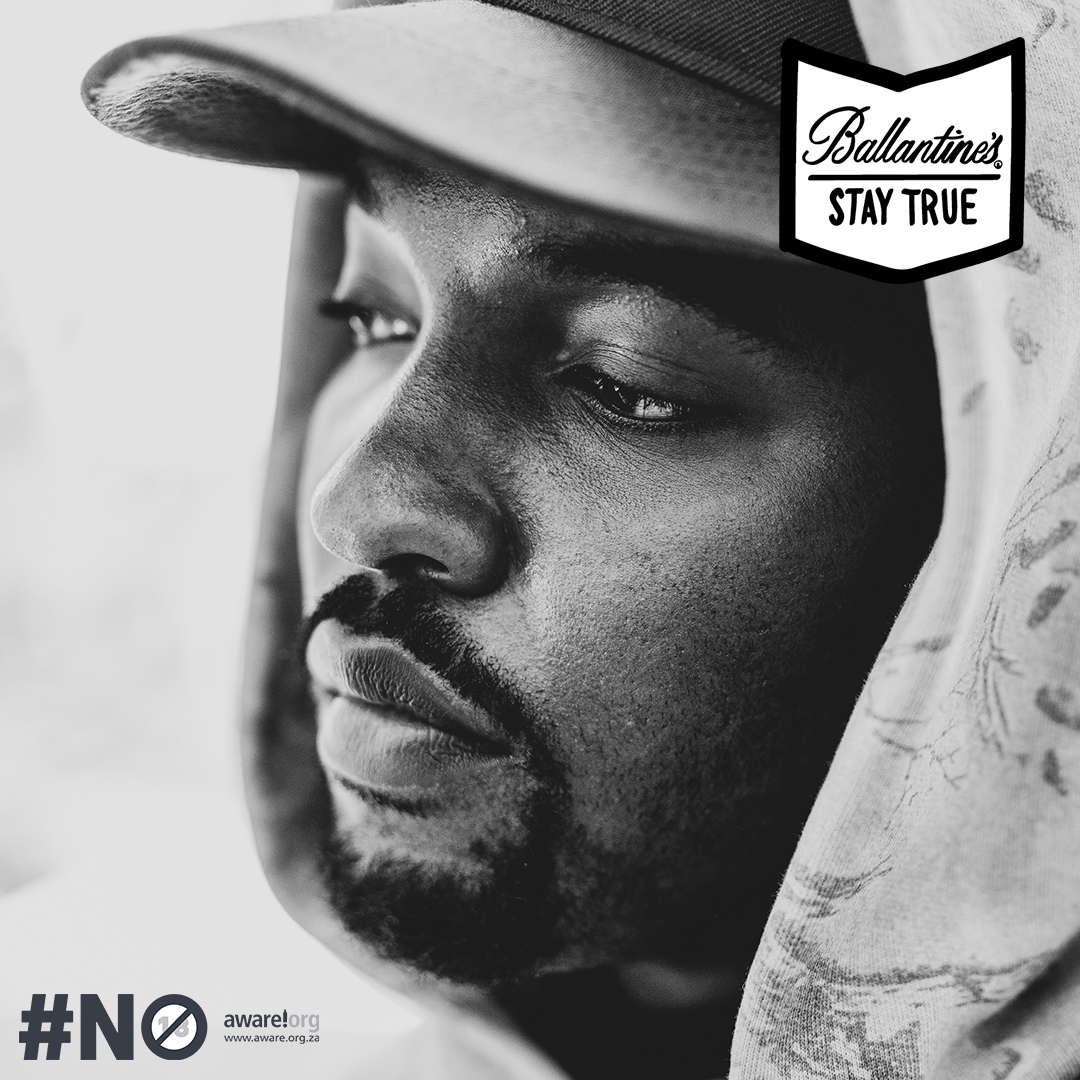 As part of their limited edition campaign, Ballantine's will also be spotlighting South African creatives who also embody the "do it yourself till the wheels fall off" mentality. Speaking more on this element of the campaign Ballantine's South Africa Senior Brand Manager, Keval Ramraj states:
We are excited about the Joshua Vides limited edition, it is the most disruptive to date and we cannot wait to bring it to our local consumers. We've always supported individuals that stay true to themselves and do things their way, and continue to do so by showcasing Shimza, Kid Fonque, Xzavier Zulu, Jarrel Mathebula, and Aux Womdantso's stories through this limited edition campaign. Each of the five individuals embody and encapsulate the driving ethos of Ballantine's and of the campaign in their own authentic way. 
Speaking to Xzavier Zulu — just off the launch of his Everything Is A Sample capsule — about being one of the spotlighted creative's, Zulu shares that the overriding emotion he feels is "grateful". Continuing on he states:
I'm forever grateful for the opportunities I've shown up [for] throughout my creative journey, and more importantly those [opportunities aiming to] platform creators [for their authenticity]. Especially in a time where authenticity isn't often perceived to be necessary. It's reassuring of our shared fears, as we look to continually manoeuvre within the creative industry. As I continue to create one-of-none pieces, I'm forever reminded that no one makes mistakes quite like me; that's my identity-forming.
Kid Fonque who has been part of South Africa's DJing industry for over twenty years reflects on his own journey in relation to the campaign and how "For the longest time, it was seen as confusing to like and be into more than one style of music but that's what I wanted to do. I knew if I stuck to my guns it would all work out. Over 20 years later and I have an award-winning radio show playing the music I discover and love every week and my own record label". For him the most important lesson he has learnt is:
To be true to yourself, people can see when you are faking it. I am confident in what I know about the music I represent, whether it's on the radio or a DJ set and that shows. If I start representing it just for the money the soul is all gone.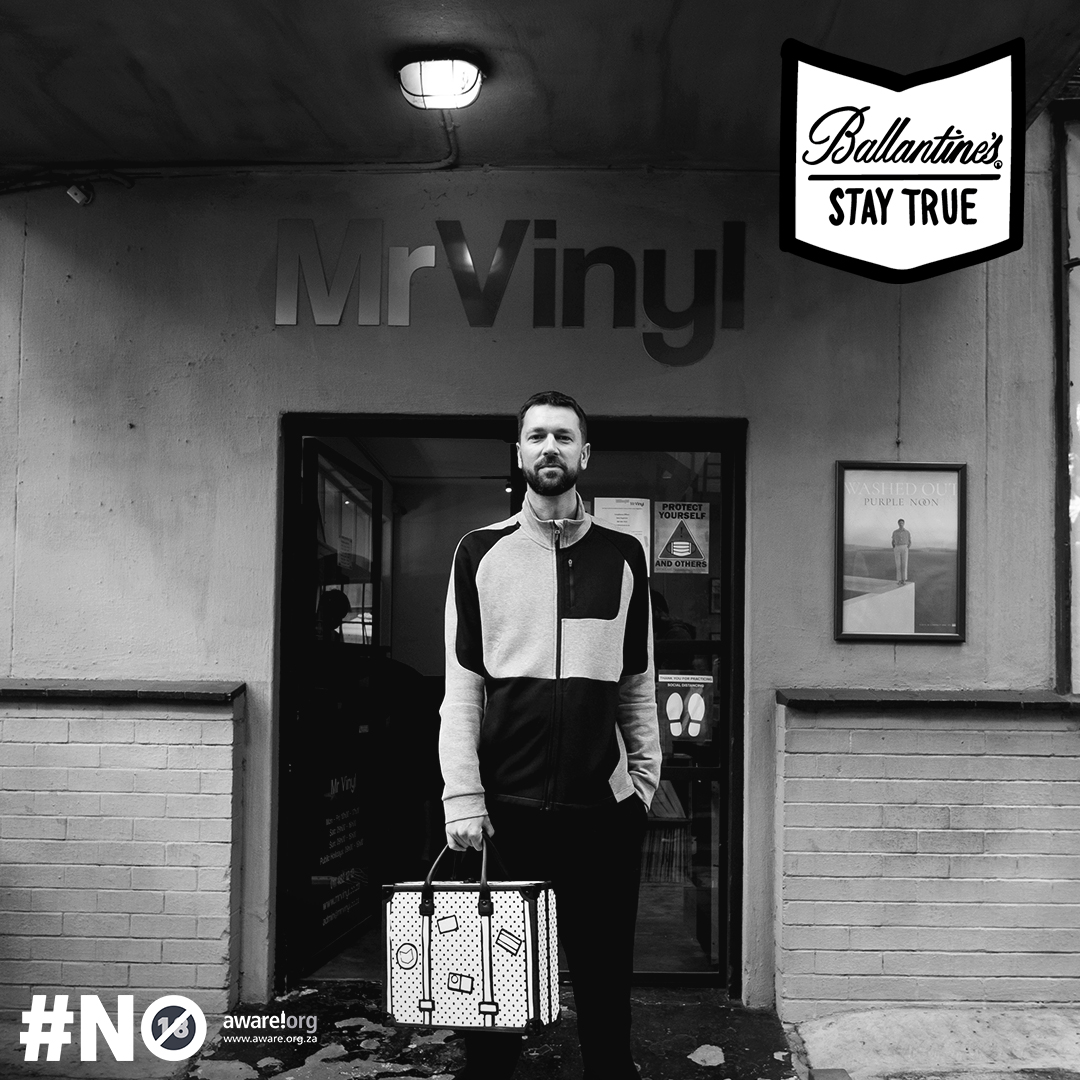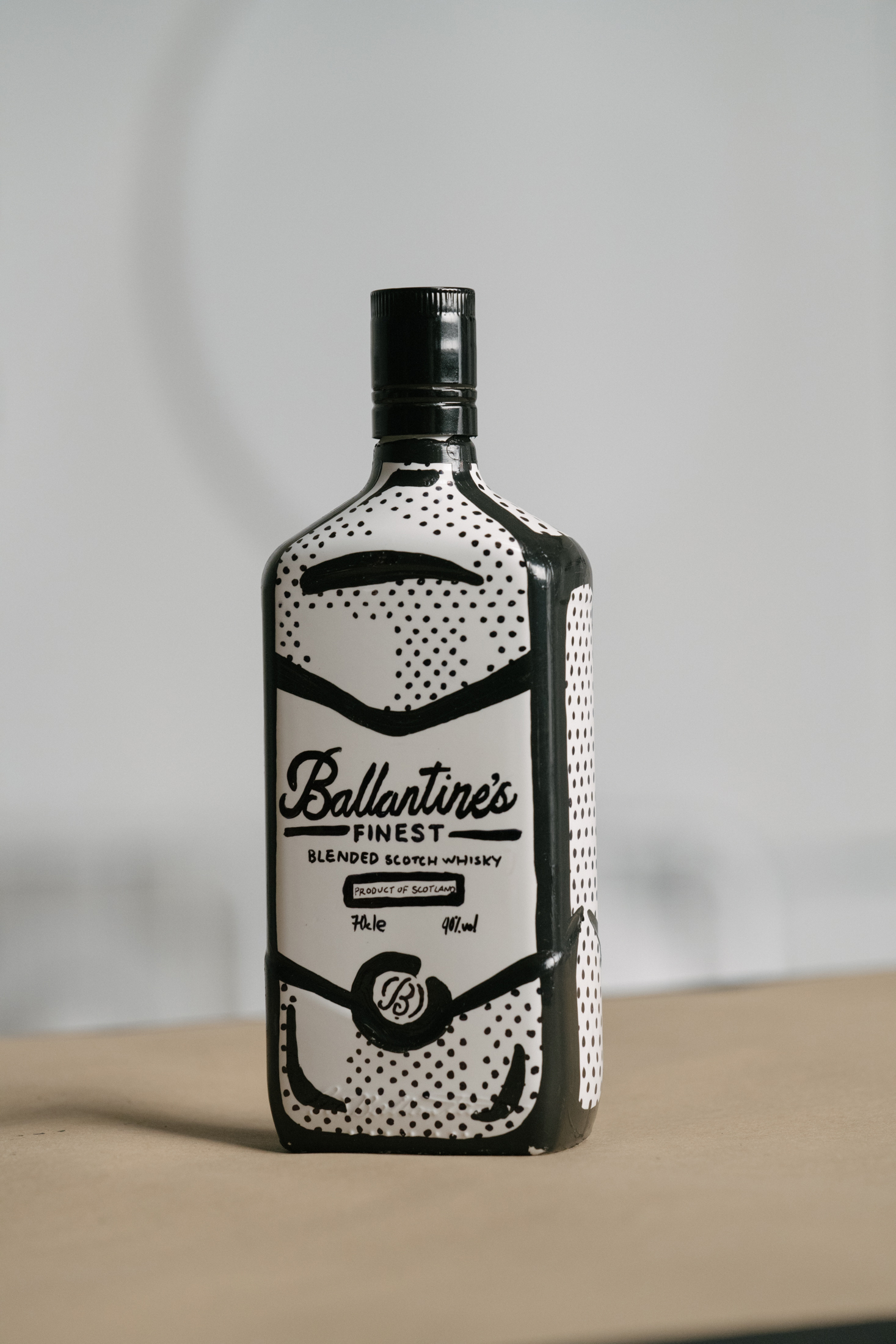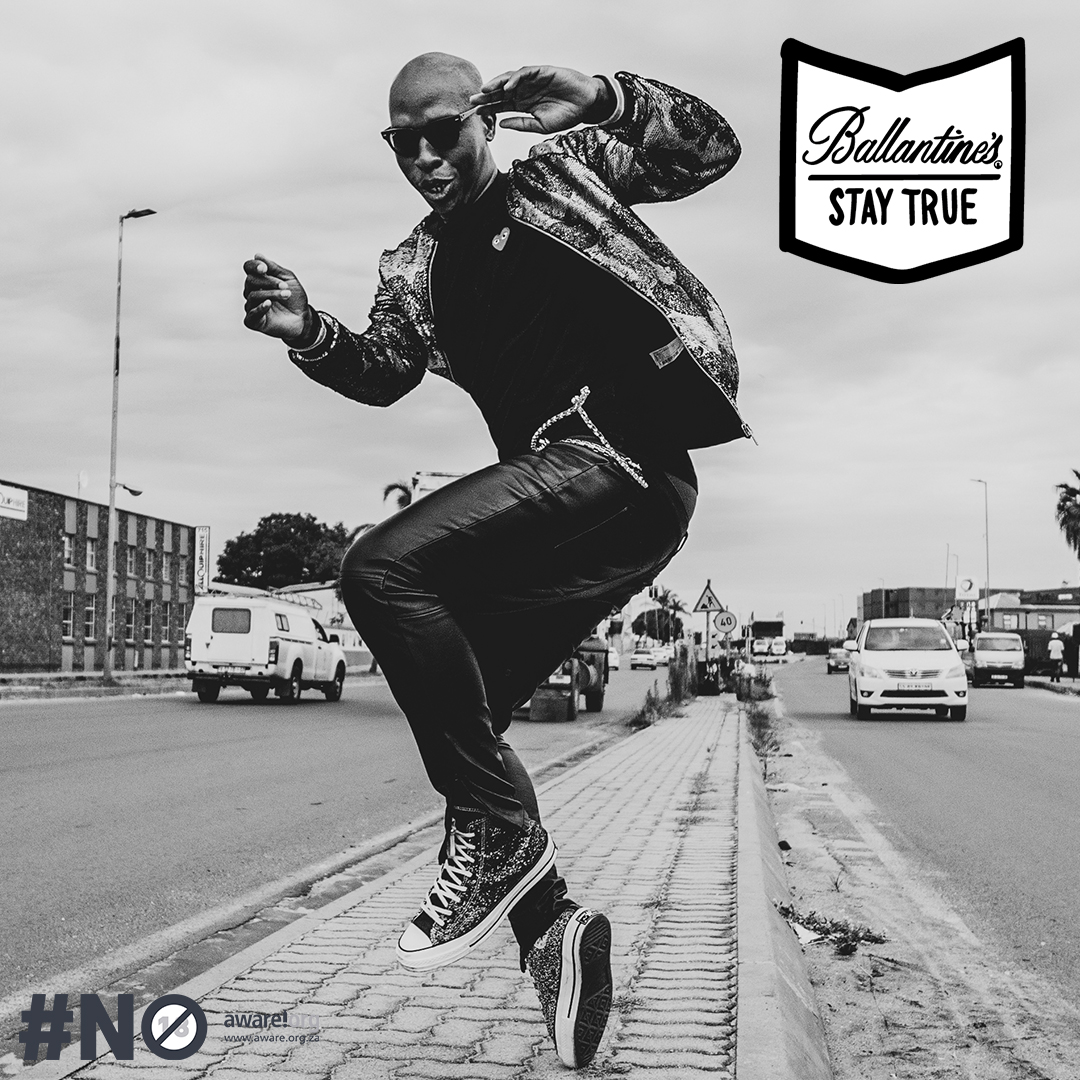 Aux Womdantso and Shimza also occupy lanes in South Africa's music industry although, like all of the spotlighted artists, they do it in their own unique and creative ways. Speaking on what the campaign collaboration means to him Aux states:
I am honoured to be part of the MOB and being selected as one of the Spotlight Creatives. I would like to say that 'Do it yourself' has always been something I have lived by. This opportunity has been a great reflection of my hard work and determination, it has truly been an honour seeing that the work I do is being noticed. I stay true and do it in my own way by showing others that no matter what or how difficult it may be — I always remember WHY I started. I am someone's role model and that keeps me going, and makes me STAY TRUE. I live by the saying that 'There is more than one way to skin a cat,' which means there is more than one way of achieving an aim.
Coming off of his Lockdown House Party collaboration with channel O and PH, Ballantine's spotlighted Shimza has always been about pushing and supporting up and coming musical and DJ talent in South Africa's music industry had this to say about the ways he has stayed true to himself and his craft:
I have never limited my creativity. I think beyond my capabilities and have managed to stay true to who I am as an individual and brand through the business ventures I create. Even when it comes to music I have remained consistent in the genre I play, the pressure of what is trending or current can never change the fact that I will remain true to the sounds that made me who I am. 
Jarrel Mathebula, a politically conscious influencer and artist who has been putting his voice behind the global Black Lives Matter Movement, spoke to us about lessons he has learnt about the value of not compromising on his artistic integrity — a sentiment that echoes Ballantine's own brand consciousness. He shares:
The biggest lesson learned from staying true to my artistic integrity is the fact that nobody can do you better than you. Trust in your Dopeness, even when no one else does. Be so delusional in your self-belief that it transmits to the next person and encourages them to be a better version of themselves and be their ticket out of hardship. 
Designed in Joshua Vides' signature style, the Ballantine's x Joshua Vides limited-edition bottles will be available from 10th May 2021, at pick 'n Pay and Thirst online nationwide. 
Follow Ballantine's on social media to catch the MOBs stories.