In the sun-kissed space on a lazy Saturday afternoon, ambient music and clinking wine glasses trailed around Gallery MOMO. Bridging the Gap is a pop-up show of emerging Johannesburg-based artists. Works peppered between an adjacent solo show by Vivien Kohler, illustrate the importance of generating spaces for emerging art practitioners as a means to developing the larger art ecology. The eclectic mix of media have moments of thematic cohesion – centered around tender explorations of identity. Co-curated by Danijela Cook and Amira Shariff with assistance from Nchila Mokoena, Danijela explains how, "we could insert our artists based on their aesthetic value and meaningful conceptual practice but in doing so consolidating multiple narratives in diverse, cultural and historical contexts in a formidable contemporary time-framework".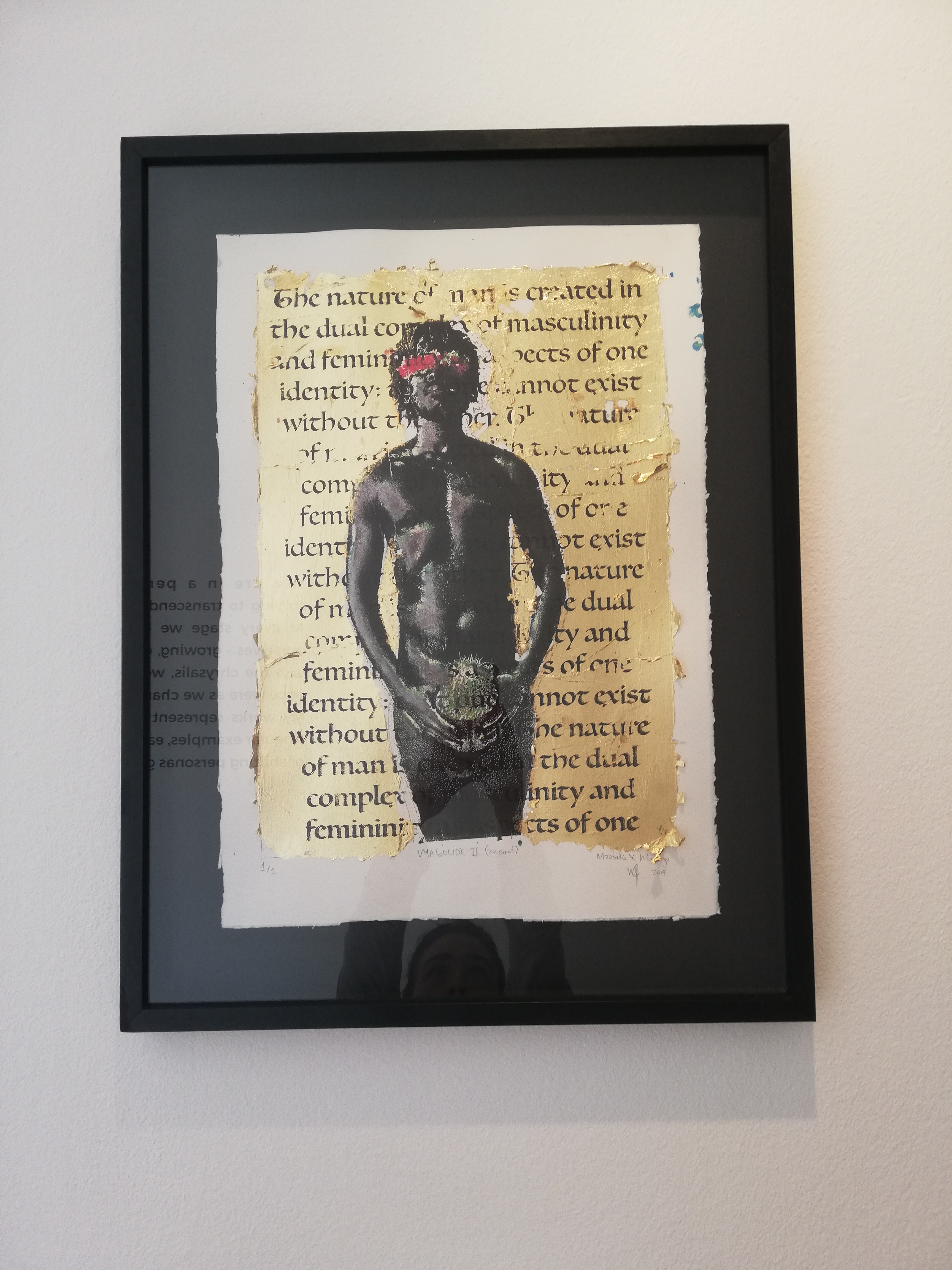 The participating artists are each at different moments in their careers, "the works that we put up came from a range of artists, some had never shown before, some had shown in more informal settings and others were well established in the emerging scene". Danijela goes on to say that, "we perceived the relationship between our artists work and Vivien's work to relay our concept of bridging generational gaps". On entering the space, Mangaliso Ngcobo's compelling aerial shot of the city offers a spatial history haunted by segregationist policy. Photographer Luyolo Fihla works also illustrate urban realities through his use of light and shadow.
While around the corner, Tarika Pather's evocative collage pieces of aged dictionary pages and ink imagery make reference to the horrors of necklacing and the events of June 16th, 1976. Histories etched into the imaginations of most South Africans. In drawing on her educational background in linguistics and sign language Hafiza Asmal's adjacent prints illustrate a fragmentation of process and raise questions regarding the accessibility of information through the textual elements present in her work.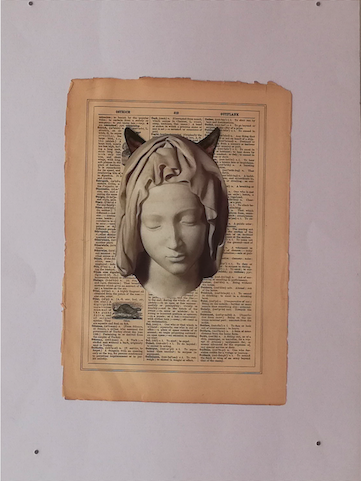 On the other hand, Matty Monethi explores a more gloablised history through their use of popular culture icons. Surrounded by soft lavender halos, the intimate scale of the watercolour pieces implicate celebrities as contemporary deities. Shifting to a localized context, the iconic image of Brenda Fassie is reproduced by the collective Magolide (Gabriel Baard, Mzoxolo Mayongo and Adilson De Oliveira). The Warhol-esque images of gold and coal engage a conversation in which the western canon is reimagined and reproduced in a local context. Similarly, Nina Jacobson's screenprints on coins question the material value and exchange in the art world. In thinking about Bridging the Gap, I'm reminded by the urgent questions raised by Thenjiiwe Niki Nkosi and Pamela Phatsimo Sunstrum in Compendium: A New Path to the Waterfall (2013):
What kinds of support / resources do artists need in South Africa? What are our options for showing, selling and getting critical feedback about our work outside the gallery and university system? What are we creating for ourselves? And how can these creations/solutions be sustainable?