It's not difficult to tie the ethos and the stories individual brands speak to when developing their identities, nor is it difficult to gather the similarities of these local stories as we move between the brands and the cultures linked to them. 
It seems there is a lot more power in consciously interacting with one another to contribute to the global fashion conversation. In a practical sense, the development of the industry would go further and faster if creatives worked together – a cliche that seems to have altered the local fashion scene for the better.
I thought of writing this article while observing a couple of key narratives unfolding during the past two years. The past two years have been decidedly turbulent – most creative entrepreneurs were hit hard and adversely affected. We were all also presented with an interesting opportunity to reimagine and restructure how we felt our work could exist.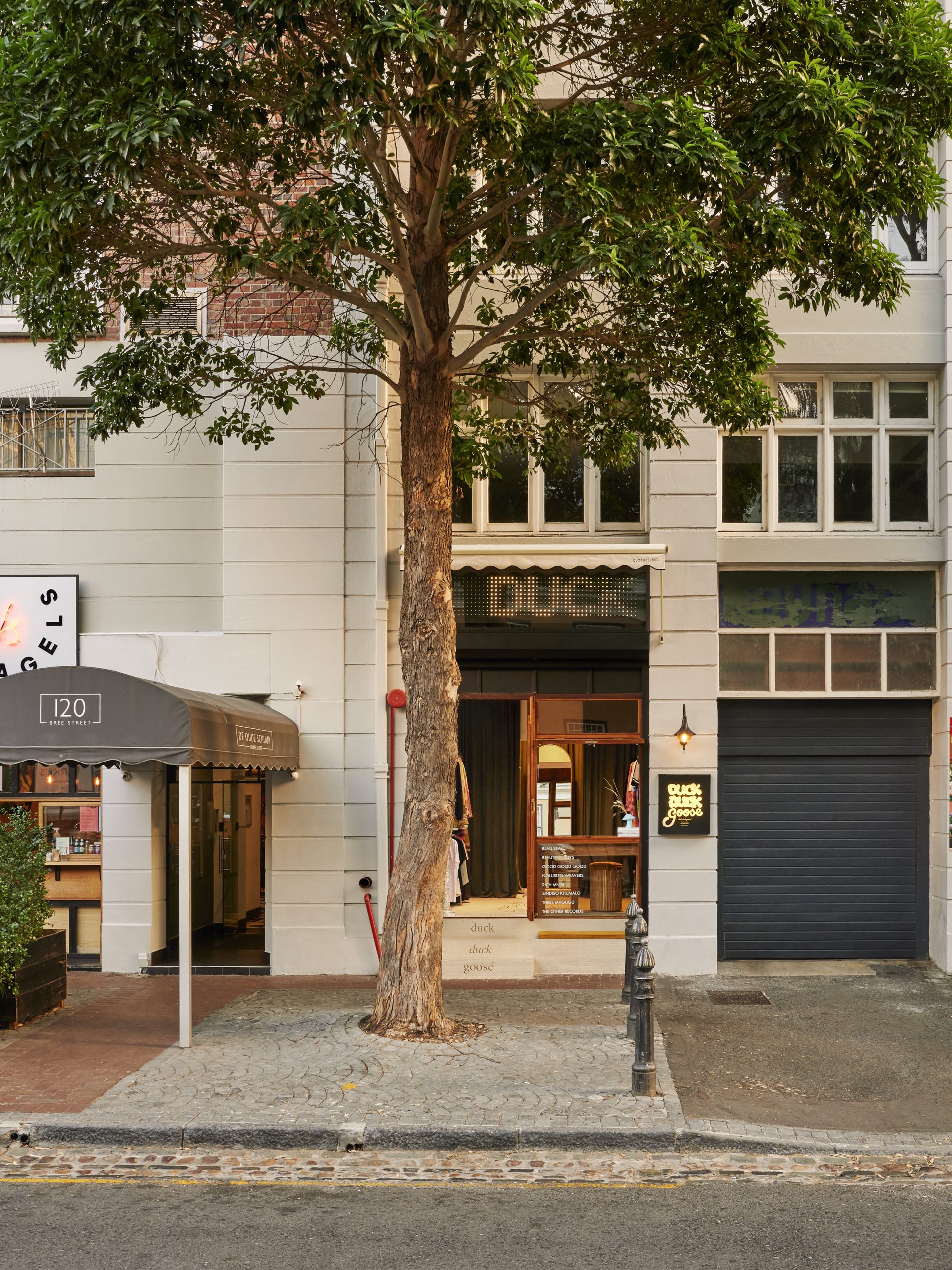 Additionally interesting, was how much time we had to actually consult with one another on a much wider scale, for what felt like the first time ever, through curated conversations or even through more casual, spontaneous formats like phone calls and DMs with friends and peers.
Through these observations and conversation, some common threads in planning have materialised in the form of pop-up responses, storytelling and archiving, sustainability and scaling, consultation and – most especially – collaboration. 
Pop up responses
This year has been relatively stable – compared to 2020's uncertain nature – which meant that we could start reengaging with physical experiences to offset the online ideas that had launched during the peak of the pandemic. 
These engagements and ideas were the culmination of the tons of hours of consultation and planning for many brands and artists. In many ways, this may have been one of the best years for pop ups as they became transformative, immersive and dynamic to counter the stillness and predictability that we have become accustomed to experiencing.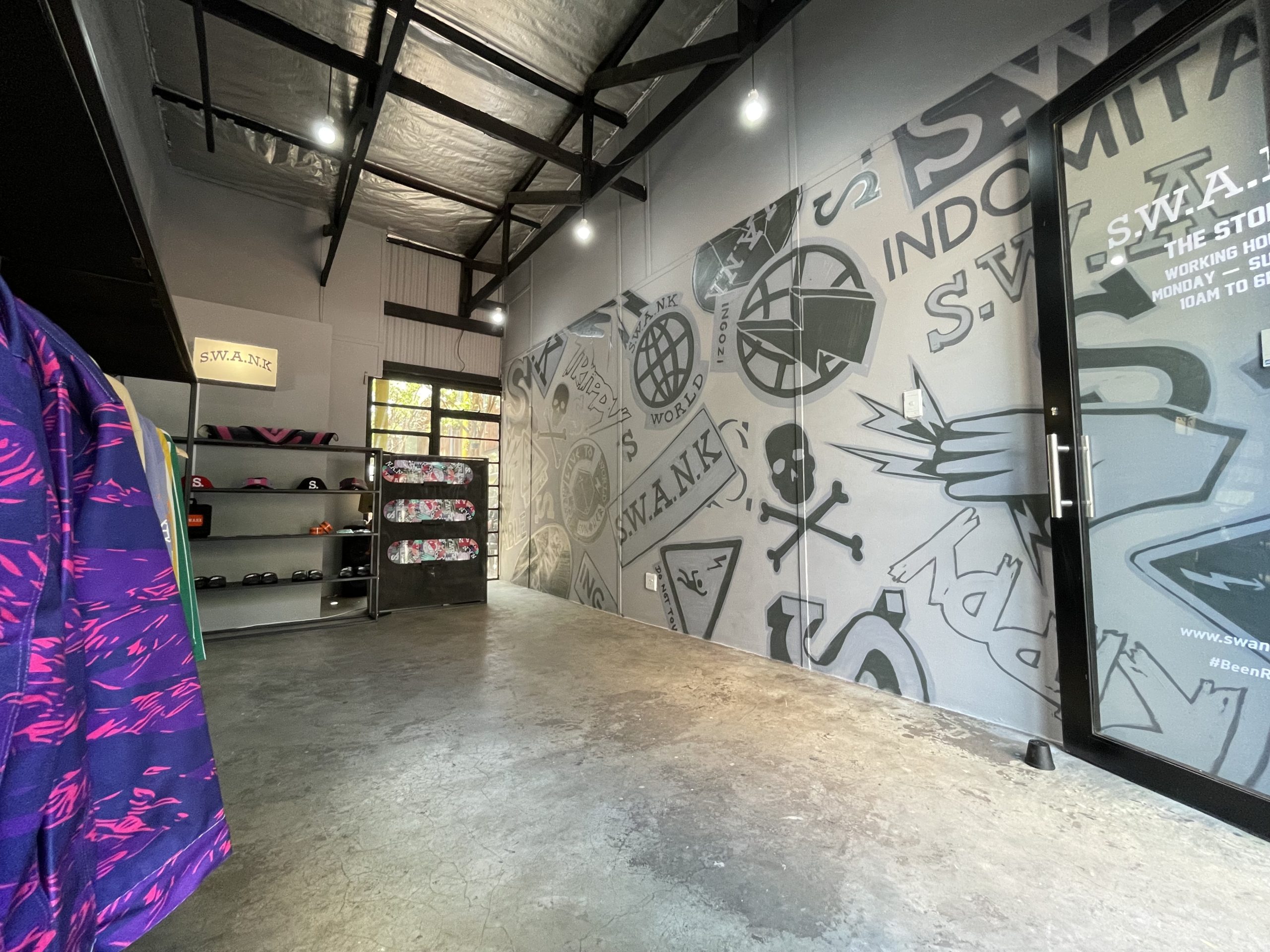 A great example of this is S.W.A.N.K Jozi, who had a multi-format pop-up called THE GOOD WEEKEND POPUP. This was a completely immersive experience that tied many complementary aspects of clothing-making into one space – it celebrated the brand S.W.A.N.K by neatly presenting the different facets of its identity and founding community in a location that has meant quite a great deal to the brand – Juta Street, Braamfontein.
This popup preceded many others like it, making it possible for brands to physically connect back to their communities and markets on a local level. 
Gradually, some brands took their pop-up to different cities, to access the market built in those spaces. We saw this with the BROKE pop-up in September of this year, the collaboration between Pantone Sundays and Artclub and Friends, and the recent Happyville pop-up series which started in Cape Town on the 27th November.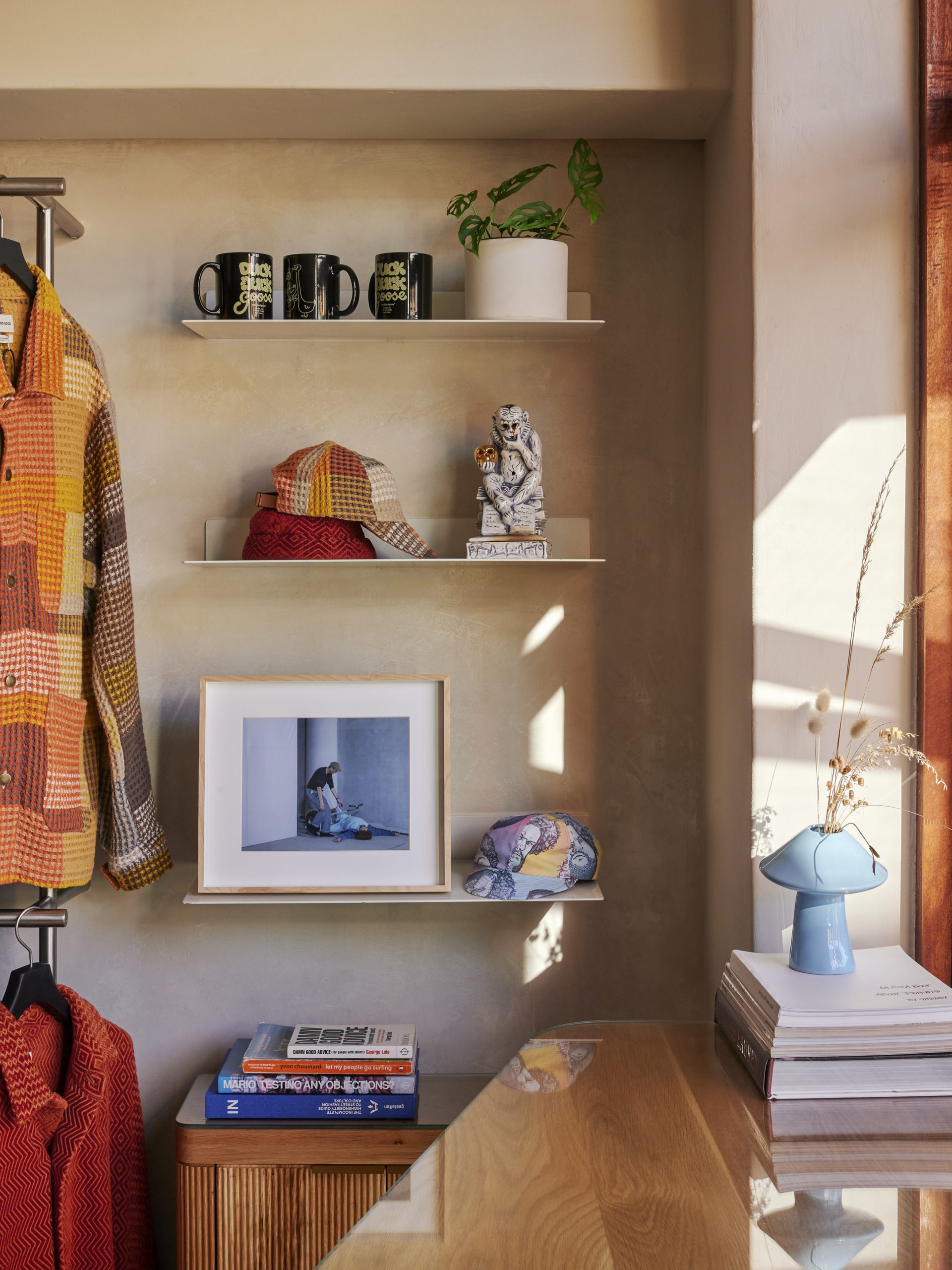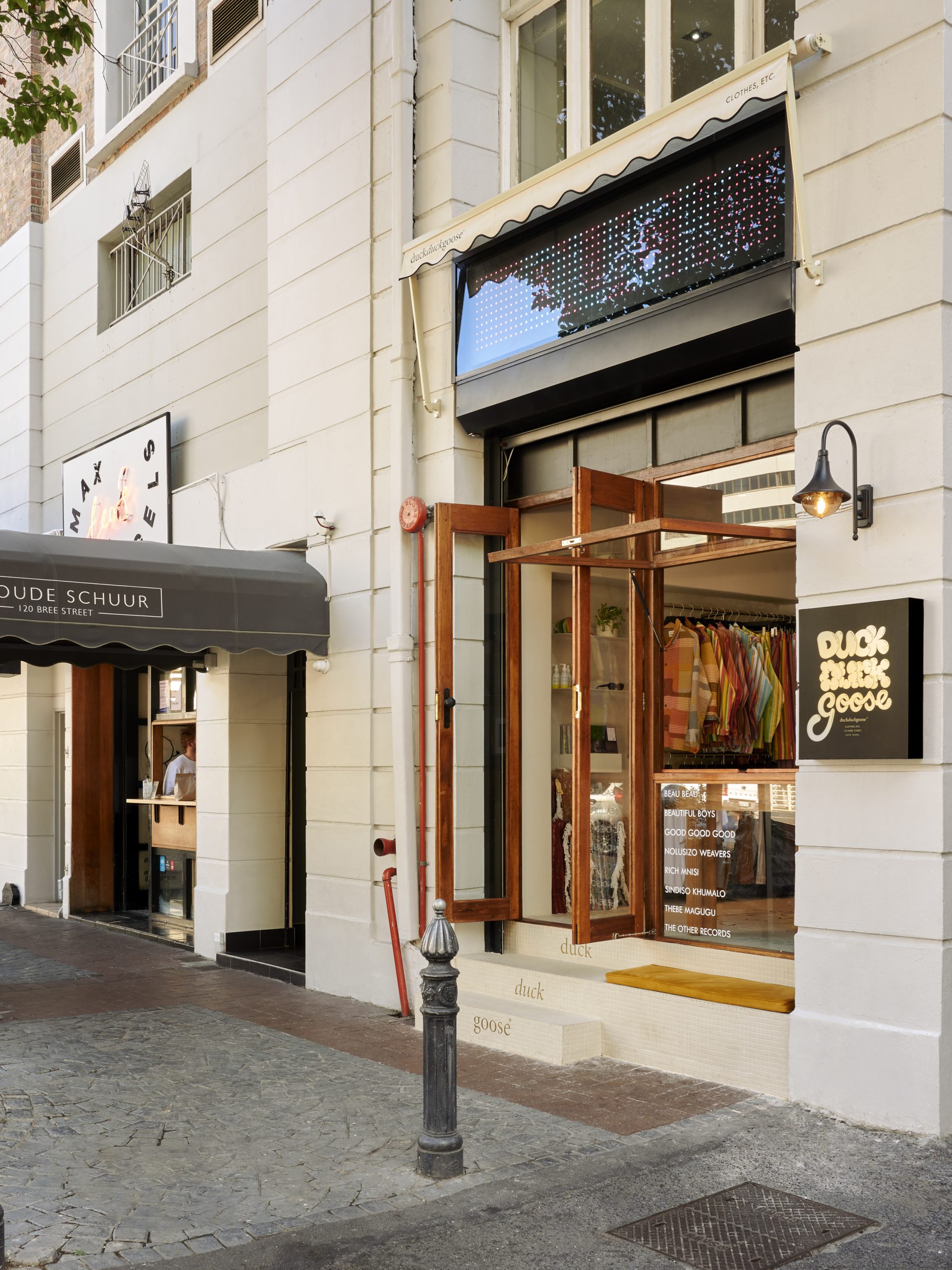 Pop ups are great because we are able to speak to our market, beyond where the brand is based. I speak to a lot of Durban brands, they connect with me when they come to Johannesburg, and I hit them up when I go to durban. It helps grow our businesses. Lebo Serame, Happyville.
Along with being an apt response to the uncertainty caused by the pandemic, and needing to restore and maintain activity in the fashion and larger creative industry, the pop-up is also a catalyst of collaboration in ways that may have taken us a little longer to tap into. Instead of interacting in isolated pockets, fashion brands are now intentionally connecting to other creative entities and jointly amplifying the local messages shared by South African creatives.
Storytelling and archiving
Of course, none of the concepts in this article are new at all. In fact, I think that the main reason I find them especially relevant to this time is because we are actively acknowledging that we are not making clothes or creating any art or experiences passively. We are taking ownership of our stories, histories, languages, cultures and libraries with intent. 
In one way, brands are choosing to ground their look books in the narratives that inform their collections and brand histories. My recent favourite of this kind of stylistically rooted storytelling is Thebe Magugu's Genealogy – which was screened locally at the BKHZ gallery in Johannesburg and internationally at Palais de Tokyo in Paris. The launch of this collection felt like it drew from the threads of many familial stories that resonate with the South African context.
Similarly, Richmanskyf's Skyfclub Wanda Laphoto's Home Affairs and Refuse's Thwebula have provided us with great lenses into culturally resonant aspects of South African livelihoods. Fittingly, the stories and lives are woven into the collections and captured and shared in nostalgic and sentimental ways. We are remembering and archiving, using fashion and design as a vehicle to formally grow our aesthetic and intellectual libraries.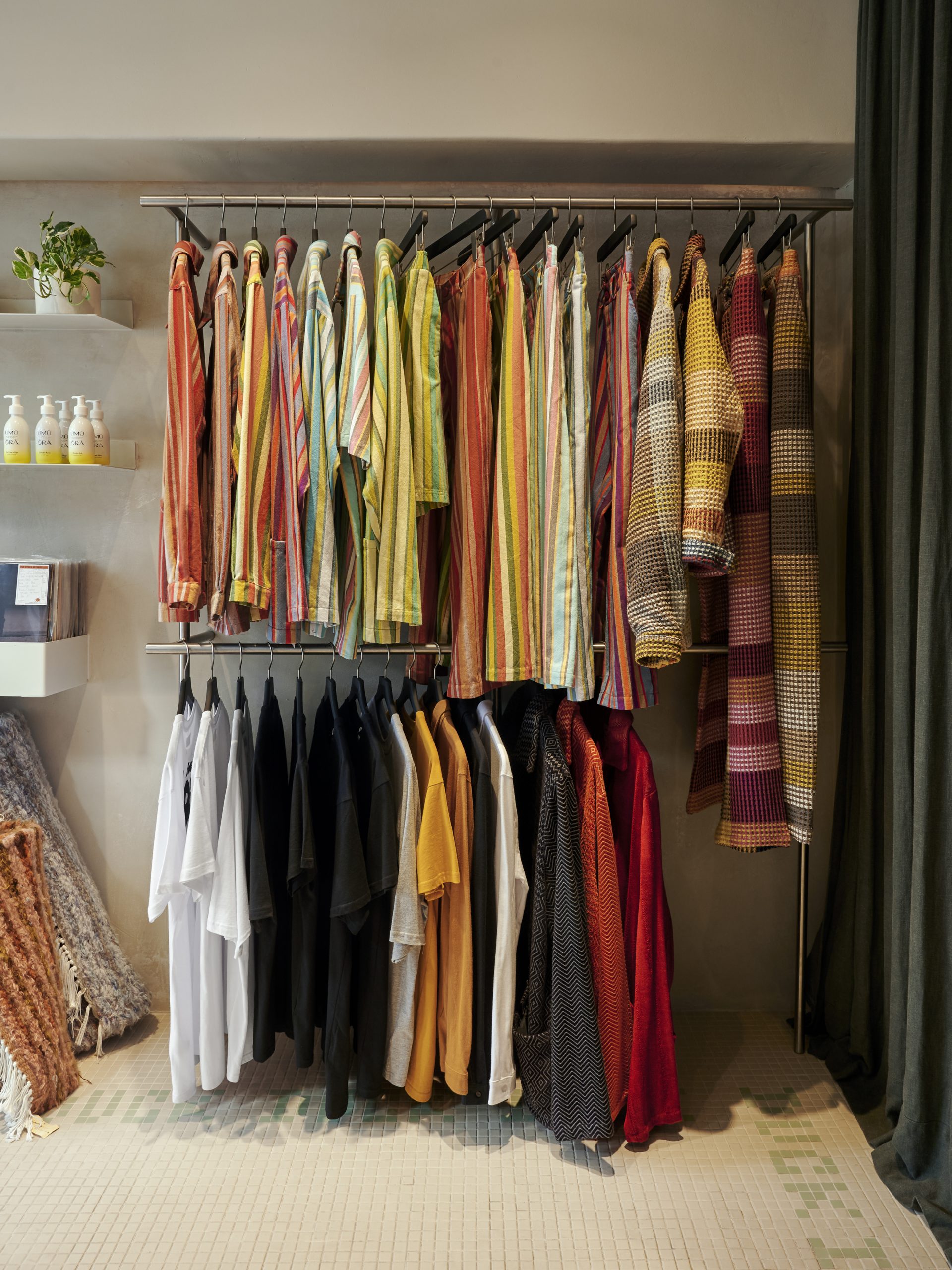 Sustainability
Looking into the Cape Town fashion scene, I noticed how sustainability has become a prevalent ethos behind the ideation and processes of many local fashion brands. Slow fashion and environmental sustainability measures incorporated into brands have taken greater space conversations around fashion and design.
I had the opportunity to consult with Masego Morgan, co-founder of cnscs (pronounced conscious), who has consulted with a number of brands on the topic of sustainable practices in clothing design and production. 
On some level, I have been aware of the insane amounts of unsustainable practices that go into producing and retailing fashion products, but to be quite honest, I have been a little skeptical about how this word has been thrown around.
However, I am quite relieved that the topic is much broader than I had previously imagined, and that there is access to people like Masego to openly redefine and reshape part of the local industry's engagement with the topic. 
I used to focus on natural fibres and low-impact parts of sustainability but as my understanding of sustainability has grown from learning more about sustainability through indigenous people (such as the San), my understanding has expanded and I guess in some ways my focus…
Cultural sustainability is a big one though, because BIPOC use the opportunity to take ownership of their stories. Cultural sustainability touches on all forms of sustainability.The way Black Indigenous South Africans have totem animals and that related to the way they have relationships with the natural world and with each other. – Masego Morgan, Cnscs.
The idea of sustaining our cultures, indigenous production practices like fabric weaving, and creating shapes from heritage has been important for eons before us. Fitting then that we use the resources we have at our disposal to make substantial and progressive contributions, as many of the above mentioned brands and many others have undertaken to do. 
Collaboration
Clearly, collaboration has been an integral part of our growth these past two years. I have personally been a huge supporter of working collaboratively my entire career as an artist. The roar of support that we have shown one another whether by consuming, attending, availing ourselves for consultation, or otherwise contributing to the life of an idea outside of your own, has been pivotal in amplifying South African and Africa positions and creative products to the rest of the world. 
Daniel Sher, founder of what he describes the Good Good Good Store as a fashion brand who's core product and focus is the T-Shirt, and Duck Duck Goose Store shares this sentiment. When describing the greater vision for his brand, he speaks about the value of connecting to peers and players in the fashion industry and pulling from one another's resources to better build our community.
Duck Duck Goose has retained a number of local brands by employing this approach, and continually engages in consultation with a number of varied fashion bodies and creatives to integrate systems that further its ethos of collaboration with plans of supporting emerging brands.
We have been able to collectively cement a clear mandate to elevate the overall experience of South African fashion. Altogether, my feeling is that we have been able to intentionally identify the building blocks, insisting on more accessibility and challenging one another to play their part increasingly well, no matter where you fall in the space of local fashion.
The four pillars briefly outlined in this article have been my favourite to participate in and observe, and I anticipate that we will continue to use the strange climate of the last two years as a blueprint for a wildly successful and distinctive future for fashion and creative industries.