Pertinent more than ever in this moment, is an approach to design guided by technological and sustainable futurologies. The new reflective ALPHAEDGE 4D running shoe, dropping in black and white and that expands the adidas 4D range is the very embodiment of the possibilities that lie at the intersection of this design innovation. The 4D shoe design is guided by an aesthetic that looks forward; an aesthetic of the future. The midsole of the shoe is printed with light and oxygen using Carbon Digital Light SynthesisTM technology pioneered by Silicon Valley based company Carbon.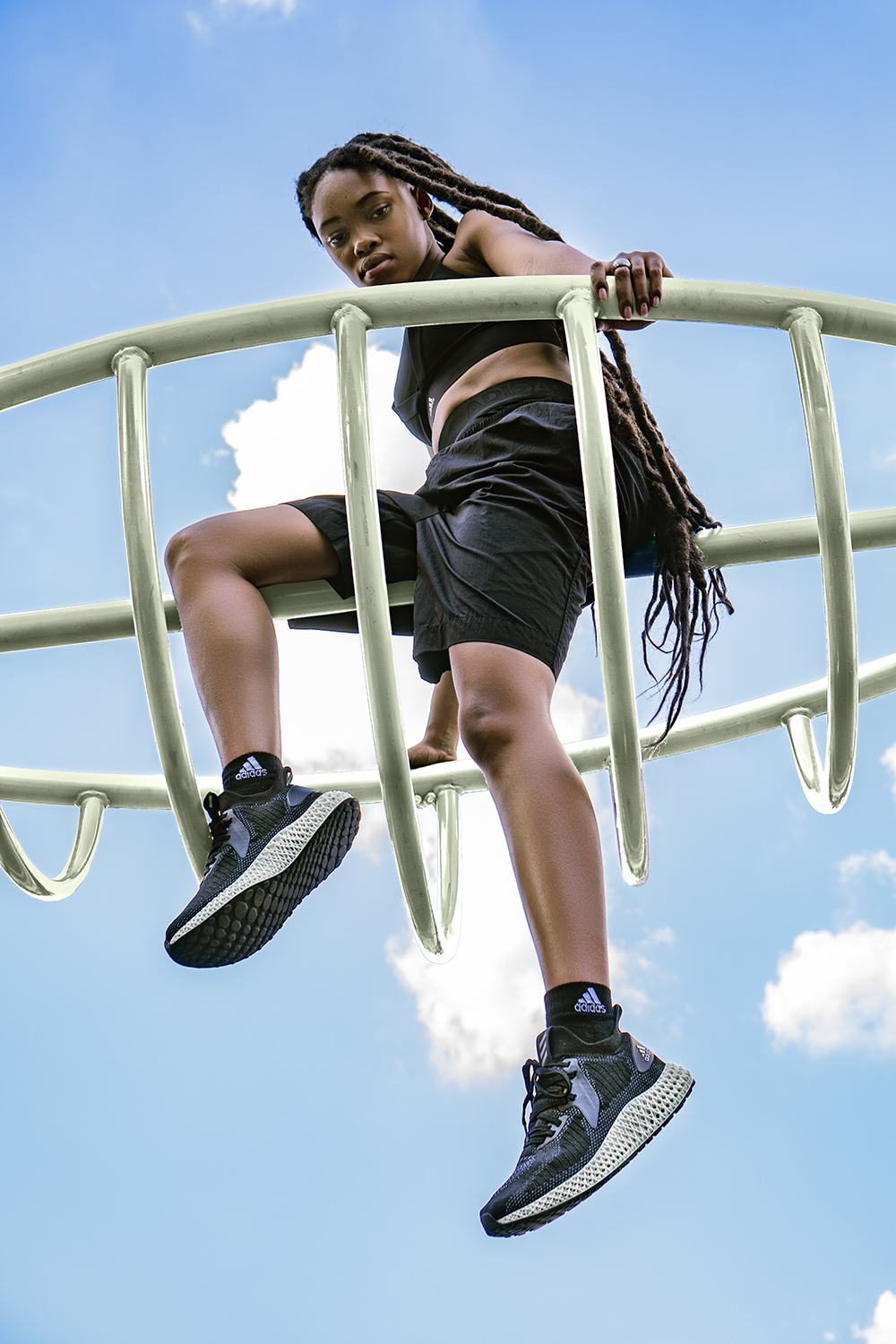 adidas 4D was created and conceptualized as a unique solution precisely tuned to respond to the movement, patterns, weight and gait of its wearer. The added reflective design on the upper of the shoe, the incorporation of Carbon Digital Light Synthesis, Primeknit upper with FORGEFIBER and Continental outsole are all harmoniously threaded together in a design that still maintains its urban expression. The ALPHAEDGE 4D is far more than merely a shoe; rather, it is a manifesto of the future and of personalized shoe design and technology.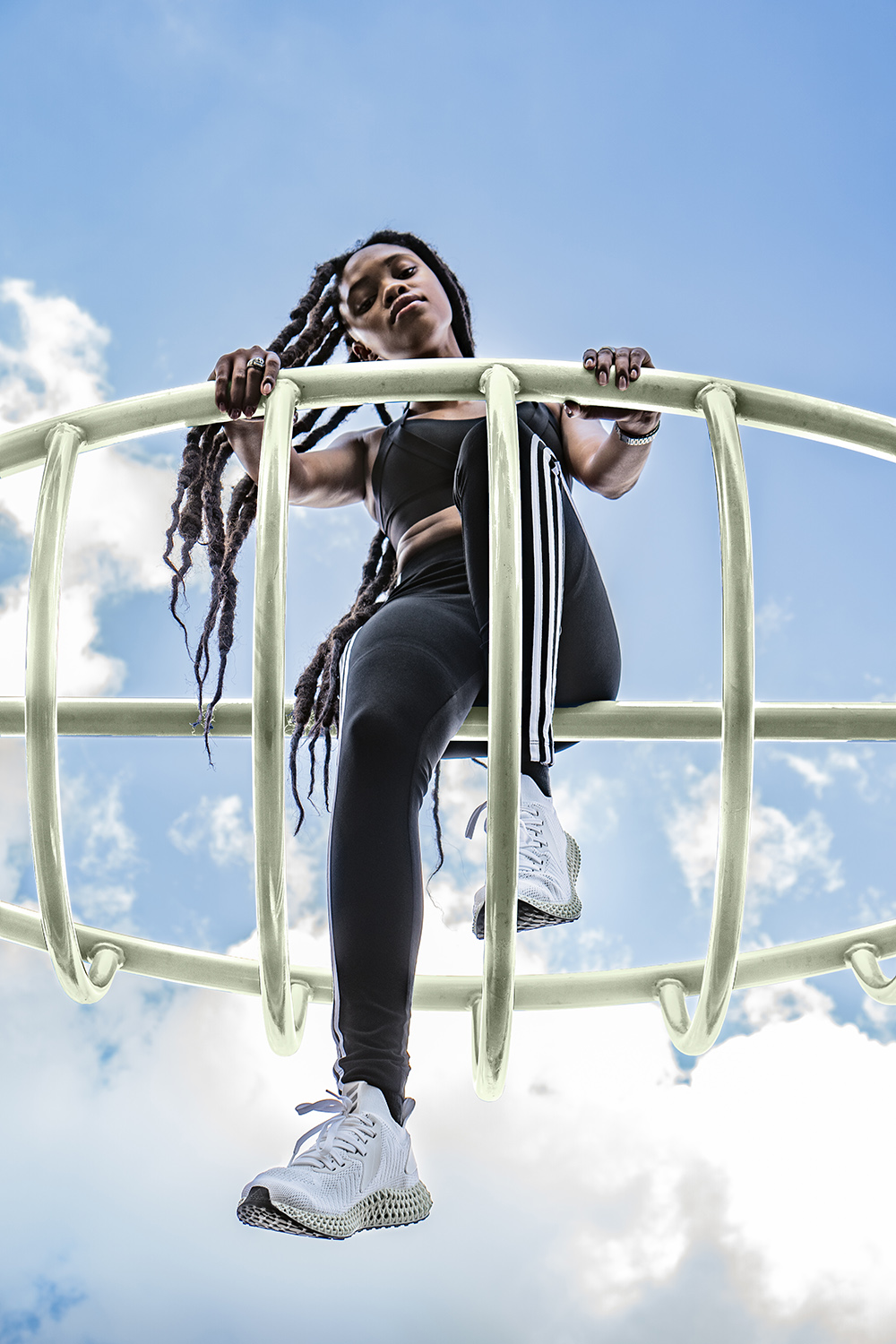 This editorial for the ALPHAEDGE 4 aimed to explore the idea of 3-dimensionality and the ways in which it can be rendered in 2-dimensional planes. It was also inspired by an interest in the very mechanisms of the 3D printing process and how 3D printers create using additive modelling; a revolutionary feat. The ALPHAEDGE 4D is a statement on how speculative design and world building and are no longer just elements of science fiction but have progressively become more imperative to the shape of our daily lives, including the shoes we choose to live them in.