After presenting us with Nwa-Mulamula – Alkebulan – 2 navy leather mirrored armchairs in 2019 and an Alkebulan clothing collection at the Berlin Fashion Week early this year – Rich Mnisi drops another breathtaking Alkebulan project; The Azania bags.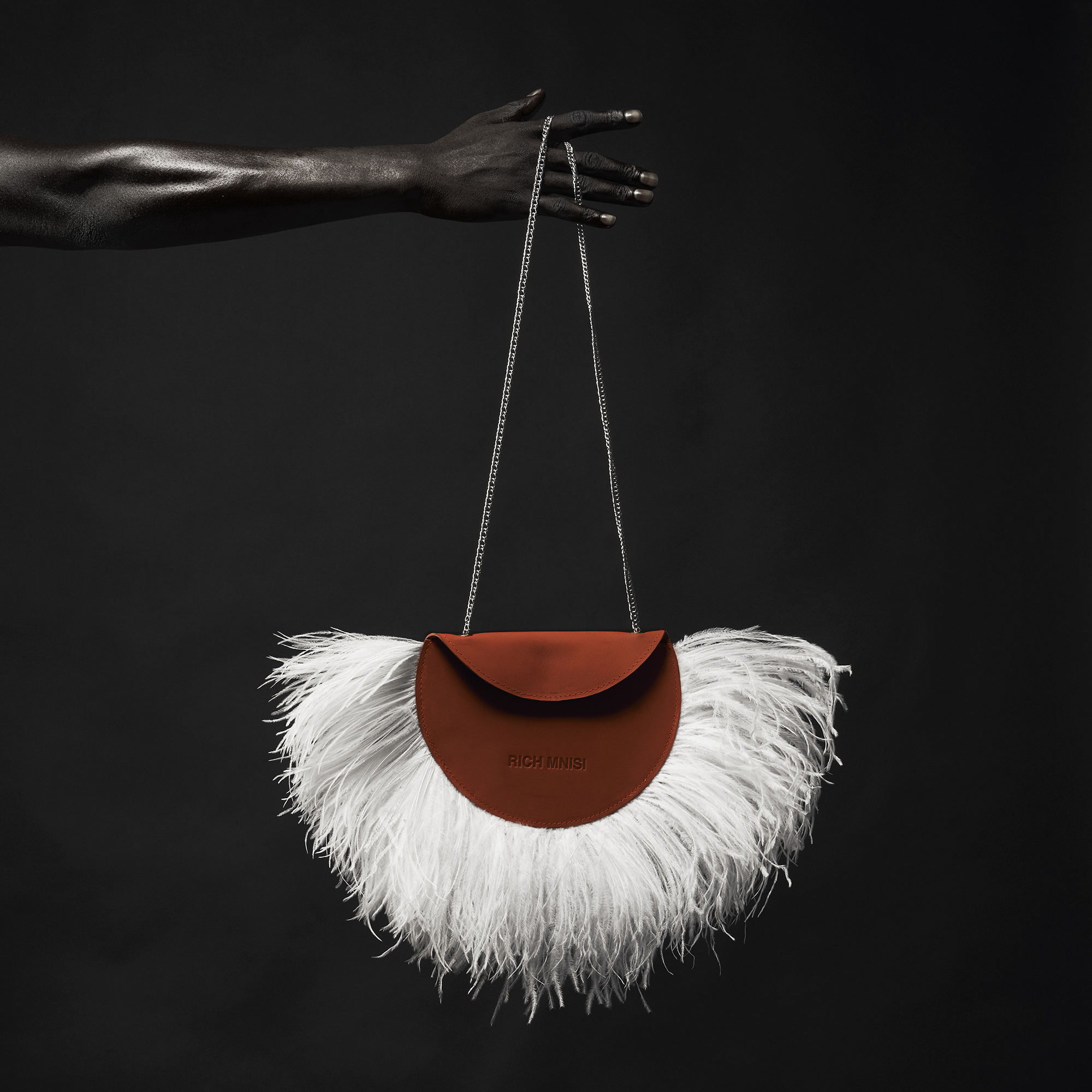 The bag collection comprises of three leather bags – a half-circle-shaped black leather clutch bag coupled with a leather hand strap, and a half-circle shaped burnt orange leather sling bag adorned with feathers with a black orange one just like it.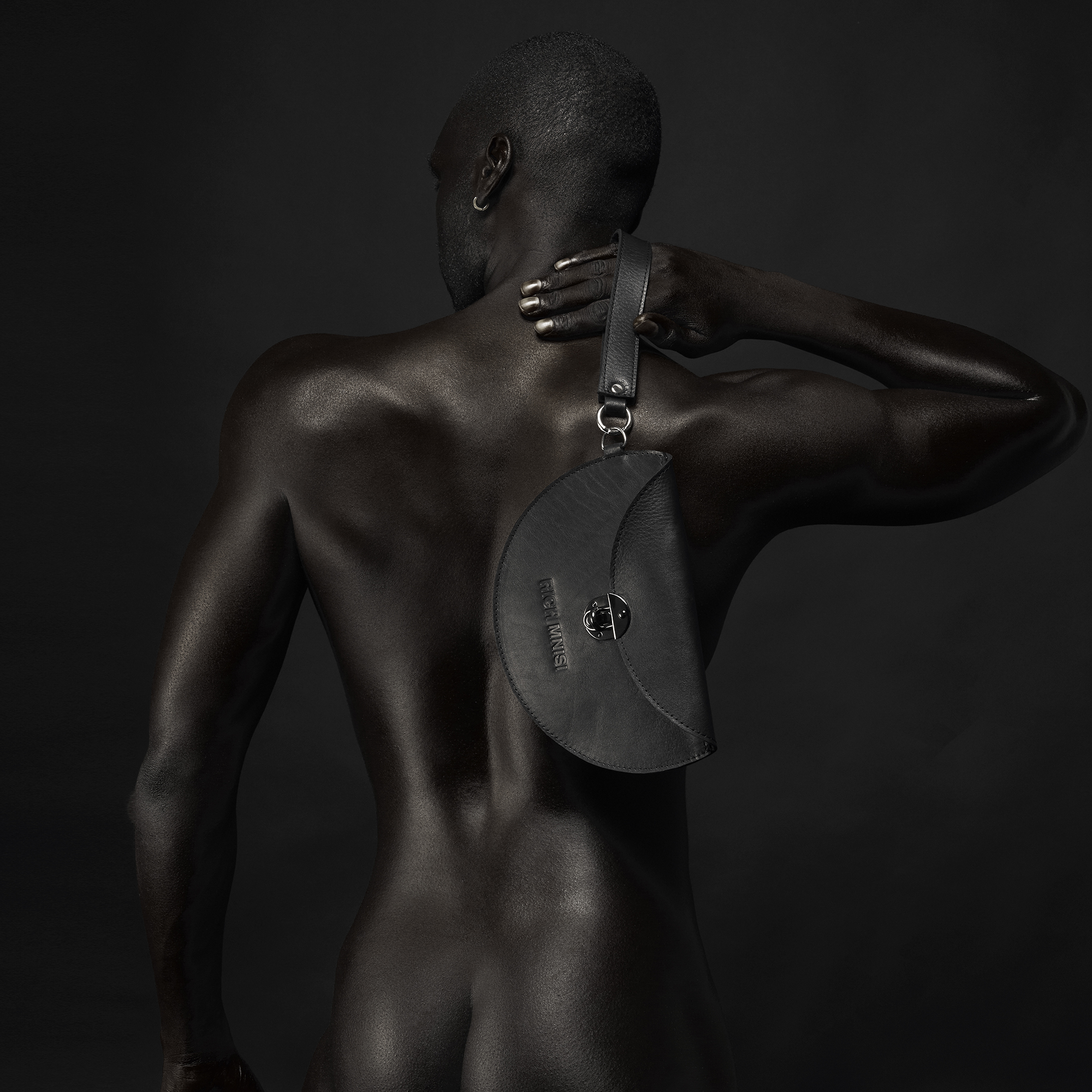 From Rich Mnisi's latest collection 'Alkebulan' – an old name for the African continent which translates to 'garden of eden' or 'mother of mankind'- the Azania bags like the clothing collection of the same name resemble Africa's rich heritage and beauty. Set against a black background and held by a human figure with pearly black skin the Azania bags exude elegance, regality, and pure luxury.