Lazi Mathebula, crafts hand embroidered sneaker-inspired rugs with his latest offering that considers the worlds and proclivities of both sneaker heads and art collectors alike; a meshing of two worlds offered to us in the tuft and stitch of his rugs. There is much to be celebrated with this range for people looking to freshen up their space with an unexpected decorative element that pays homage to the cultural and material productions of a long living subculture. Multidisciplinary artist, Lazi Mathebula (also known as Bombisa on Instagram), recently took to the platform to share a posts that showed a couple of his beautifully crafted hand embroidered sneaker-inspired rugs.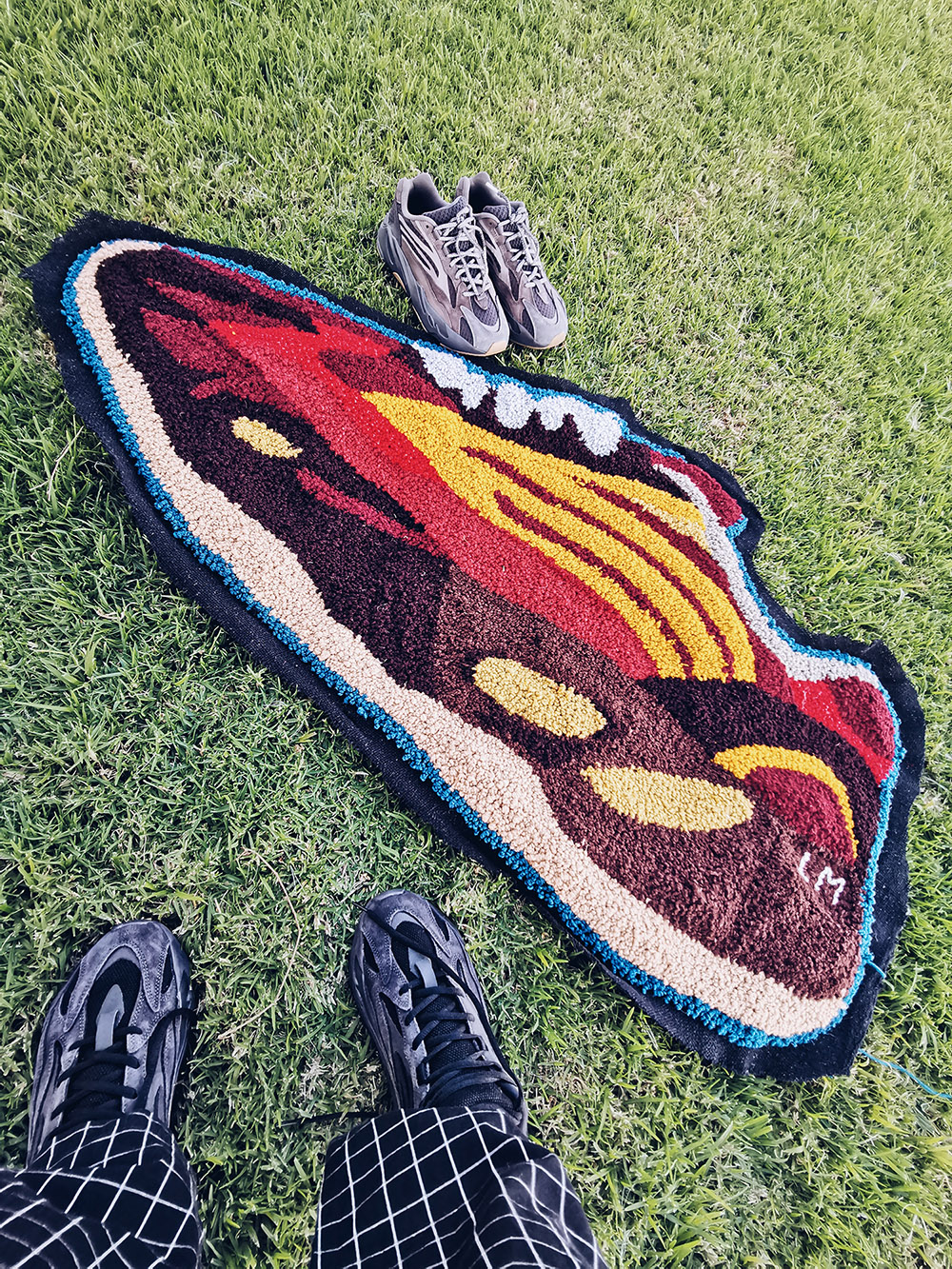 Sighting the first prototype some weeks ago, the Sacai Waffle Racer inspired rug is the first offering of decorative homeware from the artist. The hand embroidered floor covering comes in a 650x350x5mm dimension woven to detail. The first-of-its-kind "Varsity Blue/Varsity Red" Sacai X Nike LDV Waffle Trainer rug was the first item to hit the 'floors' for consumer purchase. The colourful and texture rich, two-dimensional floor covering is about 5mm in thickness thus offering a soft and comfortable feel. The design hybrid fleshes itself out by modelling two vintage Nike running shoes on top of each other, the LDV and the Waffle Racer a collaboration by the Japanese high-fashion label and Nike. Lazi looked to expand the range and further produced a second colour-way of the Sacai X Nike LDV Waffle in pine green and the Air Jordan 1 Retro High, in its OG black and red Chicago colour-way amongst what would be other articulations of the rug range. The most recent addition is a nod to the remodelled chunky Yeezy 700 V2 "Dad shoe". The Yeezy floor covering is a whopping 1500mmx700mm and is dressed in a rich mustard-yellow seamless wave-shaped with three stripes branding the midsection of the sneaker, a deep red colour-way on the upper section of it and with mixtures of mud brown gum sole bottoms. Bombisa's rugs are all marked with the designer and artists' initials, these being "LM", which appears on the back of the gum sole bottom; a branding signature of sorts.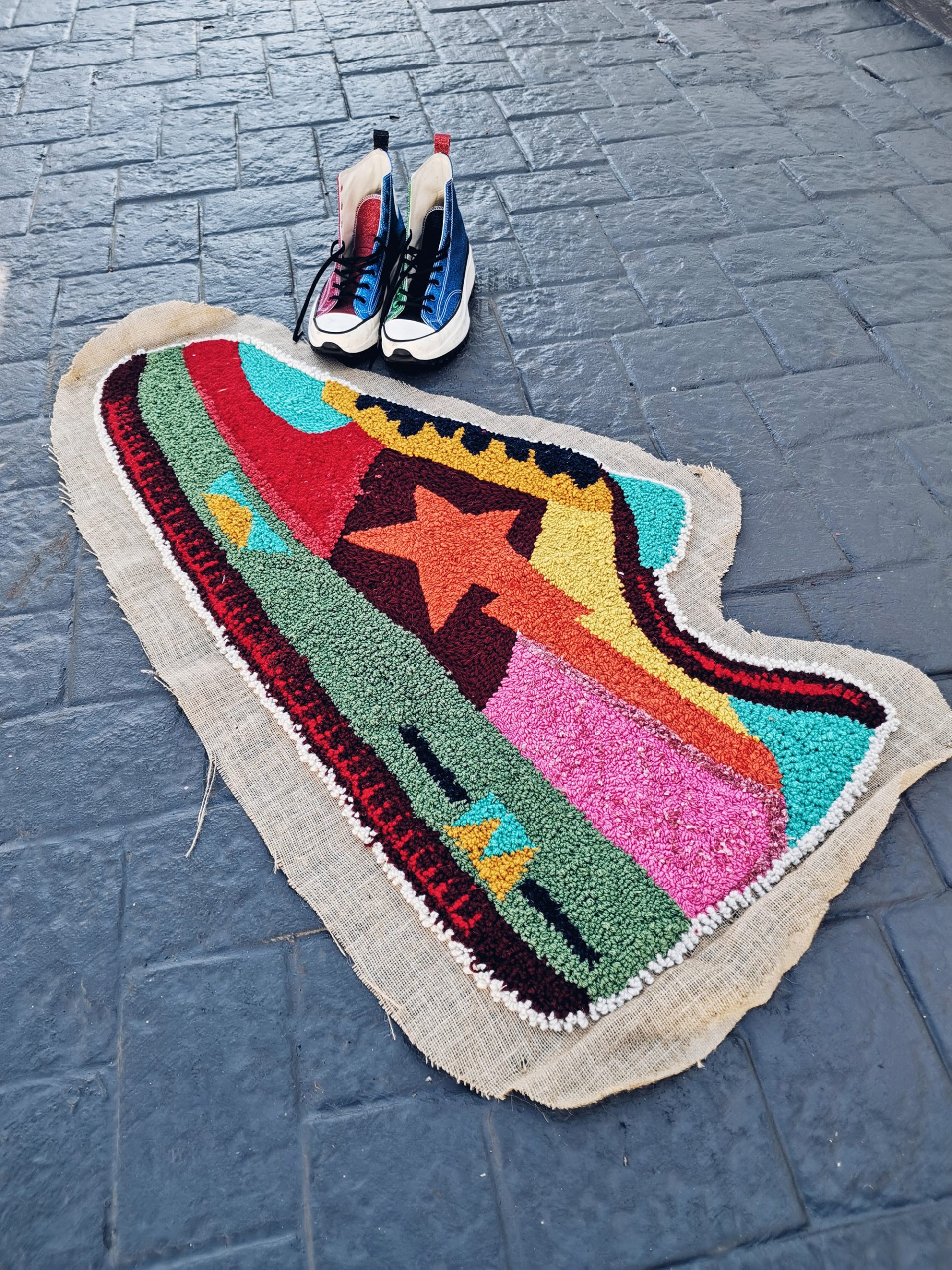 Taking into serious considering both tone and proportion, these artworks come homeware, present a new medium through which the artist can explore his love for sneakers and art concurrently. Displaying a deep affinity to sneakers, it only makes sense that Lazi Mathebula chose to model yet another project on kicks. For both art and sneaker collectors alike – this latest body of work is a dream come true and a perfect synthesis that presents the best of both worlds; stitched together in lush and cosy beautiful threads.