This is a celebration of the casting arena in all of its intimate awkwardness, secrecy and flashes of flamboyance, where we delight in the unruliness of human beings. Good casting direction is presenting the unexpected and making it work.
A lot of the magic of our trade is conjured by happy accidents, surprises and mischief. The imperfections, the intimate off-screen moments before and between a session, the mistakes and blemishes – these are the things that enliven our work.
The modelling industry and its histories are fraught with toxicity, exploitation and structures that perpetuate hierarchies of access. For an industry so rooted in the aesthetics of humanness/corporeality, it is also one that has remained bafflingly — almost stubbornly — removed from the realities of invidious and collective lived human experience for a long time. That is until fairly recently, where in the past few years we have seen a rise in agencies and individuals seeking to transform the industry and its structures. With Runways, global campaigns and editorial spreads no longer just being privileged spaces for Lilly-white, cishet, über thin, blue-eyed and blonde-haired models. A new normal has painstakingly and slowly been ushered in over the years by those championing this fight, and now the presence of Black, transgender, differently-abled and fat people as part of this world and its industries is no longer a fact of "few and far between". Disco Creatives, a production, casting and representation studio based in Cape Town-born out of an impulse to carve out space for sincere representation, is located in this space of something new and a push towards progressive change where South Africa's creative industry is concerned — as Candice Hatting expresses, "We decided that authentic representation was missing in the creative space and wanted to fill that gap. So, through the line production and representation was birthed into Disco Creatives." Disco's all femme team is comprised of Candice Hatting (Executive Producer), Refiloe Gava (Photography agent/Creative Producer), Holli Bennett (Casting Director/Agent) and Chichi Paton who is the Hair, Makeup and Styling Agent. With divisions focused on the representation of Creative Directors, Photographers, Development, Stylists, Hair & Makeup, Cinematography, Production and Casting — Disco Creatives' portfolio of represented individuals is an offering of diverse creativity within itself. From Yonela Makoba to Italy born Alessandro Iovino, Akim Jardine, Teri Tomsett and Christina Fragkou the scope of talent is bountiful. However, being Black, femme and queer and weary of the ways of the world, I tend to meet all things claiming "progress and equal access" with what I believe to be a healthy dose of scrutinising suspicion. So with that all said, Candice and I meet in e-conversation from afar to talk about the beginning, present and future of Disco Creatives in the interview that follows.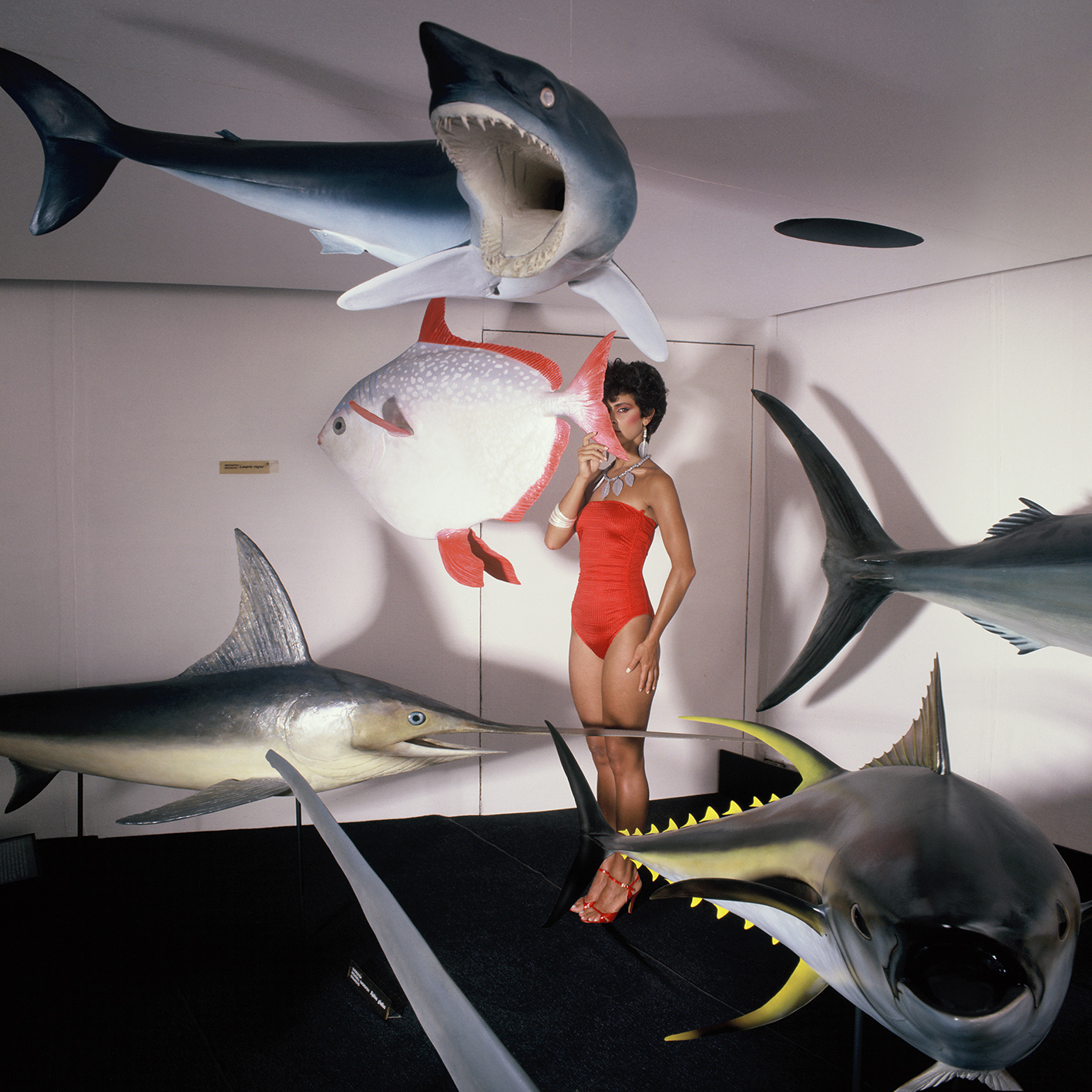 photograph by Jac De Villiers
… 
So Candice, as the owner/founder of Disco Creatives it feels fitting to start this conversation with you. I found myself really drawn to [how] Disco Creatives' work and ethos is languaged as "this is a celebration of the casting arena in all of its intimate awkwardness, secrecy and flashes of flamboyance, where we delight in the unruliness of human beings". What impulse, need or desire led you to found Disco Creatives — and can you please unpack the scope of the work you engage with a bit and how the studio is structured? 
Candice Hatting: Thanks Lindi, 12 years ago we started the agency 'My friend Ned'. It was the seed of success that over the years has tested that standing in the truth of what you really feel is missing in the world, can create meaningful change. By sticking to your guns and not selling out to media trends or demands, you can achieve magnificent things. In this case, it's been about the way people feel about themselves. A lifelong mission of ours is to push for the next generation to feel good enough, visible and validated. Disco was born out of this yearning to do the same thing for creatives as we did for the modelling and talent arena. To shine a spotlight on those unseen, and to see [things] with new eyes and thus inspire creative growth in the South African media space. I think it's also [sustained by a desire] to keep challenging our narratives and encouraging creatives to keep breaking rules and finding new answers to life's big questions. Show us something real. Something honest, something that makes you feel connected and inspired. 
Casting Direction for Talent was initially how Disco started and then it grew to include production and creatives offering, which is where we are now. Disco's structure is like this: organic and collaborative. We represent an array of creatives: Photographers, Multidisciplinary Artists, Stylists, Hair & Make-up Artists, Cinematographers, Creative Directors, and Illustrators. We have a full-service production company and casting studio director alongside all the above. Our production wing is set up to service ad agencies on brand rollouts and [can] work on smaller productions with tighter teams across all formats. I think what differentiates us from other platforms/agencies is that we really do delight in the power of creative collaboration. When you stop chasing targets, and rather make the process more empathy driven and less egocentric, via our more organic structures, not only do we feel a greater sense of purpose but we enjoy the process of working more. Being supported and respected is a major part of how we engage and I guess that is felt and seen by those who work with us. We all have a very big love for art, purpose, and meaning. Why else are we here? Those are the fundamental existential questions we all ask ourselves daily. We need to make our hours on this earth count. Because when it all ends. Did it matter? And what did you do in your corner of life to help make it better than it was before?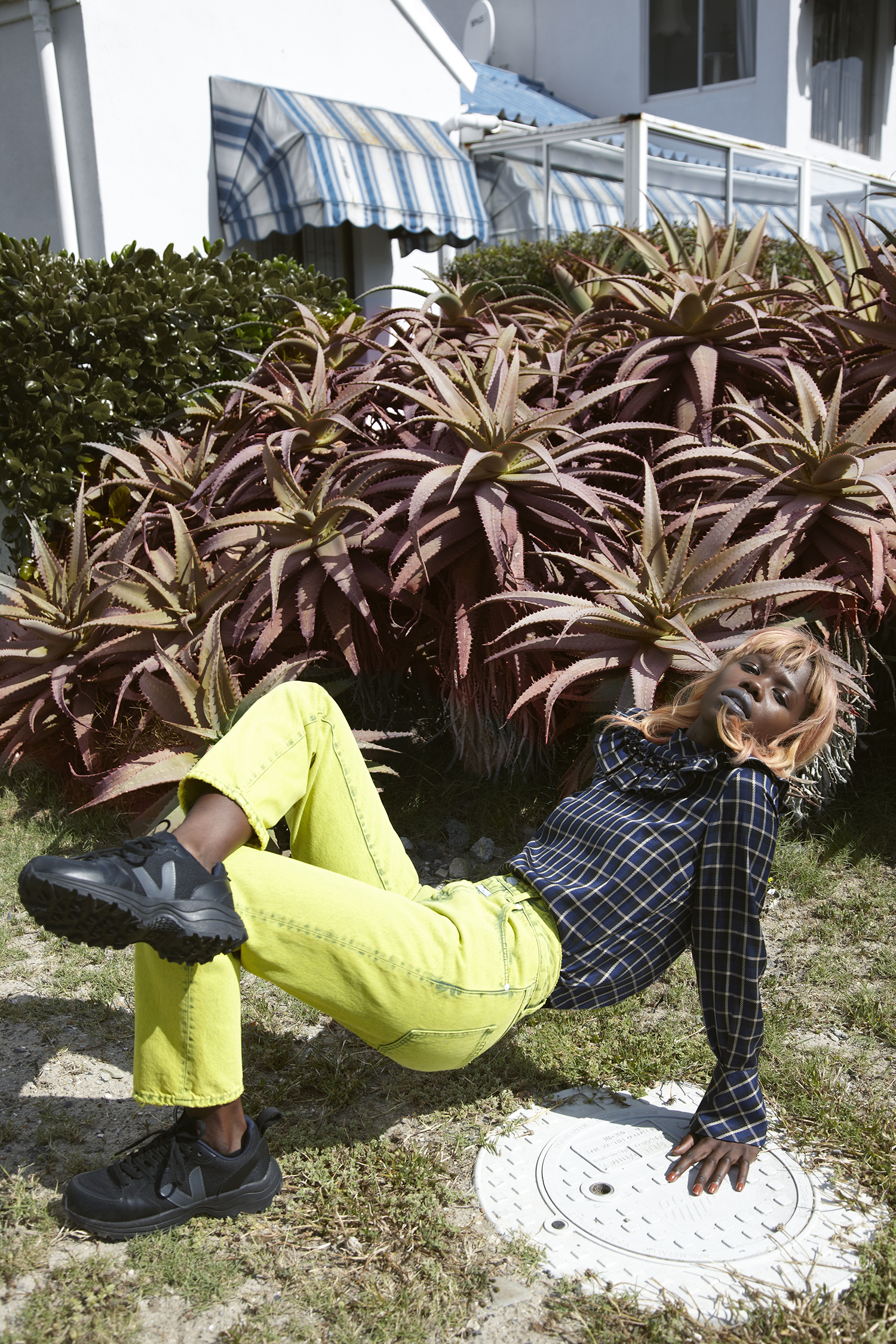 work by Ulrica Knutsdotter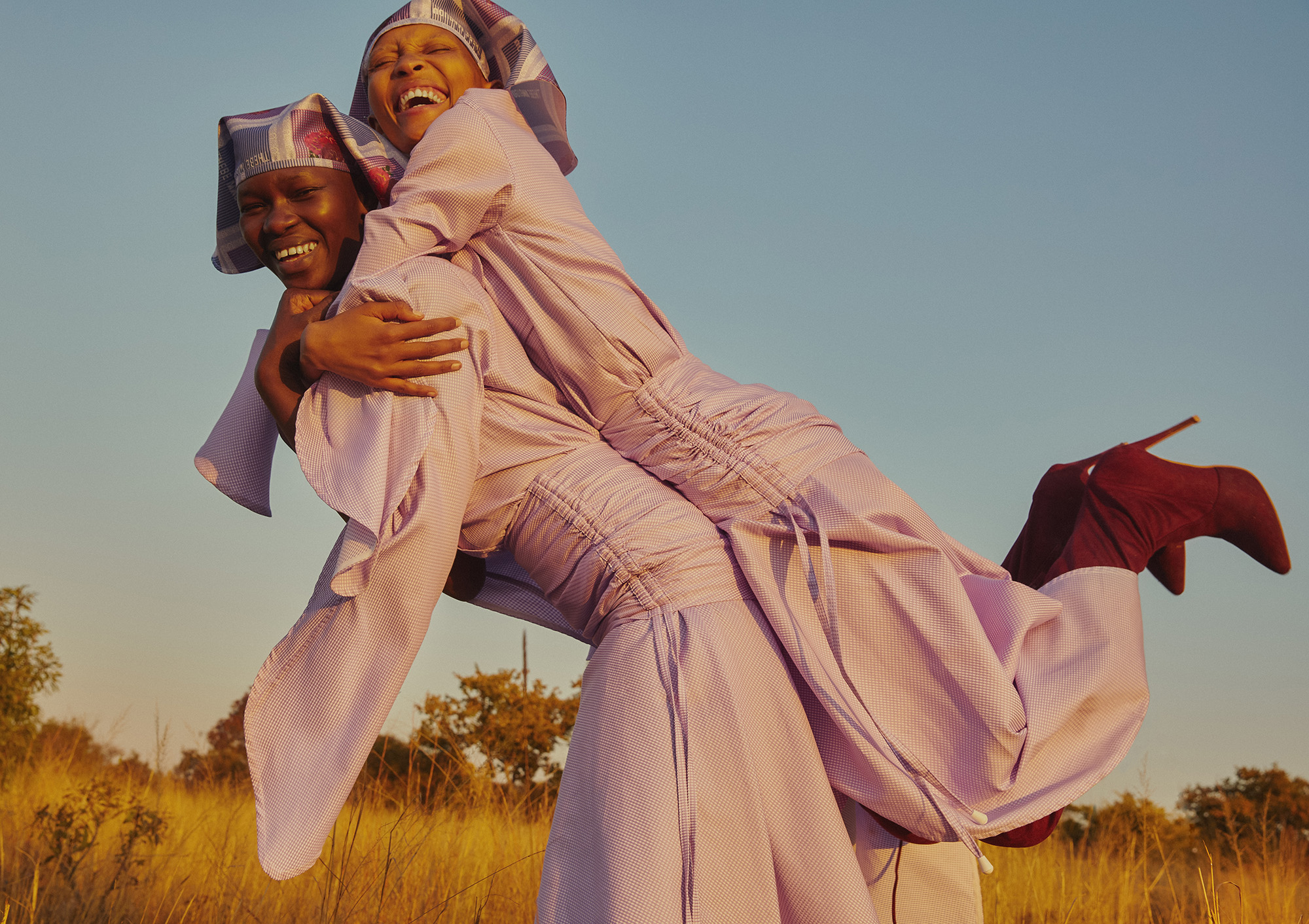 work by Chrisa De Bruyn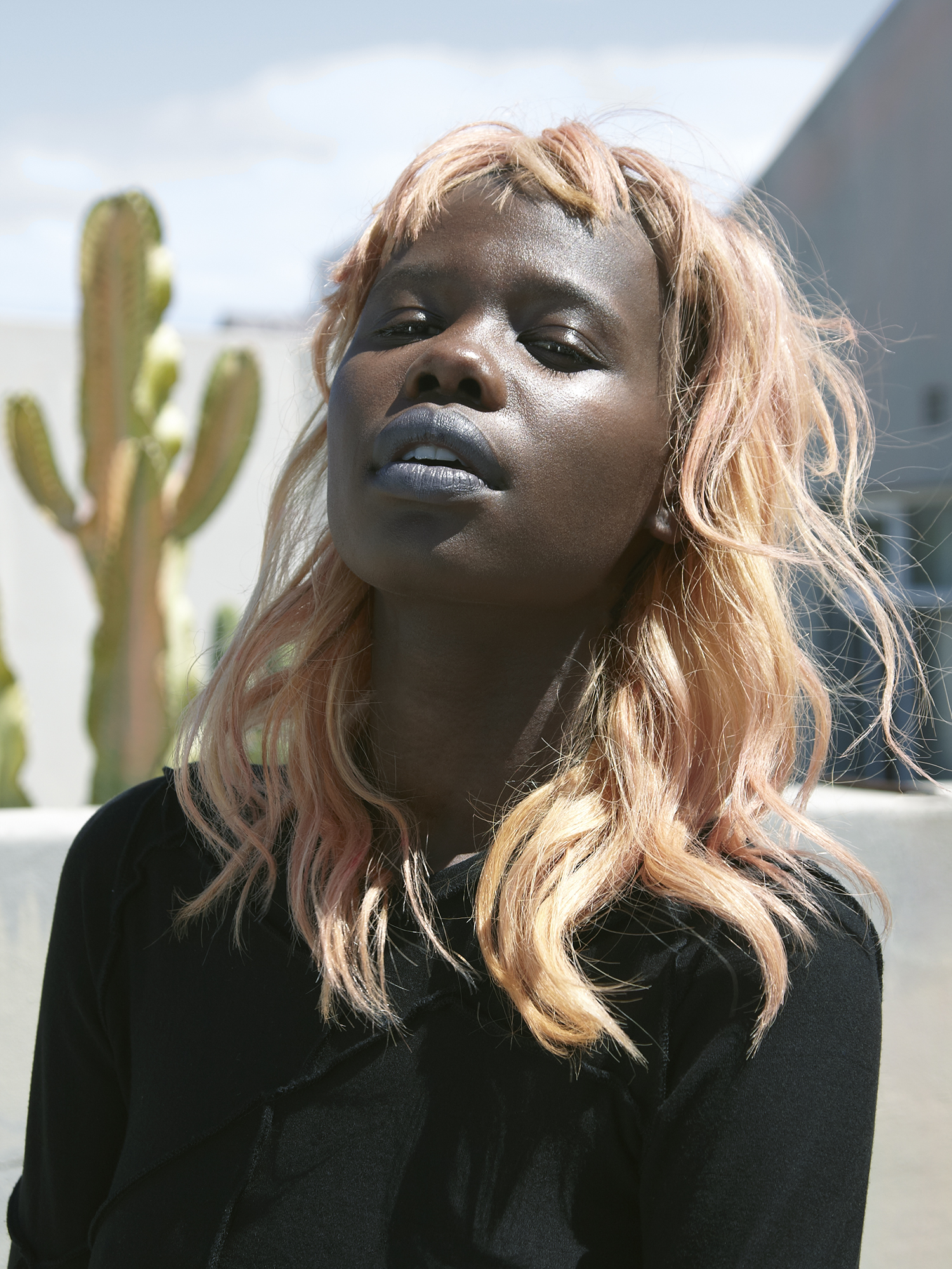 work by Ulrica Knutsdotter
Forgive my scepticism, however, I often meet institutions agencies, firms etc. — especially those operating within Cape Town in our country, or the Cape Colony as I refer to it — with a dose of scrutinising suspicion when they position themselves as "progressive" or seeking to change the structures of our creative industries, still very much entangled with our country's legacies of inequality. How is a politics of justice, equal access and progressive change integrated into Disco Creative's identity and operational culture?
Candice Hatting: Thanks for this question, you are right to be sceptical. I feel the same way you do even though, as a white woman, I don't have the positionality to fully understand the frustrations experienced by marginalised artists existing and creating in an environment that leaves a lot to be desired. Our ethos has always been to fight for change in the spaces we operate in. I guess you could read some of the articles about us from years ago and how long we've fought for inclusivity and visibility. We did this to literally address comfort levels internally and it made a ripple effect across the globe. I think this educated a lot of people on how important it is to listen and respond. Flipping the script on the modelling industry has been a huge part of our journey — and that is only the tip of the iceberg. In terms of representation, it has been our goal from the outset to ensure that talent is fairly showcased. The truth is though, there aren't enough Black people & POC creatives signed to agencies, ours included. We're not where we want to be yet and it's something we're actively seeking to rectify. It's a long game, and it has to be authentic. (I'd like to take the opportunity to shout out the DIRECTORY who are doing a great job of publishing a central database of Black people & POC creatives working in film and stills in Cape Town — and more recently Joburg). As you say, working within the Cape Colony, we feel the challenges of this ongoing daily history. It's an environment steeped in inequality and there are very real financial barriers to entry to a creative career. I speak further about this later in a project we're working on to address this further down. More can certainly be done at a development phase to get creatives the commercial experience and portfolio opportunities they need, to get them to a point that they're ready to be signed.
As we say below, when we meet greener talent we really believe in, we match them with a more experienced talent on our books to mentor them. Representation across our boards is important, but what's also important to us is that previously disadvantaged and currently marginalised talent — and all of our creatives — feel valued, supported and advocated for. If I have to give evidence of internal structures I could mention that out of 22 employees, 15 are Black people and POC, out of 5 Heads of Dept, 4 are Black people and POC and only 1 of these 22 employees is a man. I think the power of all of these voices inspire our company's culture to be innately inclusive and naturally makes the network richly diverse. We are surrounded by incredible thinkers, changers, leaders, creators, opinion debaters and cultural junkies in our network of permanent staff and beyond. I am privileged to be accompanied by this team, who I am proud to call my family. Having said all that, I've always been of the mindset that if you spend too much time telling people about who you are, you aren't spending enough time doing the things you say. In short: be awake to the wrongs of our world and fix what you can. Thanks for challenging us. We hope you'll check back in when we're further along. I feel like we are climbing a mighty mountain and we are only at the beginning of this journey. We are only one year in, considering COVID closure. We still have so much to achieve and learn, but I think the point here is that we have started, and have the hearts and guts to achieve the things we have set out to challenge.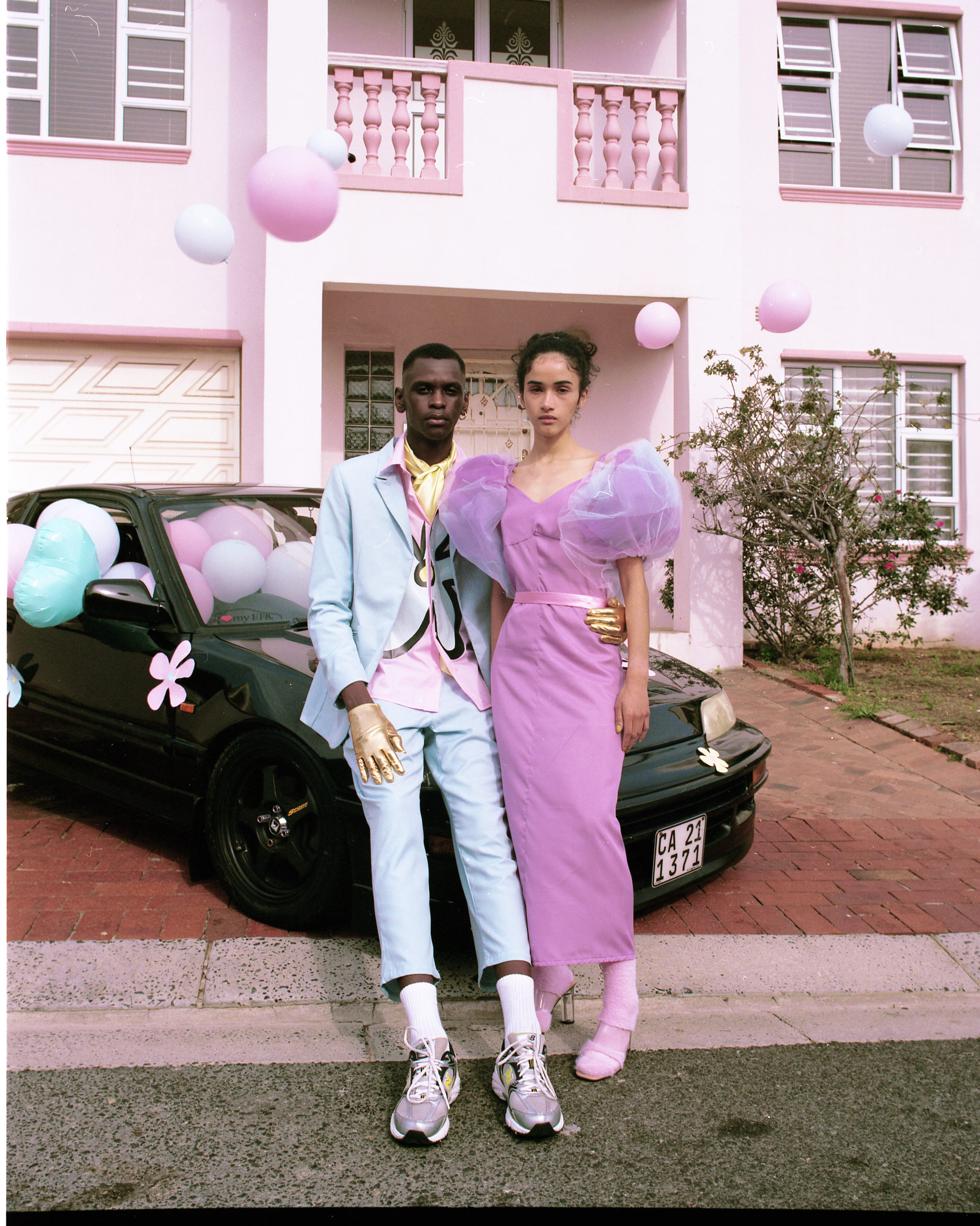 styled by Mikhaila Petersen for Oath Magazine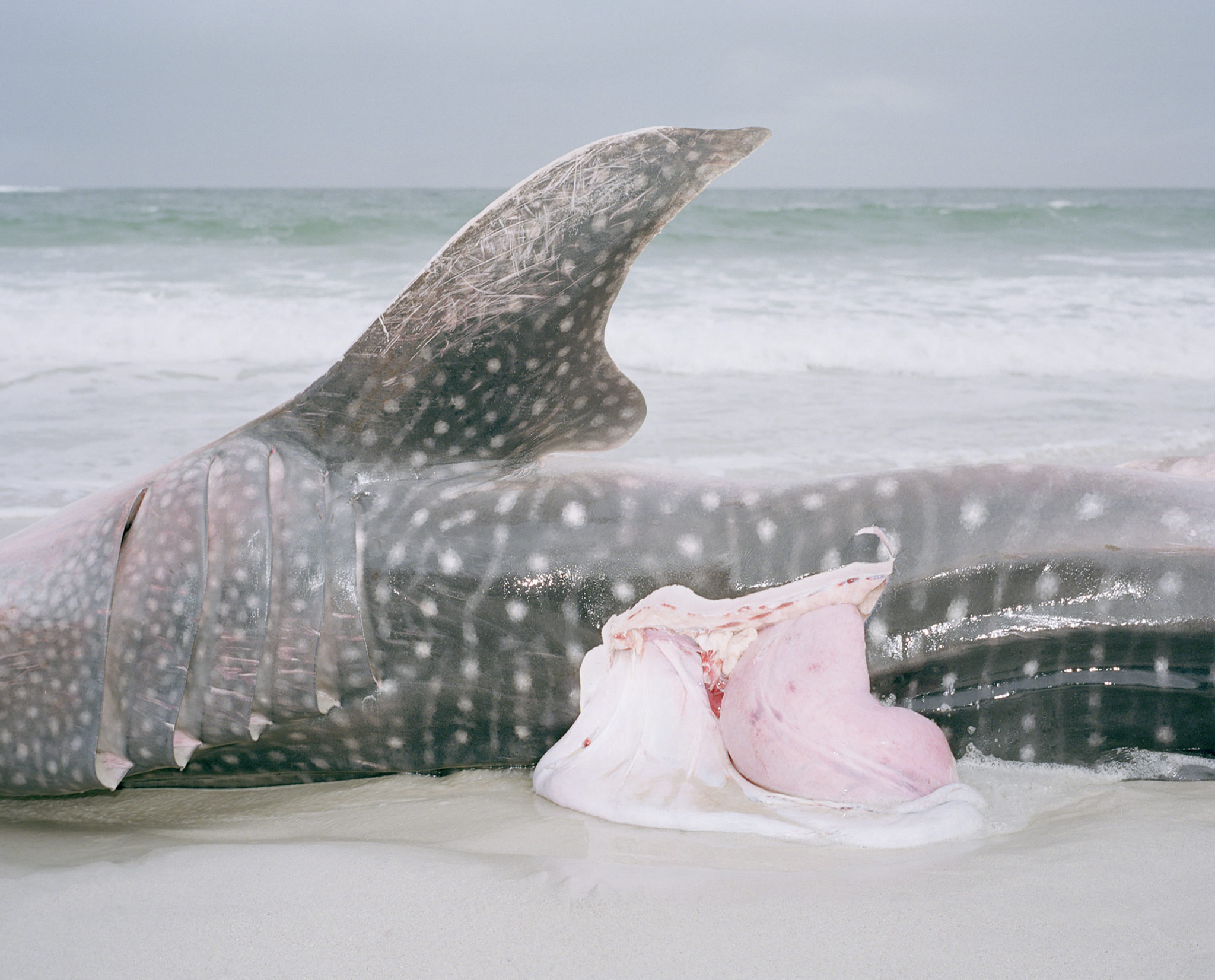 photograph by Kent Andreasen
styled by Peter Georgiades
When it comes to selecting the talent and individuals you represent, what is it you look for?  
Candice Hatting: We are more interested in who the people are than the facade that they present. Often the commercial work they show us isn't the work that gets them in. It's usually their personal work that is far more original and interesting, and this is the kind of work we'd like to see more brands and agencies engaging in this same approach.  
If someone is interested in joining Disco Creatives, how do they go about this?
Candice Hatting: We always suggest artists put together their portfolios diversely. Categorise personal work, commercial work, documentary, film or whatever your categories are. Then they can contact hello@discocreatives.co.za and we'll supply feedback. Often if someone isn't quite ready, we'll ask them to come back and show us their growth after a few months of working on the feedback we've given or if we see huge potential, we'll match them with one of our more skilled artists to shadow/assist. This helps to build tomorrow's greats. 
What have been some of the most inspiring, interesting or challenging campaigns Disco Creatives has worked on?  
Candice Hatting: We are busy working on a film about one of our models at 'My friend Ned', who against all odds made it onto the international fashion-week stage. The film hopes to achieve awareness around how hard it is for our local less privileged models to afford to travel overseas and make their way out of the sea of debt that these very rare and important experiences can potentially incur. We want to inspire a fund to assist this type of work that will allow for more models [who are] in this position of financial difficulty to have a seat at that international fashion table. Getting funds to do this film is really hard. [However], I know it's a mission we are well ready to journey hard on. 
What dreams and desires do you have for Disco Creatives as it grows?
Candice Hatting: If we can shift advertising campaigns into a more honest and authentic space through inclusive representation and making work with really sincere artists, I think we'll be winning. We need to grow into a more empathy-driven world and unlearn the way advertising has been previously communicated. Specifically around stereotyping. I hope that through trust gained we can be a reliable space to find unique talent that is unquestionably progressive & rooted in change. Your question of equal access is of great importance to us and something we are highly conscious of.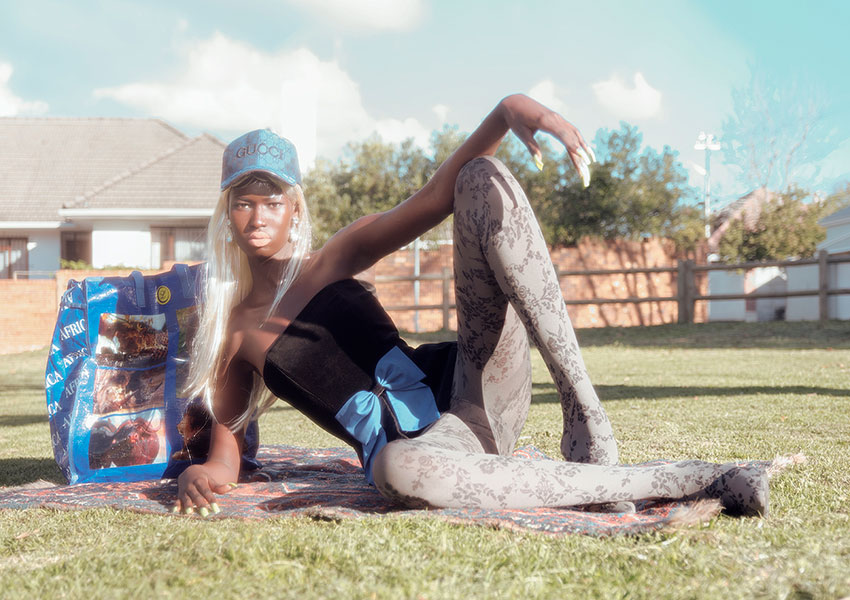 styled by Peter Georgiades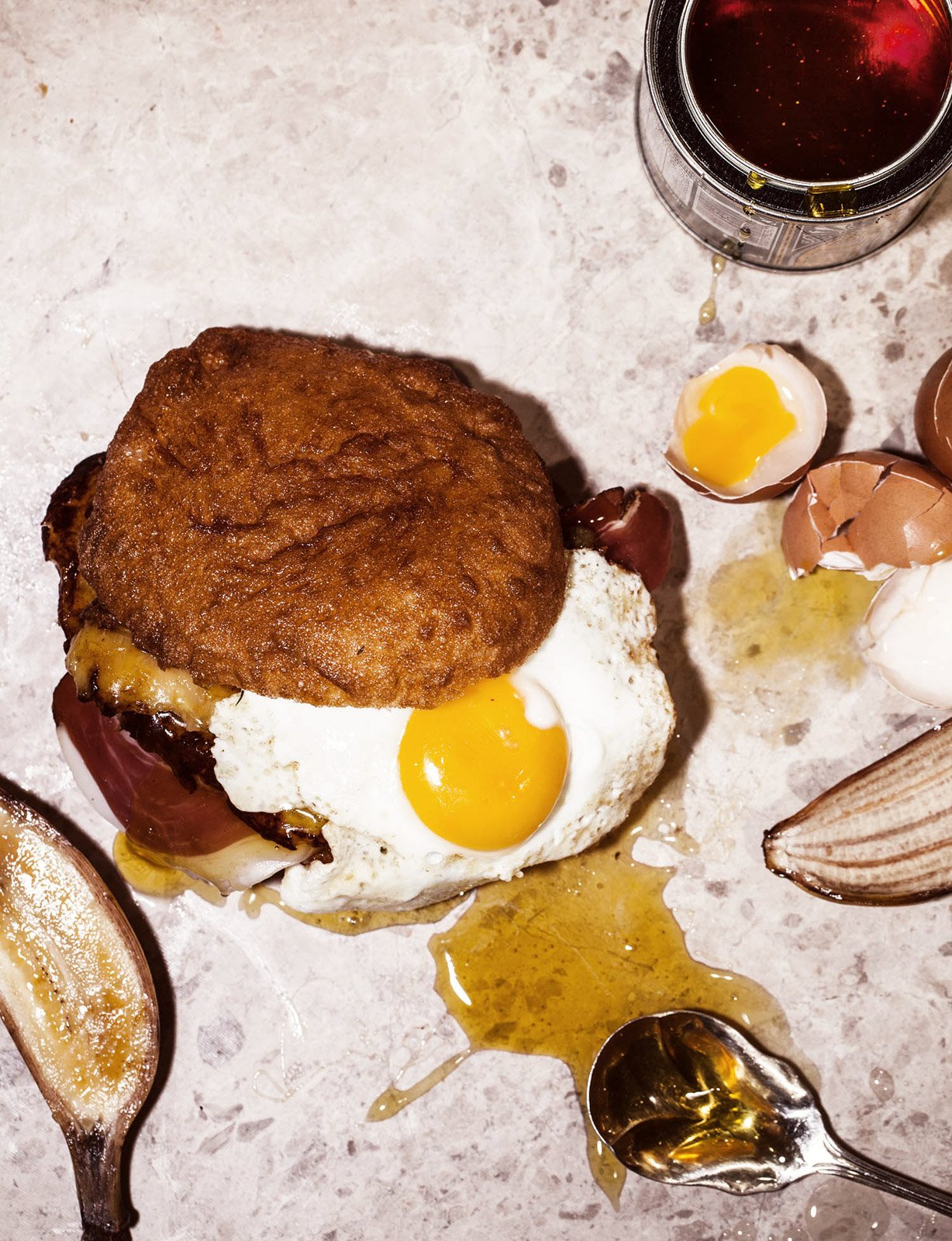 work by Ilana Swanepoel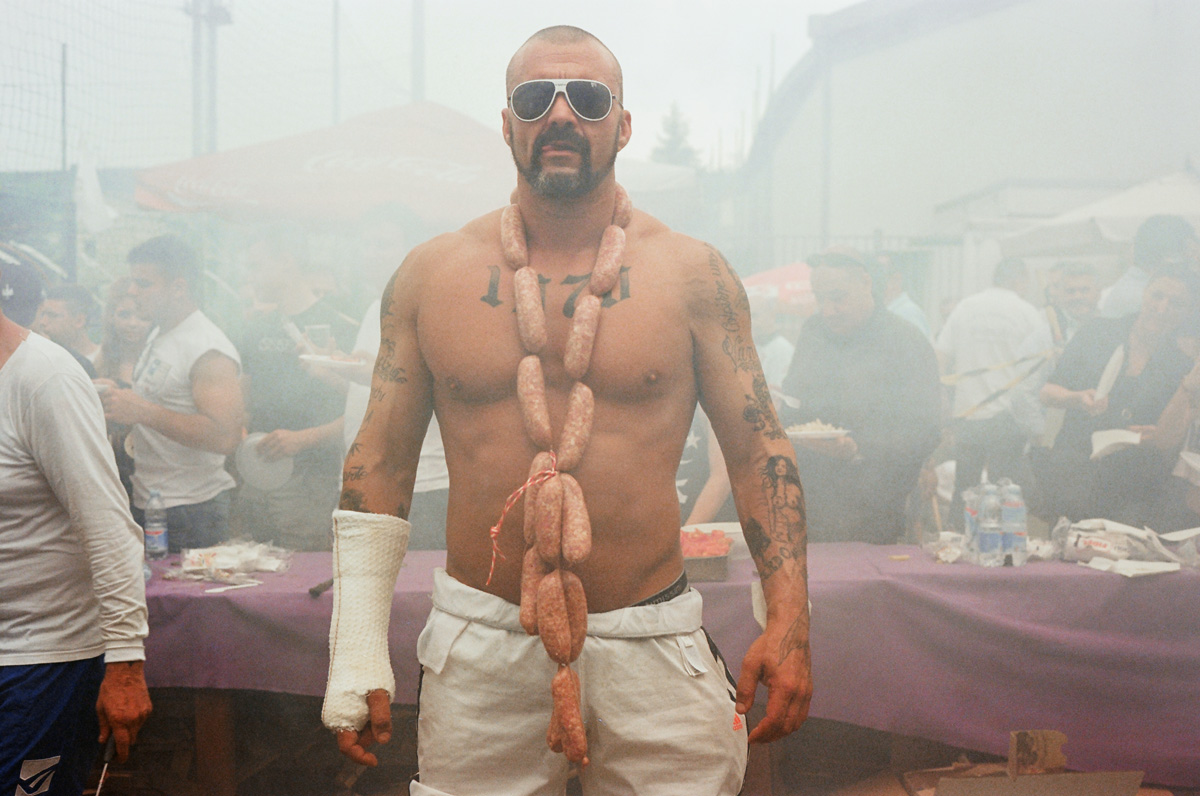 photograph by Alessandro Iovino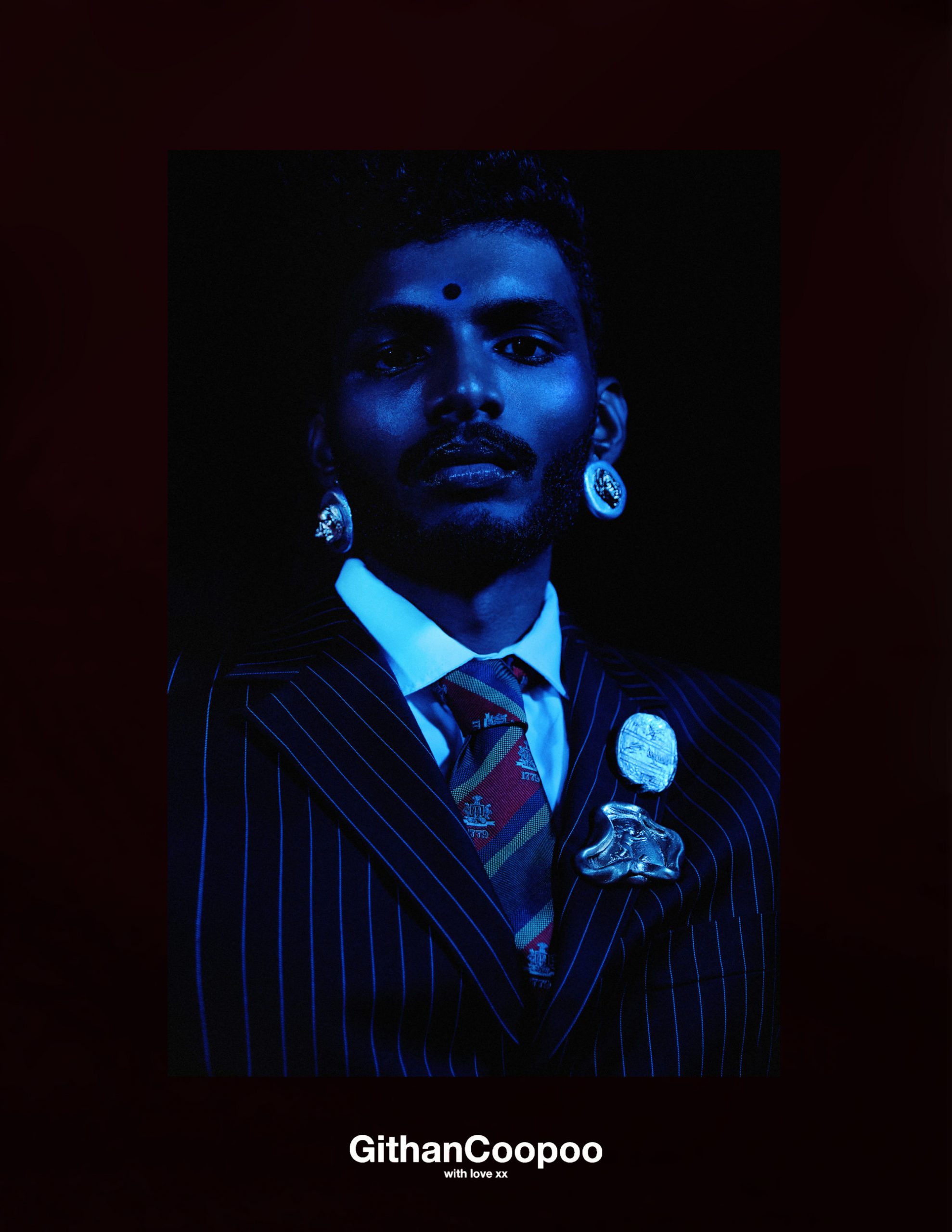 styled by Peter Georgiades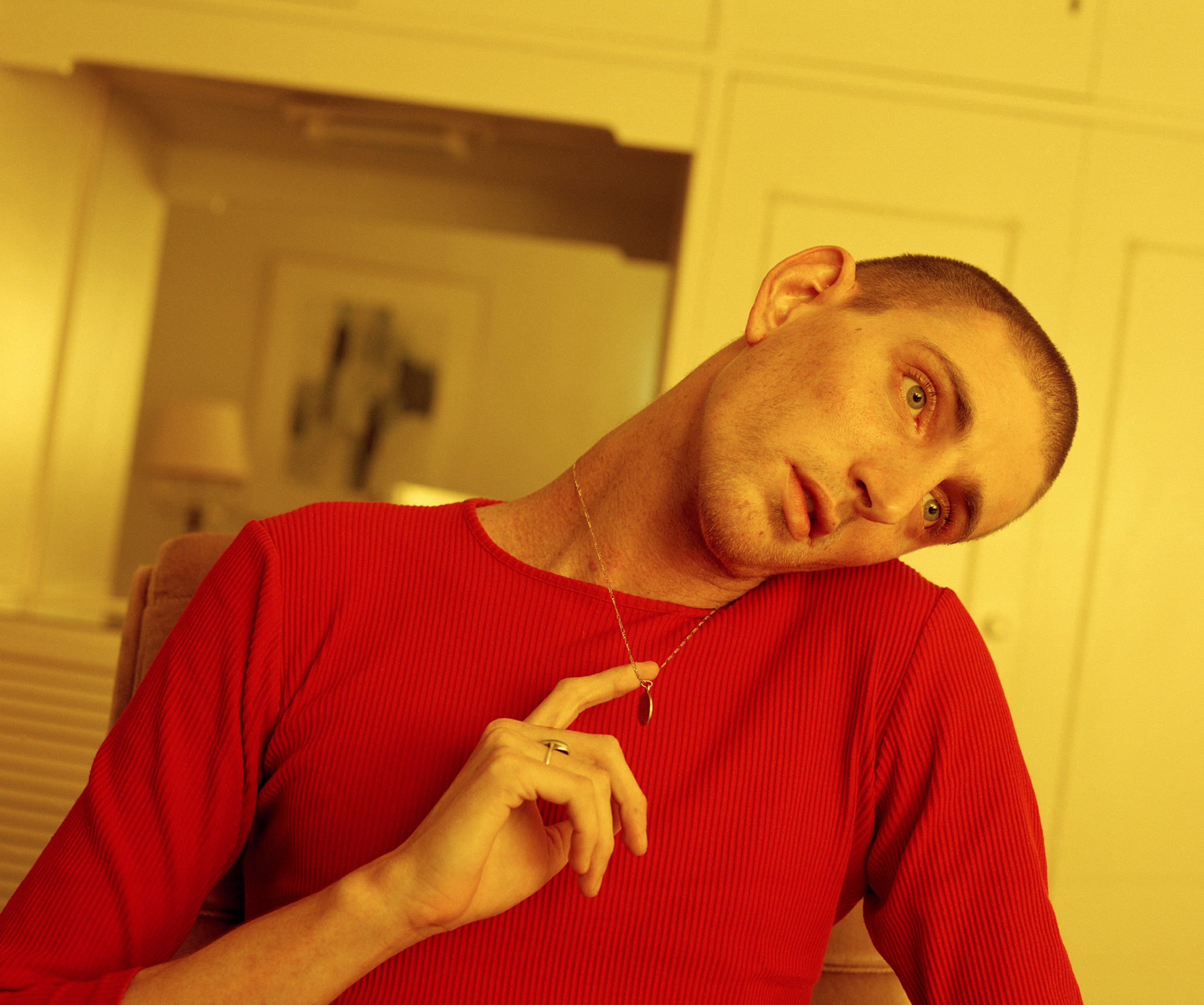 photograph by Kent Andreasen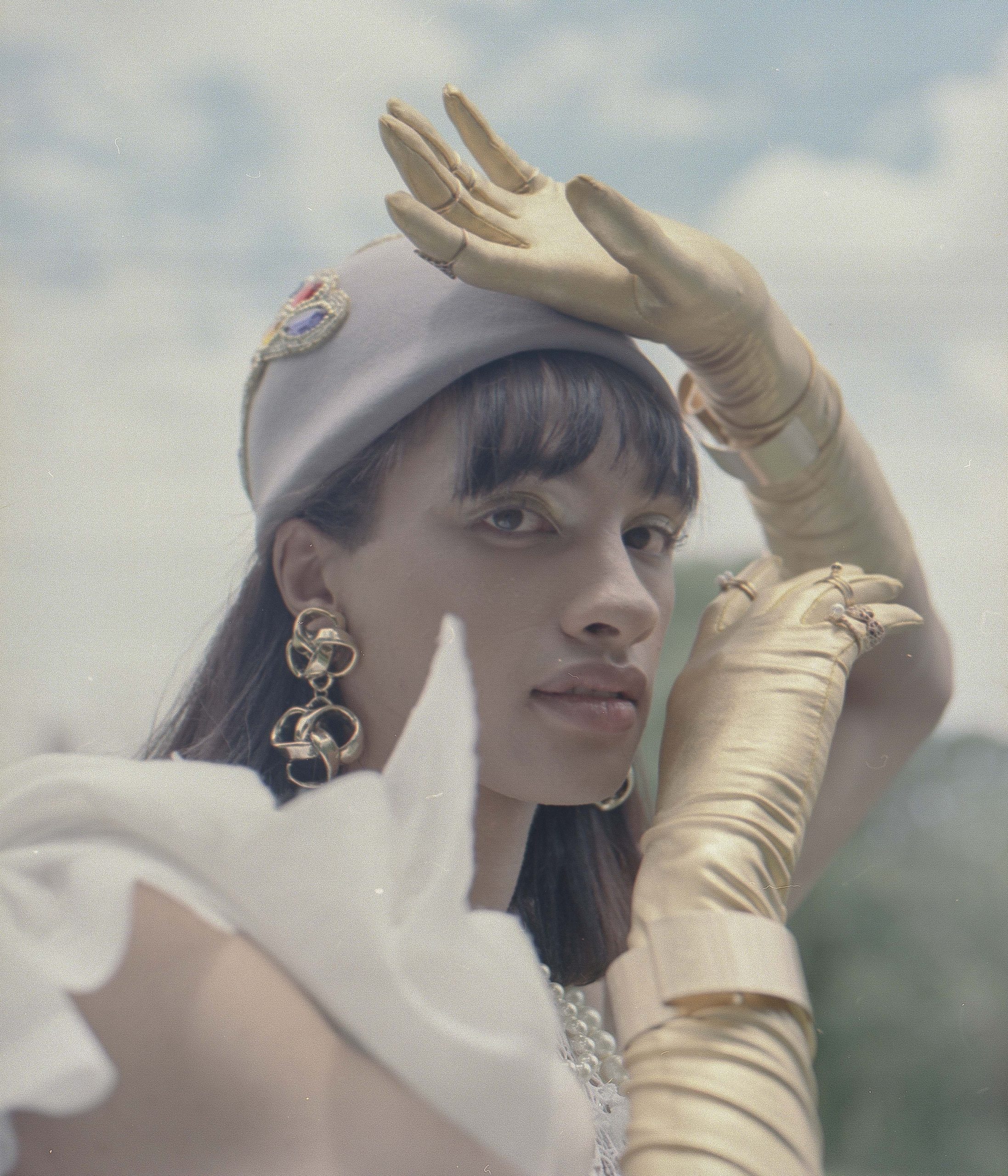 photograph by Anthony Bila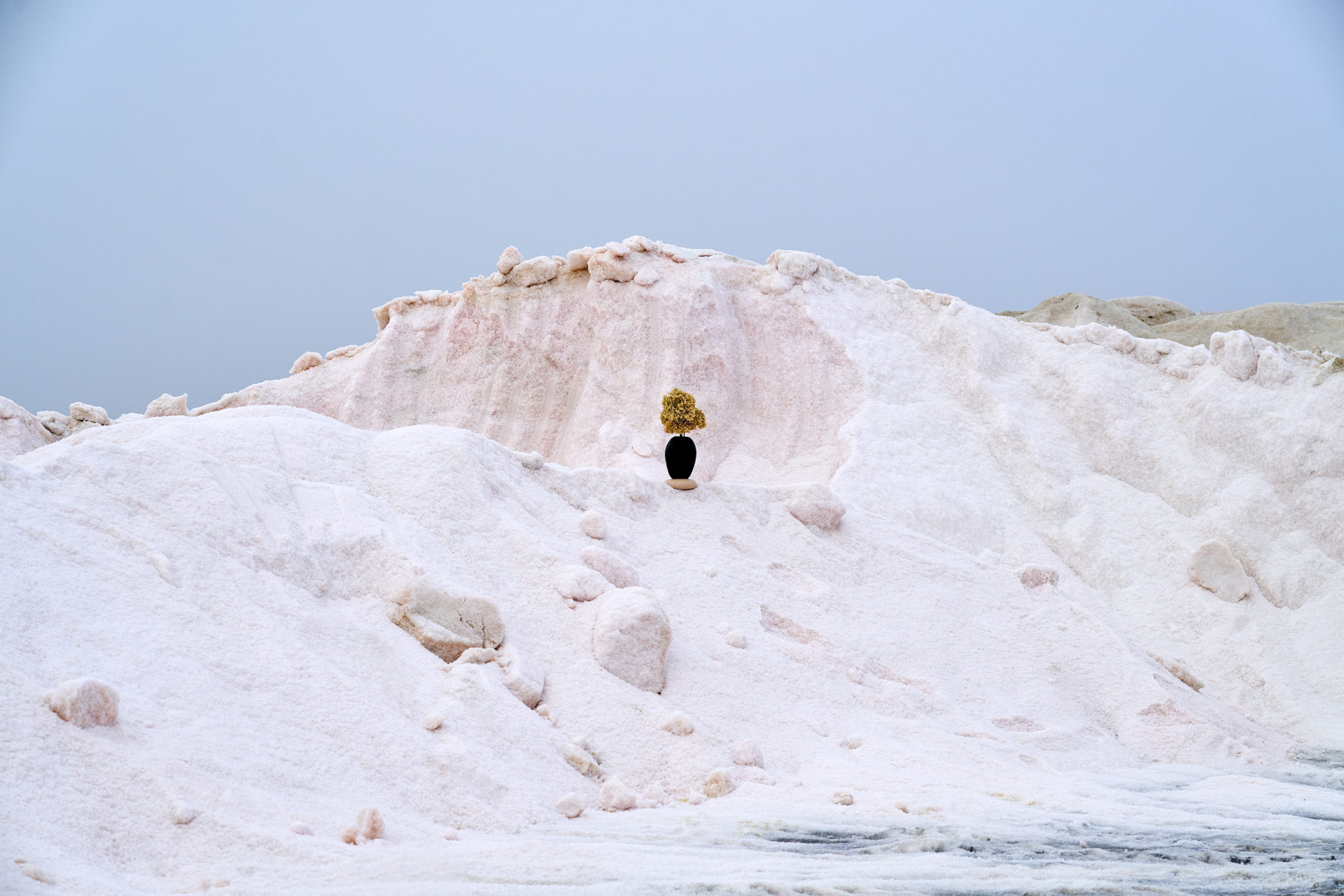 photograph by Anke Loots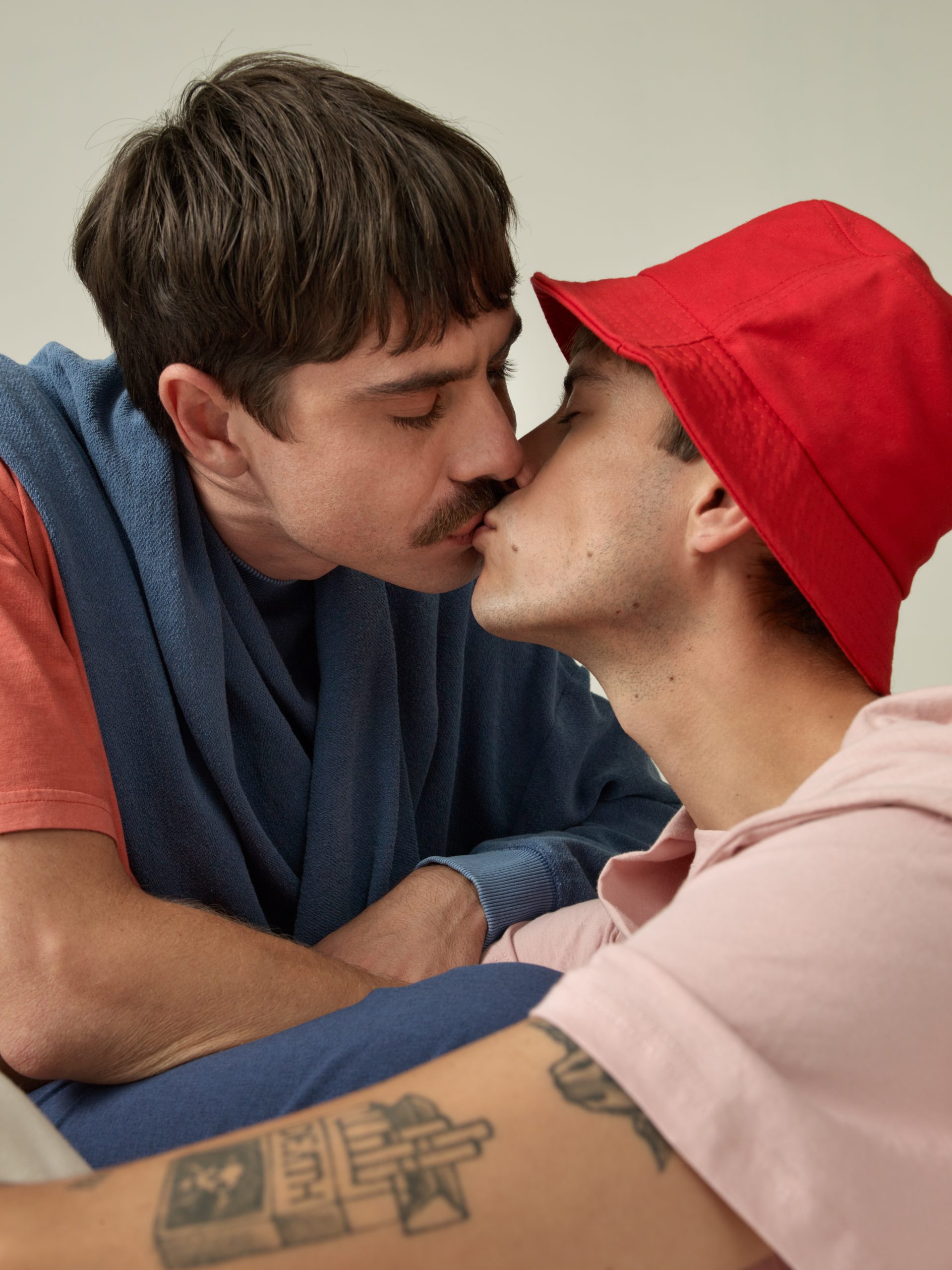 styled by Akim Jardine