Heaven is a polysexual collection that draws upon the impulse of the Marc Jacobs impulse: subversion, teenage daydreams, girls who are boys and boys who are girls. Those who are neither, the multifaceted characters who have made up the Marc Jacobs universe over the past 30 years and recontextualises them for a new generation.
Heaven by Marc Jacobs press release
I cannot think of many — if any — designers that have the range and sensibility to create an aesthetic universe that can traverse across a spectrum expansive enough to host luxury tailoring on one end, and acid-rave subculture uniforms on the other. However, for Marc Jacobs, the launch of Heaven this year, is merely another iteration of their perceptive absorption of all that defines the synthesis between culture and fashion. Heaven is an ode to the nineties and noughties subcultures which hummed across the planet as we hopped across the millennium timeline; the collection is an outright validation of disillusioned youth, teenage angst and total abandon of stylistic rules. A time and mood Marc Jacobs was firmly in the thick of during these years — as the creative renegade whose career took off after being fired from Ellis Perry in 1992. Fashion was never the same after they sent models down the runway clad in grunge garments from head to toe for the Spring/Summer 1993 collection.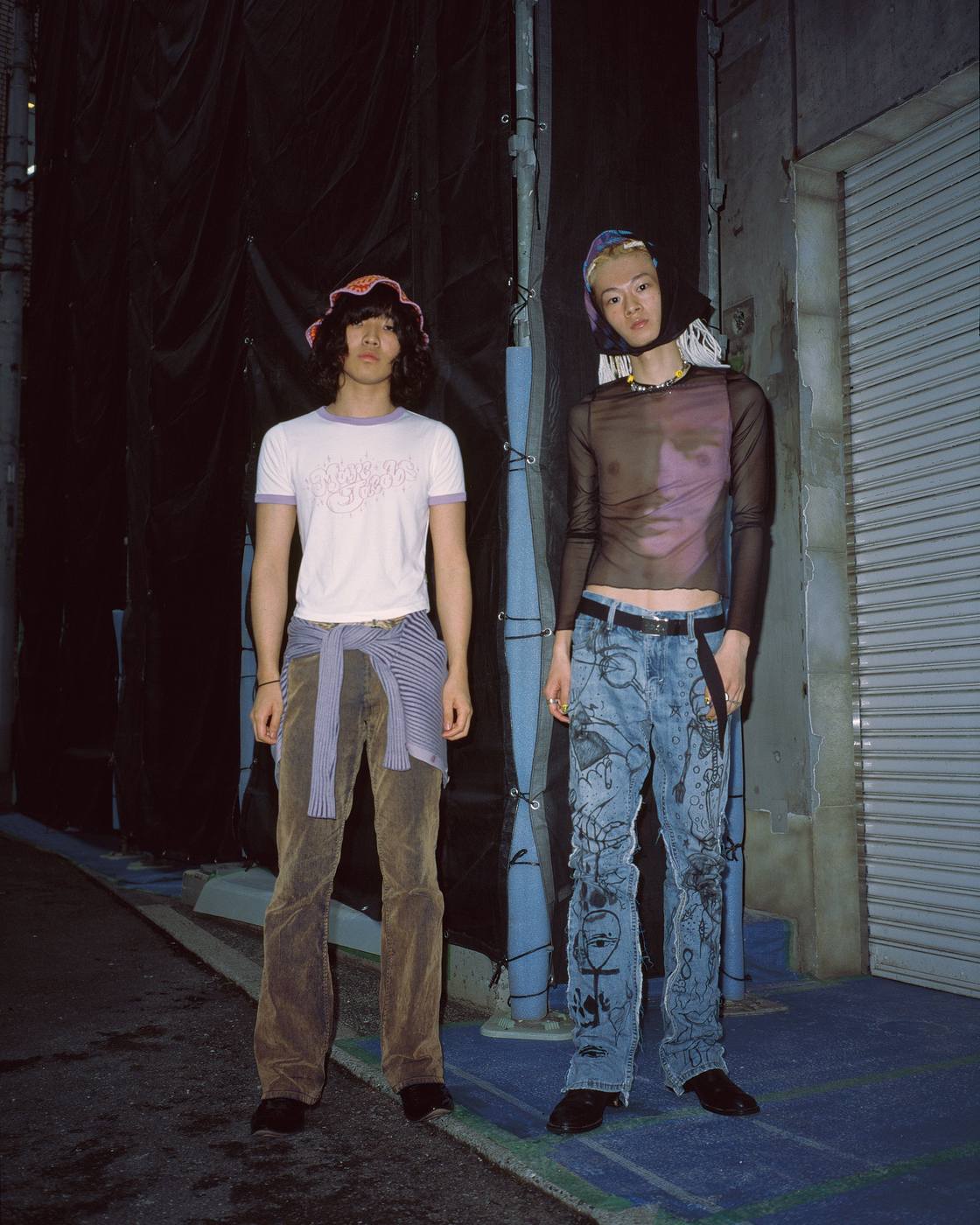 It is precisely this type of grit and bravery which has seen Marc Jacobs ascend towards having one of the most prolific design careers, and to see their return to their youthful roots with a label that is priced for accessibility feels to be an appropriate response to the mood of the moment in 2020. I was lucky enough to stumble across a hardcopy of an edition of FRUiTS magazine in my teen years; a cult like publication comprised of street style photographs in Japan, captured long before fashion blogging or Instagram influencing every part of existence. It is among my most prized possessions, and it was with obsessive admiration that I was able to see into a world of fashion governed by the energy and creativity of young people. Prints, silhouettes, accessories, ridiculous shoes with no rules or regulations — marked simply by the art of expression. As a homage to the cultural impact of this publication, FRUitS founder Shoichi Aoki was invited to photograph Heaven in the style of FRUiTS; so fitting a pairing for a collection about growing up, friendship and rebellion.