"SOYAYYA, meaning LOVE in the Hausa dialect, is chiefly inspired by the travels Jafaru, the founder, made to the North of Ghana — the breadbasket of Ghana — where his ancestors hail from." 
Inspired by atemporal African lifestyles and founded five years ago in 2016 by Larry Jafaru Mohammed, Larry Jay, is a Ghanaian ready-to-wear clothing and accessories fashion brand.
Identifiable through their strong African visual aesthetic inspired by African lifestyles — accompanied by their strong roots within sustainability — it is no secret why Larry Jay have been able to transcend their brand infancy stage, blooming into the African atelier they exist as today.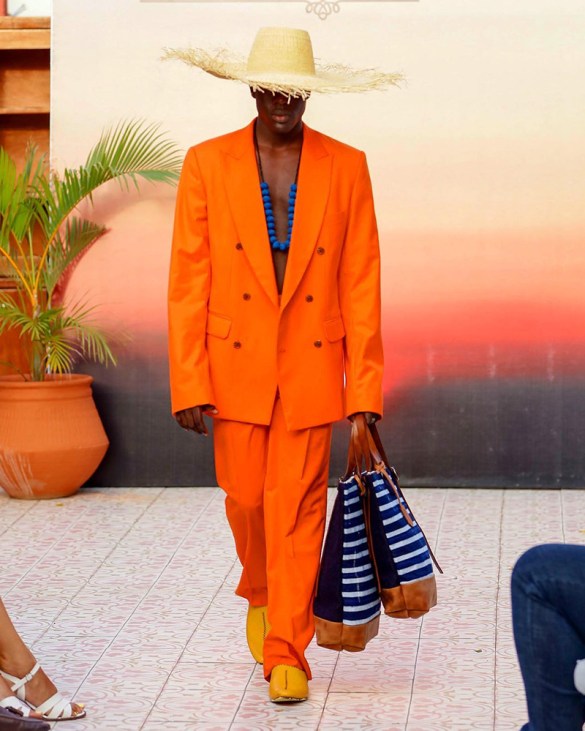 Their latest trans-seasonal collection, Soyayya, drew a lot of inspiration from Jafaru's introspection and investigation into the notion of 'culture' — heavily influenced by his travels to the North of Ghana.
This is evident within the collection's garments and accessories, comprised of a mesh of bold bright colours, prints and patterns, head wraps and handwoven hats, bags, and so much more. In their most recent press release, the Larry Jay team shares: 
The brand experiments with hues and tones that can be seen from dawn to dusk. Shades of golden sunrise and sunset yellows, hot and burnt oranges, sky whites and midnight blues (indigo). Not compromising the brand's classical aesthetic of comfortable clothing, a choice made in strong reference to Jafaru's Northern and Islamic background — where long and loose garments are worn (like in many West African cultures) by both men and women, emphasising tradition.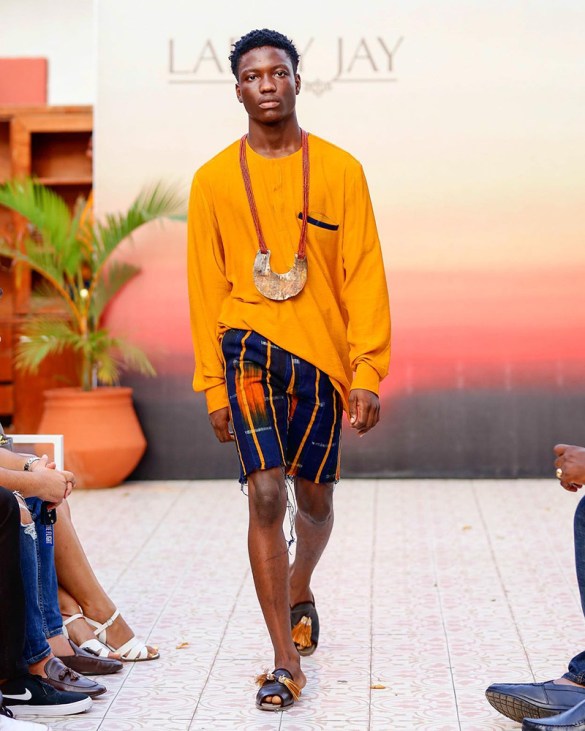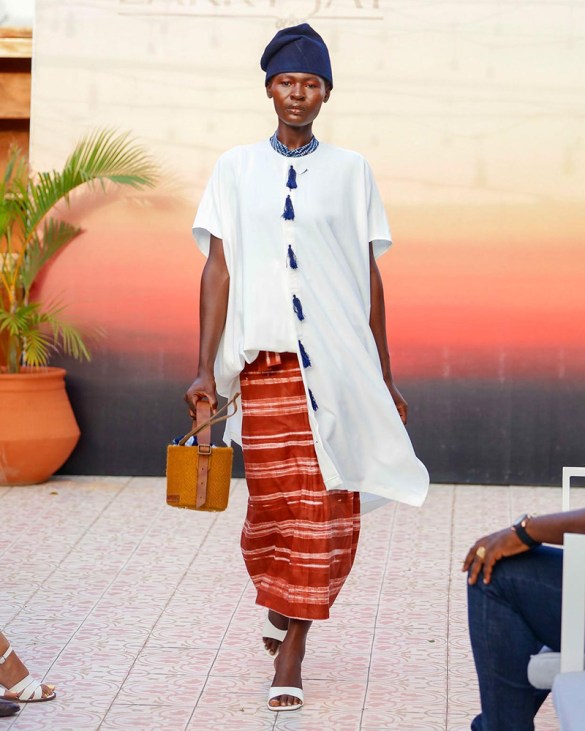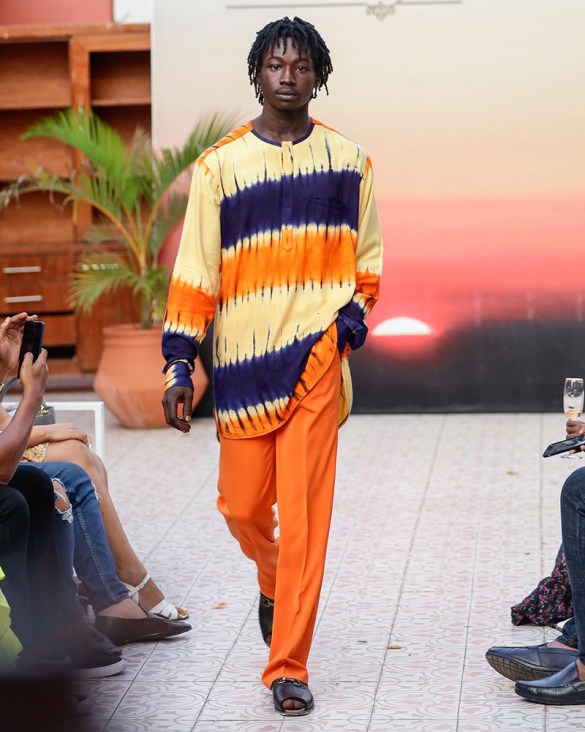 Nature is a key element of this collection, with Jafaru leaning on naturalistic elements, colours and tones — a design sensibility consistent with Larry Jay's categorisation as an ethical Ghanaian brand steered by unique and authentic artisanship and craftsmanship.
This is echoed in these behind-the-scenes videos visualising local artisans within processes of hand-dying fabric for garments present in the collection. 
Soyayya includes multi-coloured tie-dyed tees, bright relaxed two-piece suits and many more conventional Larry Jay silhouettes, updated oh-so effortlessly using pattern, print and colour.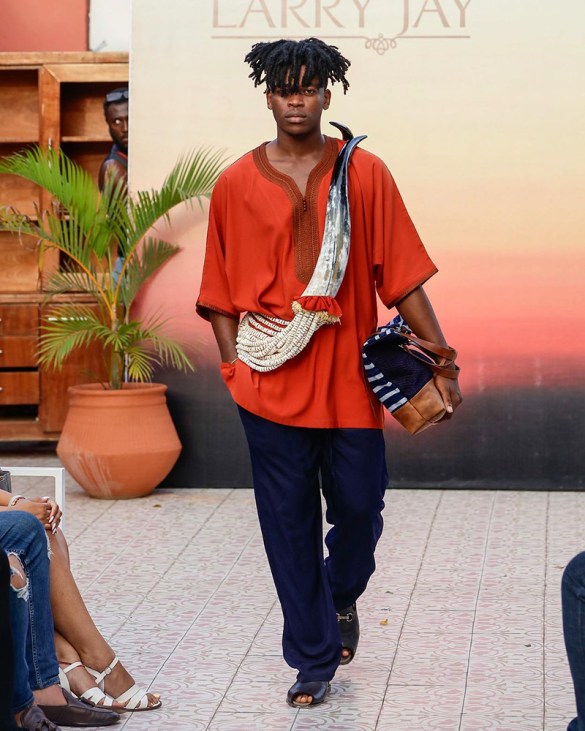 An undeniably strong collection rooted in African lifestyles with an extensive assortment of headwear, such as traditional head wraps and beaded accessories.
Soyayya feels like a strong celebration of Jafaru's forefathers and ancestors, Northern Ghana — and to a large extent — the Ghana and the African diaspora.
It proves how much we can really utilise creativity to re-investigate the meaning of culture and heritage for ourselves.