Matte Brand; the labour of love and brain child of Briana Shaneè Wilson, is an e-commerce fashion retailer "renowned for their bold editorials on social media and even more daring designs".  Born and raised in the South, Wilson who has a background in design and marketing left Texas in 2014 for New York City, concrete jungle where dreams are made of, set on pursuing a career in modelling. However, fate veered her trajectory off in an alternate direction and Wilson launched Matte at the age of 21, a mere 8 months into her new life in the Big Apple. Matte is inspired by Briana's own deep rooted love for clothing with minimal design, femininity and comfort, and is sustained by her H.B.I.C attitude of possessing complete ownership and control over her own life and creative output – along with rooting her source of inspiration in herself as her own muse, in the words and spirit of artist and cultural producer Aunty Oroma Elewa. Talking about what inspired her to create the Matte, the designer and Black business owner shared:
I created a line of clothes that I could see myself wearing. Before I had Matte, I was super picky with how I wanted things to fit. Since I couldn't find anything comfortable and sexy in stores… I created it myself. My personal style is reflected in my line —The colour palettes are neutral (whites, blacks, nudes and chocolates) but the designs are unconventional.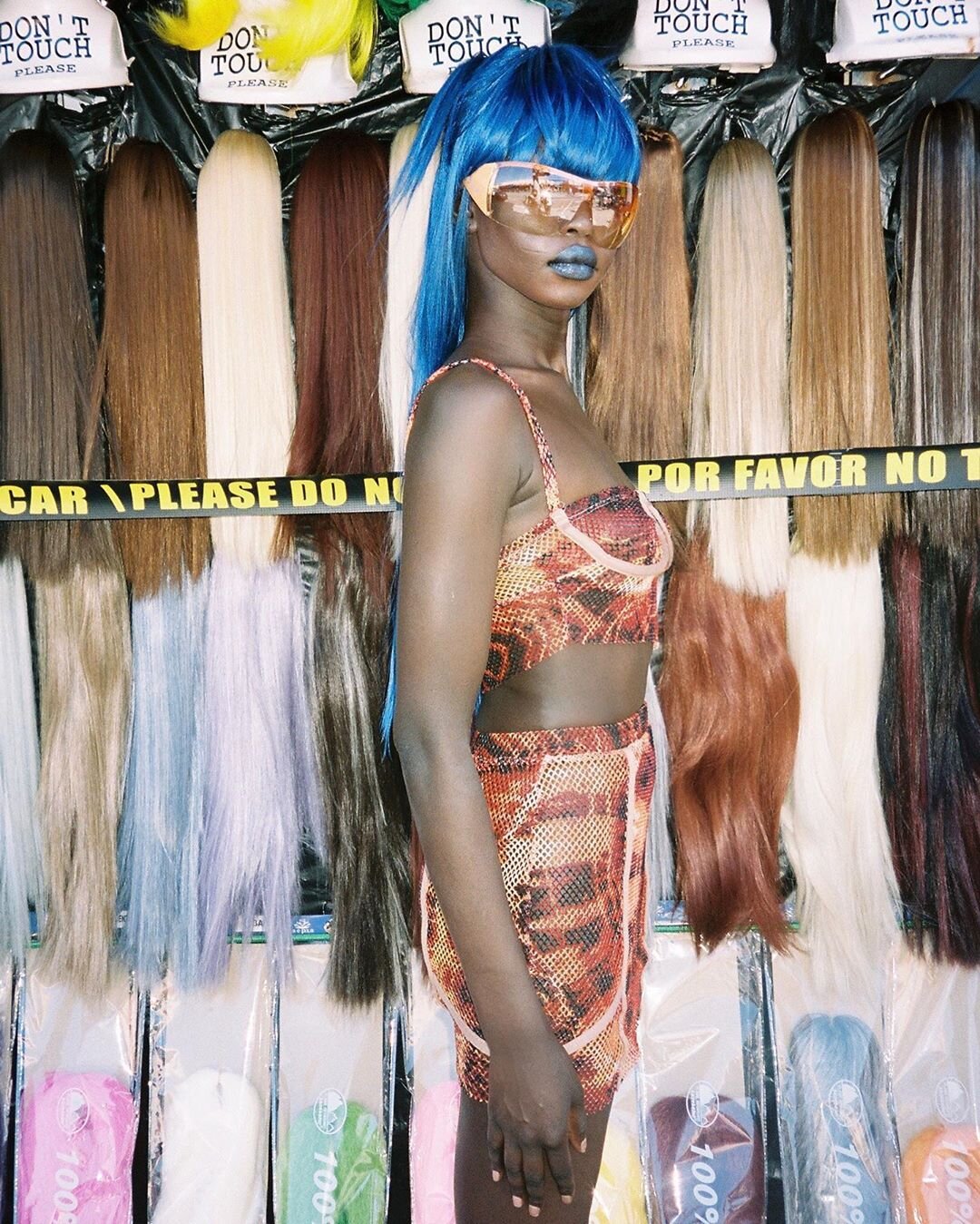 Photograph by Christopher Paul Thompson
Matte's beautiful and daring designs have been worn by several prominent celebrity figures in Hollywood and Wilson has creatively and strategically tapped into the space of Instagram boutique fashion to market her designs – maximising "the platform's reach through consistent marketing, rich images and a diverse showcase of the [femme] body for the brand all as a one woman entrepreneur". Briana, recently released Matte's summer campaign via social media to launch its latest summer collection inspired by her love for the 90s – the year 1992 to be specific which is when she was born. Matte 1992's campaign:
captured by photographer Christopher Paul Thompson, features South Sudanese model Aweng Chuol passing by popular markers of the 90s – alleyways, ATMs, and all-gold-everything swap meets – while giving us all the form-fitting fierceness of the 90s. Find tie-dyed sets, crop tops, and cut-outs galore.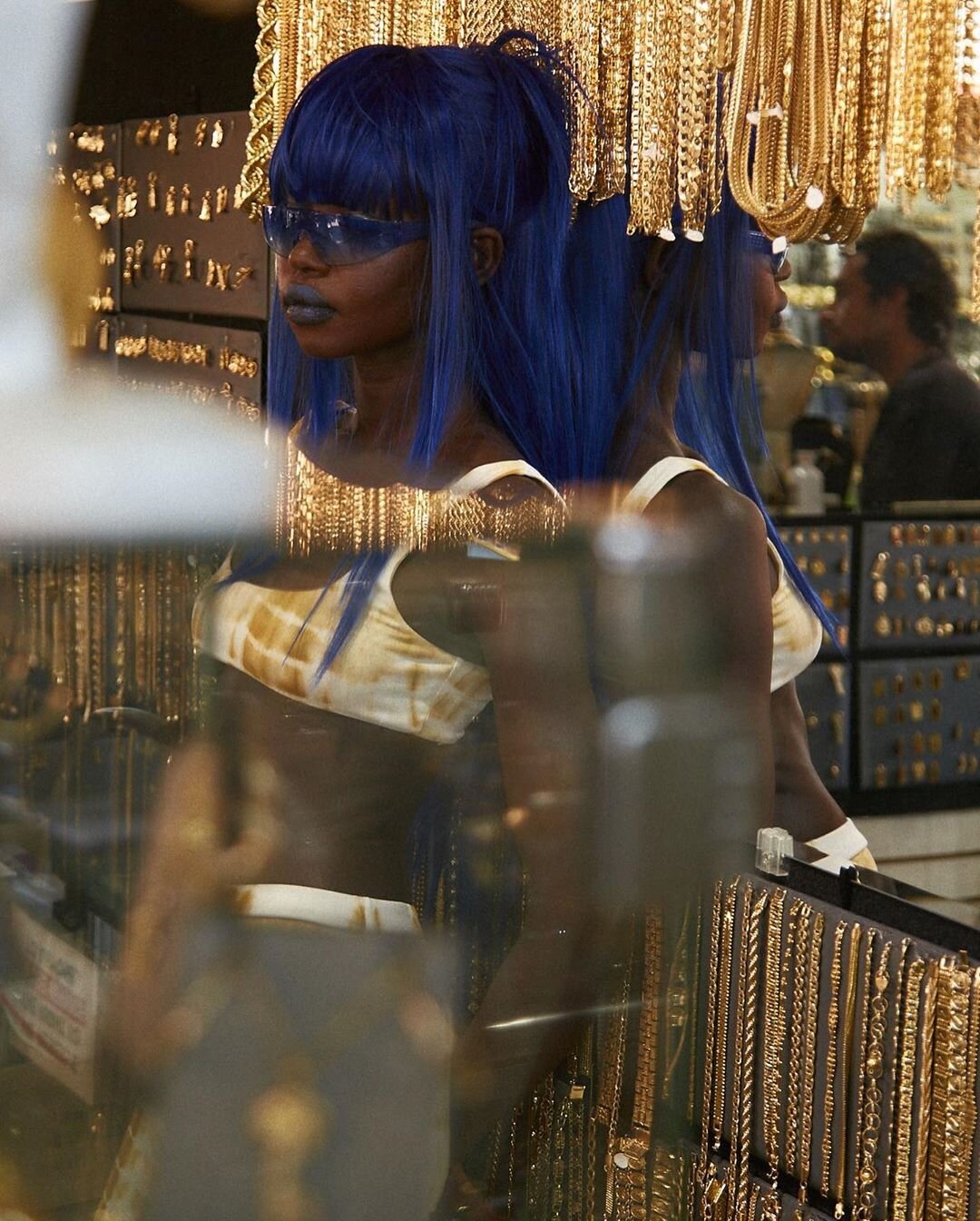 Photograph by Christopher Paul Thompson
The campaign, like an expansive giving tree of beautiful visuals, crystallises a sentiment once shared by Wilson with regards to the brand, "it's all about finding something timeless — I like to say Matte Brand dabbles in trends bet dwells in classics!", and that ethos drips all over the the new campaign. It's undeniably located in the aesthetic zeitgeist of the now-now time while simultaneously and beautifully paying homage to bygone areas in a way that imaginatively recuperates them for the future. This is a world that has been created by Wilson, a cosmology of beauty as articulated by Black femme creative imagination. The launch of Matte 1992, coincides with the release of an album, elaborating on her intentions with the album release Wilson explained in a previous interview:
I'm dropping an album with my next collection and I don't think I've ever seen that before. 10.Deep made an album with Kid Cudi, but it wasn't exactly the same thing as what I'm doing. Artists don't realise the amount of buying power they create online. By merging the two [fashion and music] and being able to tour, it's going to be cool to watch how you can take an audience that you've built such a connection with and give them more than just clothes.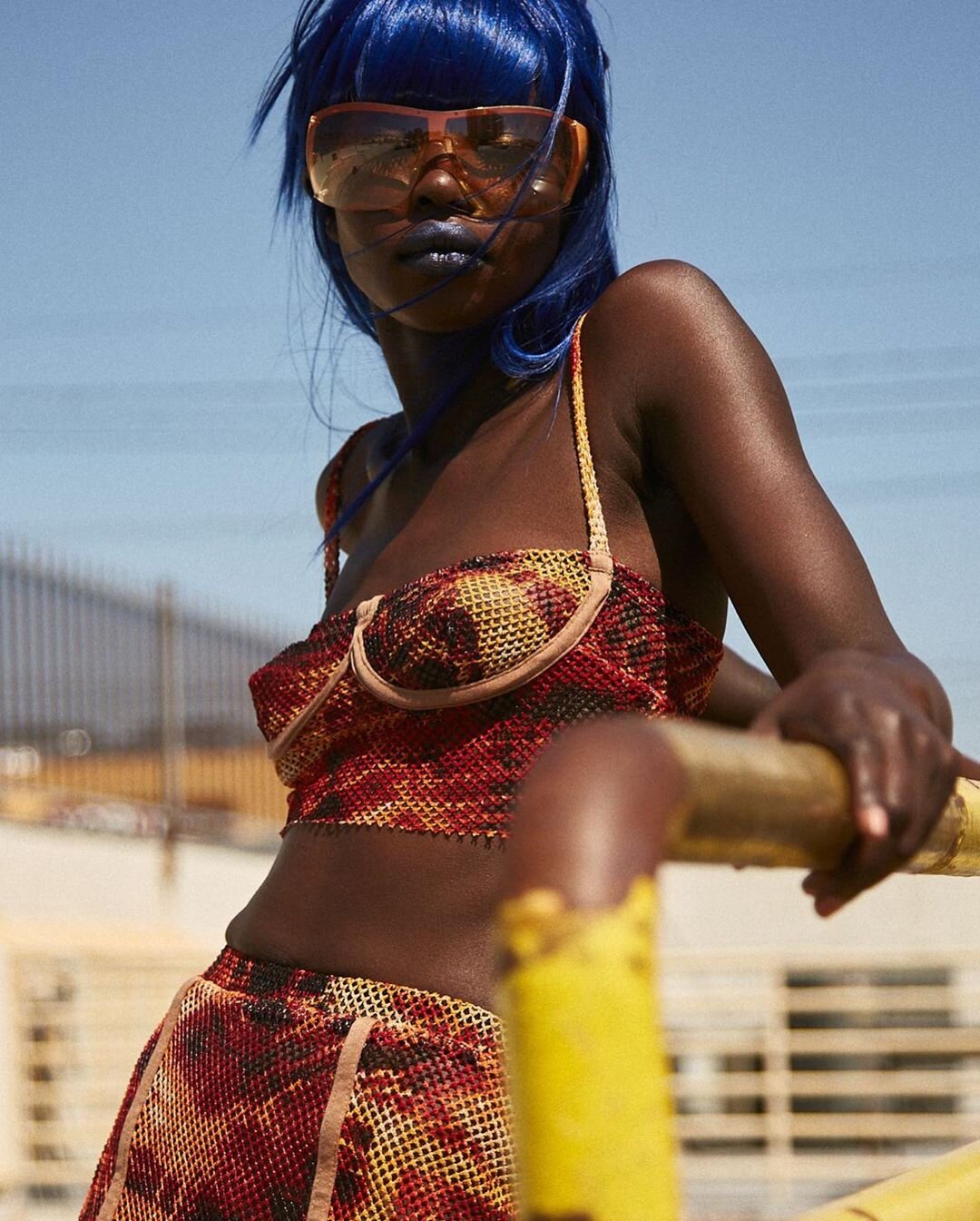 Photograph by Christopher Paul Thompson
Now living in and working from Los Angeles, Wilson who is passionate about empowering like-minded femme entrepreneurs created Working Girl; a modern-day women's empowerment brand looking to connect, grow and build with like minded femme bosses also providing resources and tools for entrepreneurs. There are so many things that get me excited about Matte Brand and the work that Briana Shaneè Wilson is doing with and through it, in a way it ultimately also in some ways answers the question of whether there are Black people in the future. In that there have been so many futures already imagined by Black people and in them we find galaxies of beauty that are real real cool.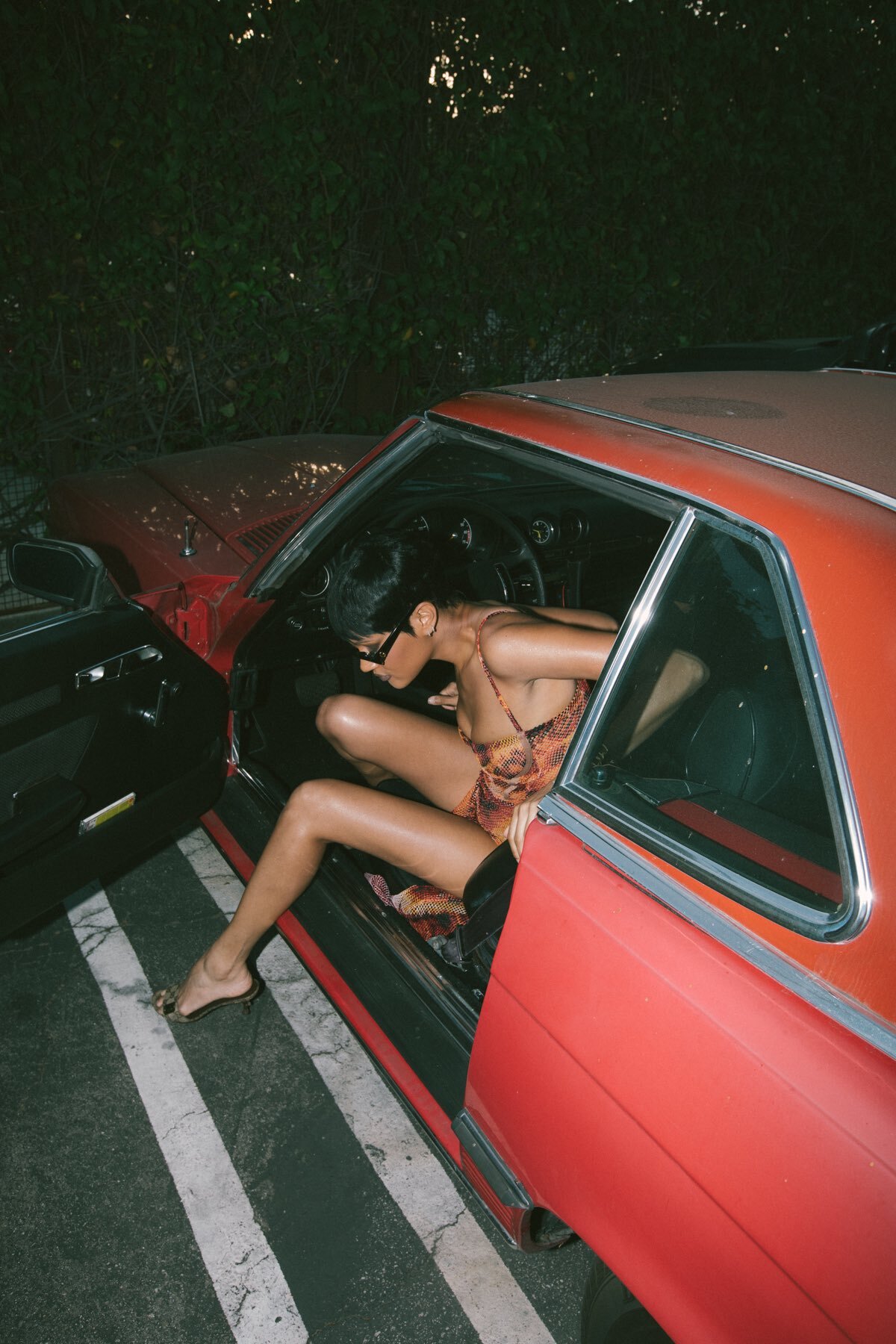 Image sourced from OtherSuns