Coming of age online must not be an easy feat; a myriad of influences can either make or break confidence – distorting internal and external perceptions. Having said that: a new generation is on the rise who are so effortlessly in tune with expression on social media; turning their online presence into works of art and personal virtual journals. Mbulelo Faluti is one such creative changing the game through his lens – curating an incredible archival aesthetic through his style and content. In this interview we chat about various things – and he shares with us how it felt to win GQ Best Dressed Man in 2020, all the while still being just a teenager with burgeoning hopes and dreams. Faluti is one to watch; on the rise, and I have no doubt he will go far in his pursuits.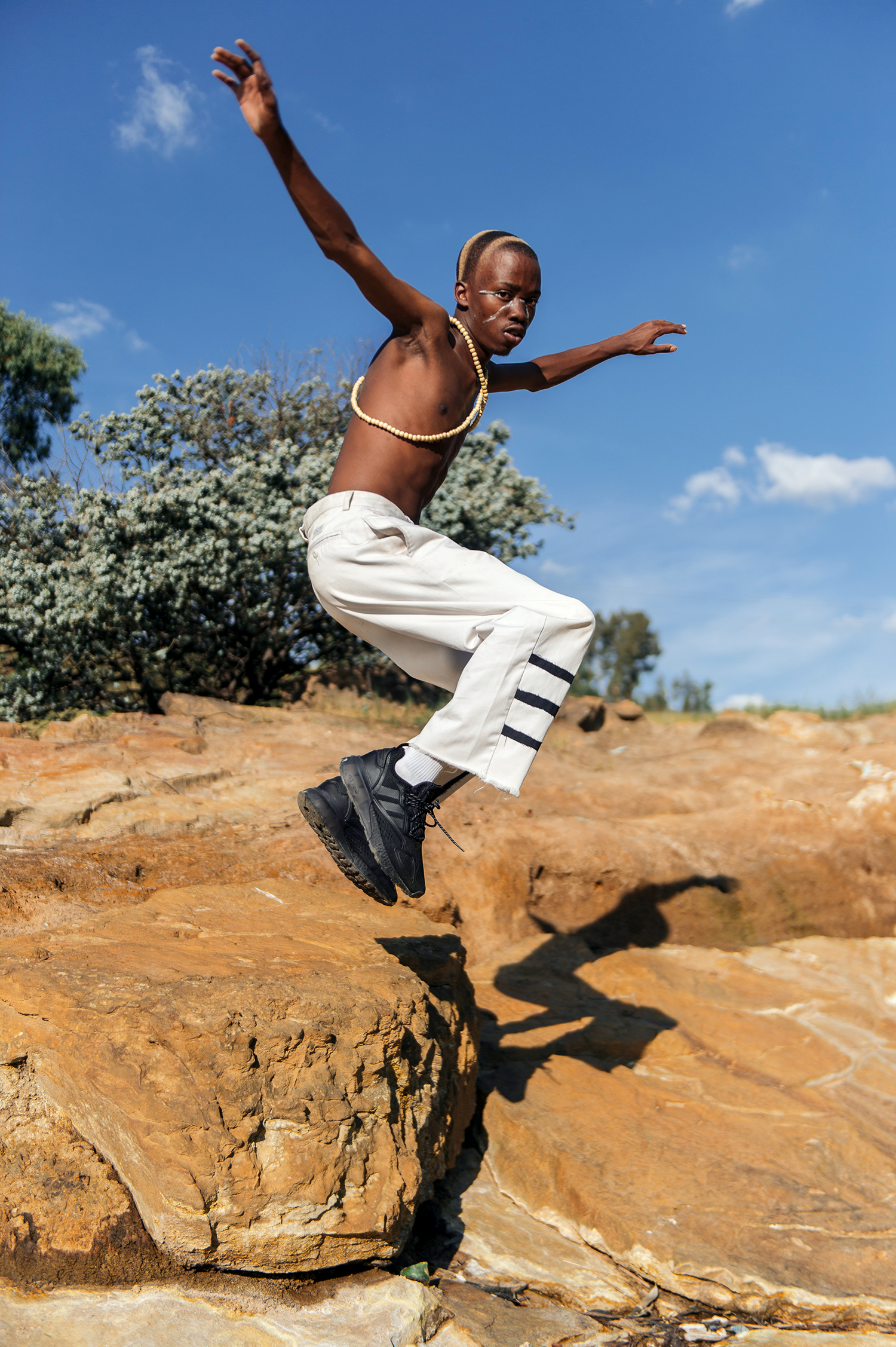 What inspired these images? I love the juxtaposition of contemporary and traditional elements; it shows that fashion can exist in natural landscapes too, without imposing on it.
I was asked by Ntwrkarea3 and AdidasZA to interpret their new-collection with Pharrel Williams called "the triple black" collection – specifically the ZX Hu Man – so for the interpretation it was mostly about my personal creativity. These images were inspired by going back to my cultural roots and, that's why I decided to shoot it in an unconventional landscape that highlights a lot of traditional elements like the tribal inspired jewellery and the cattle as a way of me going back to my roots. The whole story is complemented by my aesthetic, which includes the hairstyle patterns, and the use of the stripes on my DIY Adidas inspired pants as a clear relation towards the triple black collection. Through this project I show that creativity and style can work anywhere without imposing the landscape you are using.
Being a young content creator in South Africa, what advice do you have for others who want to communicate their creativity through clothing?
The best advice I can give to others who want to communicate their creativity through clothing, is for them to stay true to themselves and to find out what works best for them. I would urge them to tap into their identity because through that you might discover that they are capable of a lot of things creatively which will, in turn, set them apart from the rest.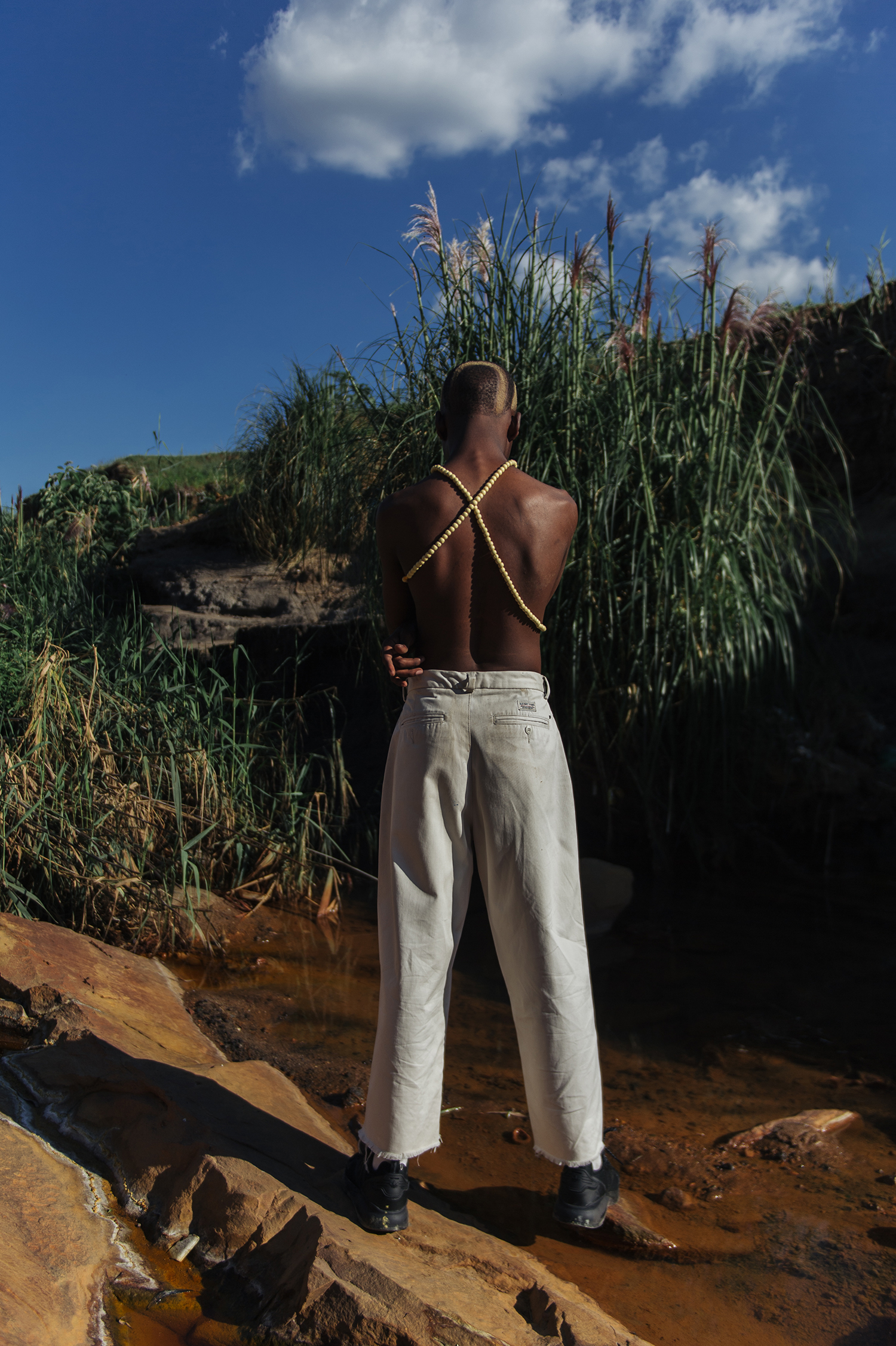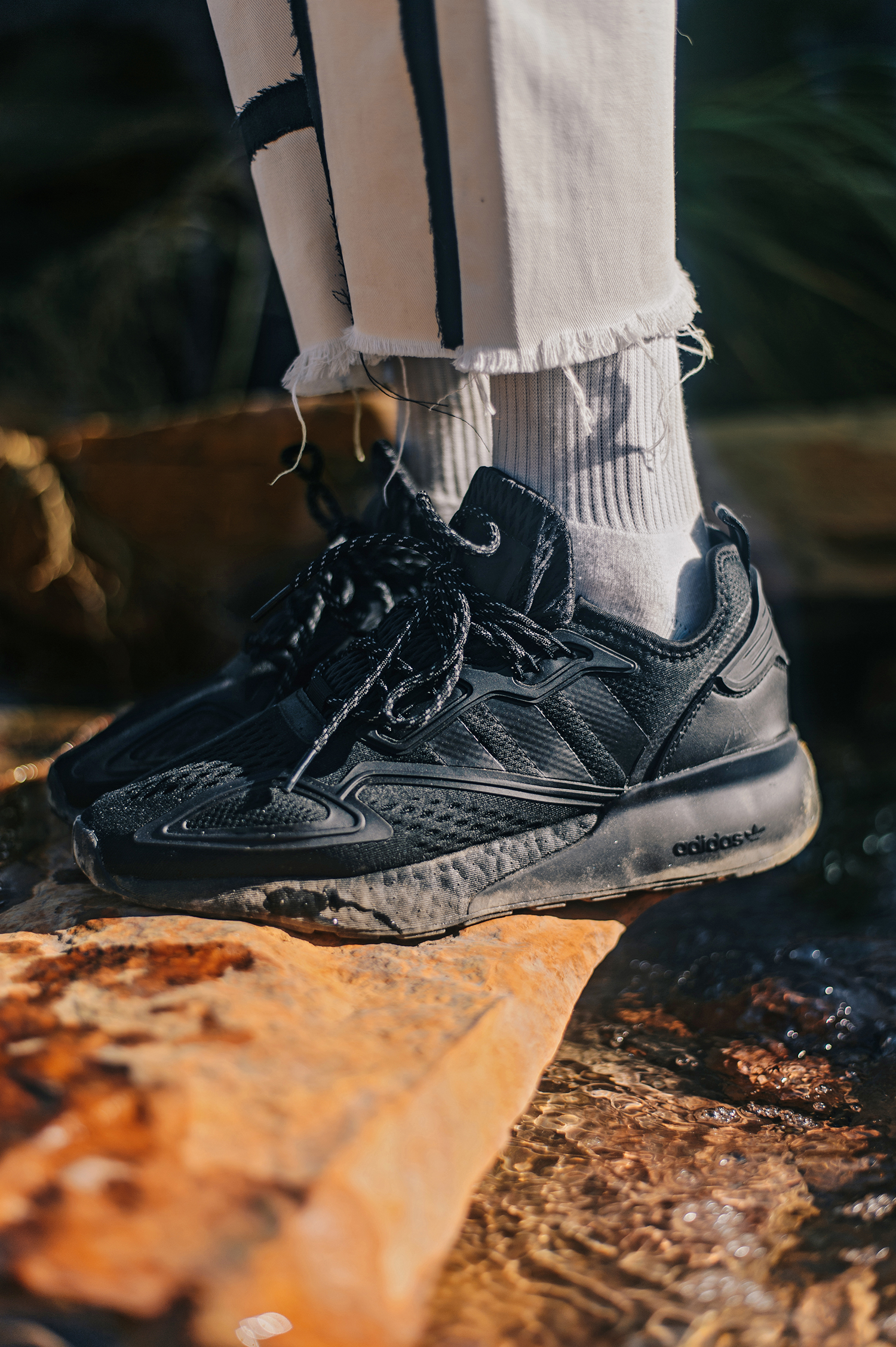 Tell me more about the future of Now You Know Studio and Agency?
The future of NYK studios and agency is branching out into film and photography most probably commercially, but still maintaining the core values I had in mind when starting, my agency of telling stories through photographic exhibitions and real life experiences.
What was it like to win GQ best dressed man 2020?
Unbelievable, mostly because it was one of my long term goals to be part of the GQ top 10 best dressed men in South Africa, but I never thought I would achieve it as a teenager. What I like about the list is that it's no longer about style only; it's also about identity and creativity always pushing the boundaries. This goes to show that through hard work, and through embracing my identity I can achieve a lot.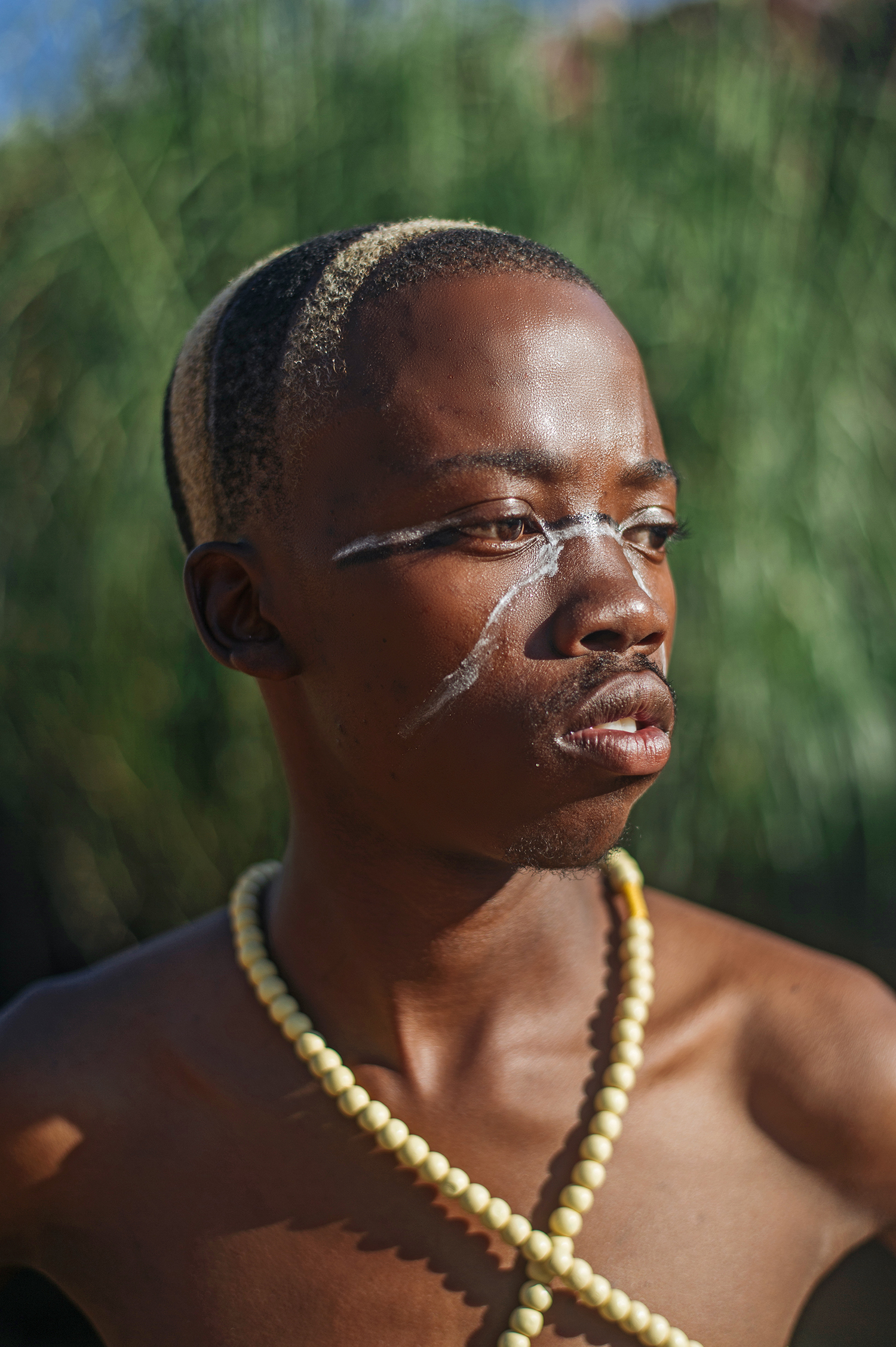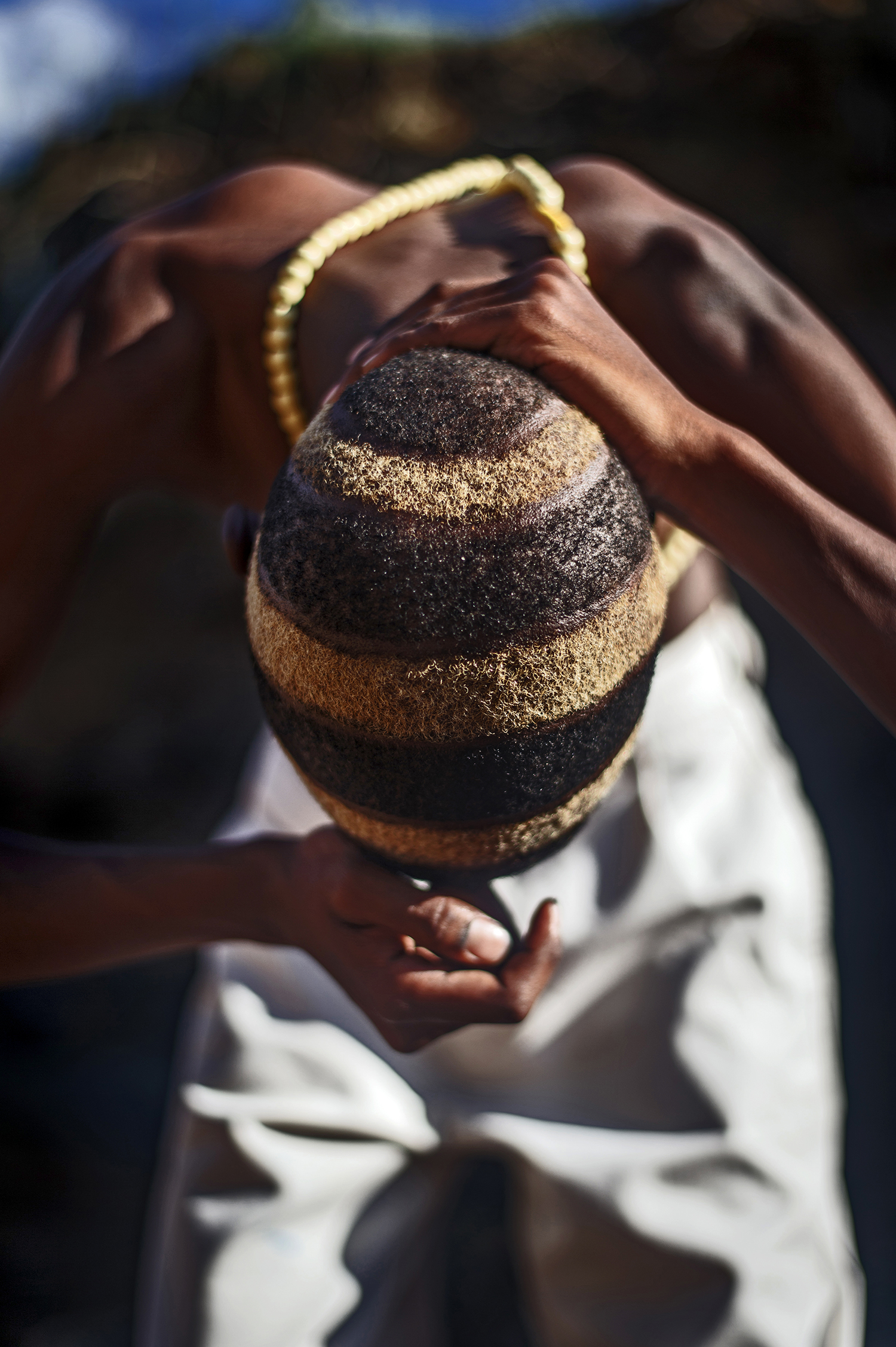 What are your thoughts on the fashion industry in South Africa; what issues should we be addressing?
The South African Fashion industry is slowly and gradually growing, but there are issues in the fashion industry that need to be addressed like inclusivity. This is in regards to the lack of transparency when it comes to opportunities. People are no longer getting opportunities because they deserve them but it's because they know someone in a position of power. This is the reason why our industry at times seems like it's stagnant.