The debut collection, "BTWN HVN & ERTH", is a reminder of our celestial beings, our origin, our source, and our purpose of all creation. The collection takes you through a journey of the stages of enlightenment or the stages to reach your ultimate goal, an open interpretation of the growth of the Self.
Launching a brand during this time is an incredibly brave act; with so much uncertainty and economic fluctuation, it would take serious faith to conjure up one's dreams and birth it into the world. Artist Nabeela September has done just this — having spent her career immersed in the production of fashion through art directing and commercial output — now was the time for Nabeela to expand on her own; through a label that is as intimate as it is meaningful. The images of the collection relay pops of colour embellishing the mood of sisterhood; rooted in a contemporary homage to the divine feminine — this collection exudes a tangible energy, as a home grown space of beauty and community.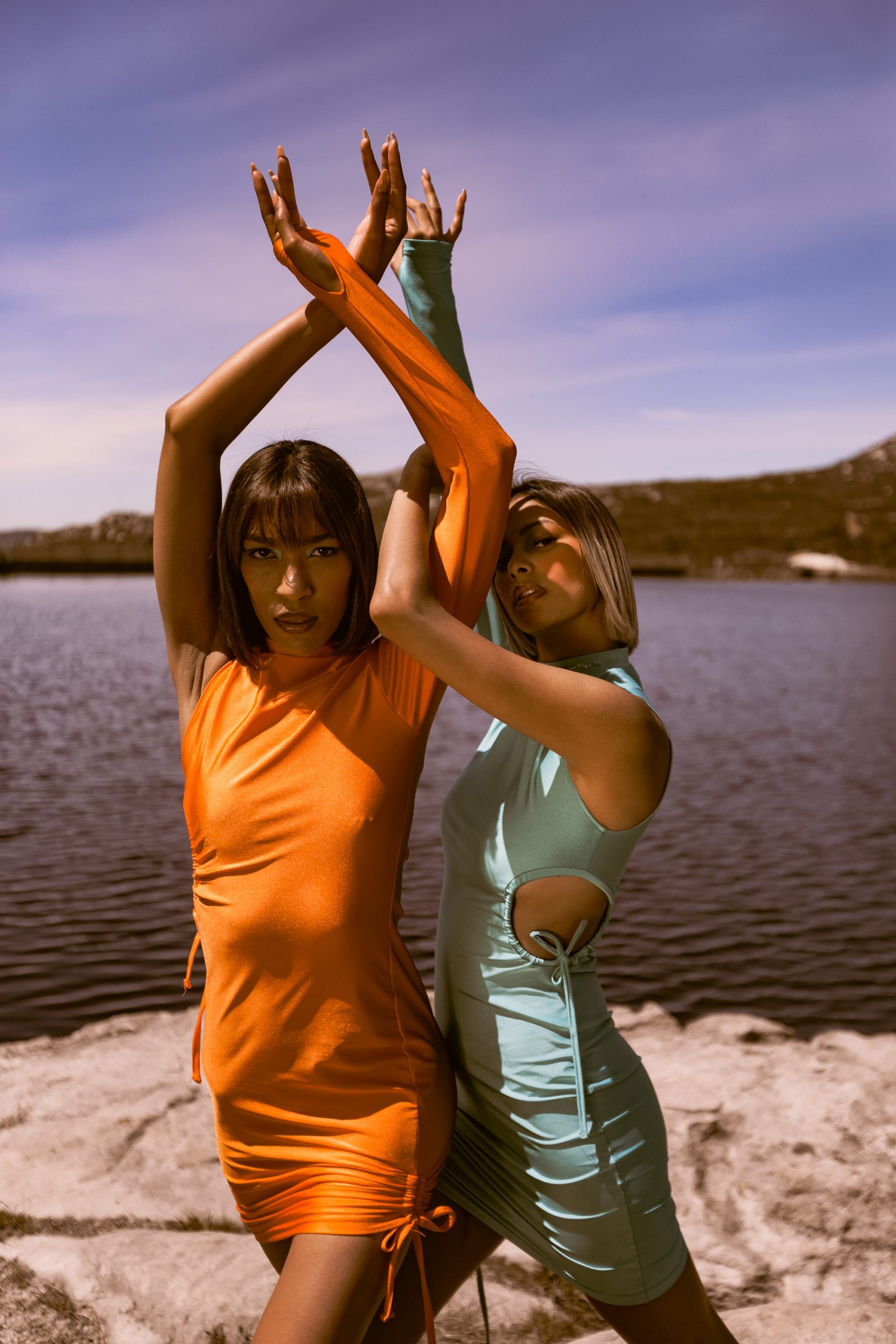 Nabeela September on Flowers are Nice:
Inspired by the nuances of international luxury fashion. While growing up in the township streets between Durban, Johannesburg and Cape Town from her early years through to adulthood — she noticed that the mere access to clothing suited to her ever-changing style was hard to find. Huge streetwear brands dominate the streets, creating a culture of brand capitalism adorned by everyone she's ever looked up to in her vicinity. It's no doubt that fashion is inspired by culture. Brown culture; where style is reinvented throughout the centuries.
Being a woman, of colour, in a country where so much is taken from you yet so little is expected of you, she wanted to create a brand true to her essence — and the essence of every femme she's ever known. The essence is everything within us, a silent voice of potential for anything, and everything around us — the culture, the people, the environment, the circumstance. All of these factors make up who we are, who we think we are, and where we're headed.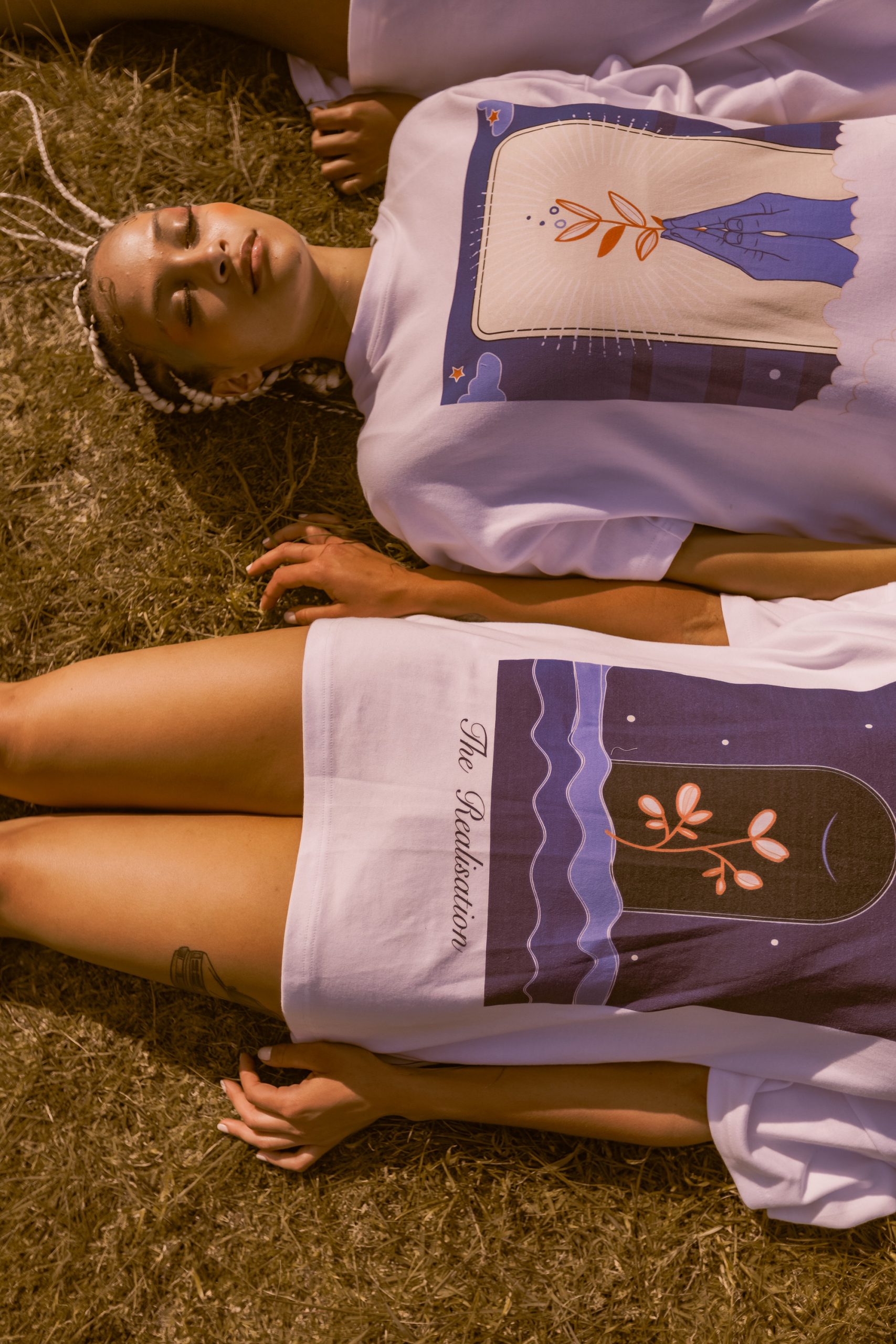 Most brands are launched in a way that priorities marketability. However, Flowers Are Nice feels deeply personal and intimate from the get go. How did you conceive of starting this journey?
The debut collection for Flowers Are Nice is deeply personal, mainly because I manifested it from dreams and the reality of the realm I found myself in. The brand itself is a reflection of all that is and all that is not; a major dichotomy. The purpose of starting this brand was to redefine the narrative of fashion—slow fashion that is—with the understanding that everything can be created and recreated in a moment. It is an open interpretation to how we express our inner selves, on the outside. For me, I've always expressed my spirituality through creativity, for creativity is birthed from a place bigger than us. I found a lack of diversity in the streetwear industry in South Africa for [women], with most silhouettes focused on masculinity. I appreciate that but I just wanted to create a brand that my sisters can resonate with, and that makes them feel good in any facet of their life, mood, or day.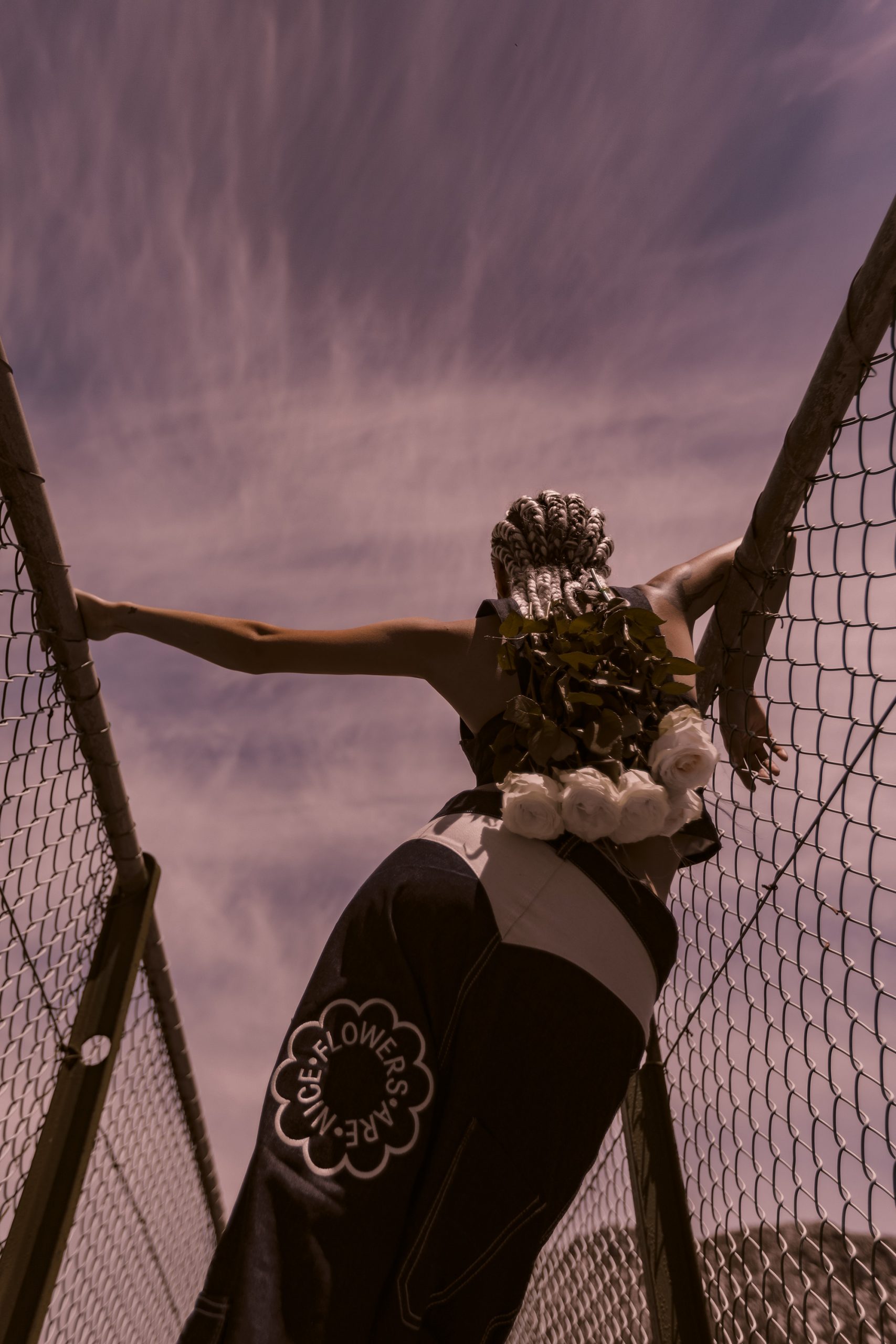 Btwn Hvn & Erth is a really poetic anecdote for a collection name. Can you elaborate on how the four illustrations of the collection were conceived?
The four illustrations and the basis of the collection Btwn Hvn & Erth, describes a journey of transcendence to your higher self in the modern world. Everything is in a loop and our purpose of existence is to go back to the source of all creation. The illustrations each serve a state of being in your path of life. We realise, We seek, We dive deep into the Journey, to eventually reach our Destination. The illustrations took inspiration from the divine within, based off a colour palette of the heavens and the earth, with a tarot card style to make it more relatable to the modern mystic. Every illustration was thought through in terms of placement, imagery and symbolism — with every single tweak having a purpose, as we do.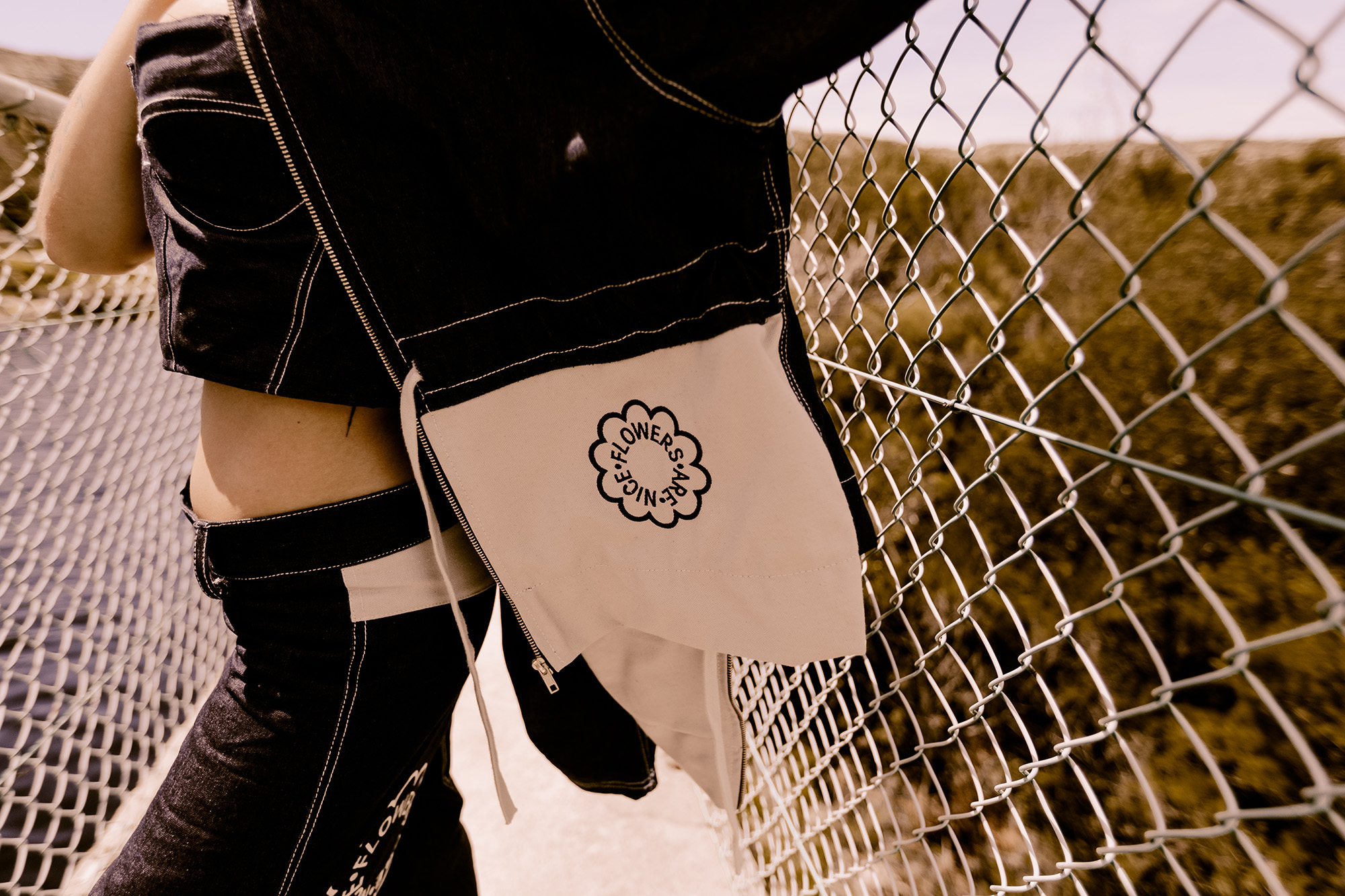 Collaboration is key in sustainability. What led you to working with illustrator Zarreen Samie?
When designing the collection, I knew that I wanted to incorporate really artistic illustrations from a local femme that had [a similar] understanding of spirituality, art, and everything in between [as my own]. I've known Zarreen for quite sometime and we just hit it off in conversation about our different skillsets and how we could both benefit from a creative collaboration. What was really special; was that she understood my brief on a deeper level and that it took her on a journey of discovery. From sharing research links, to sacred writings and passages, to art styles and palettes — we were able to define each illustration from a whirlwind of information. It's so important to collaborate because someone can come along and mirror whatever you cannot articulate—in their own way—which brings a sense of community, union and love for the end purpose.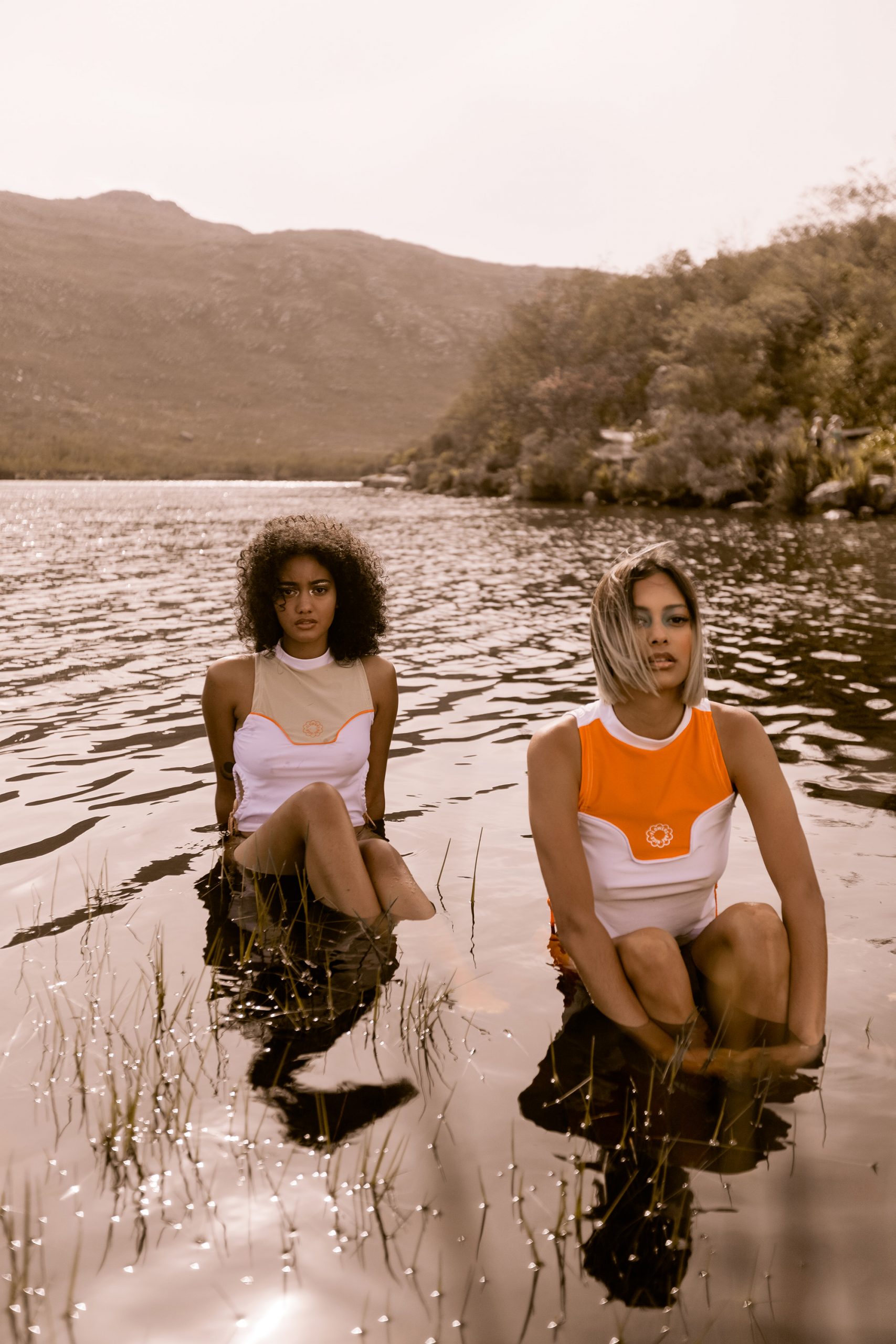 What does establishing a sense of community mean to you in terms of creating a limitless, safe fashion industry?
We are always better together. When a collective consciousness is created, it has the power to change the world. And not in a fluffy sense, in a real and true way. Imagine if every single fashion house expressed passion and creativity, cared about the environment and its resources, their workers and their targeted consumers?… And no, a collective conscious community is not an anarchy, it is the foundation of change. If you find your tribe or your community, with a similar vision for contributing positively to the present, then anything is possible. In South Africa, I hope to see more fashion brands collaborate with each other and create actual magic because we have an ocean of creative talent just waiting to come up to shore.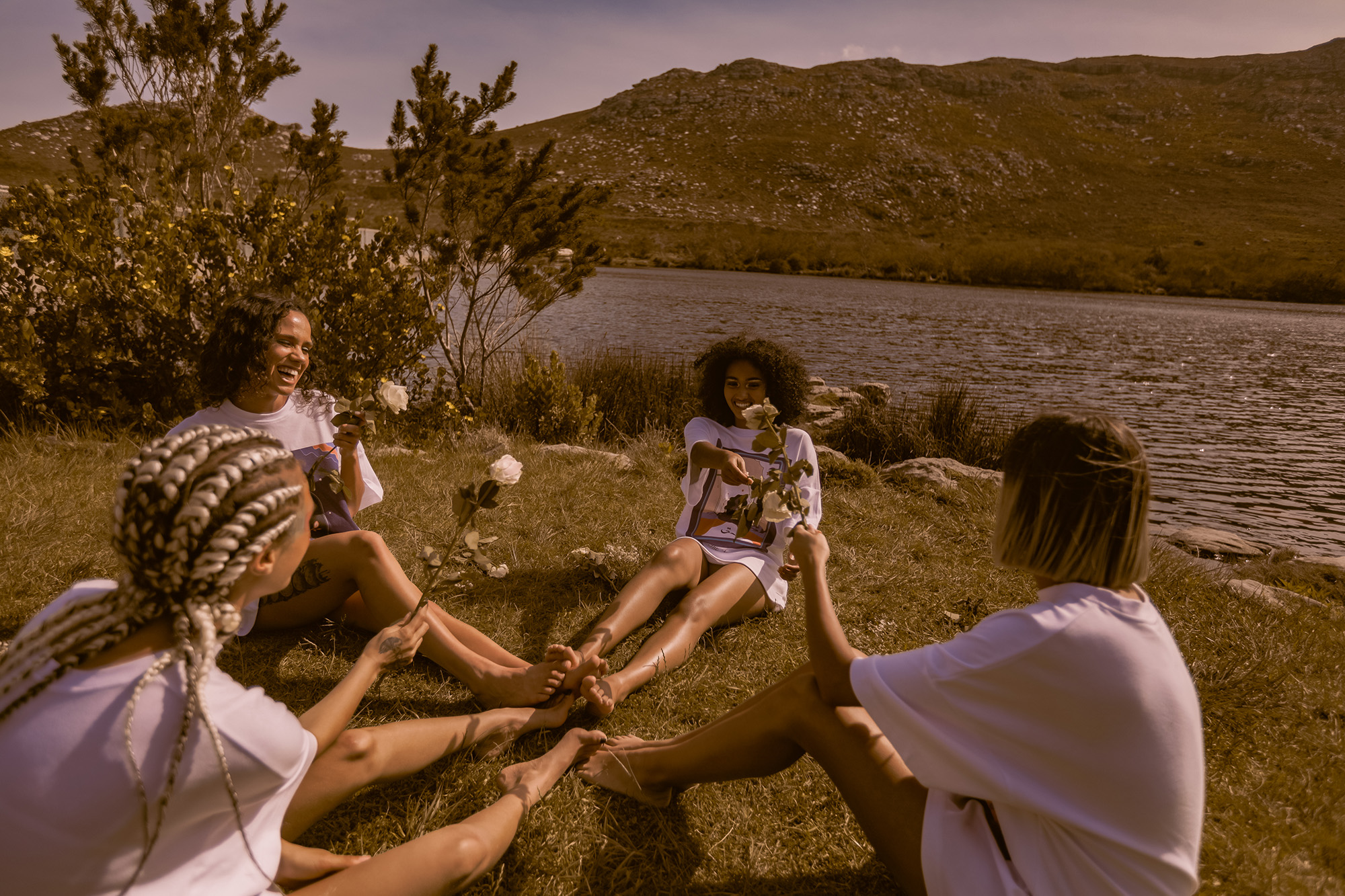 What reflections do you have on launching a label in the midst of a global pandemic, and what is your vision for the future of Flowers Are Nice?
All I can say is that the global pandemic left everyone flabbergasted. It forced us to see our true selves and our contributions to the world. Launching this brand post-hard-lockdown, was intense with uncertainty, but something I knew I had to do for the gals. There is pleasure in the unseen and if you believe it—even during a pandemic—then surely anything is possible! My only prayer for Flowers Are Nice is that it brings you joy when you wear it and that it spreads that joy to every corner of the world! But for now, I'm focused on building the brand in SA and transforming a [space once dominated by men], with love, boldness, and some glitter in between.