None is lesser, none is greater; both are equal parts of a perfect whole. Both hold power in their own unique way, and both are necessary to balance out the scales; that is to create balance in this world. Both are fluid and can be possessed by a single entity – a single human being. However, over the years the concepts of masculine and feminine energy have been prescribed to specific individuals because of their biological makeup, with "males" being said to possess the masculine energy and "females" being said to possess the latter, in complete disregard of the fact that these two symbiotic energies exist mutually in each human being; in their own singular way. In addition to that, because of a culture conceived in patriarchy's image, that has named and constructed the category of womxn as being inferior to that of mxn – the ideas of femininity and thus feminine energy have been held in the same regard too; as inferior. Lesego Seoketsa's collection RISE, questions and challenges generally held ideas around masculine and feminine energy thus offering a fresh and necessary — if you ask me — alternate discourse.
Founded by fashion design graduate and visual artist Lesego Seoketsa, also known as Azania Forest, the Lesego Seoketsa brand is said to be "a fashion brand mainly focused on storytelling and expressing conceptual topics concerning identity politics and most importantly environmental sustainability", according to its founder. Sharing a deep love for both fashion and visual art, she naturally finds herself bringing these worlds together to communicate her innermost thoughts and express herself through clothing.
I took the liberty of interviewing Lesego, to get insights into the inception of her new brand as well as her latest collection; RISE.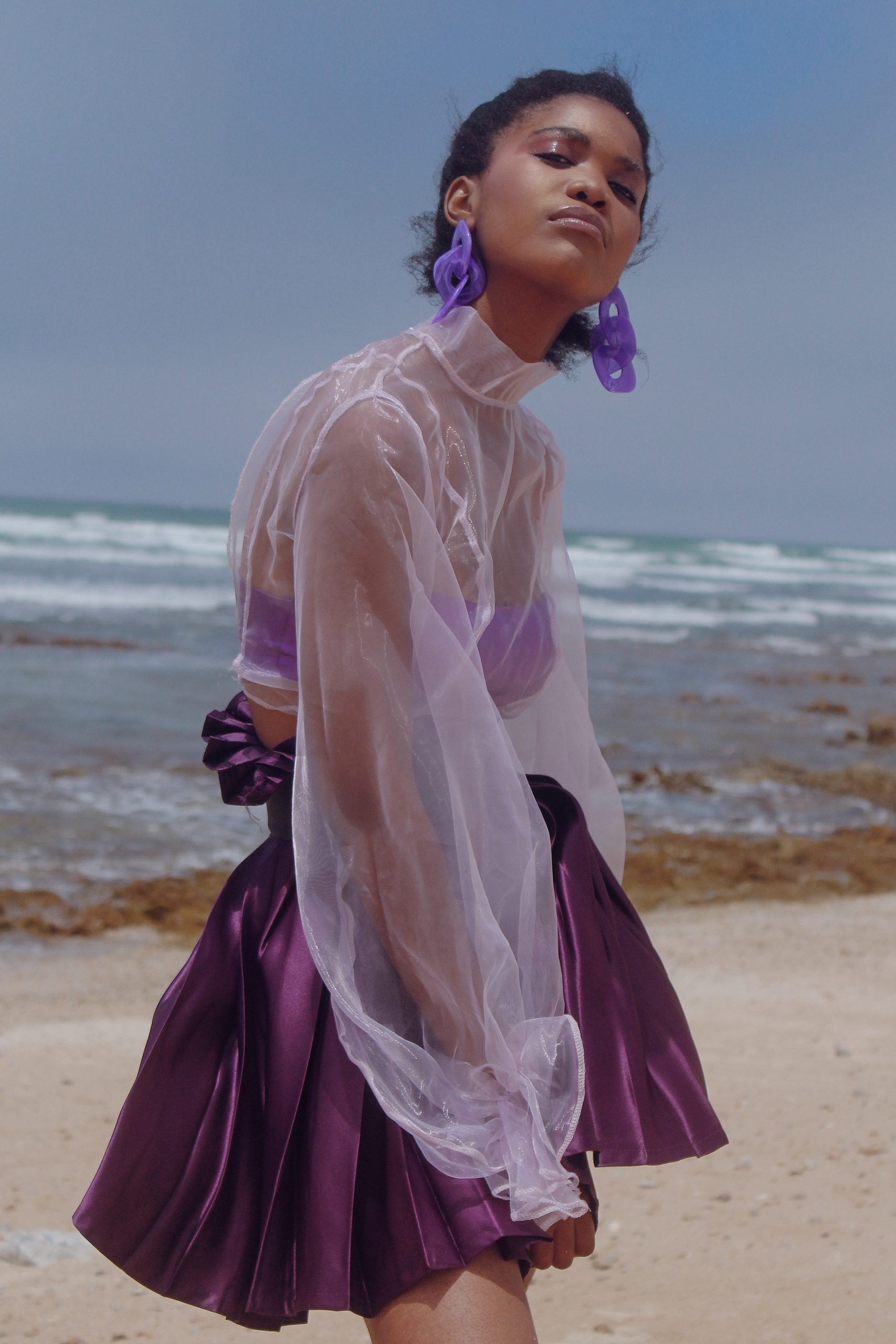 Losego Motshele (LM): Tell me about the inception of 'Lesego Seoketsa' the brand. Is itbrand something that you have always wanted to bring to life? Or was it an idea that occurred more recently in your life? …and what lead/ inspired you to start it?
Lesego Seoketsa (LS): Lesego Seoketsa is a fashion brand mainly focused on storytelling and expressing conceptual topics concerning identity politics and most importantly environmental sustainability. I have always felt a push towards fashion and it began in my teenage years after watching Vogue's documentary, The September Issue. My approach towards fashion is using clothing as expression, I also love image making which is why I have a difficult time separating visual art and fashion, in my mind the one cannot live without the other. I eventually studied a fashion degree and learned how to commodify clothing, which lead me to start this brand. Understanding fashion academically helped me to further research and understand its industry. There are so many things I do not agree with when it comes to the fashion industry, one being unsustainable and unethical mass production of clothing as well as fast trends. Fast fashion has its consequences on the environment and on human lives. I am trying to figure out how I can change this, I am only at the beginning of this brand and that means I have to be a knowledge sponge, I am also learning from other well established brands who are finding [alternative] solutions.
LM: Talk to me about the RISE collection. Why the word rise? What inspired the name?
LS: The RISE collection is inspired by the duality of masculine and feminine energy, and the thought that we all possess both. People like to gender these energies; however they are not limited to being a specific gender. I express this thought through silhouettes and textures of fabrication that contrast each other. It is also inspired by Power Dressing which was a big trend in the 1980's. The name RISE means to move from a lower position to a higher one, I chose it for this collection because I want it to elevate whoever wears it, most importantly women and femme-identifying people. I want people who wear it to feel powerful.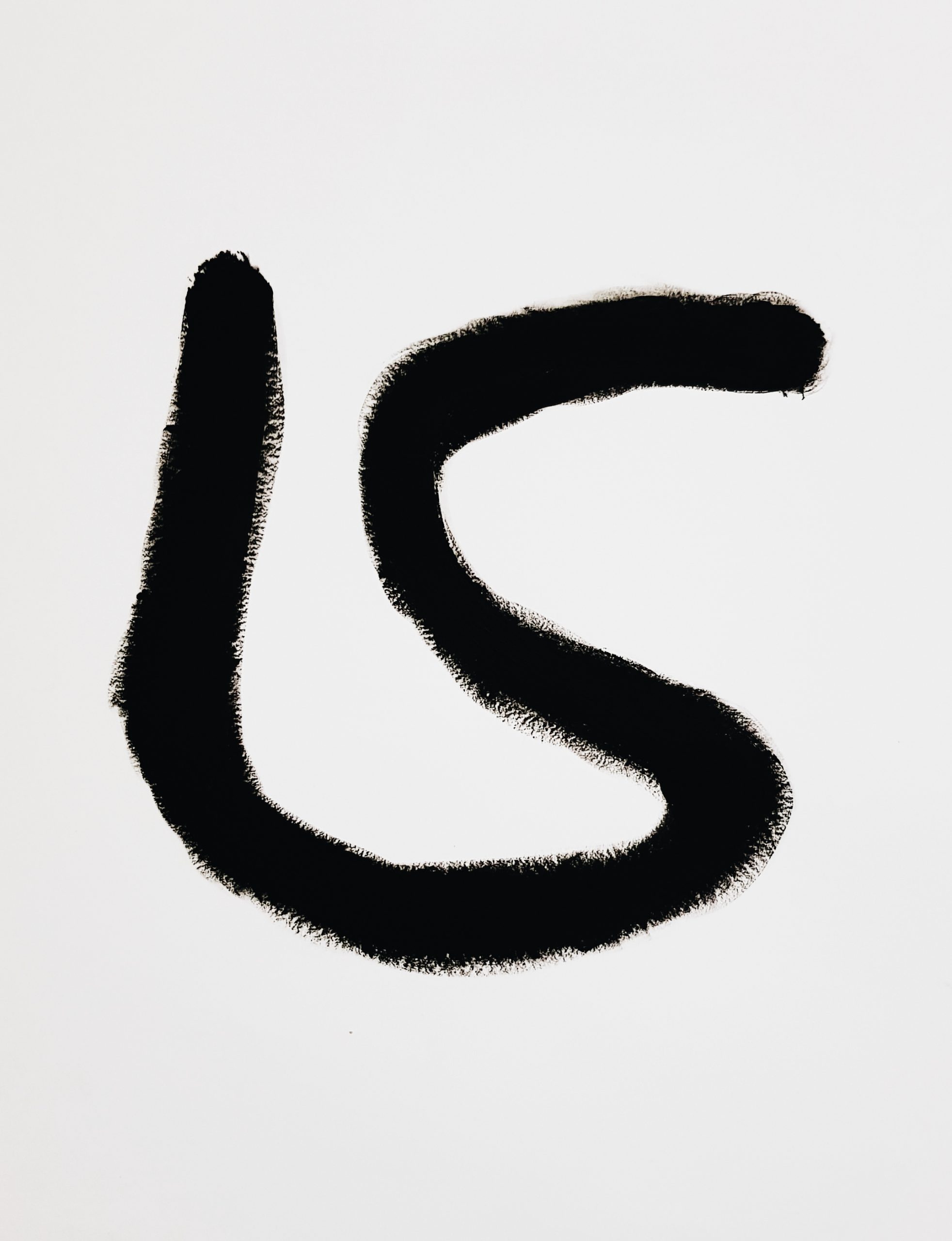 LM: In one of your Instagram posts on the Lesego Seoketsa page, you say that the Rise Collection was inspired by the 80's trend of power dressing? Please explain why this served as a source of inspiration? Do you think that there are links between the society in the 80's and today's society, particularly as it relates to womaxn, that would makes this dress style relevant today? If there are certain links/ similarities, what are they?
LS: The collection is inspired by the 1980's Power Dressing movement. Women wanted to be taken as seriously as men in the workplace, they wanted to assert their power and they expressed this through clothing such as suits and more [specifically] blazers with shoulder pads. Exaggerated sleeves and high shoulder blazers changed the appearance of small shoulders and signified a sense of power. The Rise collection expresses some parts of Power Dressing, however it still maintains feminine shapes and fabrics to imply that power is not only found in masculinity but it is also found in femininity, the softness and more rounded shapes. The concept of Power Dressing means something different today, women are no longer finding power in emulating men, instead they find power through being themselves. Some women like more masculine shapes and textures and others express their power through femininity, RISE aims to blend these energies and aesthetics into one. Although the world has made strides in technology since the 80's I believe that society hasn't changed much, we are now more accepting of each other's differences (that's what media likes to portray), but in reality issues such as inequality and the oppression of marginalised groups still exist.
LM: Take me through the design and production process of this collection; that are some of reasons behind your chosen fabrics and silhouettes, the fit, etc…
LS: During the making of this collection I was guided by my college lecturers, I wouldn't have completed it without their insight. My process begins with design and research, I looked into Power Dressing and how other designers executed the concept, I went hunting for fabrics which was not easy because we have a very small textile industry in South Africa. After this, I start designing patterns and cutting out fabric, the final part is constructing the garments. My silhouettes are inverted triangle tops and rounded tops. The proportions of the blouse sleeves are slightly exaggerated and shoulders for the jackets and dresses are placed high, however, the skirts are mostly normal A-line shapes. I used fabrics such as organza, mesh, scuba, lycra, suiting and roof lining. Roof lining is a car upholstery fabric used to cover car seats. When these fabrics are placed against each other, there is a stark contrast. I also want to point towards the idea that we can up-cycle unconventional fabrics from car seats and furniture that is no longer in use. I created this collection in the most sustainable way I knew how. None of the off-cut fabrics were thrown away and I repeated most patterns in order to avoid making new ones to save paper. I am still researching about biodegradable and recyclable fabrics, I wish to get to a point where no waste is produced during the fashion process.
LM: Please describe the core message you wanted to communicate to people through this collection in two sentences?
LS: The expression of power is rooted in finding the confidence to be yourself.  You can be all the things you wish to be if you removed the imposed expectations [on] your identity.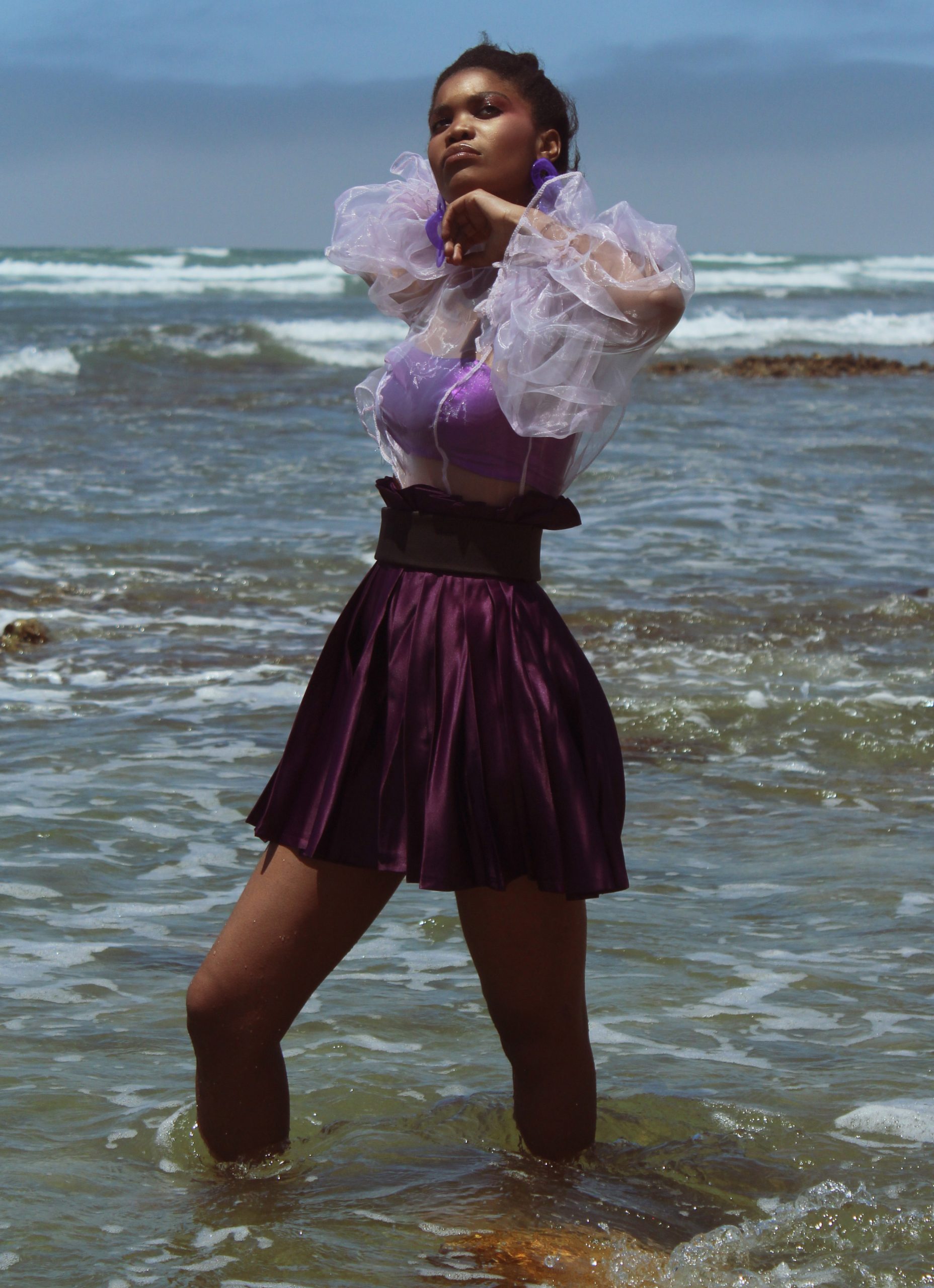 Credits:
Model: Teboho Pule
Photographer, Stylist & MUA: Lesego Seoketsa