Whether high fashion or street fashion, the fashion industry exists in a constant state of reflection and projection. Reflecting on pieces and trends of the past – sometimes within the same fashion house – and projecting images of what it looks like to exist in present times onto the runway. Gucci's 100th celebration just earlier this month was a reflection of the brand's journey over the last century, and the pop-cultural influences throughout that period. Even fashion's biggest night out – The Met Gala – was to celebrate the 75th year of the Costume Institute of the Metropolitan Museum of Art. One might wonder though: is fashion's liminal existence between the past and its future ultimately holding it back from being more exciting? Or is it the fact that legends are never expected to retire, but sooner die before the title of creative director is handed over? While I'm sure that it must have been a delight to octogenarian Vivian Westwood to see that her corset from the 90s made a gigantic comeback in 2019 (coinciding with the rise in "archival fashion"), do we have to keep waiting for the taste of the general public to make a cyclical return to the early work of fashion legends? Couldn't we just try something new?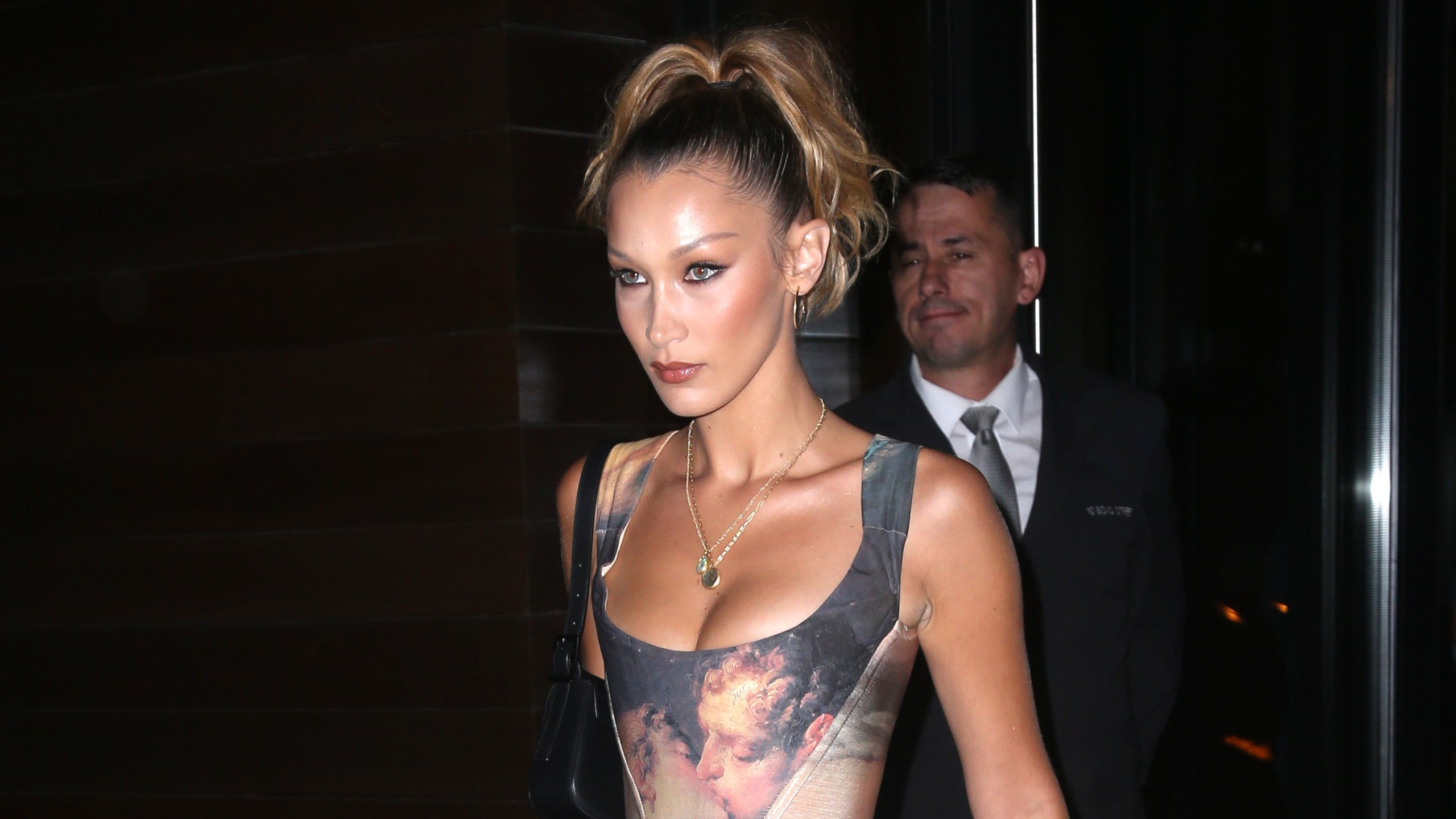 It could never have been predicted a few years back that that "something new" would emerge from a global pandemic. Last year's Met Gala, which, ironically, was themed "A Journey Through Time", was initially postponed in the hope that it might take place later in the year. However, mid-way through May, the event was formally announced to be cancelled. However, for fashion lovers, this wasn't a Met-less year. While the halls of The Met were unoccupied, the TL streets were buzzing with life on the first Monday of May – as is Met Gala tradition – for the first-ever HF Met Gala. "HF" in this instance comes from "HF Twitter" – high fashion Twitter. A space for fashion discourse for high fashion enthusiasts. It's also a space of appreciation – appreciation for fashion as an art form, as a craft, and an appreciation for the community that sustains it. It's essentially built upon the same premise as 'stan' Twitter (yet, for some reason unknown to me, observably less toxic). So when the official Met Gala couldn't actually happen last year, a group of 11 femmes across HF twitter orchestrated the first-ever HF Met Gala. If one was to scroll through #HFMetGala2020, one would be able to see the looks and mood boards that made the internationally recognised event, in the same way one would be able to typically visit The Costume Institute and see the pieces adorned by celebrities that had been donated to the museum.
It's truly an inspiring sight to see lovers of fashion — who make century-old names like Gucci and Westwood relevant today — have a space to partake in and show off their own acquired knowledge of fashion. Abiding by a theme (with last year's theme being the same as the official Met Gala's), these fashion enthusiasts now have an opportunity to show how they might have interpreted the theme, whether through sourced images or clothing they already own. The emphasis in the latter option is on already owned clothing, which is a conscious stance against the wasteful nature of the fashion industry in its overproduction of clothing, year after year. Already owned casual wear pieces are actually encouraged (so long as the outfit abides by the theme). While it's a marvel that Rihanna's Guo Pei 2015 Met Gala piece took 2 years to make, what happens to it outside of archival and presentation after the event? The piece hadn't been worn off the runway before Rihanna, and had originally debuted on the runway in 2010.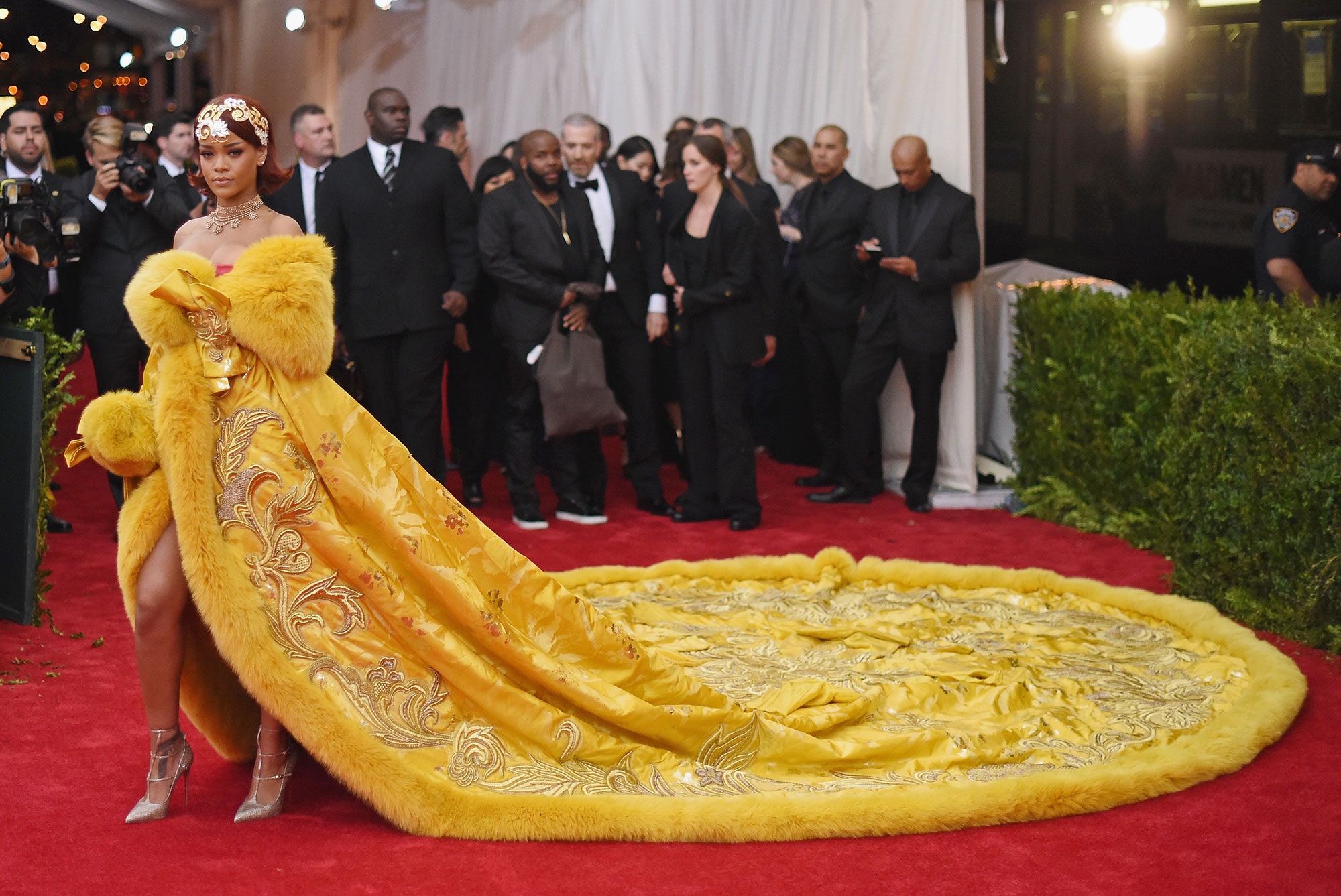 It's this healthy distance that lovers of fashion on HF Twitter have from the toxicity of the fashion industry that allows them to have a perspective that seems to be generally lacking within the industry. It's an inspiring vision of what might happen if the fashion industry resembled other industries, where older people eventually bow out of their leadership positions at a reasonable age and allow younger faces to climb the ladder. With this year's Met Gala being postponed to September, fashion enthusiasts will have the whole of 3 May to scroll through the looks which some of HF Twitter are quite literally sewing together for themselves. This year's HF Met Gala has an independent theme, Faces in the Mirror: Fashion and the Horror of Identity, and we can't wait to see what new faces we might see tackling fashion's cooler "night out".