There are many ways to think about the body. When poet, artist and curator Anaïs Duplan speaks of 'cosmic bodies' he is advancing a unique turn. This cosmic corporality provides insight into how we might approach the body as an architecture….The body is an idea that is cosmic, which is to say, 'inconceivably vast.' Body: it is a world-building word, filled with potential, and, as with glitch, filled with movement.
Legacy Russel, Glitch Feminism
"…I'm not opaque. I'm so relevant I'm disappearing." Writes poet, artist and curator Anaïs Duplan in his poem On a Scale of 1-10, How 'Loving' Do you Feel?' — And I think about Blackness, a gendered Blackness specifically, and its relationship with and confrontation of hyper-visible invisibility. About how the material topography, along with the aesthetic and creative modalities of femme Blackness have been pathologically consumed and appropriated by whiteness; to keep itself relevant in a world that has increasingly dared to speak truth to its colonising power.
I also think about how the grammar of racialising assemblages has symbolically codified gendered Blackness, its material and symbolic site/sight abstracted through "a conglomerate of socio-political relations that discipline humanity into full humans, not-quite-humans and nonhumans" (Weheliye, 2014).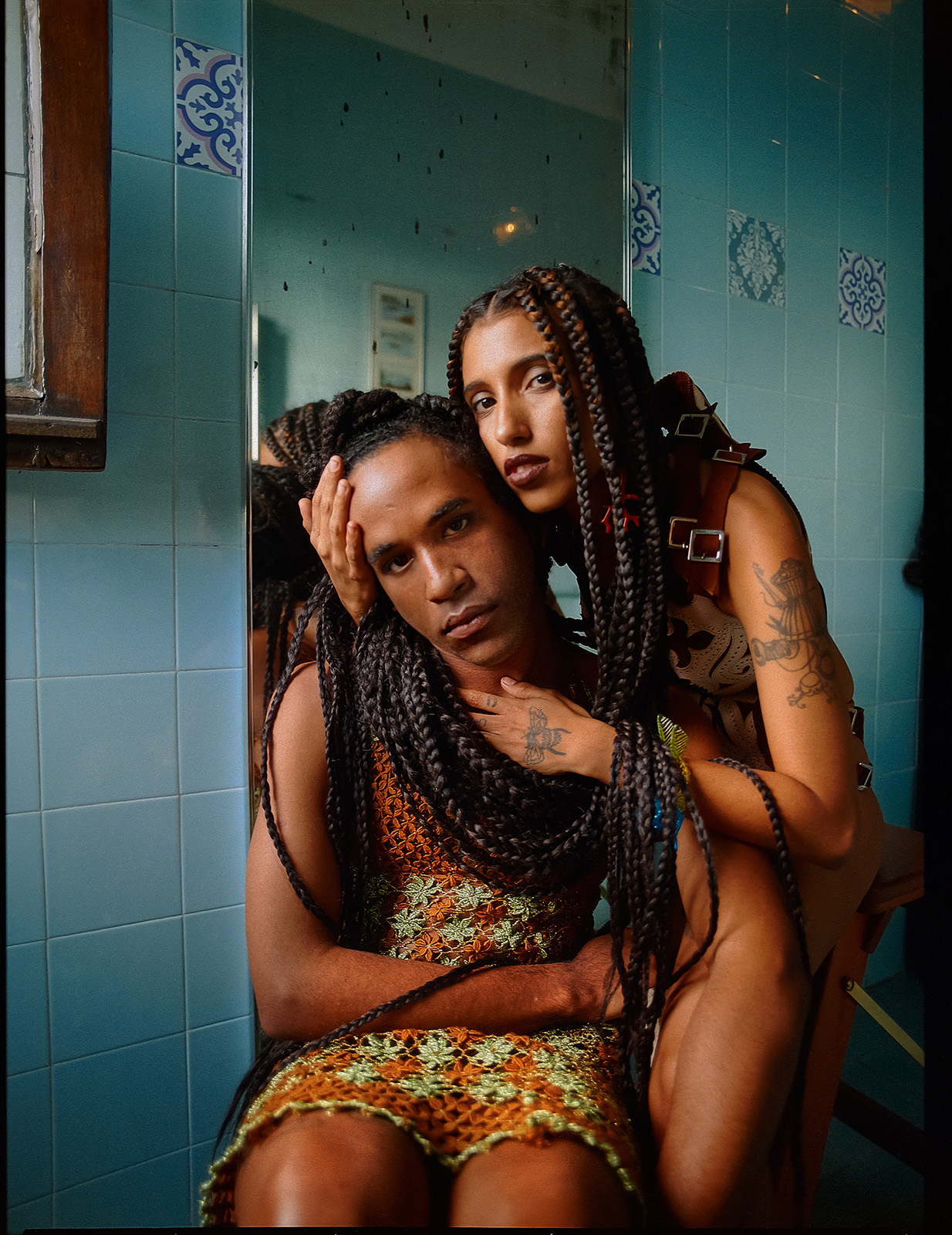 It's this H/history that Solange sang in resistance to, on A Seat at the Table when she crooned:
Don't touch my hair
When it's the feelings I wear
Don't touch my soul
When it's the rhythm I know
Don't touch my crown
They say the vision I've found
Don't touch what's there
When it's the feelings I wear
 
They don't understand
What it means to me
Where we chose to go
Where we've been to know
It's this H/history and politic that comes to mind when I think of, and with, the works of Afro-Brazilian artist, Janice Mascarenhas who uses hair as their medium of creation. "From sculptural braids spelling out words and dreadlocks fashioned into shapes, to styles that incorporate flowers, pearl beads, miniature figures and clay masks, Mascarenhas' creations are both visually striking and rich in meaning."
Mascarenhas' rhizomatic practice and method weave their way into the past(s), present(s) and future(s) of Blackness, their sculptural hair and braid work existing as loaded terrains of artistic questioning, contestation and re-imagination that engage with the body — with Black gendered corporeality — as a cosmic architecture. A cosmic architecture that moves us forward into future(s) of our wildest imagination. Janice and I communed in the virtual space of the in-between following their 2021 Dazed 100 win, to talk and think through their work and practice in the interview that follows below.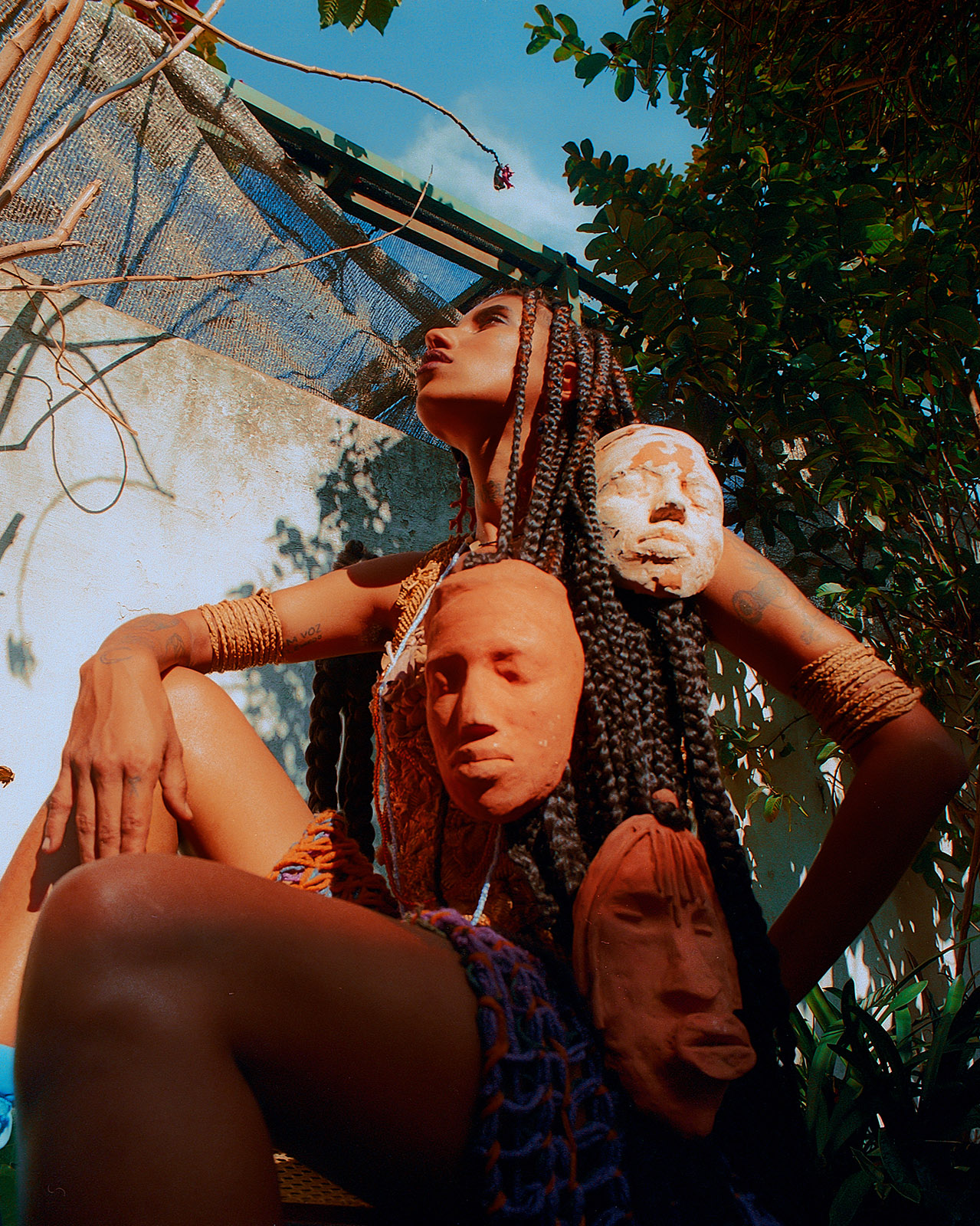 Hi Janice, firstly, it's great to virtually meet you from afar. I remember first coming into contact with your work when you applied for the Bubblegum Residency and being extremely moved by it. Perhaps, initially from an intuitive and (re)memory based impulse.
As Black femmes, I think the ways we are conditioned to be in relationship with our hair — like most things touched and tainted by white supremacy and its cannibalistic colonising impulses — is from a place of deficit. What the world learns us about our hair and thus ourselves, is that it is unruly, undesirable, unwanted and that it needs to be stringently 'managed' — these are all complicated, complicating and undoing feelings. 
How has your intimate relationship and evolution within your art practice reconfigured these sentiments we internalise about our hair and ourselves, perhaps even offering some healing potential?  
Janice Mascarenhas: I had a strong relationship with my hair, before understanding my racialised body in the world, I used to straighten my hair but always felt like a misfit.
During high school, I'd usually braid my hair during classes and my classmates used to get bothered by my arms moving; I liked to sit in the first row. When I was still in high school I fell pregnant at 16 years old, and the doctor forbade me from straightening my hair with chemical products and this was very violent to my self-esteem.
During this time, I shaved my head and started developing my relationship with my roots, in the beginning it was difficult because it was a whole new visual identity for me. I then started my journey with braids which led to me feeling beautiful, with stronger self-esteem and I also felt myself healing. After 3 years having started in the industry, what was most important to me was that Black women could come into contact with the same kind of healing I had.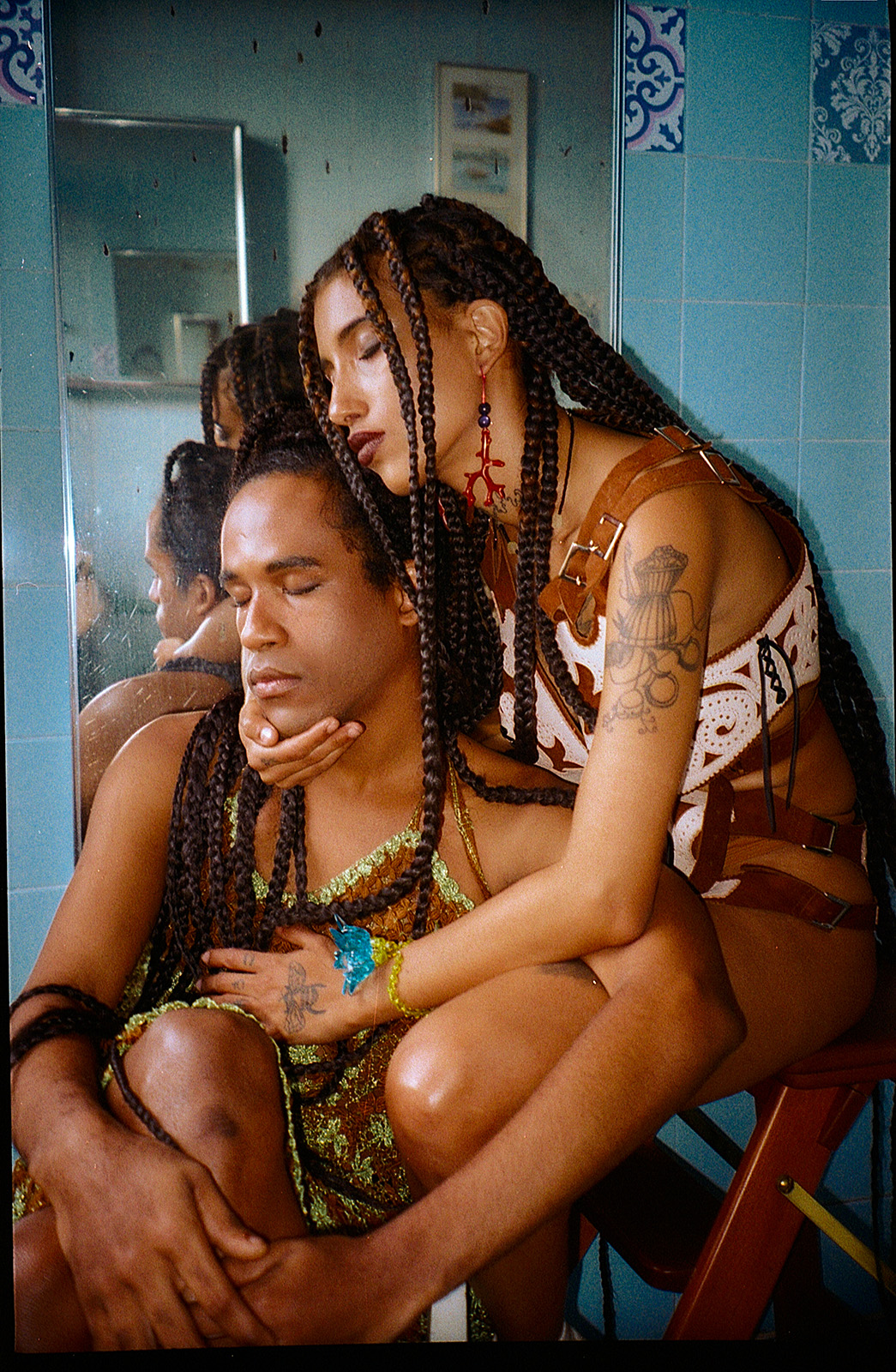 For Black people of African origin, both still residing within the continent and those spread across the Afro-diaspora, our relationship with hair transcends the material and the aesthetic. Hair has been and remains part and parcel of African spiritualities, our modes of communication and even our modes of resistance and revolution.  
With this said, would you say that your sculptural braids can be engaged with as just art, or would you say that they also exist as spiritual or cultural artefacts, especially given the influence of Candomblé in your work? 
Janice Mascarenhas:In my religion hair represents life, after understanding that I recognised that the hair performs/functions as an extension of the mind — this is my belief and the sculptures I make become an example, to myself, of how life can manifest through hair.
What part does ritual play in your practice — if any — is there a ritual of preparation, execution or one that comes into play once you are done with a piece? 
Janice Mascarenhas: When the sculpture is complete, I do nothing except just contemplating the result. However, before creating I need to connect my body with the dirt, so I excuse myself and ask for permission to use clay.
My ancestry has deep connections with this element from nature, so it's very important that I have a relationship with this energy. There is a special praise that I do which is about human beings coming from clay.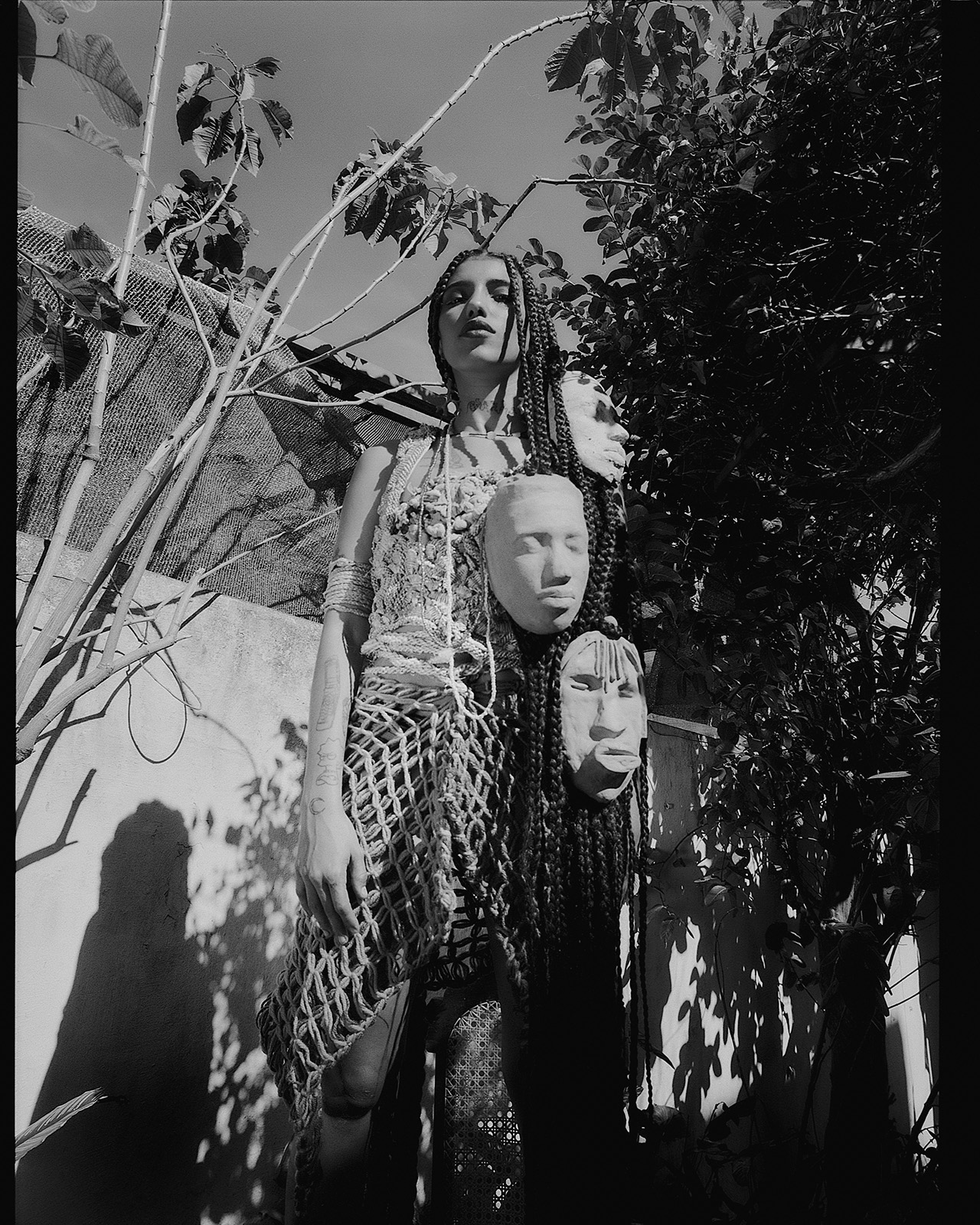 You were announced as 2021's winner of the Dazed 100 — congratulations! — What possibilities of expansion and evolving in your practice and its reach do you think this will open up?
Janice Mascarenhas: This opportunity has opened me up to the possibilities of working as a creative director and to better understanding my work as art.
It was very special to my community to realise that what I believe in and am doing in constructing Black self-esteem and Being, is a collectively shared goal.
What would you say your work says about Black people, Blackness and our future(s)? 
Janice Mascarenhas: That I am the materialisation of my ancestors' dreams, that there are ways to live in freedom through resistance despite all the circumstances we have.
I believe that the future is built with the legacy of art. I'm sure the future is Black, so is the present, and so was the past. I have to be here now because self-loving Black life has to exist in the years to come.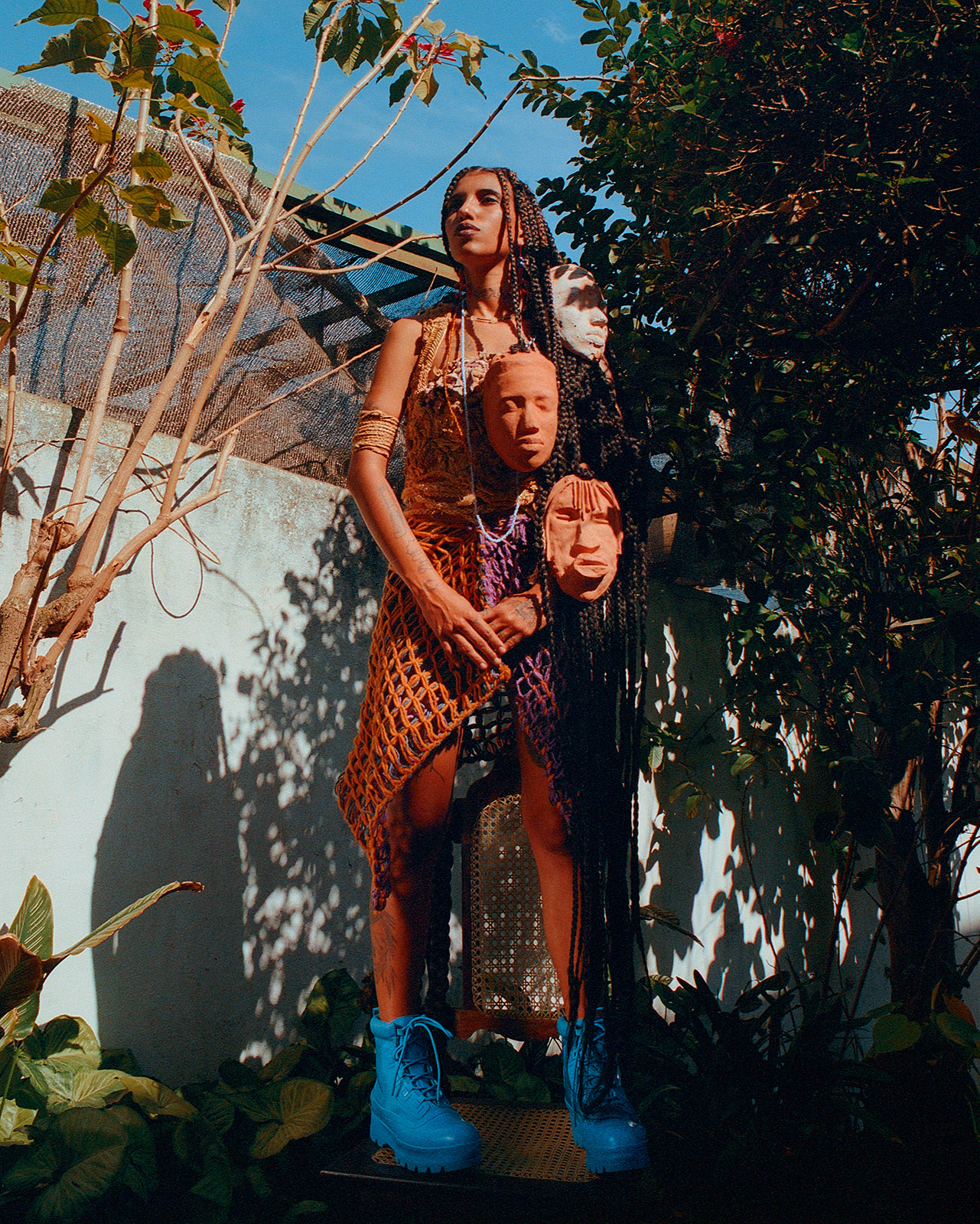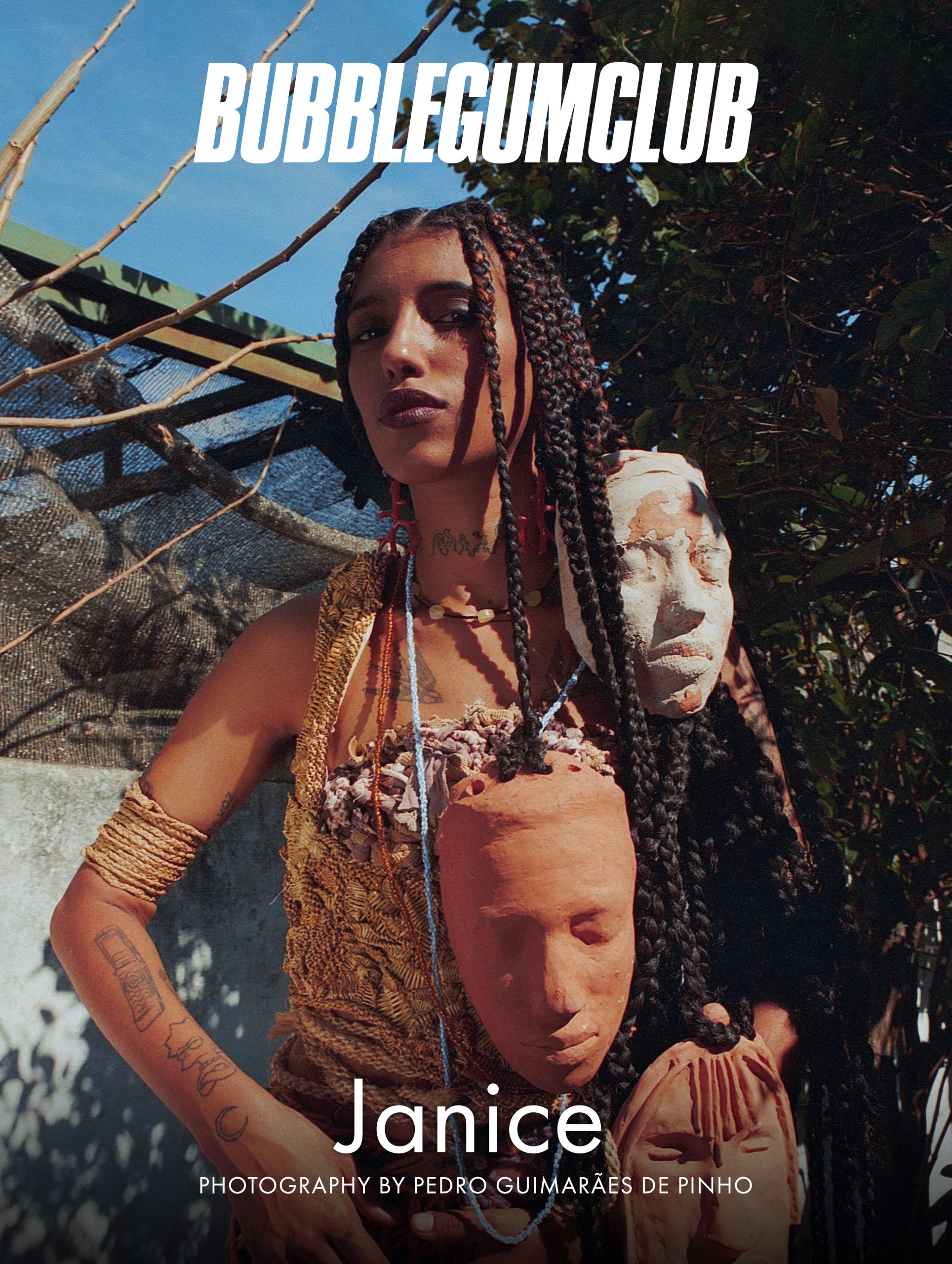 Credits:
Photography by: Pedro Pinho
Creative Direction and Hairstyling by: Janice Mascarenhas
Styling by: LEBARA
Makeup by: Hana Saito
Producer: Mafalda
Model: Ro