The meteoric rise of Odwa Situma, better known as Dee Koala, has frankly been unmissable but more on that later. Fortunately for fans she has now released her debut album 4 the Khaltsha; yet another milestone in the young emcee's career. The title itself is an interesting point of departure where the album is concerned. Not only does it refer to the nickname of Khayelitsha just outside of Cape Town where Dee Koala grew up, but it's also a play on words on a favourite phrase used by most if not all rappers, informal music blogger and rap aficionado's "It's for the culture."
Undoubtedly the album is a sonic collage of what you'd expect from a rap album in 2019. A heavy mixture of trap-influenced beats, distorted 808's and from Dee's side a frankly relentless mostly triplet flow that ranges from confronting to laid back. Although that might sound like the description to a whole host of modern South African rap releases, Dee stands out not only for the seamless manner in which she mixes "Kasi isiXhosa" and English, but she successively navigates a pitfall that plagues so many young up and coming artists. Yes, the album is trap heavy but when listening you mostly hear Dee; unapologetically being herself, no need for cheap imitations of Cardi B, Nicki Minaj or Travis Scott although "Baller Nge Budget" certainly has some Travis inspired autotune crooning. The importance of this authenticity should not be understated; Dee is abundantly herself on the project and not one of the thousands of SoundCloud Travis Scott impersonators that are present in the current rap culture.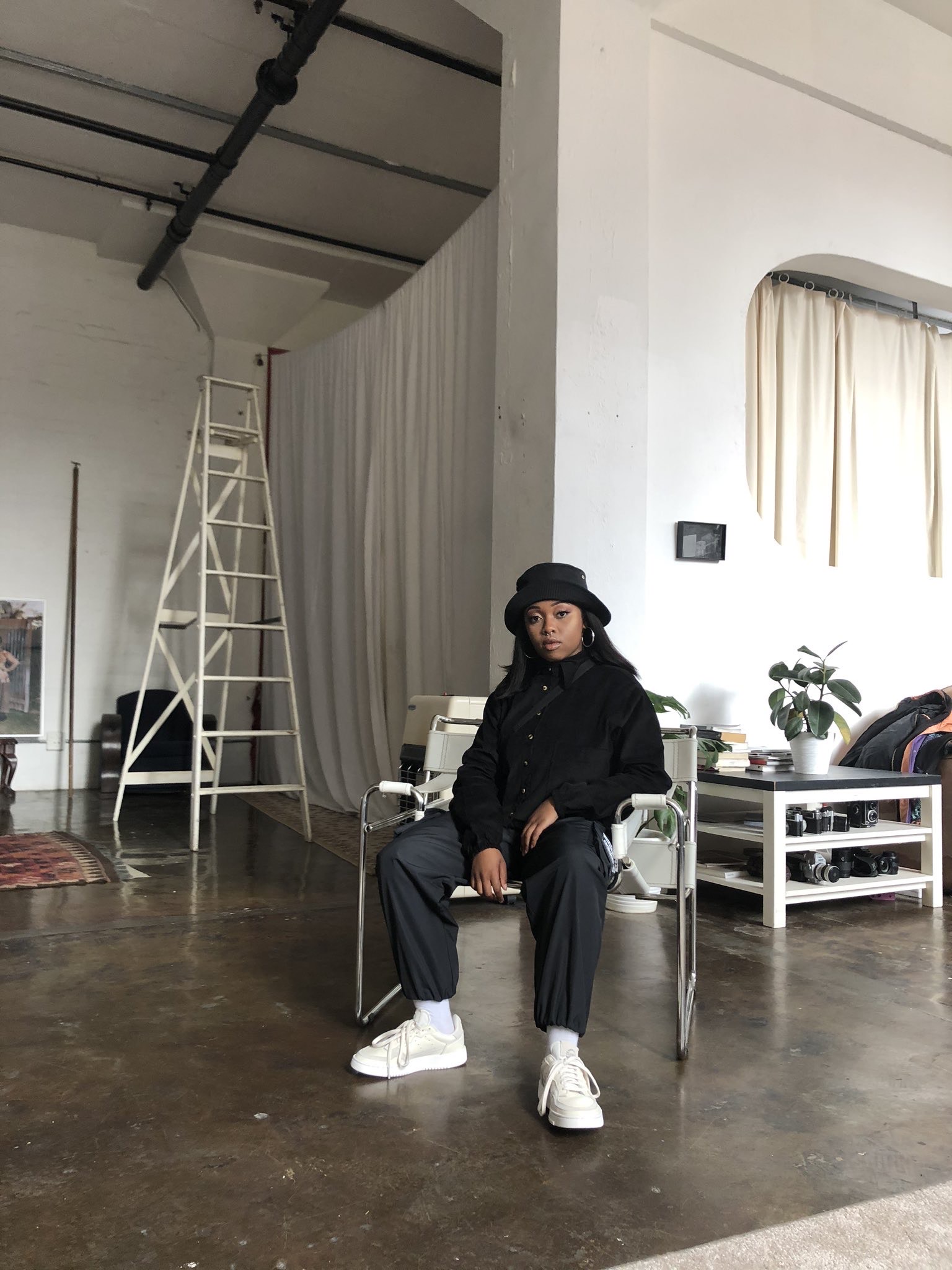 The aspect of great importance though, is the other way in which Dee sets herself part from the rest. Yes, there are trap beats, adlibs and hype but when we break it all down Dee at her core is a fantastic storyteller. As she herself puts it, "I shall musically, through my lyrical content, always tell stories that South Africans and everyone around the world relates to. I feel if SA can relate, then the rest of the world can relate and being 4 The Khaltsha; I want to tell a good story, whether it's joyous or heart-breaking, I just want to tell a good story. I think that our rap landscape and movement as a whole is currently full of good stories, and we are bringing social awareness to issues that people otherwise choose to turn a blind eye to". It is here in these moments, beyond the hype, beyond intoxicating 808's and stellar features from the likes of Moonchild Sanelly, that listeners can see just how special Dee is. She herself points to the track "Thando" as an example, "it speaks of a girl who has dreams but has never gotten love from a 'father' figure so she searches for love in all these different kinds of men, she doesn't do well in school, she wants to sing, then she becomes friends with the wrong crowd & becomes involved with sugar daddies or 'amablesser', and she ultimately contracts HIV/AIDS."
So, let's get back to her meteoric rise to fame I mentioned in the intro. A majority of the articles that have covered Dee's rise always point to how SA rap superstar Riky Rick re-tweeted a freestyle of Dee and declare this as the moment she made it. Now getting the co-sign from Riky is about as good a sign of approval as one can get in SA but I'm sure he himself will say Dee blew up based on her own talents, not just a co-sign. We are seeing a star in the making, 4 the Khaltsha is a complex, layered and well-written project, taking issues society tends to shy away from and making them sonically accessible and palatable. From her recent Boiler Room set to her relentless work ethic, Dee Koala and the Cape Town rap scene have fully arrived and they aren't planning on going anywhere.