45 Degrees brings us "vibes to help us dance with the angles", with the arrival of his debut EP called Pinocchio Mode. The EP's title is a nod to the classic Disney animated film, Pinocchio about a wooden puppet that desperately dreams of becoming a human boy. The 6-track EP—doused in experimental soundscapes and high-pitched baby-toned vocals, comes with a laidback energy and 808 heavy instrumentals that cut through speakers. In a recent interview with "The Sobering Podcast" he details how the EP is an outlet inspired by his complex relationship with music and fashion, along with how the two world take up most of his time—constantly clashing with his romantic life. Pinocchio Mode is made up of 45 tracks battling with matters of the heart, with 45 Degrees rapping about his past love interests and trying to navigate each relationship respectively.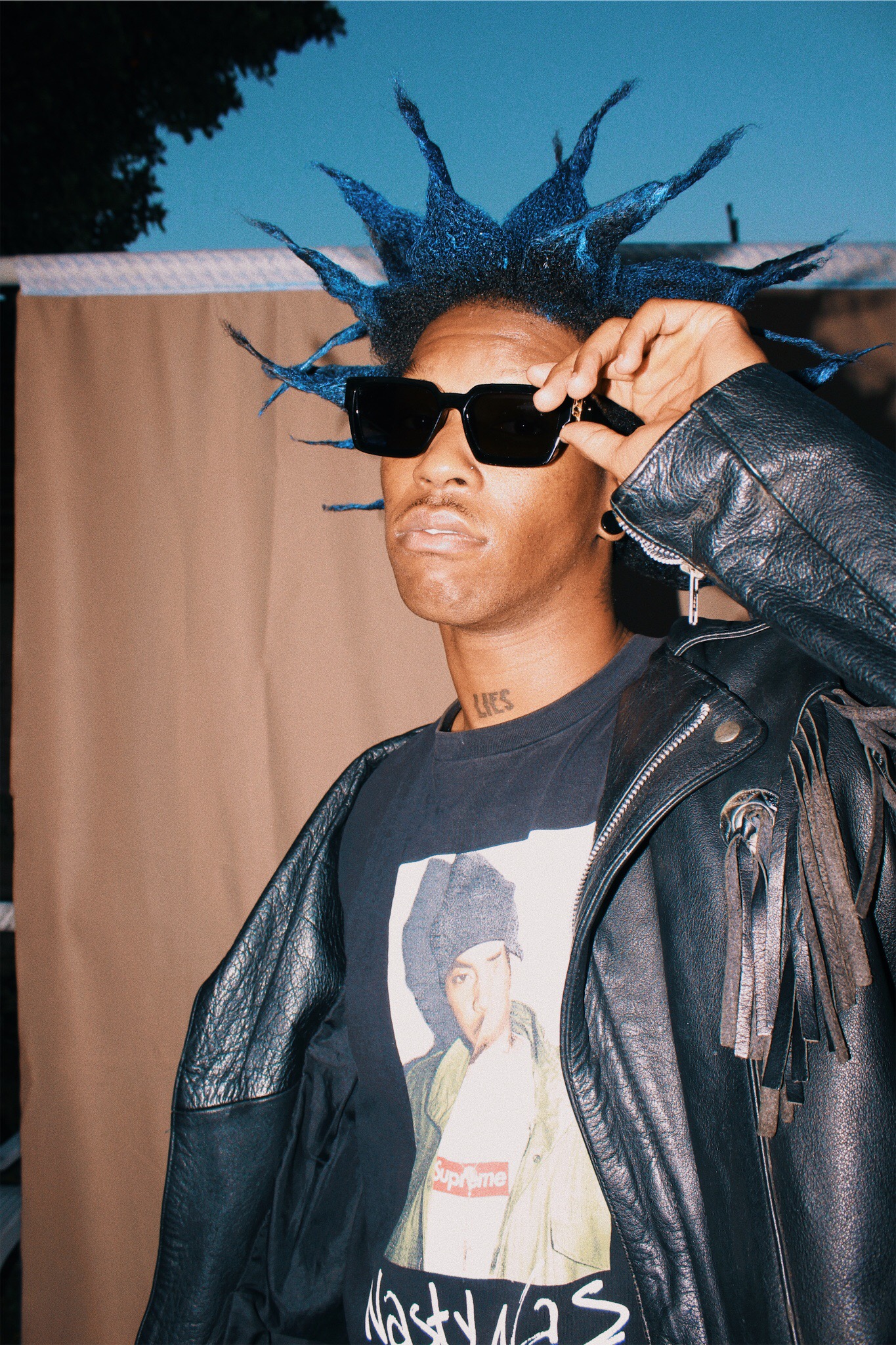 Photograph by Naomi Visuals
Its third track, "Self Sabotage" (featuring and produced by frequent collaborator Illrose), puts some of the EP's emotional context into perspective as the rapper shares how he continues to act in self-sabotaging ways in romantic relationships; opting not to communicate his emotions and resolve the conflict but choosing rather, to walk away from it all and then later being plagued with regret at the realisation of his mistakes. With this particular song; I can relate, the track has a familiarity that picks at my own past patterns of forever crumbling relationships. A nod to Kanye West's classic Graduation album-cover; Pinocchio Mode's own album-cover depicts an animated 45 with what looks like a ghost—or rather, Skellies—flying over a field of cacti and jaw-dropped clowns in the road's distance. The work of illustrator Agord Lean, 45's colourfully materialised world of clowns and cacti also bares some striking resemblance to Travis Scott's recent Astroworld album-cover. The 15 minute offering enlists a handful of producers and 4 solid features from the rapper's compadres in its production; Illrose makes the cut in production and also features on a couple of tracks. Its first track, "No Ways", sounds like an "in your bag" anthem—talking about 45's desire for success and the importance of grinding in silence and New York, American rapper Supreme Carl makes a guest appearance on its second track titled "They Crying". On this particular song the two rapper talk about how the "ntwanas" in Braam "are crying for the drip and the zaaz" and the infamous "Too Many Lies", sees producer-rapper Ricco coming alive on one of his two appearance on the EP. On Pinocchio Mode's "Friday Afternoon", a chillaxed steadily blooming track; 45 flexes his acrobatic flow and effortlessly moves between Portuguese and English—if find yourself getting lost in translation, don't sweat it cause the vibes will carry you through.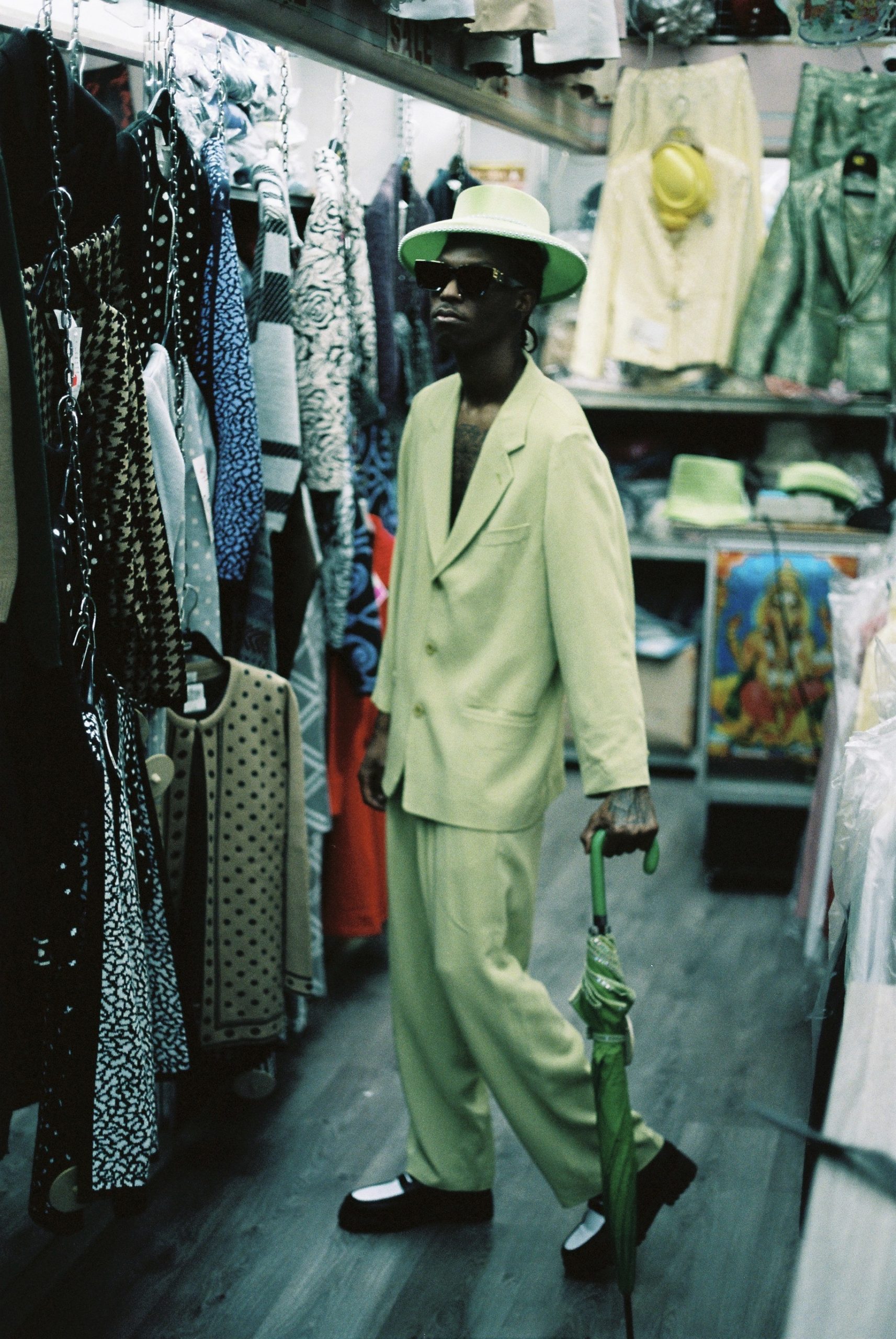 Photograph by Naomi Visuals
Pinocchio Mode touches on the realities of 45 Degrees' intimate connections with heartbreak being a constant theme, however, there are also reflections on good times woven throughout it. While the EP offers bangers with all 6-tracks, I do feel as though the project sounds more like a sonic personal introspection—of sort—on the rapper's own world of drip, love and relaxed flows, with 45 Degrees marrying 808-heavy trap production and his own unique lingo. In the same breath, I do also think that Pinocchio Mode pushes the rapper to the forefront of the new-wave journey and makes a statement that proves his journey is one for us to keep our eye on.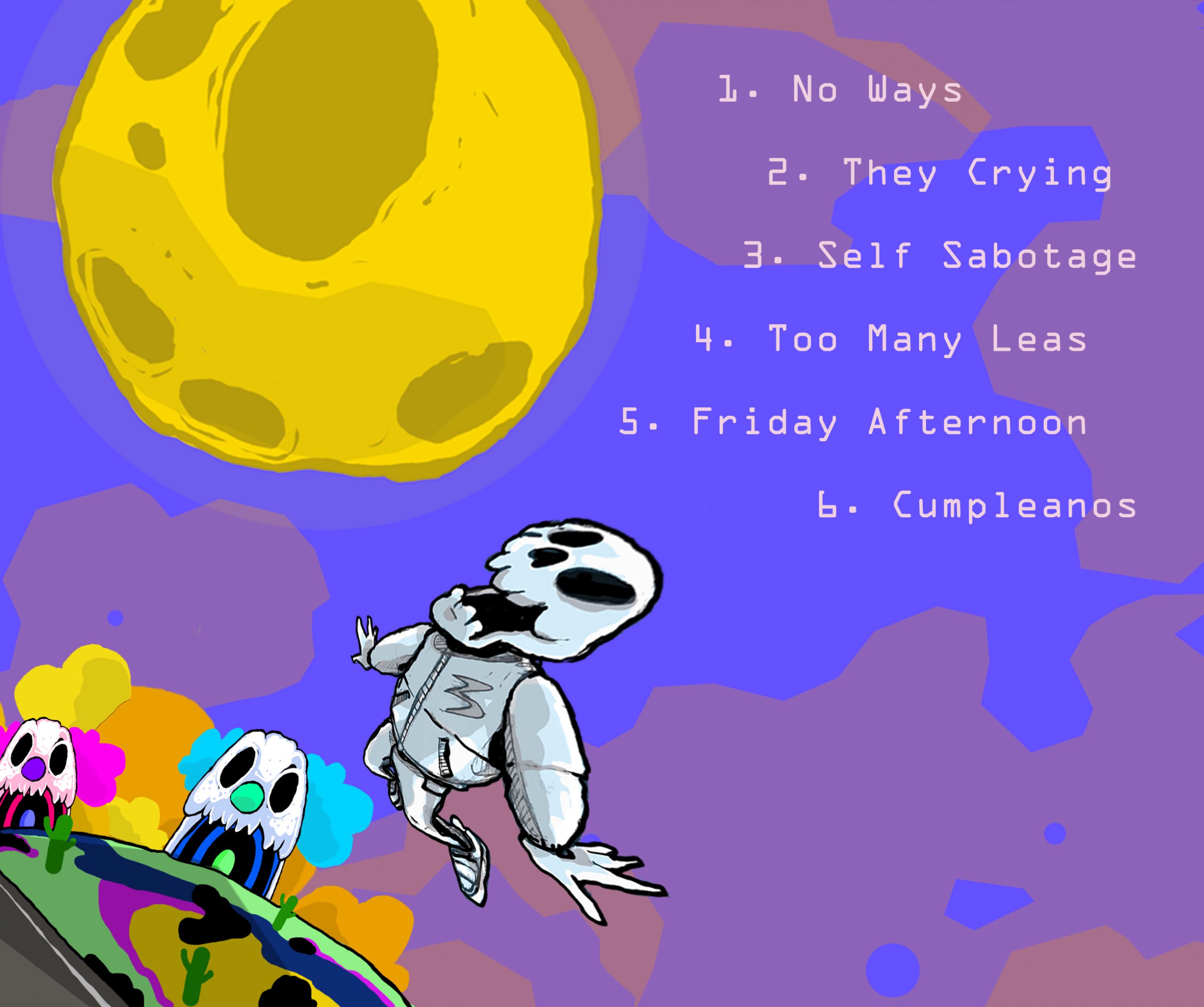 Pinocchio Mode tracklist