When one thinks of record labels, it's no mistake to picture a corporation that runs artists and does everything in their power to ensure artists produce hit records that are timeless. That has changed over the years and in this millennium it keeps changing, especially with the advent of the internet. 76666 describe themselves as a 'dynamic label', their potency is packaged through the collective of a print fanzine and a sampler which is a curation of neo-experimental sounds coming from Germany.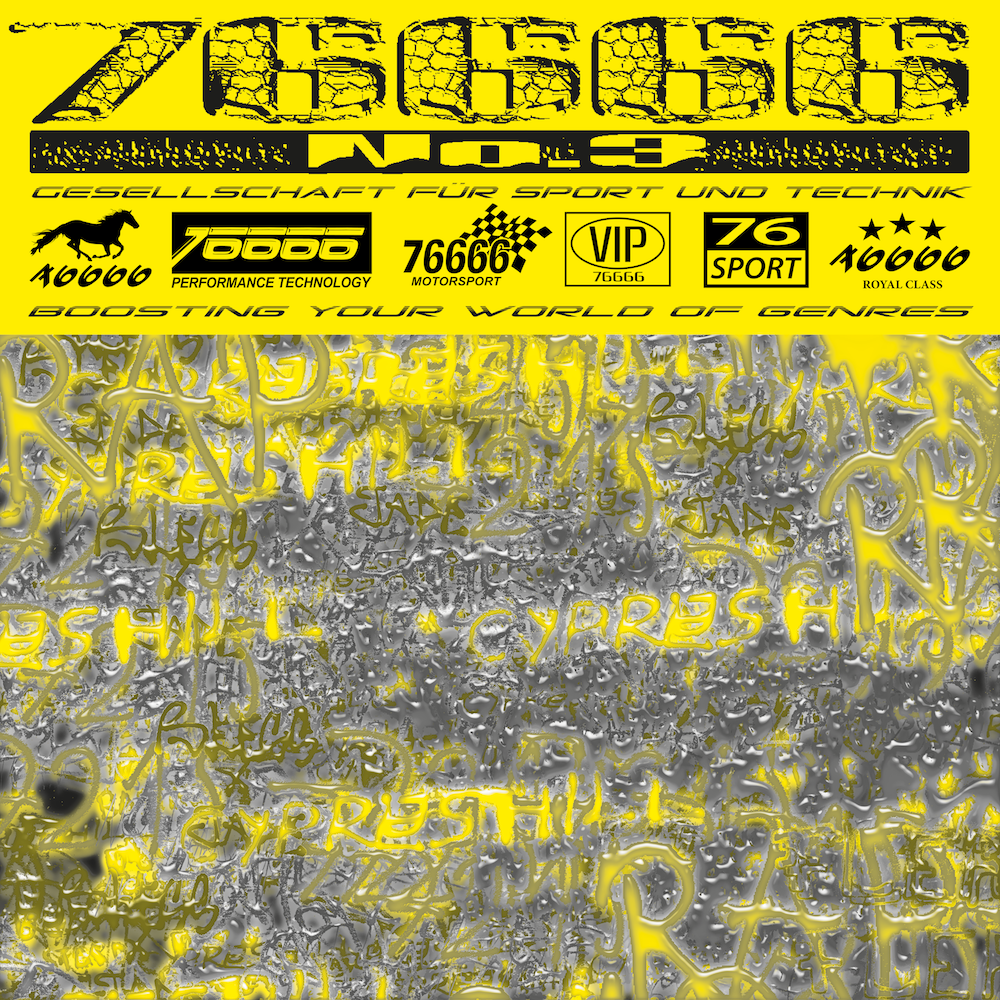 "76666 began as a group of friends who all had a passion for music and the wish to share musical experiences with others. The idea of 76666 was formed out of a regional lack of club-cultural and youth-engaging possibilities and collectively felt need to reclaim traditional concepts of nightlife and redefine them on [our] own terms." thirdworldlabour elaborates on the initiation of the group.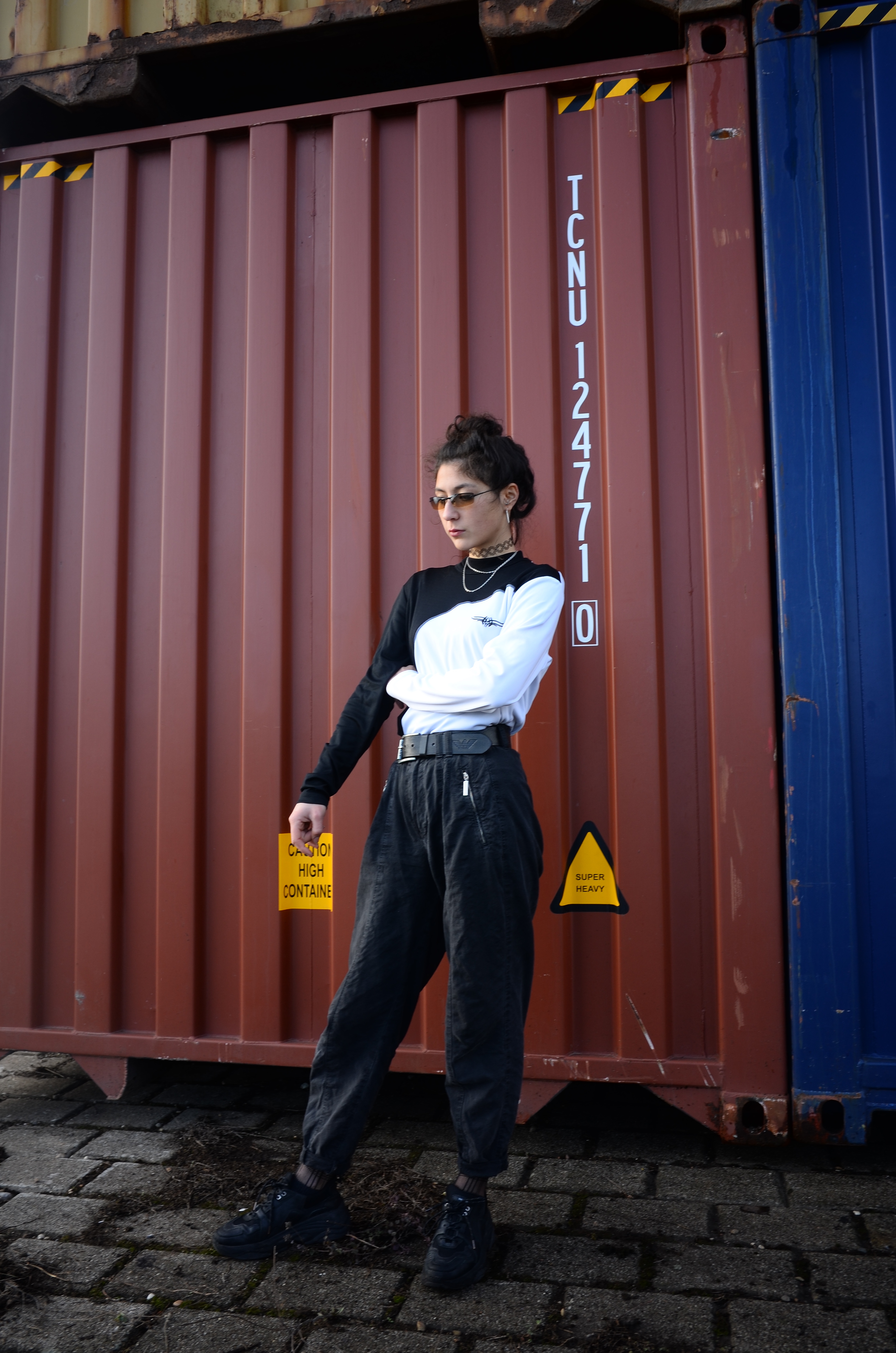 76666's approach is to be experimental, exploring the dynamics of hyperbole, their design language perpetuates the unconventional giving you a fresh perspective of an identity that is defining its own club cultural image with no direct or relatable source. With nothing to draw from they extract from themselves and what interests them, absorbing elements from European 70s rave culture reminiscent of the Dutch television show 'New Kids' and street culture driven sportswear aesthetics you find throughout eastern Europe's youth culture. Although referenced, their ownership of the iconic narratives comes from their thesis of parody.
Using unique collaging techniques their designs for the fanzine compact imagery and text that amalgamates the information in a way to create compositions that further twist the eye stretching vapourwave into something more raw and mildly grotesque. Their aesthetic bridges djing with the automotive and the linguistics of sport culture. They represent this with graphics that resemble German soccer kits, car tuning and racing iconography. They see djing as a sport for them which gives evidence to their visual illustrative.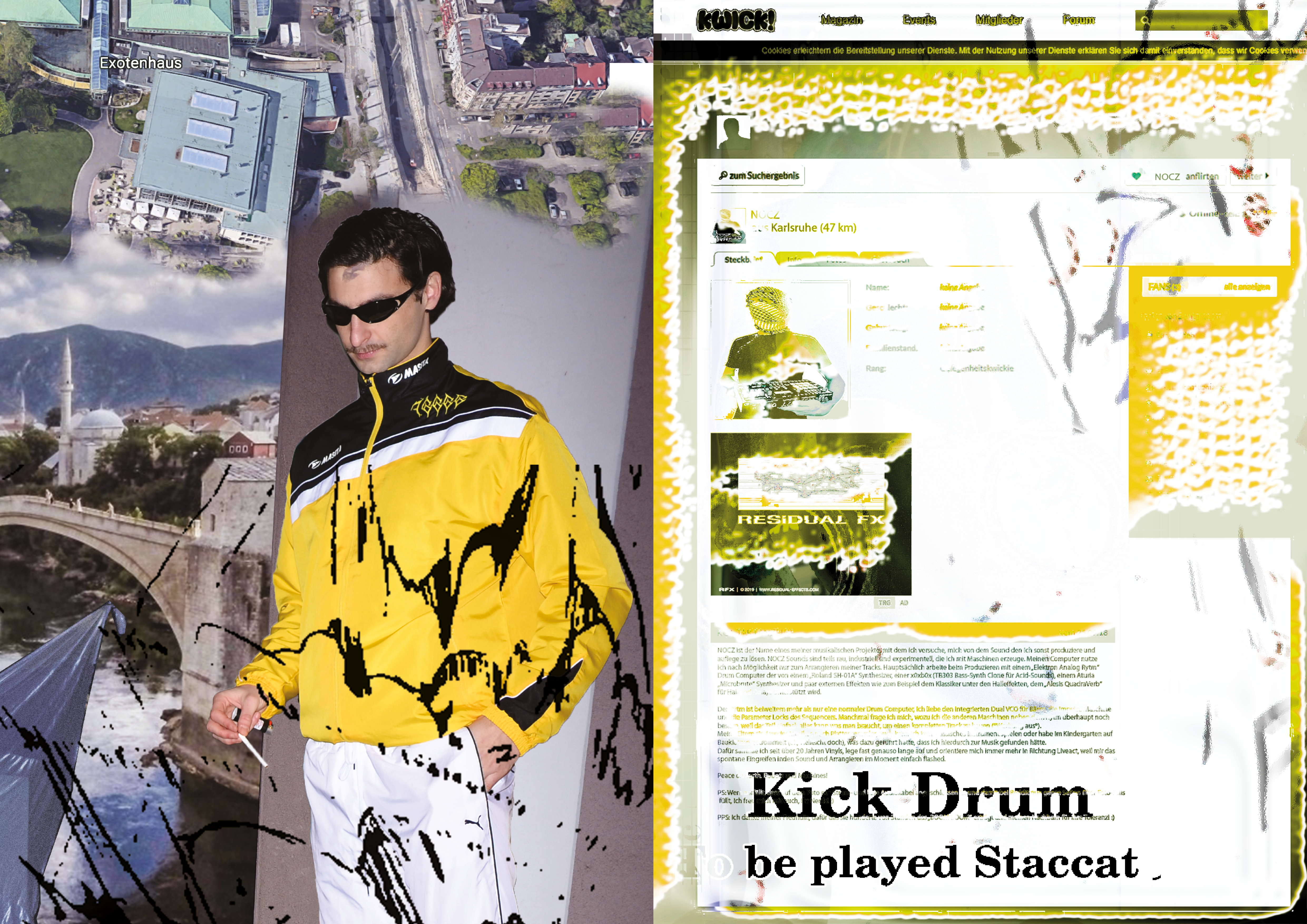 Their sonic agents are rhythms comprised of electronic adventures that either make for an alternate rave rush or a lucid state of transcendence into a different world. From imbalanced mashups to earthy psychedelia to hyper emotive lo-fi and alternative dance music, these sounds make for a distinctive experience from a place that is known for traditional ways of being. 76666 decide to oppose that notion to create something different collectively which unconsciously engineers sub culture.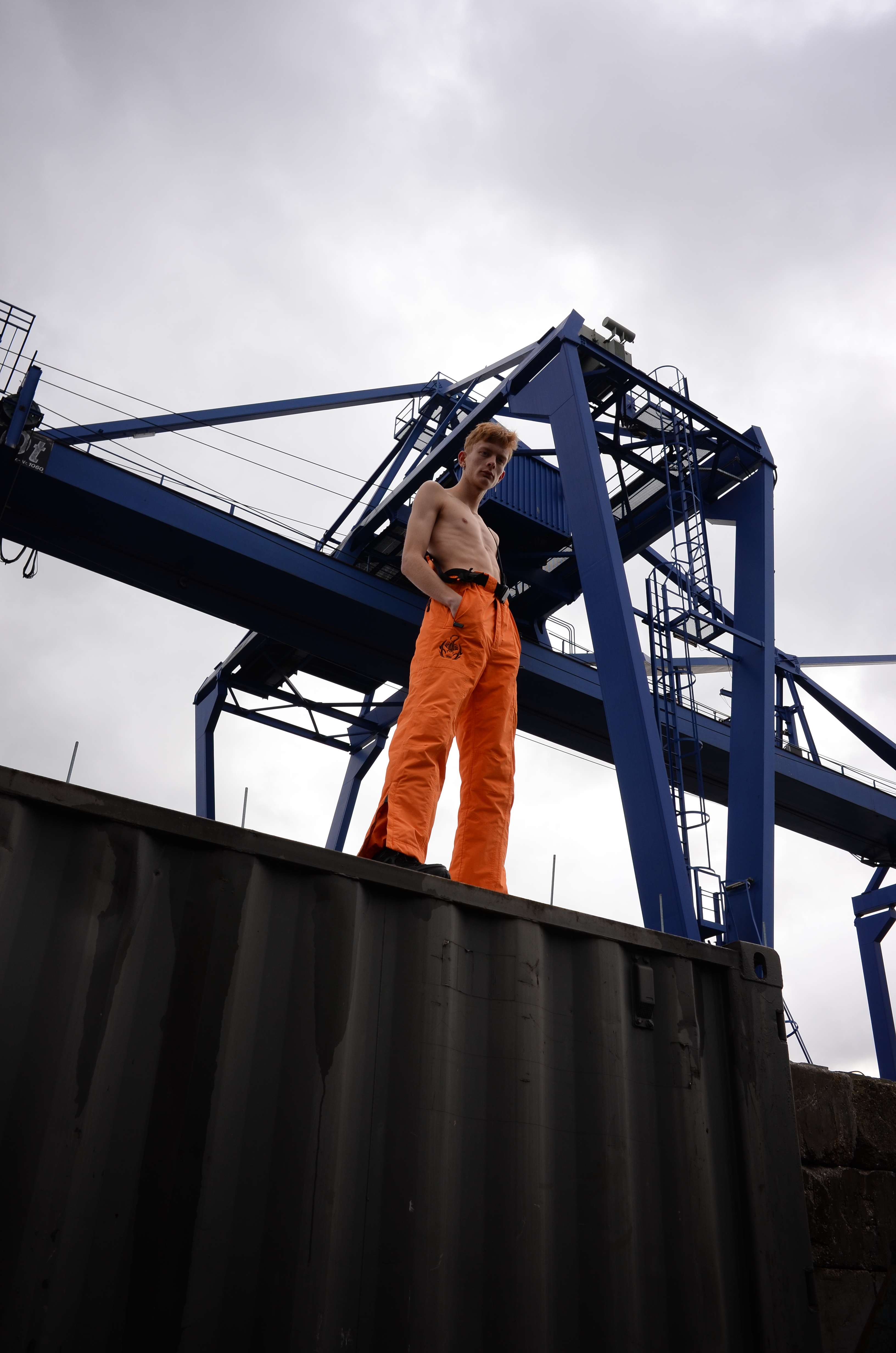 "76666 can be seen as a collective of supporters, a family of believers or even a sect based on pluralistic principles of tolerance. Instead of feeding passive listeners, our audience forms the community, that is 76666. It is compiled of tracks from a large variety of artists from all over Germany who each have their own musical and aesthetical approach to music production."
76666 hopes to grow the label into a massive community of music enthusiasts, "we hope for a growing community that evolves autonomously and acts as a platform to share a mutual passion for music and subculture."