"I think of music — South African music in this case — as having a heartbeat. A heartbeat that tells us something of the places we have been, of our desires and our strifes, that tells us something of those we have met along the way and of the Edens we hope to one day reach."
Lindiwe Mngxitama for Ghostland
With a diverse blend of sounds and an array of artists releasing projects, this summer promises to take us back to what's real, drawing from sites, sounds and landscapes of South African sonic genealogies and contemporary realities. Omagoqa explore their origin, offering Back to Ebombeni, which exposes the roots of not only the collective but the sound of Gqom. DBN Gogo's interpretation of What's Real in her recent studio album is a testament to her ethos of empowering young artists and working with great producers to provide great music to her listeners. Last, but not least is South Africa's first queer compilation EP, Nkululeko, contributed to by Mx Blouse, Umlilo, Gyre, Mr Allofit and Hlasko.
Back to Ebombeni by Omagoqa
Omagoqa's fundamental identity as a group is embodied in their new album 'Back to Ebombeni'. The trio's first meeting place, Ebombeni, and the music they were producing at the time served as the inspiration for the EP influenced by "ibomba," a minibus taxi from Durban, KZN, that is famous for playing highly energised unreleased Gqom music. It is a display of the origins of Omagoqa and their unique approach to music.
Back to Ebombeni references a descriptor of gqom, uTheyla. The collective offers a blueprint for what we have come to understand 'The Sound of Durban,' to be — pure instrumentation and respect for the origins of Gqom, which is a repeated rhythmic phrase that is toyed around with by adding different elements and most importantly a robust bass. The first three tracks of the project are shy of vocals or distinct orality, just simply the music speaking for itself. Then 'Batman' comes in with deep and rusty vocal offerings.
Many DJs, producers and audiences worldwide have acknowledged 'The Sound of Durban' and I can foresee Back to Ebombeni as an introduction to it. Although the general expectation about the sound is that it is purely dark and grungy, this style is quite powerful and rhythmic. It rules late-night dance floors and after-hours events where you wanted to keep the heat up. As this genre introduces us to more artists and suggestions, I'm excited to hear more from the collective as they explore this genre further.
WHAT'S REAL by DBN Gogo
DBN Gogo's most recent studio album is a look into both her beliefs and ability as a producer, DJ and vocalist. She never misses an opportunity to stretch our palate for house music. WHAT'S REAL starts with a song titled 'MARADEBE' which opens with DBN Gogo talking to her ancestors and praising her lineage and Zodwa Wabantu acting as a mouthpiece in the conversation. This sets the listener up for the journey they are about to embark on.
The album is a testament to the work DBN Gogo does platforming various artists she works closely with. She has collaborated with some of South Africa's youngest and fast-emerging artists. The features on this album are definitely ones to consider, carefully and critically, they play an integral part in shaping the narrative of not only the album but the legacy that DBN Gogo aims to leave behind. I am in awe at every song Gogo sings, herself. There is such a beautiful and sweet undertone to her voice. 'JABULA' concludes the album as a staple 'feel good' track. This is also my favourite song from DBN Gogo, as a songstress, on the album. 'JABULA' would be a song I want to hear in the middle of an amazing night out with my friends, that sums up my gratitude and how 'Si jabulile'.
Nkululeko – South Africa's first queer compilation EP
Nkululeko includes a collaborative record of the same name with Mr. Allofit, an artist, and choreographer; rap wordsmith Gyre; Mx Blouse, a musician and rap lyricist as well as Hlasko, an ethereal singer and producer.
Nkululeko, which translates to "freedom" in IsiZulu and IsiXhosa, contains six of these artists' original songs and emphasises queer struggles, love, the pursuit of freedom, and community.
Various musical genres, including psychedelic pop, queer rap, afro-rave, avant-garde electro, and kwaito are combined to create each artist's contribution all relating to the concept of freedom. Mr. Allofit states, "For me, freedom is the same as "NO FEAR" – limitless existence!" To testify, the EP has no sonic bounds.
The project will be formally performed at the first Legrand Queer Arts Festival in February 2023. Each artist will provide a set of some of their most recognisable songs. A portion of the project's earnings will be donated to regional LGBTQ+ organisations working to improve housing, healthcare, and queer concerns.
The profoundness of these three projects is their homage to collaboration. As many moving parts as they have within them, they speak to the importance of bringing everyone together and leaving no one behind. I think these albums will feature in many stories — not only Instagram ones — this summer. These albums are to be shared and enjoyed just as the contributors have shared pieces of themselves and their craft on every track.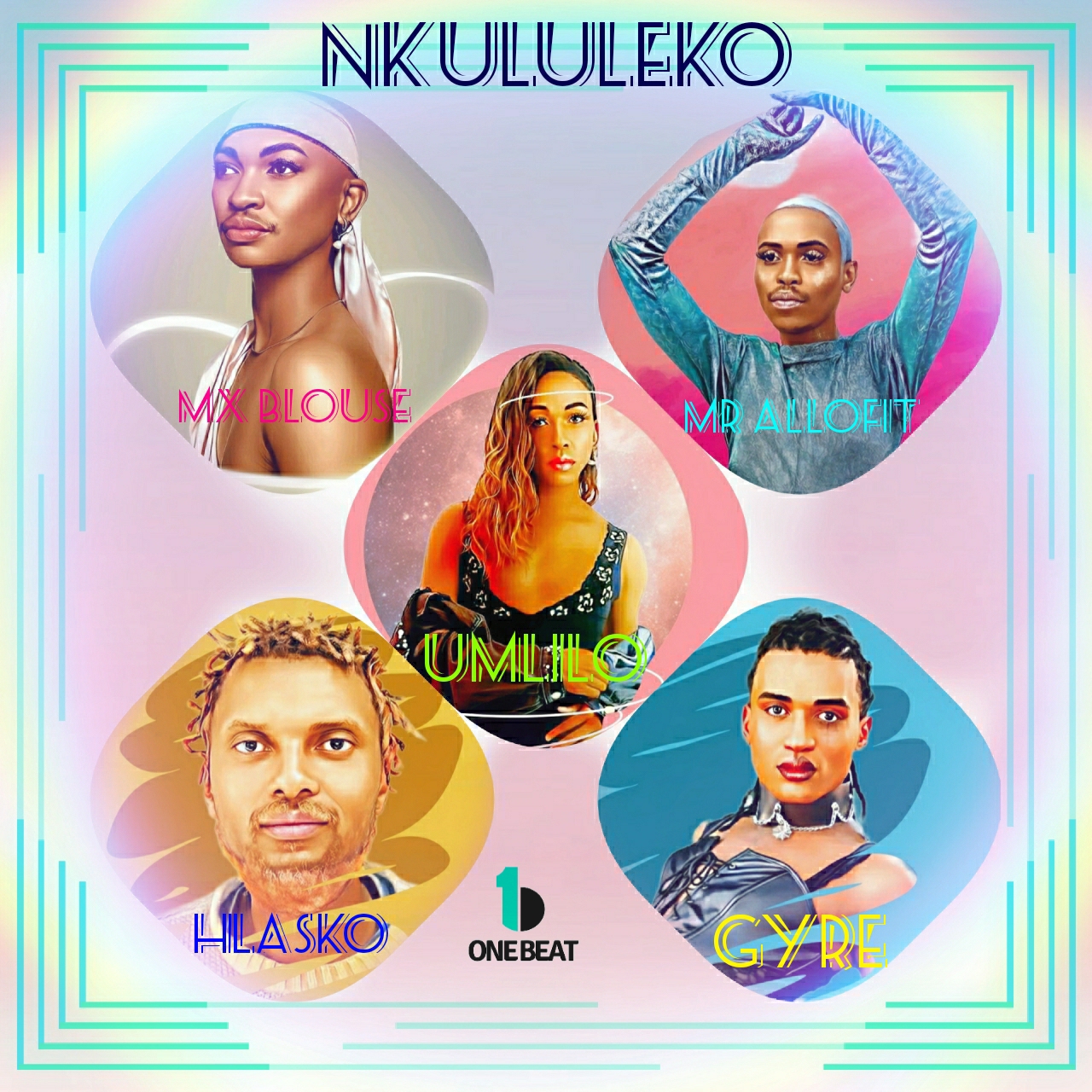 Artwork courtesy of Future Kwaai Records