"Spinning Bottle", the latest single from Ex Olympic and Roxy Caroline was released this past Wednesday on the 13th of May and the song sees the pair in their first musical creative collaboration. Multi-instrumentalist, producer and composer Nicolaas Van Reenen's artistic evolution can be sonically mapped from his time making music as a part of Bateleur, to his creations under the moniker Fever Trails and most recently to his creative outputs under his new moniker Ex Olympic, which saw Van Reenen release his debut EP, Hangups as Ex Olympic in 2018. As with Nic, one gets the impression that music is not only a serious creative undertaking and professional career for Roxy Caroline, but that it is also an integral part to how the artist is in conversation with, and makes sense of the world the exist and move within; echoing the sentiment that they are those who make art and they are those whose art is an integral part of their very essence. Born into a family blues band, Caroline has most recently been working on a collaborative project with Gourmet, featuring on his latest EP titled Peace Forever Senegal Sea Castle, with the first single off of it called "Remember" coming out last month. "Spinning Bottle", announces a departure of sorts from the moody and eclectic cross pollination of elements spanning from art pop, psychedelic rock and frenetic jazz that were so prevalent in Ex Olympic's Hangups release, however, this is not to say that the influences of those musical genealogies are not still present in this single, their sonic articulation has just taken on a different quality and been infused with eccentric, and a somewhat melodramatic lo-fi pop palette of fizzy guitars and unserviced synthesisers all ebbing beneath sweet, cascading vocal melodies of a somewhat melancholic tone. I caught up with Nic to ask him a few questions about the single.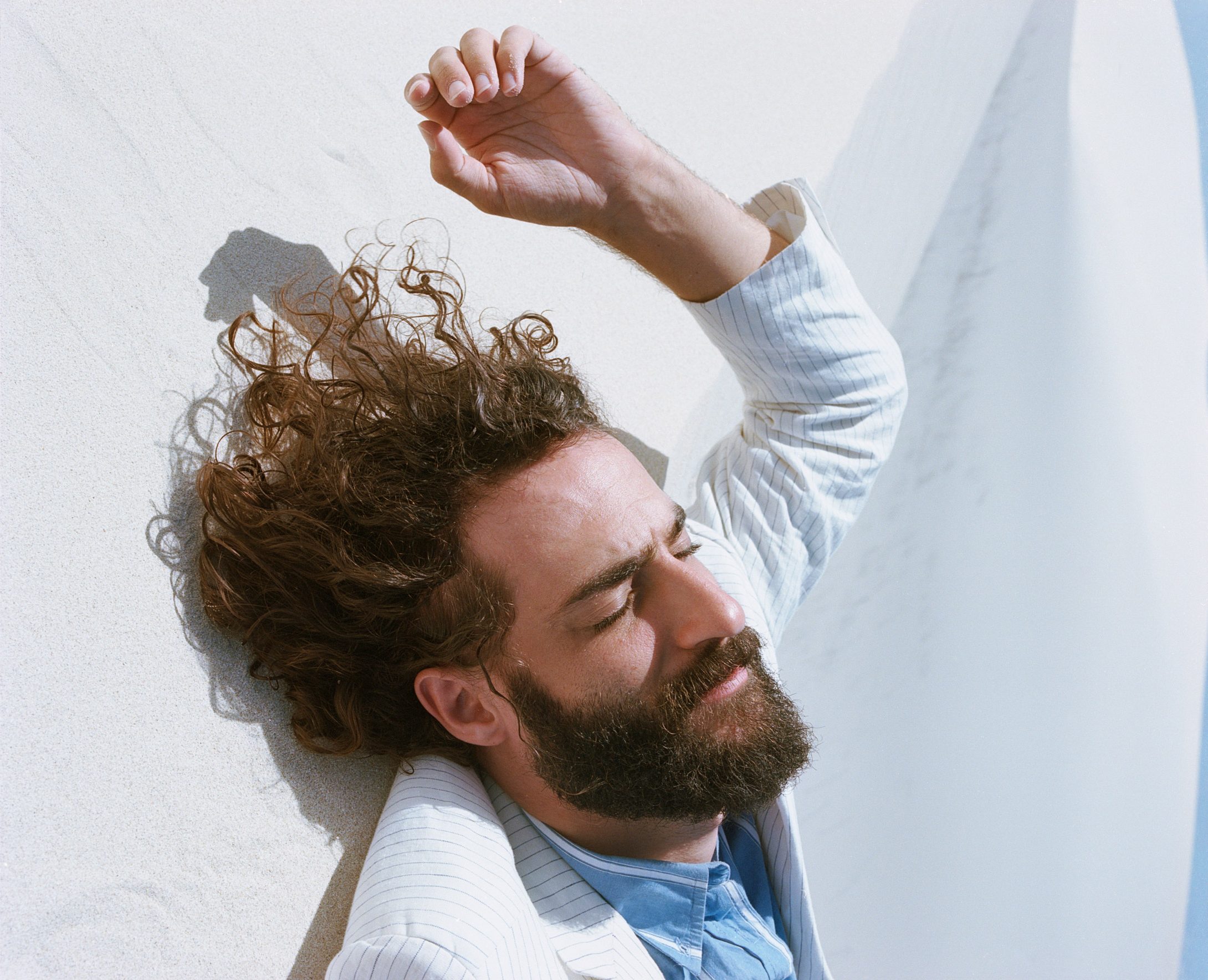 Photograph by Luke Houba
…
From the single Spinning Bottle, it seems that the space that you're creating and imagining within musically right now has shifted since the release of your EP Hangups, in both its sound but also in the affective response it stirs, at least within me — cause interpretation and response are both subjective. What do you think shifted (if anything) for you creatively between the making of those two works, and how was entering into a collaborative process with Roxy from that point of departure?

Nicolaas Van Reenen (NVR): Interestingly, this was written very shortly after I completed the material on the EP, but sat so far outside of the parameters of what I was doing that it felt incoherent to release it at the same time. So in a sense it could be considered a sort of palate cleanser for what's to come. When I wrote the demo of this track I knew it would be an outlier to my pretty small catalog – so when Roxy came along and we fleshed it out together, I felt liberated to just not worry about cohesion, as Roxy and I are a separate creative entity to Roxy and I as individual artists. 
Working with Roxy was such a dream – her creative intuition is just perfect. We wrote the lyrics together, which can so often be a cringe-y and contrived process, but Roxy and I are both big ol' emotionally transparent softies, so I think we helped each other bring a lot of realness and vulnerability to the process which felt cathartic and natural.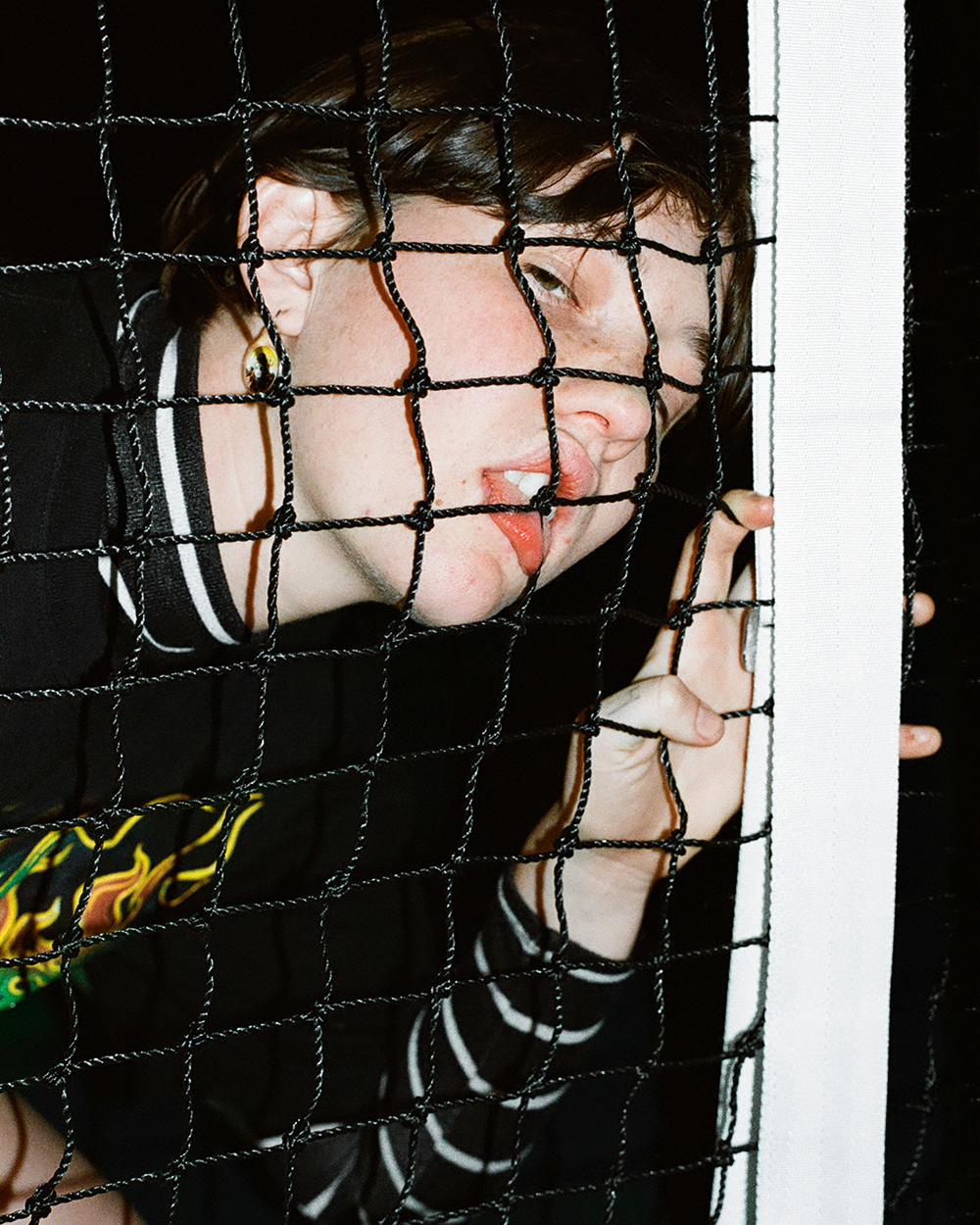 Photograph by Kelly Makropoulos
Can you tell me a bit about the single itself, what inspired it? Something about it almost feels like coming across an old picture from a past relationship that may still bring up feelings of regret and even failure, an all overwhelming cycle of melancholic feeling like a spinning bottle, of having not done or been enough even though you tried like when Alex Turner sang "even though you know the way it's gonna blow, it's hard to get around the wind", however, also wrapped up in heartache but it's slightly sweetened by the title's play on words which evokes more innocent memories of adolescent love?
NVR: I certainly have an interpretation of it and I imagine Roxy might have her own. I don't want to go too deep into it because I feel the magic is lost when something that is intentionally a bit open ended is explained in too much detail, and at the end of the day I believe the listener's interpretation is more important than the artist's. That said, I think your read on the themes is pretty bang on. There's allusion to the cyclical nature of the many ways we habitually self sabotage. The imagery of engaging in a game of 'spin the bottle' for me carries an implication of recklessness when transposed to adult life – when it comes to the way we hold, or rather don't hold ourselves accountable for our decisions in love, but rather often blame these constructed vortexes of confusion, or externalised scapegoats, when in reality we often just struggle to be honest and shoot straight a lot of the time. I think most of us have been on both the giving and receiving end of this, and it's kind of intentionally vague which perspective the lyrics are delivered from. 
It's kind of like being cautioned that "it's all fun and games, till someone gets hurt".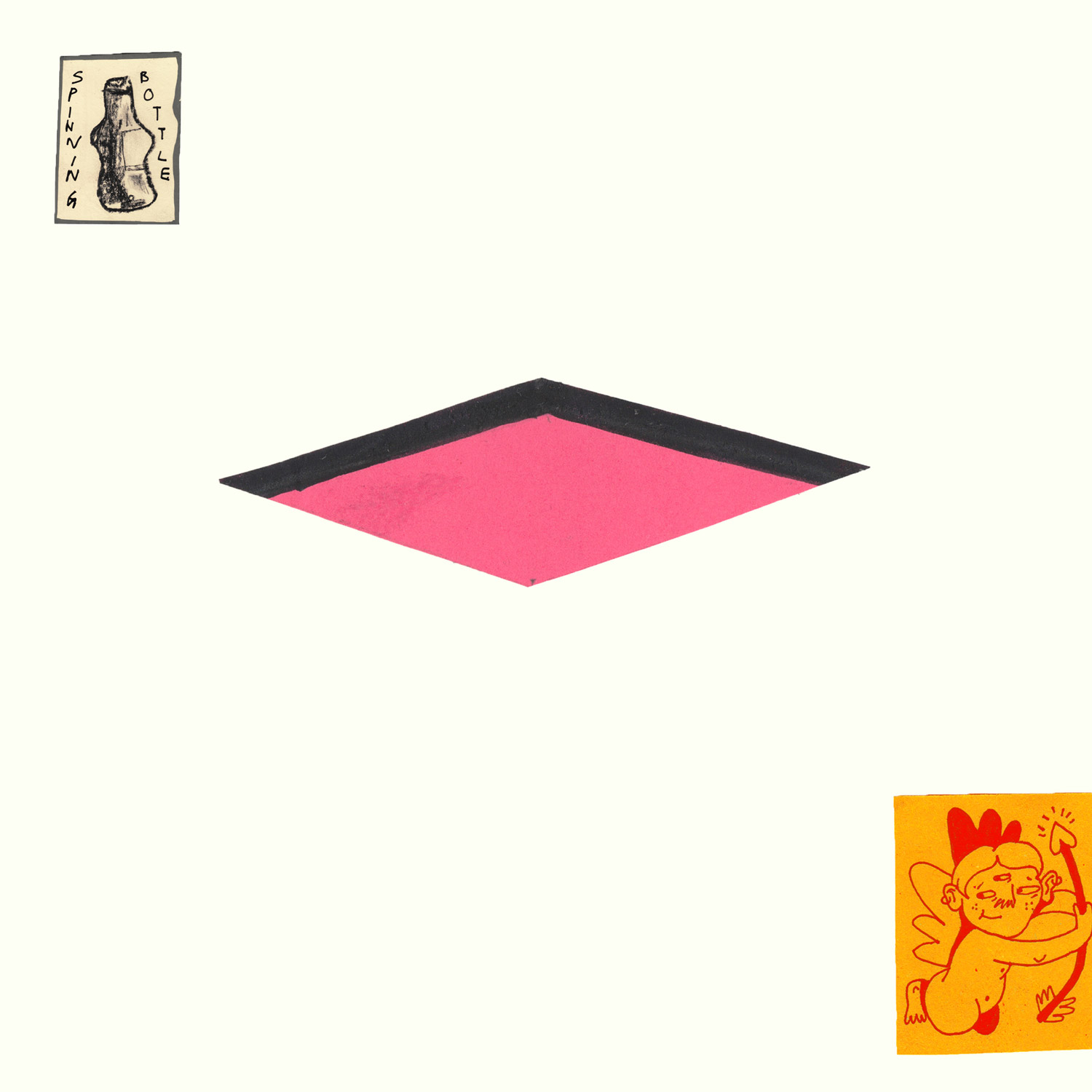 Artwork by Tiffany Schouw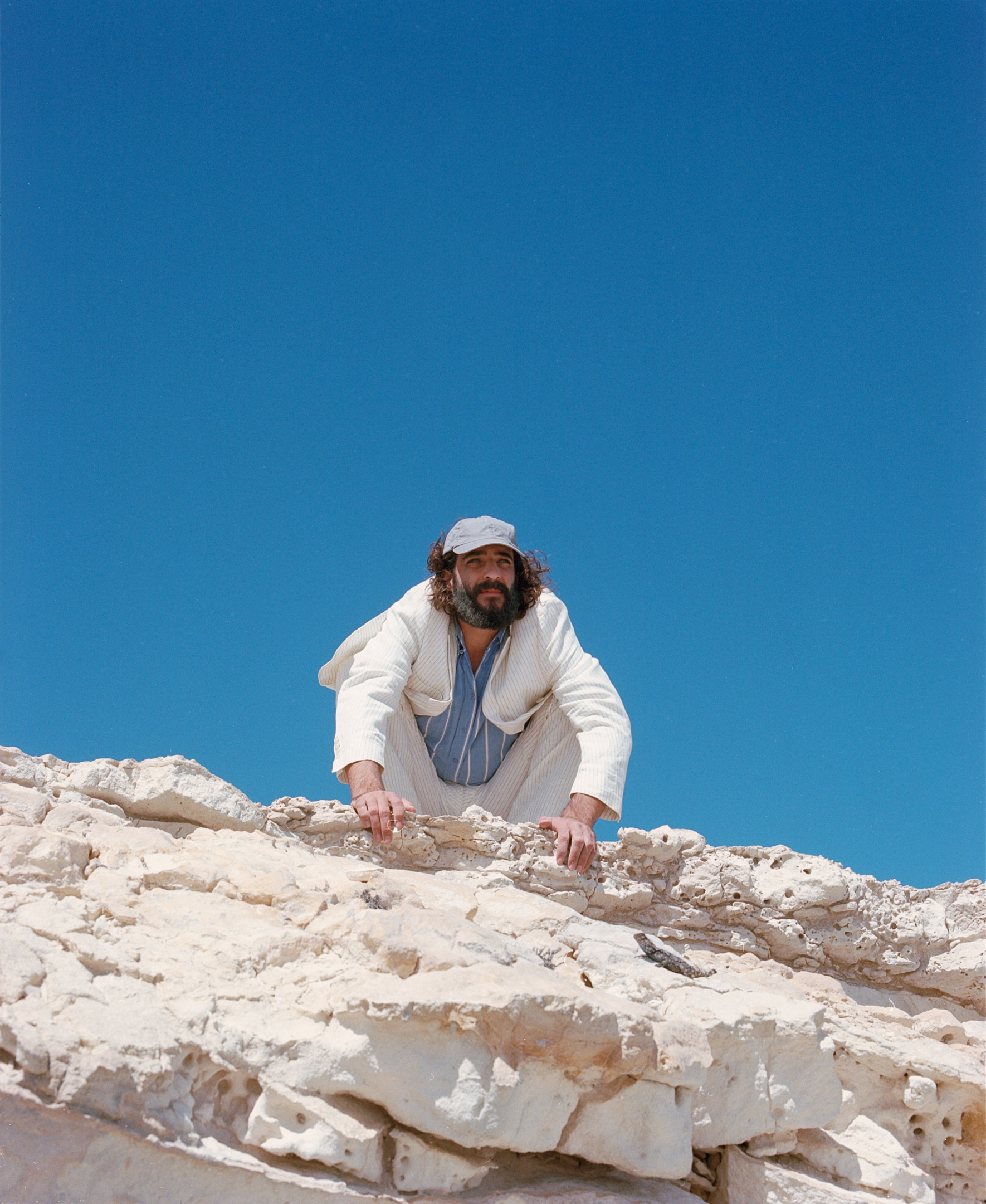 Photograph by Luke Houba
There are a lot of interesting, intricate and playful sounds you encounter as you listen to the single, it sounds like it was fun piece of work to make. I think sometimes there's this misguided tendency to think that work is only "really" valuable if it involved a tortured process and enjoyable work isn't "serious" work, was finding that creative energy and collaborative balance an easy process will you and Roxy were working on Spinning Bottle?

NVR: It was a super fun one to make. Most of this song was created while wearing an an ostentatious faux fur coat and pyjama pants, and I just kind of wanted to make something that sounded like an eccentric Los Angeles house party with a honky tonk piano in the sun room.
It's a lot of fun to create music for an imaginary scenario, and kind of gets you out of your own head, as you're servicing something other than just your ego.
Is the single set to be part of a bigger release?

NVR: It might be at a later stage – perhaps a full collaborative effort with Roxy, but for now it's a standalone. The LP I'm currently working will be a separate thing – I think. I guess we'll see how it all fits together when it's done later this year.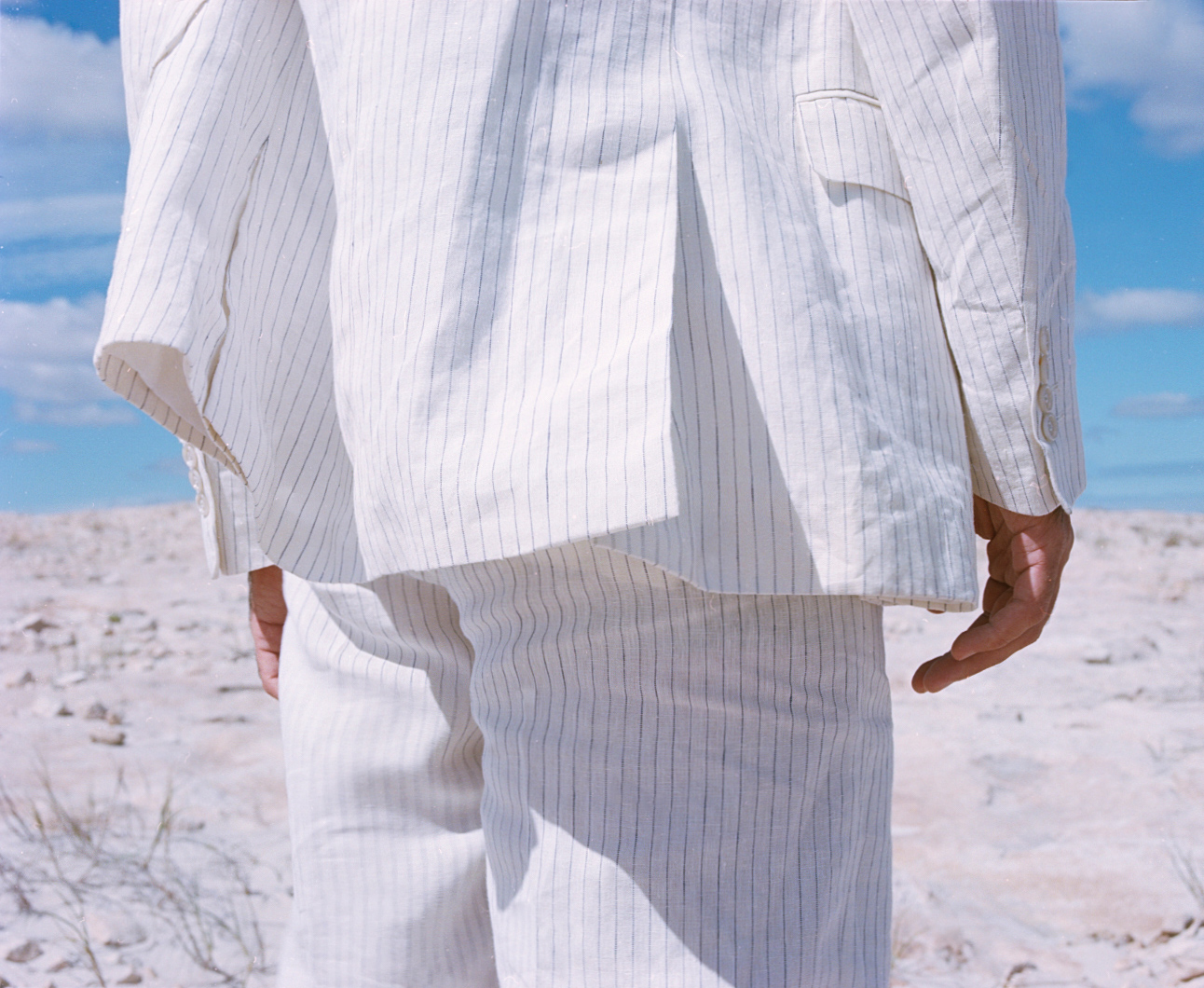 Photograph by Luke Houba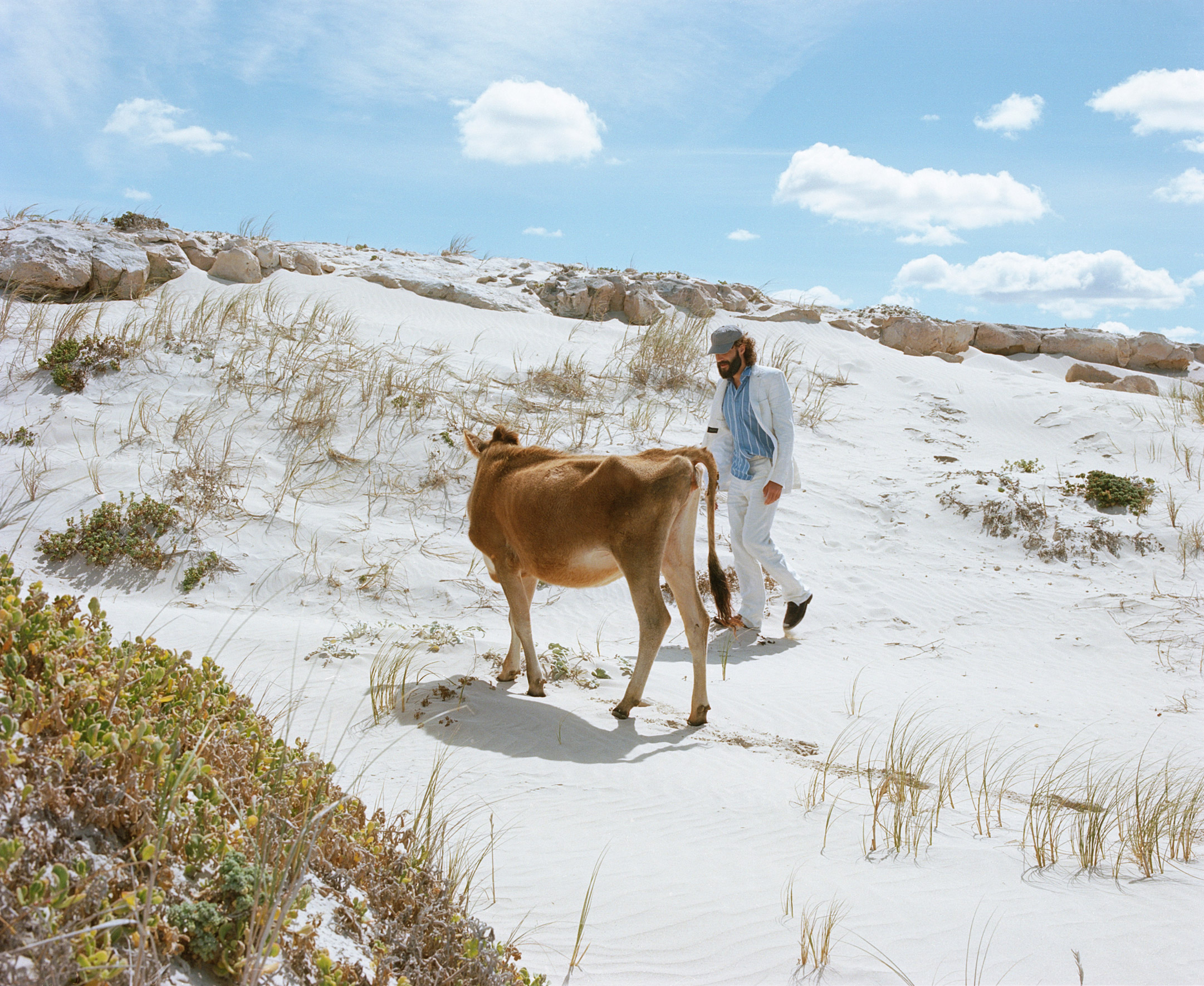 Photograph by Luke Houba