COVID-19 flipped the world upside down and left many people and businesses scrambling to hang tight. The music industry is no exception. It has had to adapt to the new conditions now that the possibilities of touring, doing live events, throwing album release parties, and having real physical time with fans have been taken off the table. And while some major musicians have opted to shelve their projects, other artists have decided to seize the moment. "We make music because we believe in its power. We make music because we love it and I believe what we are doing can make an impact," said J-Something of Mi Casa. "This is the best and most important time as an artist to release music". However, with the traditional methods unavailable, musicians and labels have had to remodel how projects are released and how they are presented.
COVID and lockdown just fast tracked where the world was heading to. The music industry has largely been digital for many years, but with the removal of other touch points for earning and connecting with fans; labels and artists have had to maximise and leverage off their various digital footprints to stay visible and explore additional internet based income streams,
explains Sheila Afari, CEO of SAPR Africa, a PR management firm. For example, Black Motion relied on Twitter to generate traction for their upcoming album, The Healers: The Last Chapter which is slated to be released at the end of the month. They used the hashtag #10YearsOfBlackMotion to garner attention for the record and they had multiple influencers with followers of up to 30 000+ to promo the lead single "Marry Me" featuring Msaki. Mi Casa also released their album, We Made It, to celebrate their decade-long run in music. However, unlike Black Motion, they started their promotion run well in advance. They released the lead single, "Church Bells", back in April before the launch of the album in July. On their social media channels, they shared BTS footage and images around their creative process; something that they hadn't done before. They also increased their fan engagement by hosting a zoom call where they held a private listening session and had a Q&A segment on Trace Urban TV. This strategy was coupled with the use of online radio platforms like Power 98.7, East Coast Radio, and Radio 702 where they performed acoustic versions of tracks from the album. The band also collaborated with the streaming site, JOOX to kick off their #JooxBigLive virtual live concert series.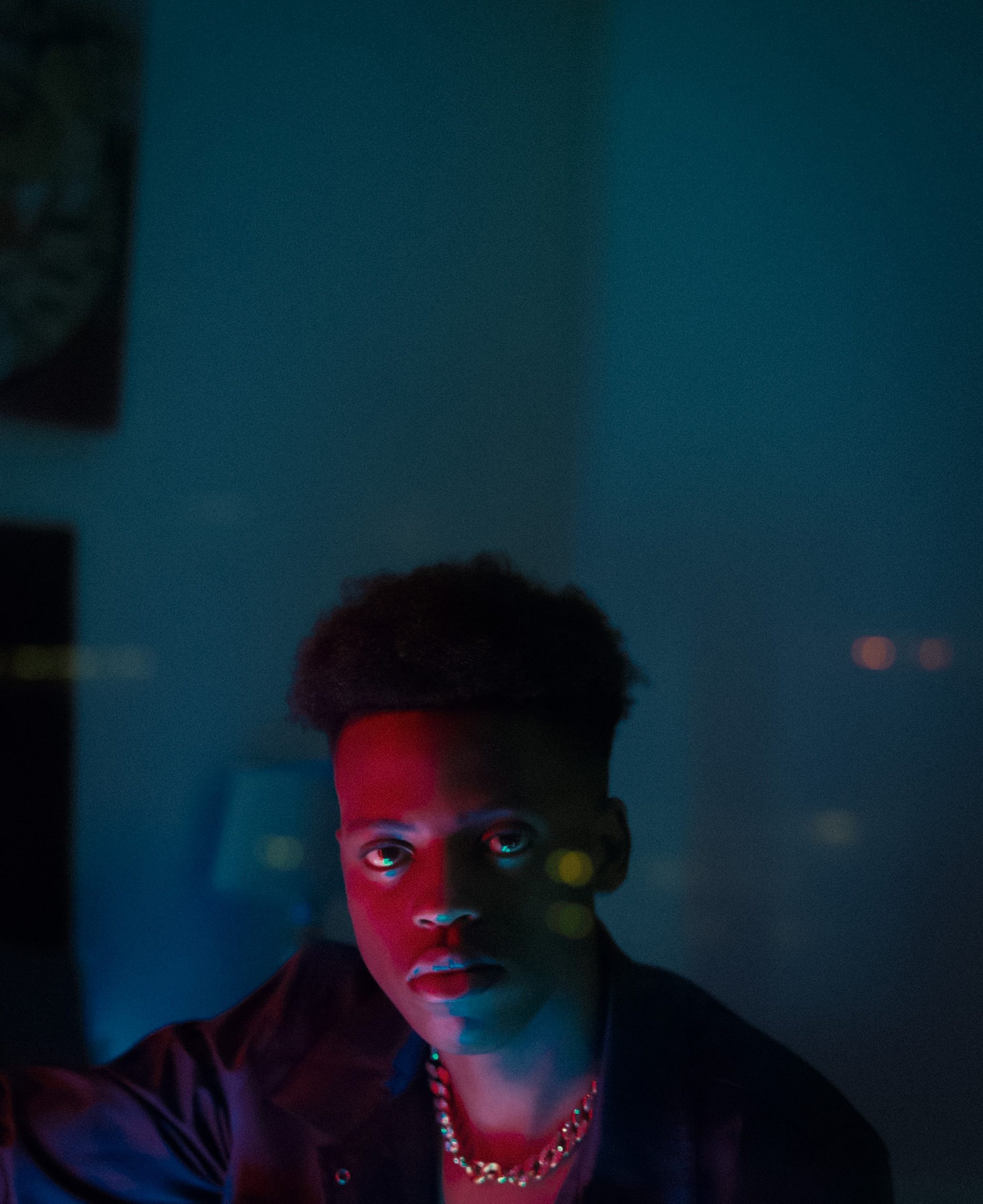 Portrait of Malachi courtesy of Sony Music South Africa
Music streaming numbers are at an all-time high and locally, we had the most virtual performances in the country's history. There was a large uptake by artists onto online platforms during lockdown and artists started to play around with new digital tools to enhance their online capabilities to execute content pieces on their own,
states Afari. However, newer artists that don't have a built-in fan base or the same access have had to work twice as hard to get a slice in the attention economy. Up-and-coming trap R&B artist Malachi was presented with a few hurdles before releasing his debut solo EP, Wicked Romance. Firstly, the lockdown restrictions prevented him from shooting music videos and getting the opportunity to do the radio circuit. Secondly, the murder of George Floyd in the United States and the fallout after meant he had to push his album release date to July. But despite the delays, there was no hesitation on his part to drop his album and do so by solely relying on social media for promotion. "I just think that the power of the internet is really strong. Everything has become so phone based and so I didn't see anything wrong with dropping the project and it turned out for the best", stated Malachi. The effort he put into online promotion caught the attention of Art Club International, an American management group that handles the careers of Jhene Aiko, Anderson Paak for his Malibu album, and Tobi Lou. The chance encounter has further propelled Malachi's career as now he as a team that can focus on spreading his music beyond South Africa's borders.
And as South Africa loosens its restrictions to allow for social gatherings, it doesn't necessarily mean that it is business as usual. "We're not going back to how things were," Afari frankly puts it.
The country opening up merely gives us the illusion that things are getting back to 'normal'. We need to consider what the financial impact is of not earning for 6 months can have. If you remove the artist out of the equation, the promoters, the venues, and the consumers have been impacted and the "recovery" period of getting back to a good financial space is still uncertain. Artists and labels will watch their spending and so will the consumer. An album rollout will need to be executed at a lower budget but bring more value for money.