The labyrinth landscape of our music scene and industry is laden with underrated gems, creating sonic tapestries that push the boundaries of genre and bring closer together in sound and expiration our modern and traditional cultural worlds. Ikati Esengxoweni — self described as an urban, traditional, indie-folk world music band — is one such underrated gem. The two piece femme band formed in 2016 is based in Nelson Mandela Bay and is made up of Anam Manyati on vocals, guitar and percussion, alongside Lark Wantu also on vocals and guitar. There is a rich tonal quality to Manyati and Wantu's weaved together vocals as Ikati Esengoxoweni which deeply reminds me of nomadic future folk musician dumama's (Gugulethu Duma) of dumama + kechou layered vocal tonal quality; fulfilling husky reverberations abound. So far, the duo who have toured both France and Barcelona performing at Primavera Pro and Midem 2016, have only released one single titled "The Cradle of Humankind". Speaking about the inspiration of the song in an interview with Afropunk they state;
This track is about celebrating our past, moving on from adversity, as well as highlighting how human beings, throughout the ages, of all backgrounds, have grown into the spirit of embracing the evolution of music. 'The Cradle Of Humankind', will encourage the moulding of a sustainable future for these artists, encouraging the global welcoming of the time of New Age Funk.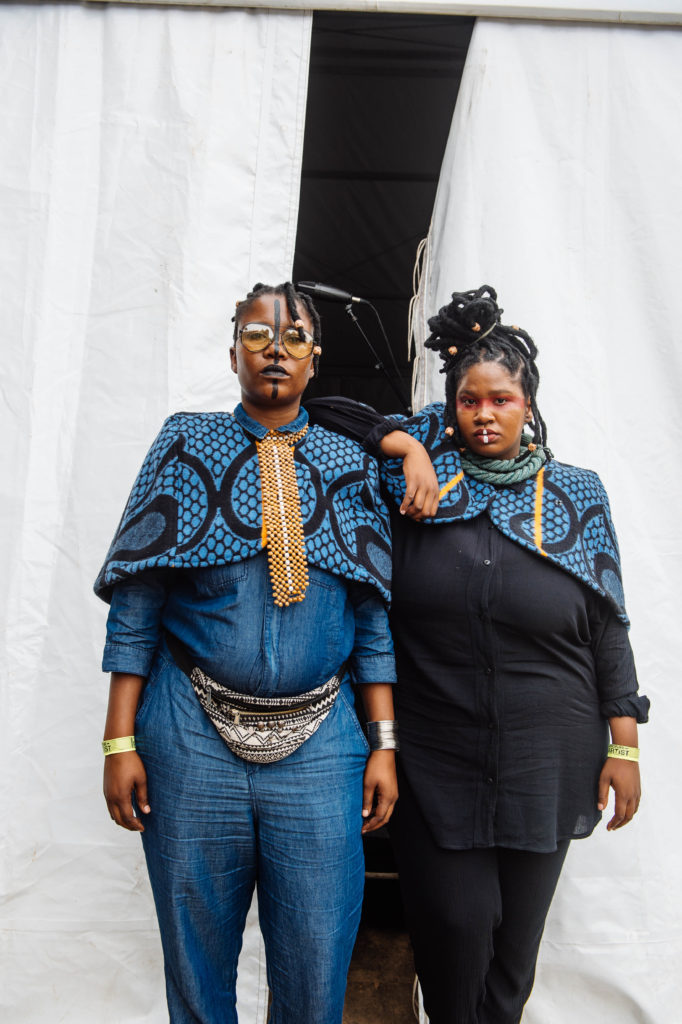 Photograph by Tyrone Bradley
Although the foundational rooting of their bands formation and imagination is in isiXhosa culture, the music made by Ikati Esengxoweni moves across the geopolitical and cultural landscapes of Africa by virtue of its multilingualism with sonic stories woven in Bamba, Swahili and Xhosa. "South Africa is seeing somewhat of a renaissance of young, culturally inclined [Black] artists" and Ikati Esengxoweni forms part of this creative cohort. Speaking about their music making process Wantu and Manyati share;
We compose from two voices and guitar. Usually, we start with the melody followed by the lyrics and the message we ultimately want to relay. We then proceed to add any instruments we are comfortable with for that specific song. Every addition has to serve the mood & music.
Like their name — which when translated to English means "cat in the bag" — Ikati Esengxoweni's music is a bag of tricks that delights. Delights that although are contextualised within a particular cultural imagination, that of isiXhosa, manage to reach beyond constricting particularity. Existing in a space of creative multiplicity that seems to say our cultures, languages and creativities are all in, or have been in conversation with each other on this vast continent.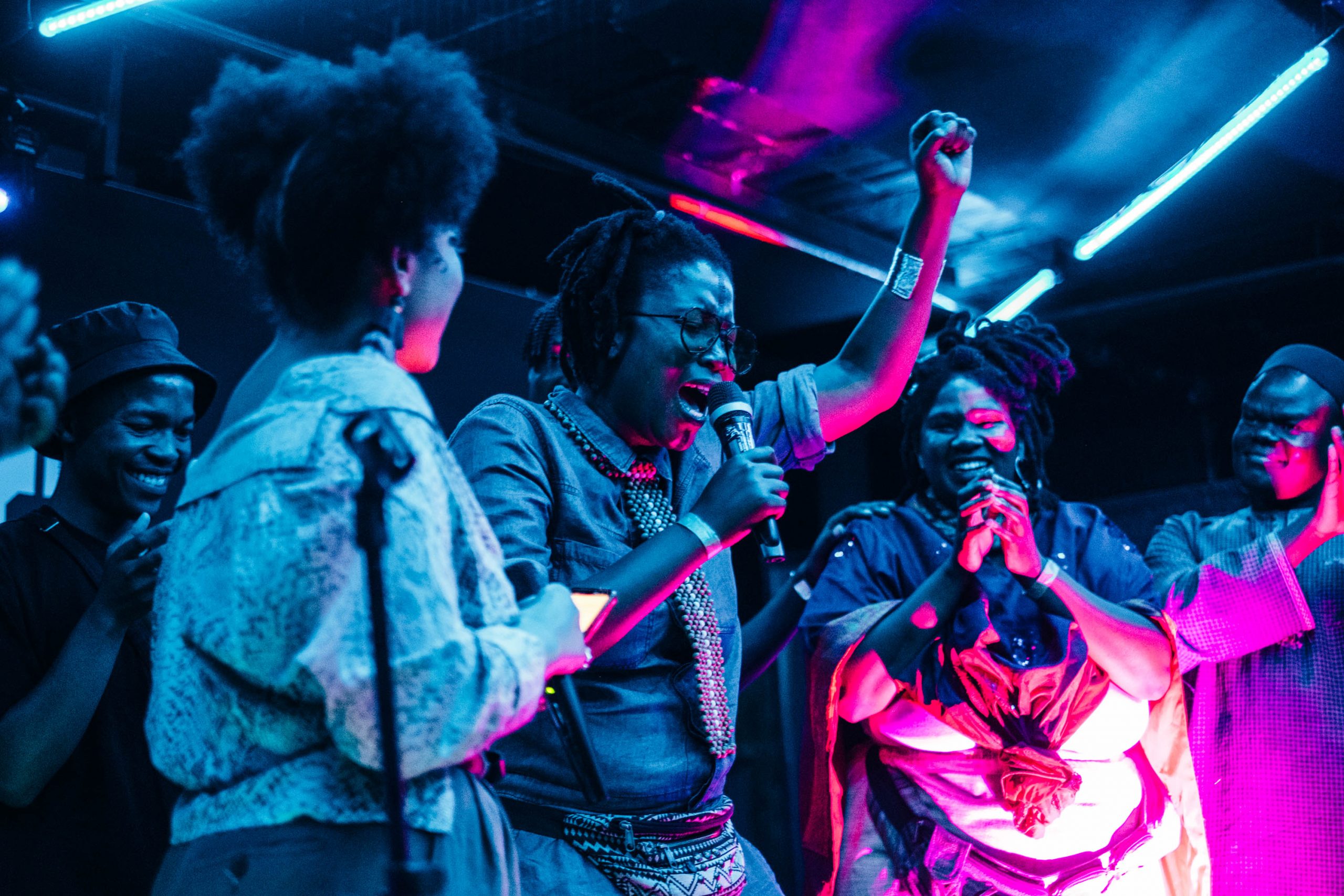 Image sourced from internet archive