The United Kingdom's mainstream culture has captured the imagination of the world. The underground scene is just as impactful as it has spread far and wide. KEYAH/BLU is a representation of the eclectic and dynamic group of young artists pushing boundaries and making a mark. After multiple collaborations with the likes of Denzel Himself and Joy Orbison, Keyah has now created a lane for herself with her EP, Sorry, I Forgot You Were Coming. The six-track offering is a journey into love, intimacy, heartbreak, sadness and an exploration into sexuality through the sonic landscape of psychedelic hip hop, hypnotic dance beats and alternative R&B. The body of work is an account of different phases in her journey of transitioning from teenage years into adulthood. The title of the project is a reflection of the chaotic time in her life that is reflected in the EP. Speaking on the project, she says: 
When I was making the project, I felt like my life was pretty chaotic. And I would often run into the problem where I would forget that I was supposed to do things or supposed to be seeing people. I would forget deadlines and sh*t like that. When I chose the title, it just kind of represents that idea. The album also represents the things I'm trying to manifest for myself and how they show up in my life.
The EP starts with the cheeky and sultry record, "Freeze". In this record, she boldly expresses her sexuality, embodied when she sings: "Won't bad you up, I'm just teasing/ You're bad enough and I'm easy/ Still on you every damn season/ Like if the boy's hungry I'll feed him/ Might peel it back he might eat it/He do it right, he might beat it" She opened with that specific record because she liked the production on it and felt it was the perfect energy to start the EP with. The production sounded so cinematic," explained the South Londoner. 
As soon as I heard that beat, I thought, 'Yo, this sounds like the opening to the best album ever.' It was never really a song. It started off as this little verse and then I did a little freestyle over the rest of the song and I really liked it so I thought it would be a good place to start," Keyah goes on further.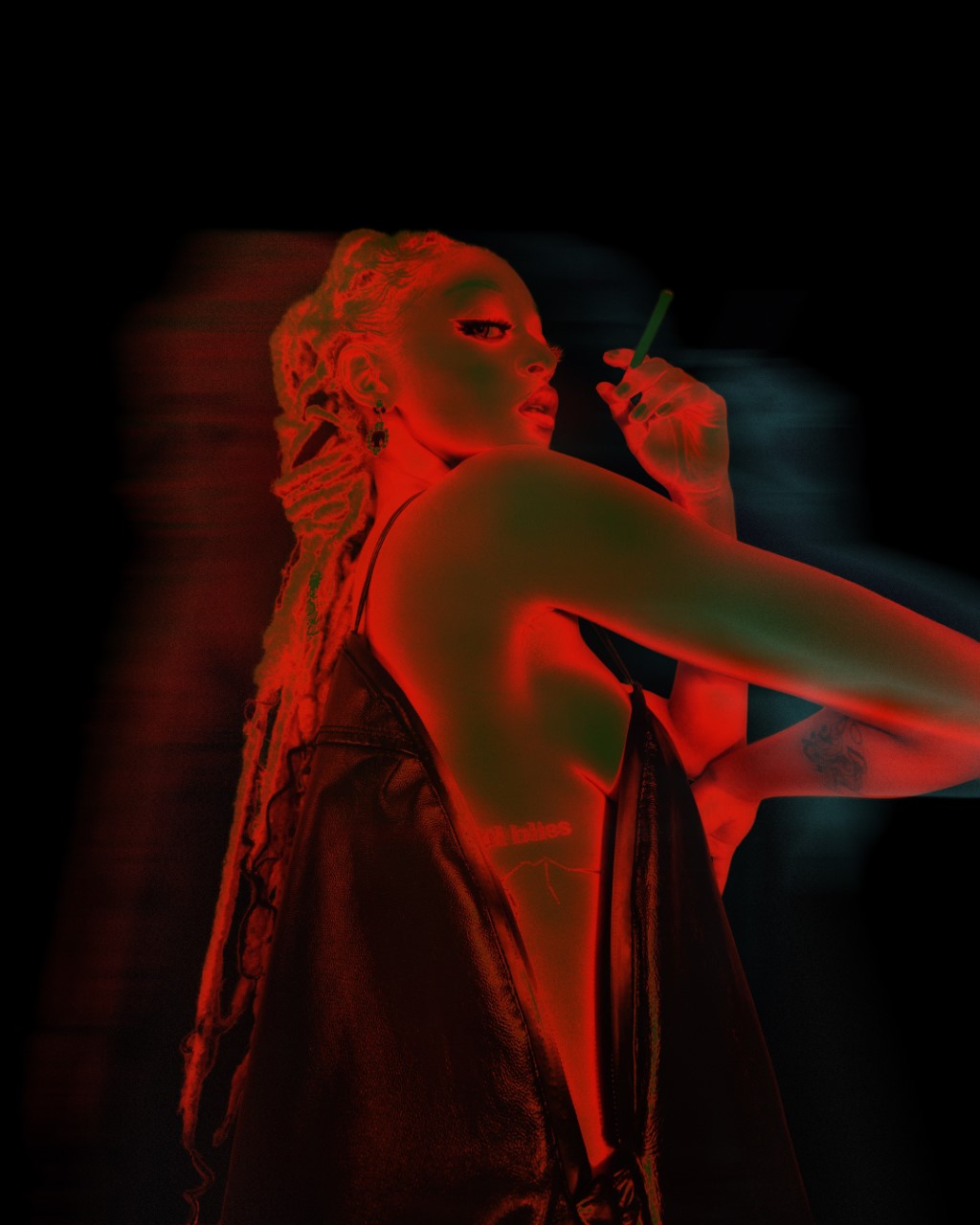 Production on the project was primarily handled with long-time collaborator and friend, Denzel Himself but also features sonics from Kong, TMNMS and production from the talented artist herself. The EP goes into different pockets sonically and it is stitched together by Keyah's unique music style. Denzel Himself produced the opening song as well as "Heidi". Speaking on working with him, the 22-year-old said:
That's my brother. I have no other words for it. Denzel and I go back to when I first started making music. Not only does he hold a special place in my heart but he's also one of my favourite producers of all time. I feel so honoured to work with such a skilled and talented person. He's definitely helped me develop my sound and a big part of my journey.
She also took a swing at producing — making the standout songs, "If You Know" and "The Final Finesse" for the project. 
I just really like music. I wanted to create a more refined sound for myself and so I started dabbling in production. During that, I was making sounds that I really liked, and the more I progress, the more I will produce my own tracks. As I got more input from others, I got more confident but it was a process.
The rapper/singer admits that producing wasn't a walk in the park. She particularly struggled with making and completing "If You Know". She adds:
It was difficult to make because I'm very sensitive about my work and what I put out into the world. I felt a lot of insecurity around it and I didn't rate myself as a producer. I had this track but I didn't consider myself a producer, and so there was fear around that. It just made the track really hard to finish.
The project slows down in tempo and ends with the mellow and chilled song, "Till Bliss". It was one of the first songs she recorded and so it holds sentimental value to her. It is also a good way to round out an EP that reflects the growth in her artistry. "As far as being an artist, I am multi-faceted and I have a whole bunch of ideas. I hope people understand that and feel like my music will be there for them".