When we look back on the 2010's as a period in South African music history, I believe that Muzi is a name that is going to come up in countless conversations, articles and lists. While many of you will know Muzi from his breakout 2018 album, Afrovision, he spent most of the last decade steadily working and growing towards it. Years of experimentation, self-discovery, and the honing of talent lead to Muzi putting out an album that resonated deeply with young South Africans as well as music lovers around the world. Now, not even 18 months later, he's back with another album that takes everything you love about Afrovision and builds on it thoughtfully and confidently.
Chatting to Muzi via Skype, it's easy to see he's in a good place. He's all smiles and laughter as I open by asking him about his recent listening session for Zeno on a yacht in Cape Town. "That was cool," he chuckles, "That was like a spur of the moment sort of thing. We invited people who couldn't make it to Daisies who were in Cape Town. So we sent a few DMs and asked them if they'd be keen to come through. You know, a few people that had been supporting on the timeline."
It's a baller move but it didn't require a baller budget. "A girl we work with, Sim, who is part of the management team now, it's me, John, and her, so her mom was like, "We have this boat, do you guys want to use it?" We were like, "Uh, yeah!" So we figured we could have the listening session there."
Listening sessions were an important part of the Afrovision roll-out plan and are something Muzi and his team focused on again with Zeno. The Durban session alone had at least double the audience from the last album, which is a testament to how much Muzi's fanbase has grown in the last year and a half. The response to Zeno online so far has been overwhelmingly supportive, "Bro, it's been mad. Like, my phone has been freezing – timeline has been going wild." But for Muzi, it's seeing the impact of the music in real life that really stands out to him, "I saw a lot of new faces at the listening sessions. I'm seeing a lot of new people that weren't following me interacting with the album. It's really good to see how far the music has reached, you know?"
I ask him if he feels like he's coming into his own at the moment and he swiftly replied, "Yeah," followed up by, "and I feel like Zeno is a more confident record than Afrovision, so there's been a lot of growth in that. But more importantly, it feels like there's a core." He explains, "It feels like there's a core world over and that all the hard work and all the touring, and just making sure the music gets to as many people as I possibly can, is finally starting to pay off in a big way. So it feels like the start of a really great sort of career."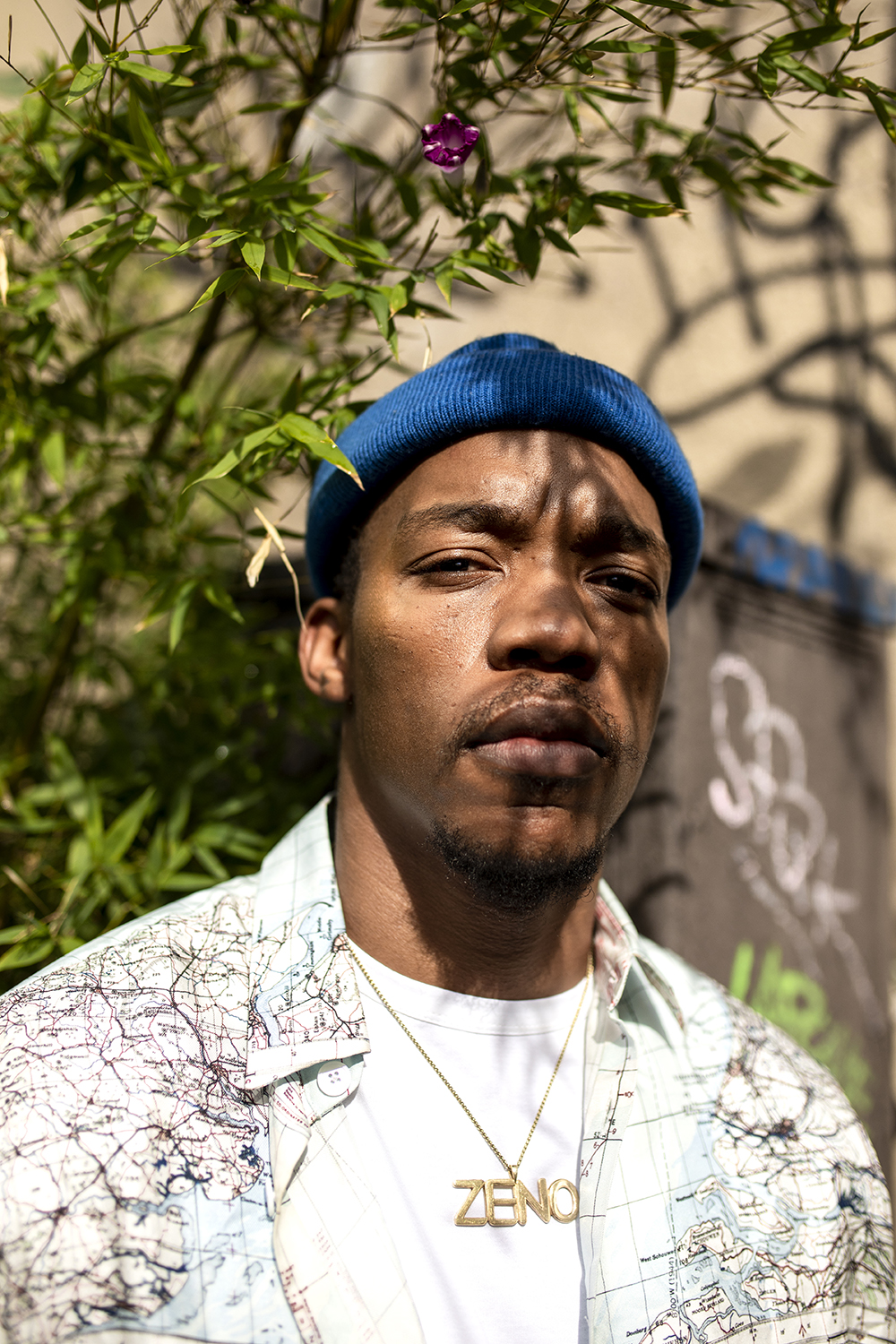 Zeno is also different to Afrovision in that Muzi wasn't a father when he created Afrovision. In fact, Zeno is named after Muzi's daughter. "With this, I was very focused as to what I wanted to get across. I think having a child helped tremendously with that. Like, having Zeno in my life, I'm ultra-focused. So because of that, I started thinking about how I'd want her to feel when she's listening to her father's music. So it's more of a focused thing, more of a directed album."
Muzi now has a more important reason than just himself to create. "The difference between this and Afrovision is that my life is no longer about me. When there's nobody you have to take care of, you can pretty much do whatever the fuck you want. Now, because I Iearned so much artistically when I made Afrovision, I can take that and join that with me learning how to be a great father. Making Zeno taught me that to be a better artist, I need to be a better person."
I then ask Muzi what it's like to have Chris Martin call him up from time to time. You see, Coldplay's Chris Martin is a Muzi supporter and Muzi even has a remix of one of their unreleased tracks coming out soon. Muzi doesn't hide his excitement about it. "It's so cool! It's so cool, bruh… It's so cool. The first time I heard a Coldplay song was when Kurt Angle came out when it was still like WWF, and Clocks was playing and was probably like 9 or 10. That was the first time I heard Coldplay, and you fast forward all this time, and now this guy is like a real supporter. He's been really supportive, on a human level and on an artistic level as well. It's a great thing. I couldn't have dreamed of such."
We get into how, the higher up the music industry he climbs, the less ego he finds. "It's the weirdest thing. You'd expect a guy like Chris Martin to have this big ego but he doesn't because he's got nothing to prove. He's just like "I think you're a great musician, I think you can really make this thing happen, I think you can really knock it out the park." And they love the remix. It's so cool, it's like how you and I talk, I know that there's mutual respect here. And that's been the weirdest thing for me because you somehow think these guys probably feel themselves hectically but they don't. They don't have to prove to you who they are, it's just there."
Muzi doesn't really feel like he has too much to prove these days. He's confident in the music and more and more channels are opening up for him and his team. "All of these little things that we do are starting to add up. We're starting to see the results of it and having the thing of in real life, the music travelling further than social media, and I don't think I could be in a better space. Where the hype online is minuscule in comparison to the number of people that are consuming the music in real life."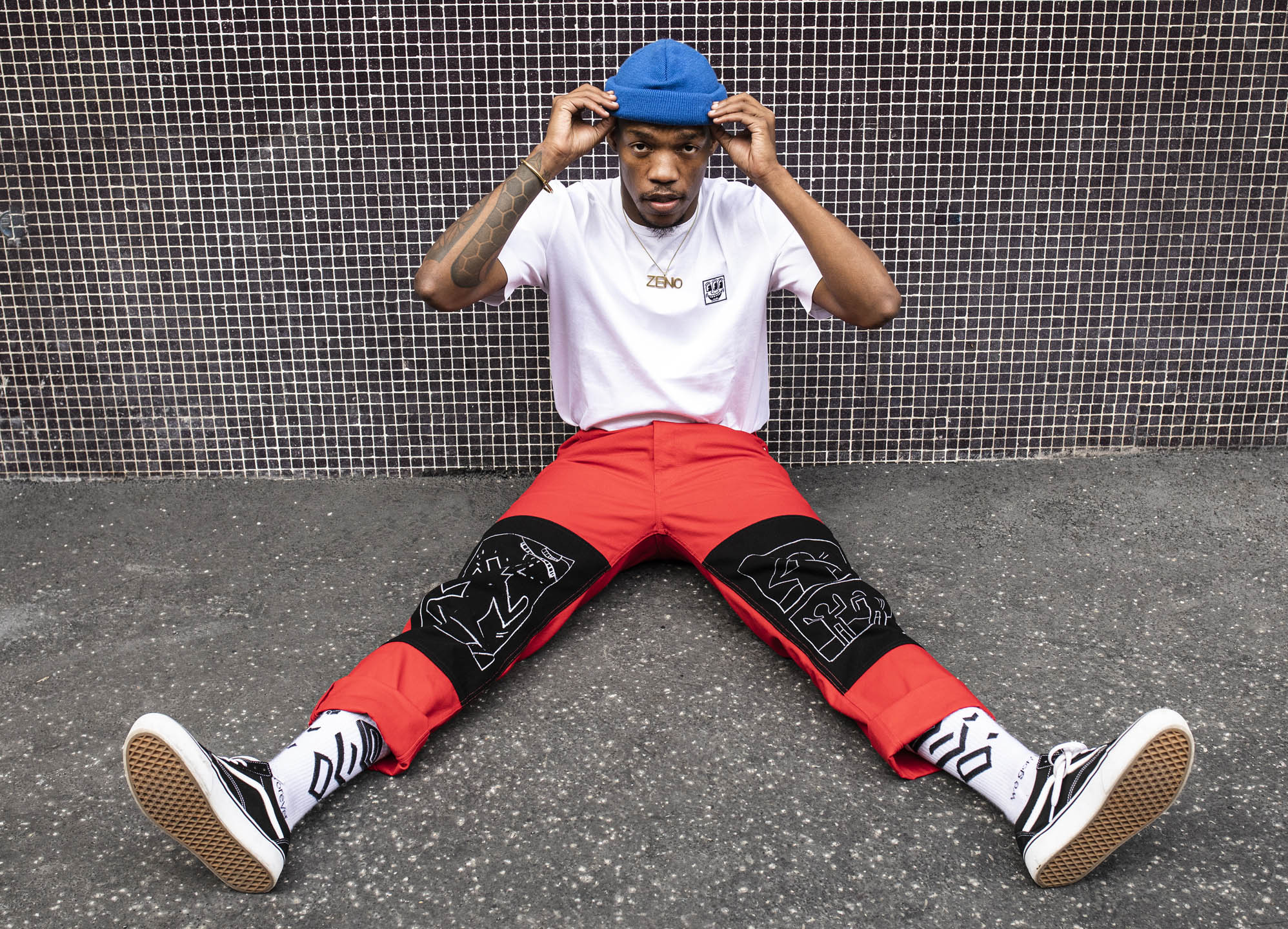 It's a beautiful thing to see because I remember when Muzi came back from Berlin and was struggling to get booked on festival lineups. Now he's often one of the most spoken about acts after sets at festivals at home and around the world. And the funny thing is, his current live act only came about because a set of his was cut short. "I thought my next step was going to be getting a machine, like a Native Instruments machine, and playing the beat because I was thinking of it as a producer. But then, I remember the first time I left the stage, it was Basha Uhuru. You know why I left the stage? Because they cut my set time."
Restriction breeds creativity and out of a need to make his time count, Muzi did something different, "They cut my set time and I had like 7 minutes to play for people that have never heard the music. I was like "You know what, fuck it. I'm gonna take the mic and Imma go there and actually sing Nu Day." So that's what I did, and afterwards, that felt really good. It felt like it was a make or break moment for me."
If you've seen Muzi perform since you know that him being on the mic and jumping into the crowd has become a big part of his shows, but it was that one moment that sparked it all, "It was a very spontaneous thing but once I started doing that, the whole plan of the live show started to change because I did not need a machine any more, I was the instrument."
Muzi now sees his live show as an extra arrow in his quiver, or as he puts it, "It's another box on the whole Muzi package that's been ticked. Great music, great DJing, and now great live performance." But don't just take his word for it, give Zeno a listen and go check out a Muzi show for yourself. I think you'll find he's telling the truth.
Credits
Styling: David Bellion of Super Vision Office
Clothing: ETUDES STUDIO
Shoes: Vans