The work of Sandiso Ngubane [who performs under the moniker Mx Blouse] is something I was first introduced to in my infancy as an intern at Bubblegum Club when I was asked to review their single 'No Match' which was released in January, earlier this year. Needless to say, I was impressed not only by their music video but more importantly how organically the artist introduced elements of kwaito, hip-hop and electronic music to truly capture a sombre but triumphant mood.
Since that initial review, I have followed the artist with interest, always making time to listen to any new releases Mx Blouse put out. There was always something so alluring to the music, something unapologetic and sincere. Thankfully the new Mx Blouse EP titled 'Re: Mx' is no exception. I hope that this is the project that will end the mindless categorisation of the artist as either hip-hop or kwaito as it's just another reminder that Mx Blouse is simply too versatile to be confined to a genre. Yes, there are certainly elements of hip-hop and kwaito present but it's more about the manner in which Mx Blouse subverts these genres. How they bend the sonic queues and cadences to create something unique.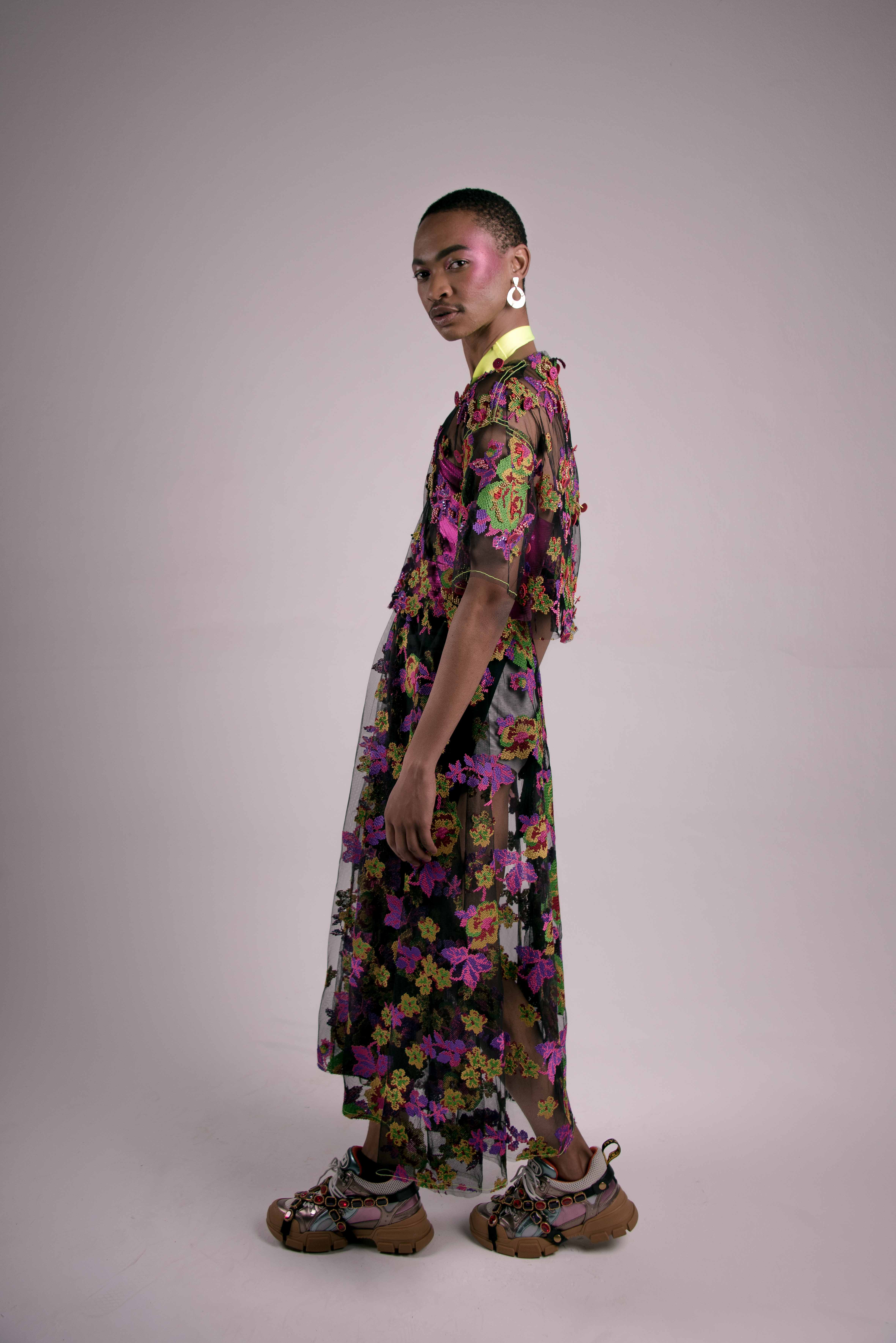 They themselves admit that this EP shouldn't be taken as the project that establishes the 'Mx Blouse sound' but that it was rather an attempt to create a body of work that was just more sonically coherent. "Now, with this project and previous releases like 'Is'phukphuku' a lot of people are calling me a kwaito artist. I'm okay with that but I also need people to understand that I'm an artist, period. I'm constantly working on new music and what I've got in the bag right now sounds like nothing you've heard before. It's a lot of deep house, electronic and more chilled Zulu rap vibes, so I don't really want to say I've established a sound with 'Re: Mx'."
I myself understand why listeners would want to latch the tag of kwaito onto Mx Blouse especially as tracks like 'Piesang Kop', 'Papgeld' and 'Isikokela (Circle)' all carry a strong kwaito motif whether it be in certain sonic queues such as the looped whistling on 'Piesang Kop' or the cadence adopted by them on 'Papgeld'.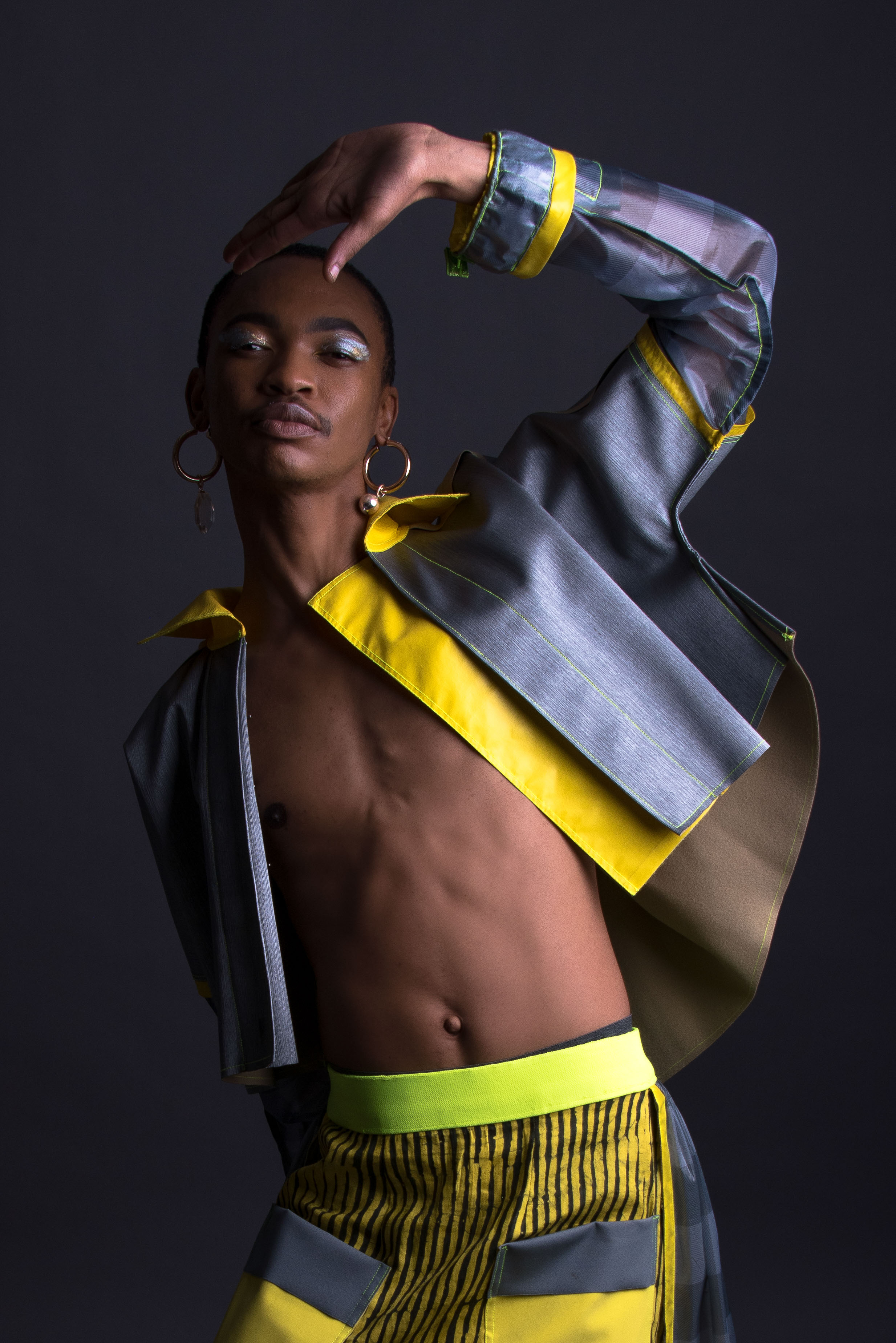 As established before however, the charm of Mx Blouse lies in the little details. It's about the sonic influences they allow to drift in and out of their tracks. Take, for example, the opening track 'Supernatural'. The track is undeniably catchy and I'd argue the most radio-friendly with the trumpet section bringing an air of Latin American flair to the song. However, close your eyes and listen to the opening seconds of the song that chopped up loop sounds like something you might hear on a 2000's garage track and that's the whole point. Listeners don't exactly know where Mx Blouse is going to take us, but at least for me I know it's going to transition subtly and unbelievably organically.
With more eyes on Mx Blouse's now than ever, they have really delivered a well thought out, often underlyingly sombre yet undeniably catchy summer essential. And with no plans of slowing down we all can wait in eager anticipation for the next EP or even album. Fortunately, for now, we have a fantastic sonically rich project to enjoy and to celebrate.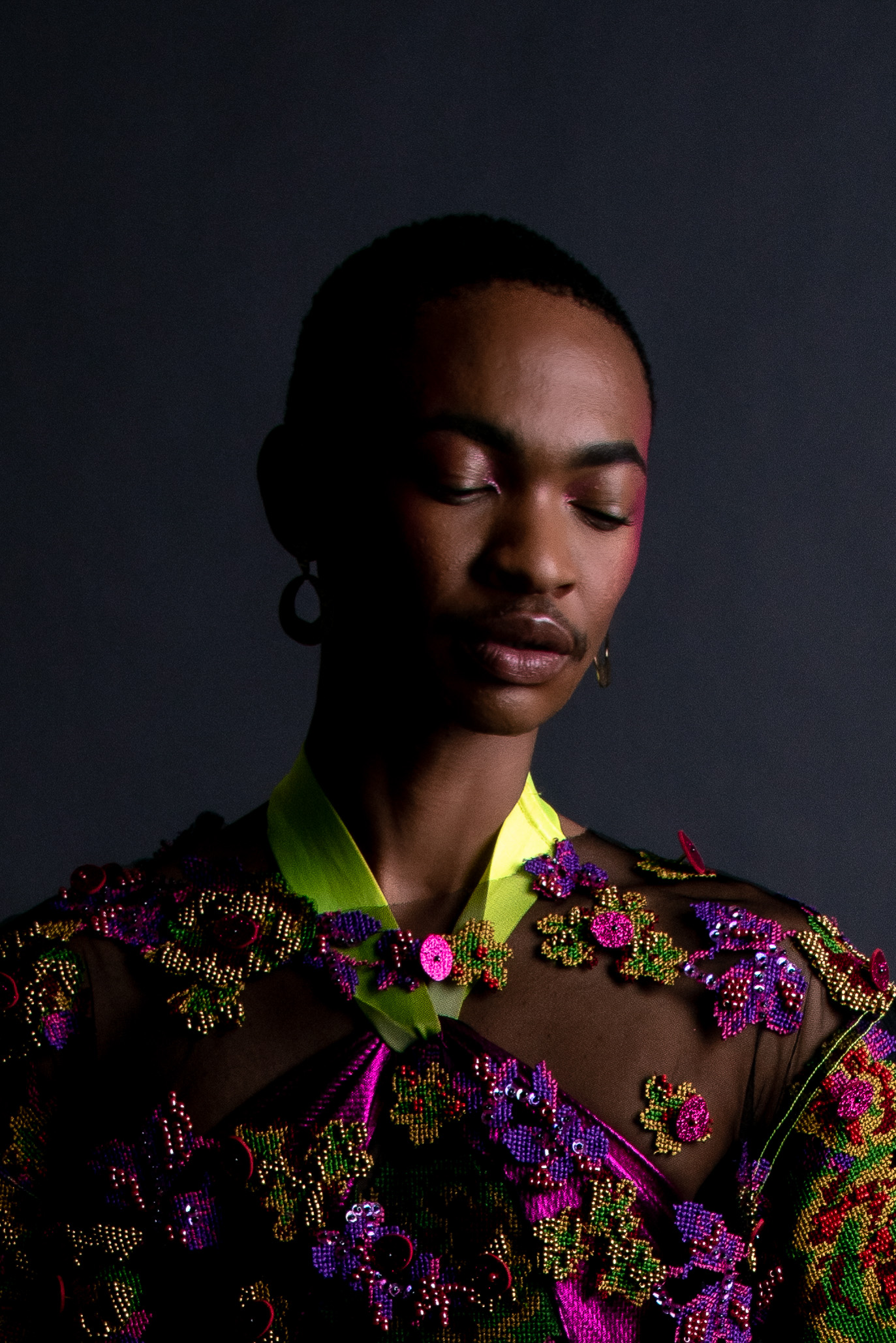 MUA: Palesa Mkhwanazi
Clothing: VIVIERS STUDIO AW19
Accessories/Shoes: Artist's Own +
Gucci