*trigger warning: this article contains mention and discussion of sexual assault
"RAE, I got a sick beat at home with your name on it/ But you see I got a hard dick at home with your name on it" are the opening lines of RAE.Chil's song titled, "Industry". In the track, she is personifying a male producer trying to coerce her into sex. As the 808 drops and the beat picks up, the producer responds negatively to being confronted for his sexual proposition by gaslighting her. This is exemplified when RAE sings: "Okay, hold up, I'm just playing/ Why you mad?/Why are you in your feels?/ See, this is why you females can't grow in this industry". She repeats the last line and sings it louder as the dark eerie trap beat builds. It's haunting. And it should be as it is a reflection of the common scenarios that women, unfortunately, find themselves in when trying to establish themselves in the music industry. 
The theme of this song is at the heart of RAE's Mxn's World. The brilliantly crafted seven-track offering is an exploration into the disillusionment and frustration of being a woman in a field dominated by men. Relayed through the sonic landscape of trap R&B and perfectly tied together by her subdued yet beautiful vocals. The Oudtshoorn born vocalist wanted to express the stories of her friends and her own experiences through song. Speaking on this she shares: 
I went through a phase where I was just making music for the fun of it and I decided to take a step back and make an EP based on something that I've felt for quite a few years and what other women have been feeling.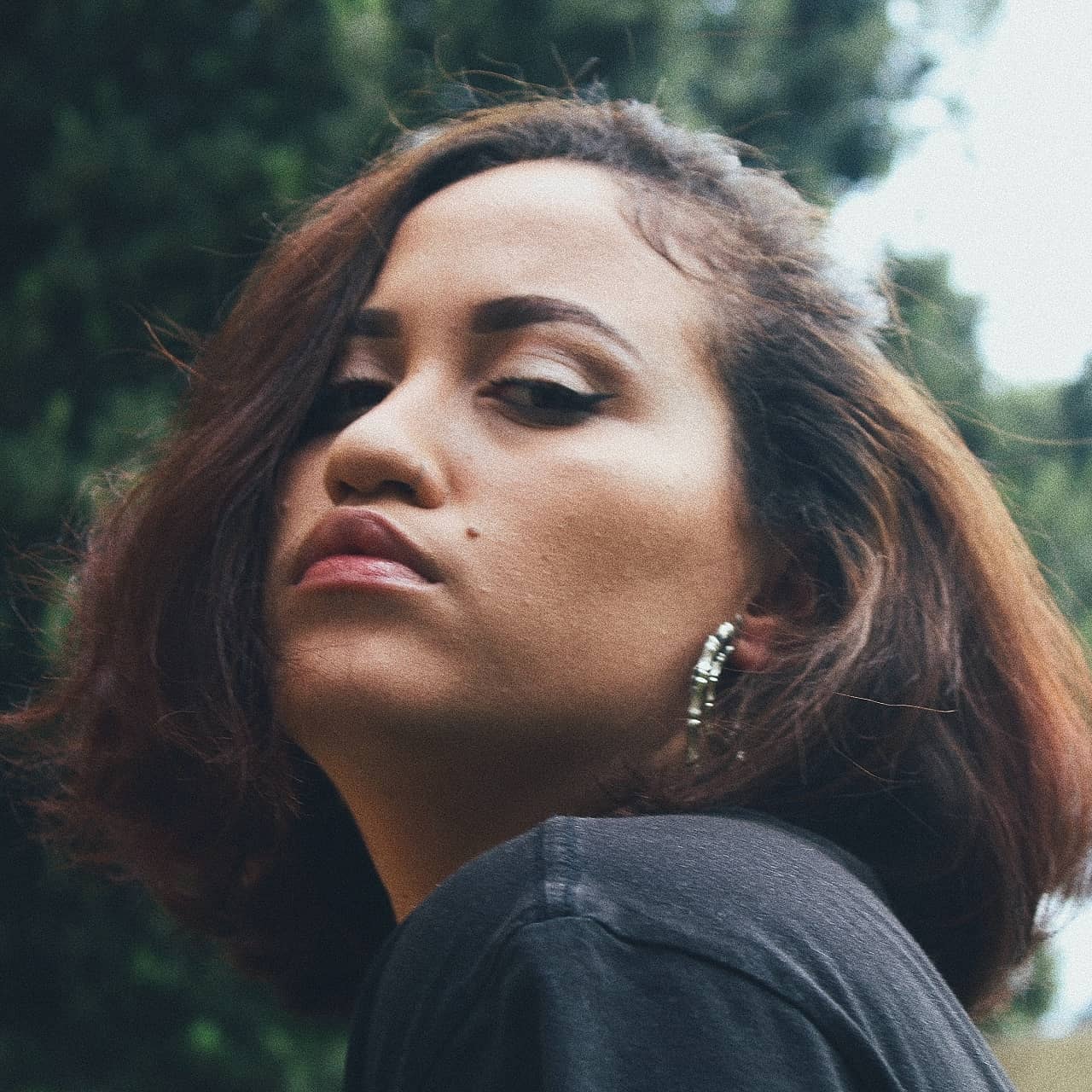 Photograph courtesy of RAE.Chil
In the tracks that follow, the talented Cape Town-based singer uses her powerful pen to place the audience in the scenarios that she vividly paints — it's almost as if the listener in the room watching the action unfold. This is perfectly illustrated in "Killa" when she sings, "Predator scouting up the room/ Desperate girl, searching for some fame/ To get her master's, she goes to the master and plays him at his own game" RAE is intentionally explicit in the delivery of the lyrics. She boldly states:
The point is just to make you feel uncomfortable because that is what it's about. If you have a message that you want to put out, either you do it properly or you just don't do it. Sometimes, it gets explicit because the experiences are explicit. I'm not sugarcoating it because people are not going to get it if I tried to make it sound family-friendly. It was either that or nothing!
The production adds a dimension to the songs as they perfectly align with the tone and themes in the records. The sonics were spearheaded by SIRE Beats, Kaizer, LXN3R, and Drexx Beatz who are young and upcoming producers. "Their beats spoke to me," said the musician. 
You can hear lot of sound effects and it gives it [a] cinematic kind of feel. I wanted spooky and eerie types of beats because it is a controversial topic. I wanted something dramatic, I wanted it trappy and I wanted it dark and they delivered on that. They brought really me a unique sound. They are different [in their approach] yet they made the EP gel together very nicely.
The edge is taken off in tracks like "Find Yourself" and "Explode". Here, she enters into more vulnerable territory with these songs before the EP ends with "Haunted Faces". This track sees Rae contemplates whether men who coerce and violate women have any semblance of remorse. It's a good note to end a project that was cathartic for RAE to make. The record also pushed her as a musician as she experimented with a different style of music — placing her artistry in a different place. Speaking about making the EP she shares: 
It was something new for me to make trap soul music. I'm used to making melodic slower kind of R&B. I was super surprised that I actually really enjoyed making something different. I found like a new kind of sound and I think this direction works well for me.