Eccentric, unapologetic, futuristic, powerful. Those are only some of the adjectives which come to mind when I think of Bophelo Tseki, a.k.a Skolleywood — a young and upcoming femme cultural icon — who is firmly solidifying herself within the local music industry, but also bordering into other artistic disciplines, such as fashion. 
Inspired by contemporary cult rap icons and luxury fashion houses such as Vivienne Westwood, the Skolleywood persona has always personally intrigued me. Borrowing references from a vast number of different genres, cultures and zeitgeists and transforming them into her own museum which she's dubbed the Skolleywood Museum.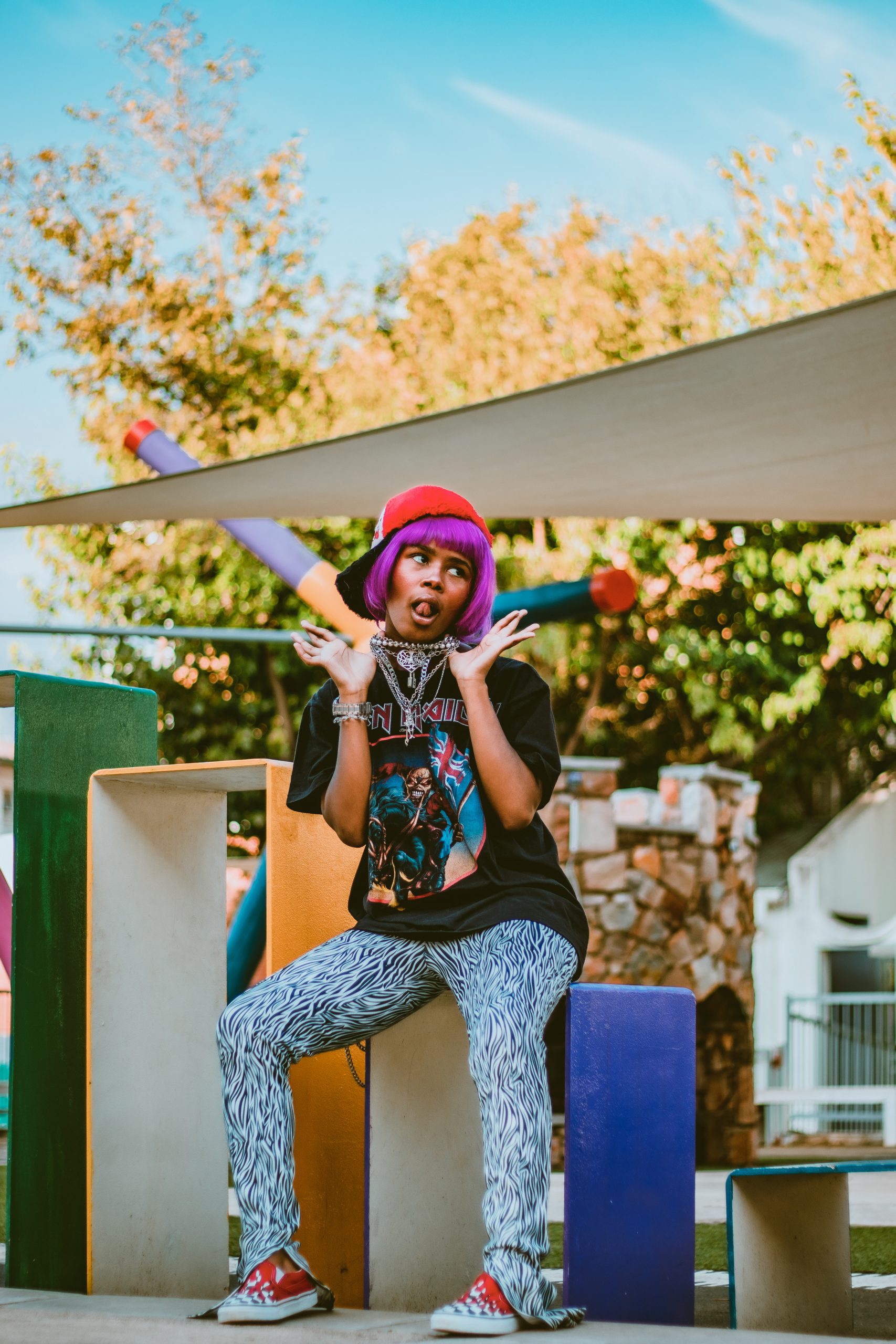 The first Skolleywood song I ever listened to was "GiddyUp!", initially released on Soundcloud and amassing over 2 000 listens on that platform alone. Meshing her rap abilities with her vocal prowess.
This was an almost perfect introduction for Skolleywood to the music scene. "Almost perfect", that is, until she released her following single, "Thanks for Nothing", which solidified this young artist as a holistic creative.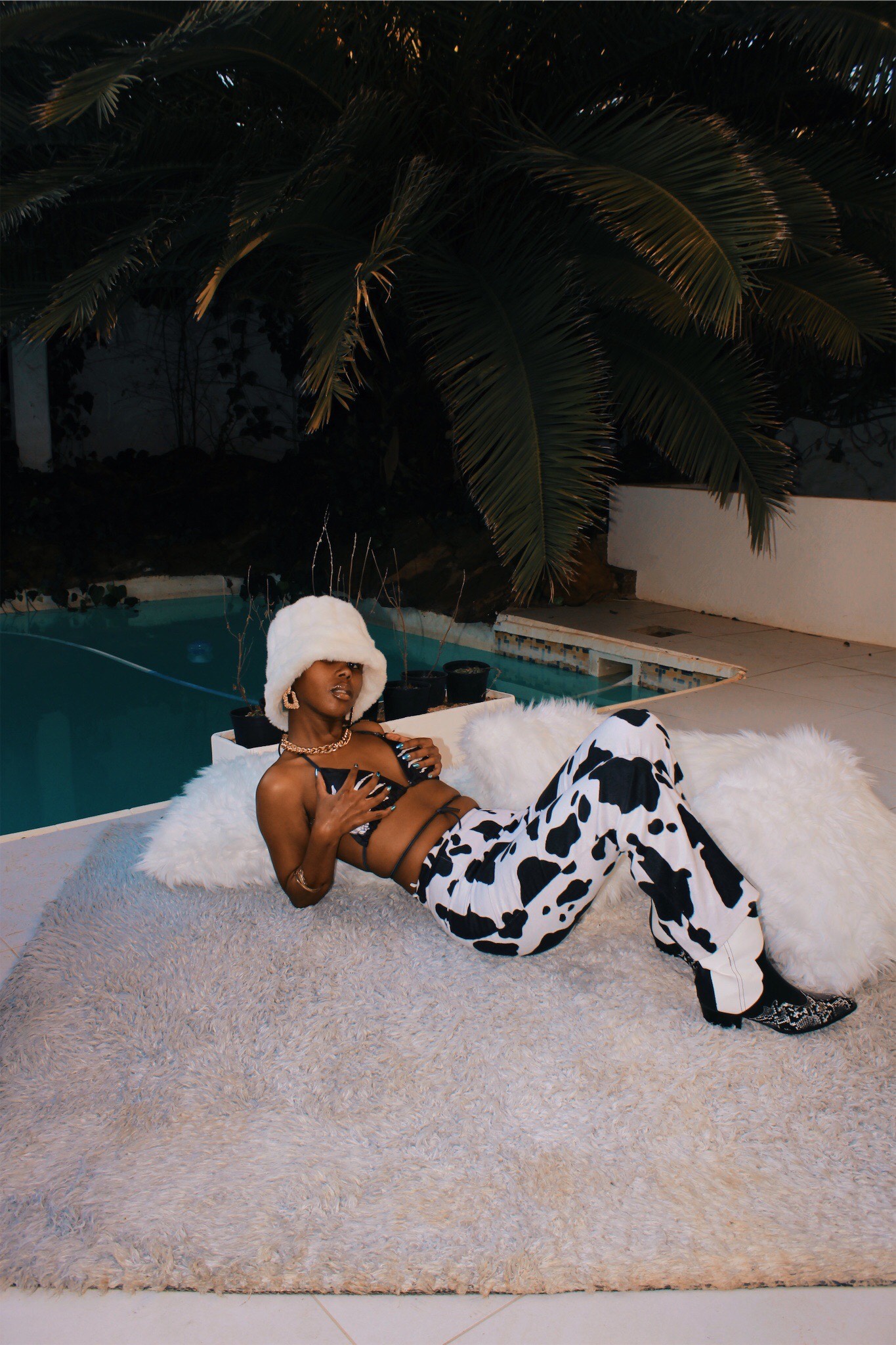 This larger than life personality — Skolleywood — exists as one of the pioneers for the current crop of upcoming femme Gen Z hip hop artists, operating fearlessly within today's male-dominated music industry, alongside her musical compatriots, such as Benzo. 
Speaking of which, Skolleywood and Benzo — the self-professed Kumkanikazi — recently teamed up on their latest single, "Blow The Roof". The single is a sonic fusion between drill and trap, with undertones of rock guitar riffs and baselines.
The look and feel of the video agree, with Skolleywood and Benzo fully kitted out as vintage-to-new age femme rock stars. The video was styled and directed by Katlego Gordana and shot by brokenbehindthecamera.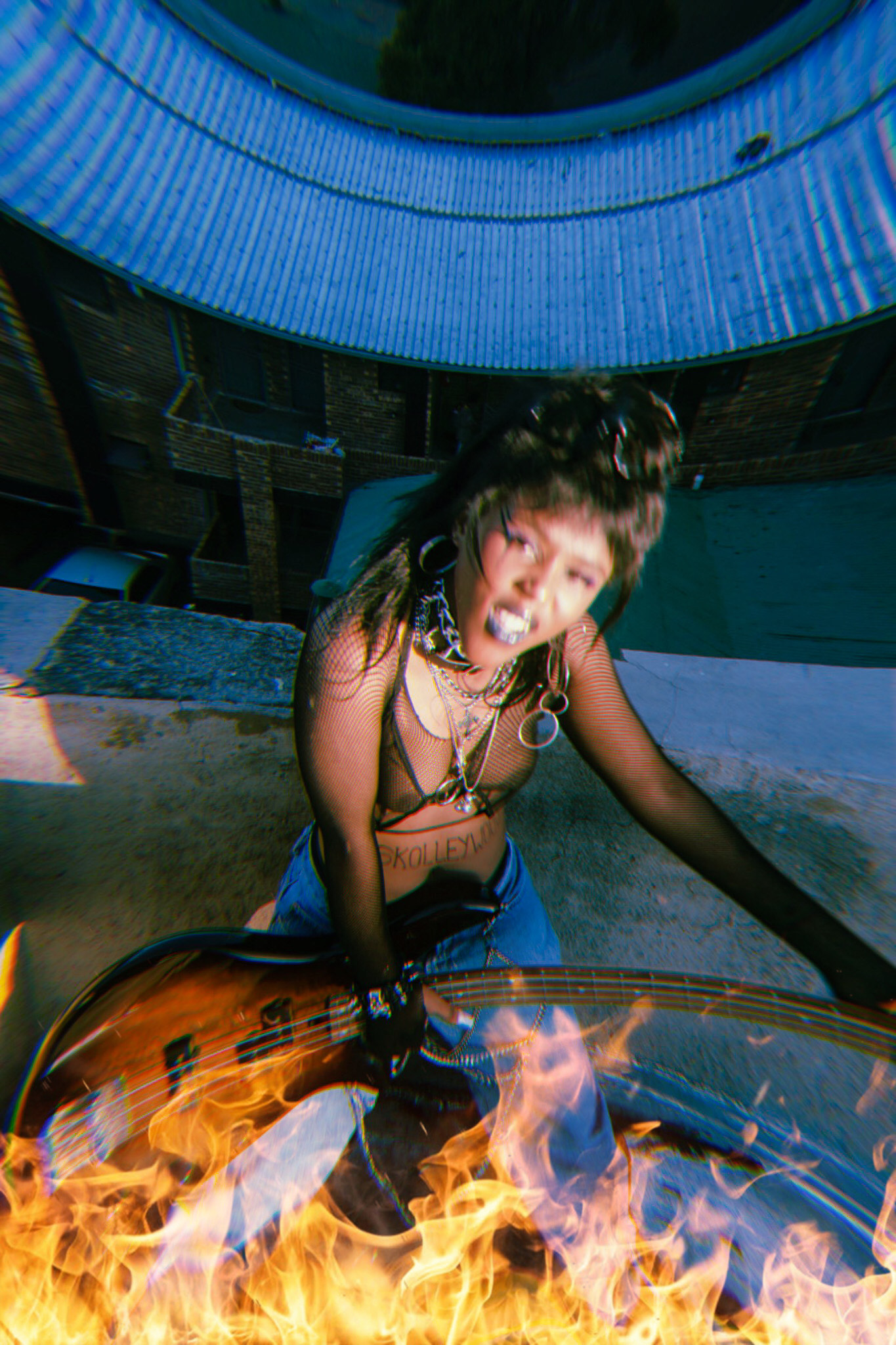 Skolleywood has also obtained previous collaborations within both music and fashion spaces. Namely with Champura Makhenzo on the all-studded femme line up on the "Danko Zalo 2.0 remix", as well as a collar with local fashion retailer Sportscene. 
You can stream Skolleywood's music on all major streaming platforms, and follow her Instagram page here to stay informed. I'd strongly recommend that you do as there's certainly more to come from this young creative.