Northampton MC Slowthai's [Tyron Frampton] sophomore album carried a world of expectations, and it's pretty easy to see why. Having grown his fanbase far beyond his initial cult following with the release of his critically acclaimed debut album Nothing Great About Britain in 2019. In truth, Thai was everyone, collaborating with industry heavy hitters like Tyler the Creator, Gorillaz, Brockhampton and even receiving a Grammy nomination alongside Aminé for "My High" produced by Disclosure. All the accolades and acclaim aside, it's no secret that sophomore albums have historically been tough to navigate regardless of an artist's prior success. It's a war of tug and pull between sticking to a tried and tested formula or flipping your sound and running the risk of potentially losing the listeners who make up that initial cult following. In truth unfortunately, most sophomore projects are pretty disappointing, which is why the term "sophomore slump" gets thrown around so often. However—somehow—through crushing pressure, controversy, substance abuse and a whole fucking global pandemic, Slowthai has produced something that shakes the slump. In fact, I think that TYRON goes way further than just shaking the slump. It's this intricate, poignant and very clearly extensively thought through masterpiece all scattered with complexity.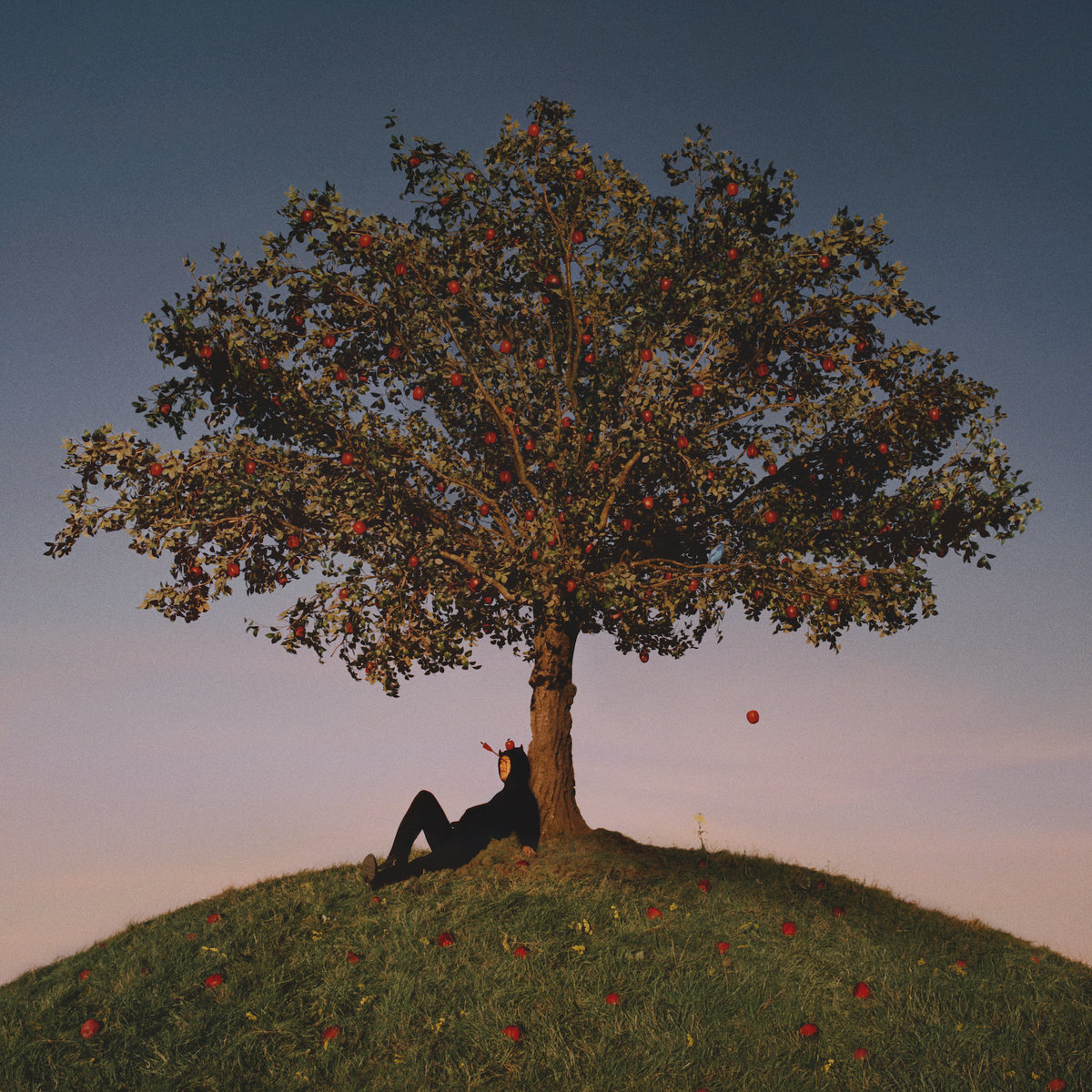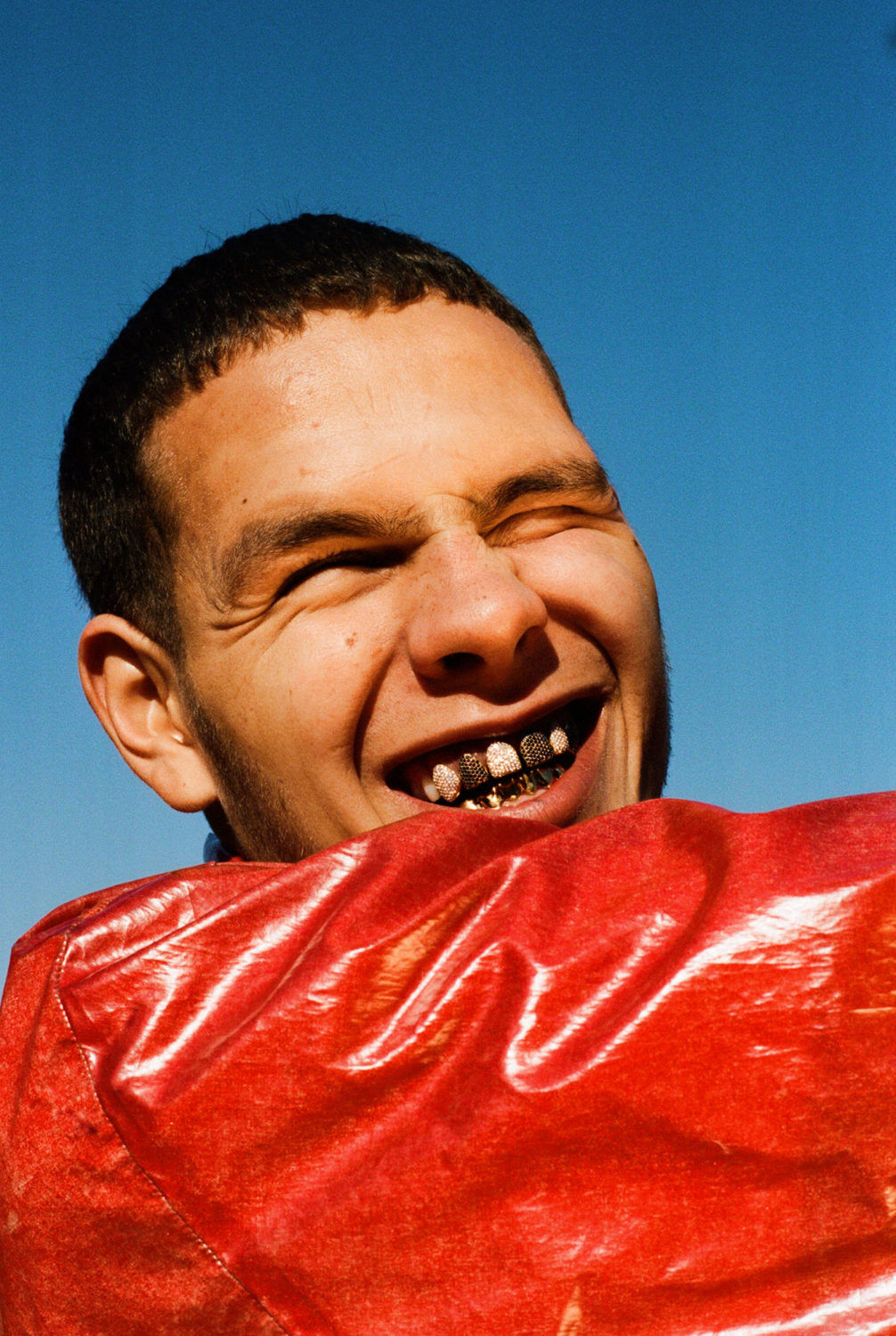 If Nothing Great About Britain captured the sentiment of the disgruntled youth in a post-Brexit UK—TYRON captures the duality of the man behind the moniker. It's the chaos and rage of Slowthai the MC and the reflections, meditations and struggles of Tyron Frampton. This duality is capture so beautifully in the album's track-list which is split into two sides. Important to note though, that this is not done in the stream boosting, cash-grabbing manner akin to Drake's Scorpion. TYRON says all it needs to in a condensed and compact 14 tracks which run for 35 minutes front to back. The first side is what fans of Thai have come to expect. Abrasive, aggressive bangers that punch your ears with boisterous bass and witty bars. It's also pretty apparent that Thai has sonically evolved on TYRON. The influences of grime and UK garage littered throughout Nothing Great About Britain, make way for a more Americanised sonic experience, at least in terms of beat selection. Lots of heavy 808's, and to my ear definite nods to the sound of Southern Hip-Hop icons Three 6 Mafia and in a contemporary sense $uicideboy$. The influences of which seems particularly prevalent in the middle section of side one with "VEX", "WOT" and "DEAD" all carrying sonic elements that are synonymous with the group. Side one also sees features from heavy hitters Skepta ["CANCELLED"] and A$AP Rocky ["MAZZA"] with both songs definite highlights from the first half of the project. I'm particularly fond of "CANCELLED", not only because of the stellar verses both Thai and Skepta deliver but also due to the cinematic reference ridden music video. The other stand-out on the first half has to be "PLAY WITH FIRE". It's just so quintessentially Slowthai. His flow and the way it plays off of a mesmerising harmony that just smoothly fades in with the second verse is gorgeous. This isn't even mentioning the truly heartfelt outro where it feels as though Thai is speaking to us; to someone extremely close to him and maybe even to himself. All beautifully framed by a beat switch that serves as the perfect segue into the album's second half.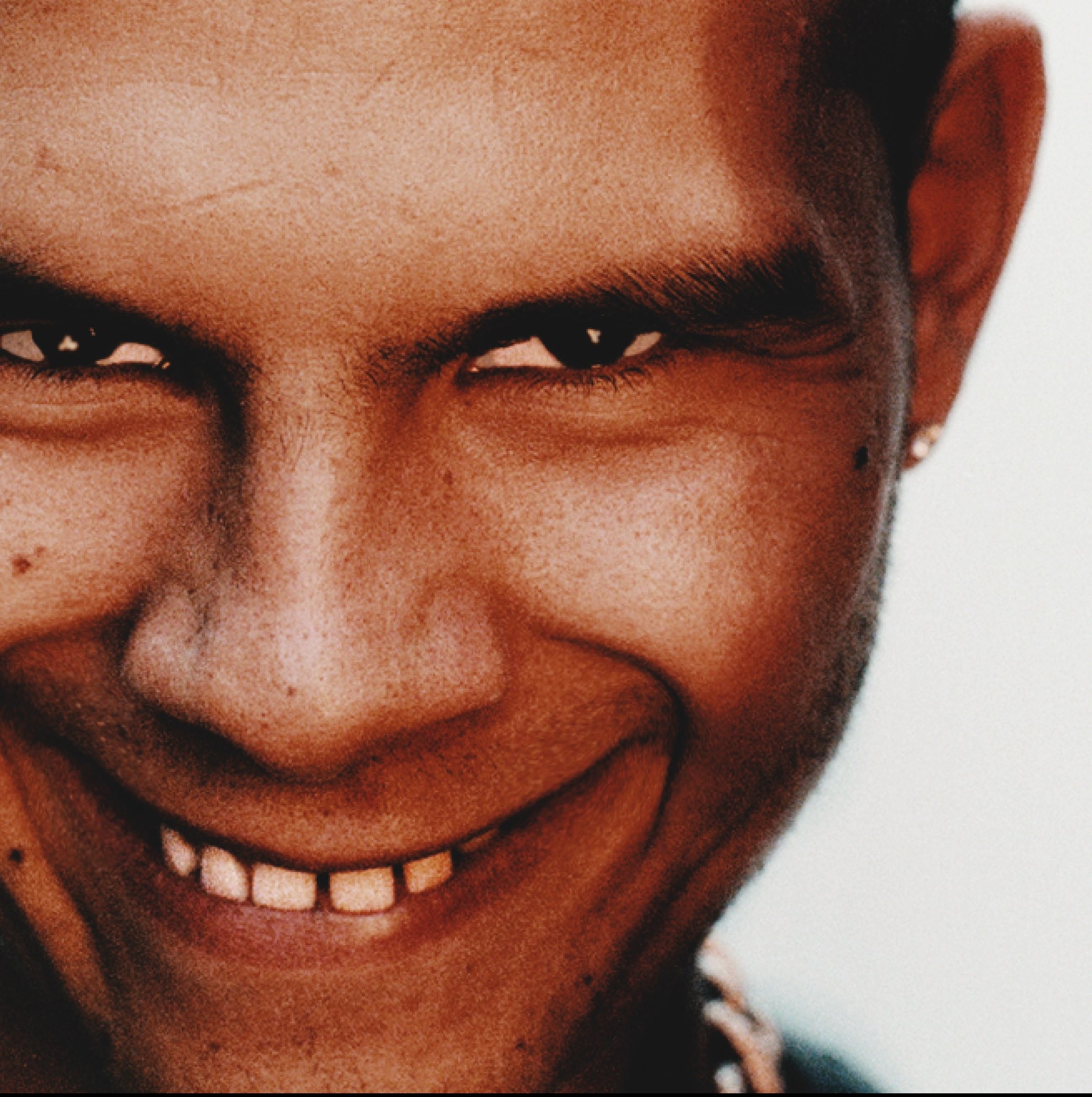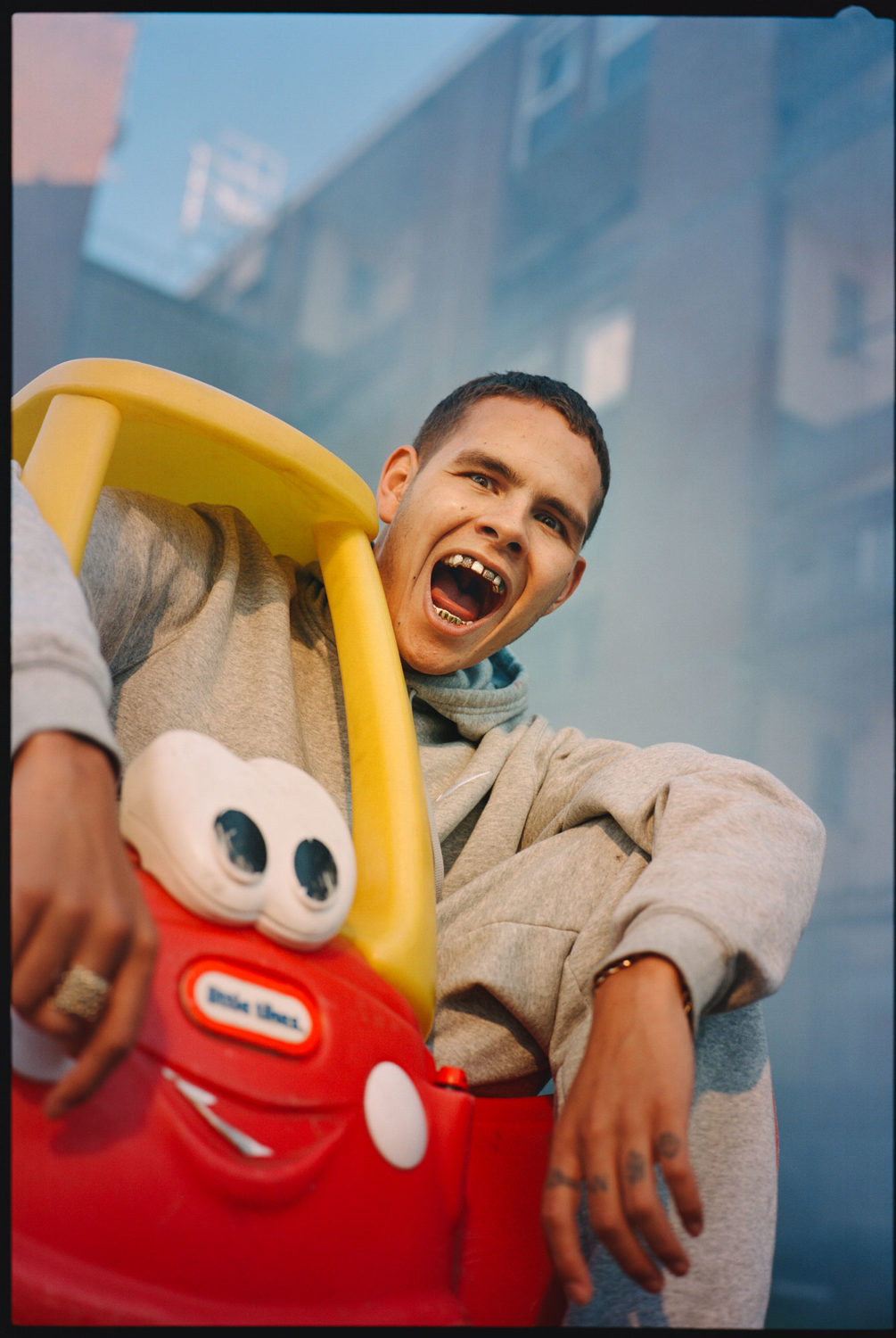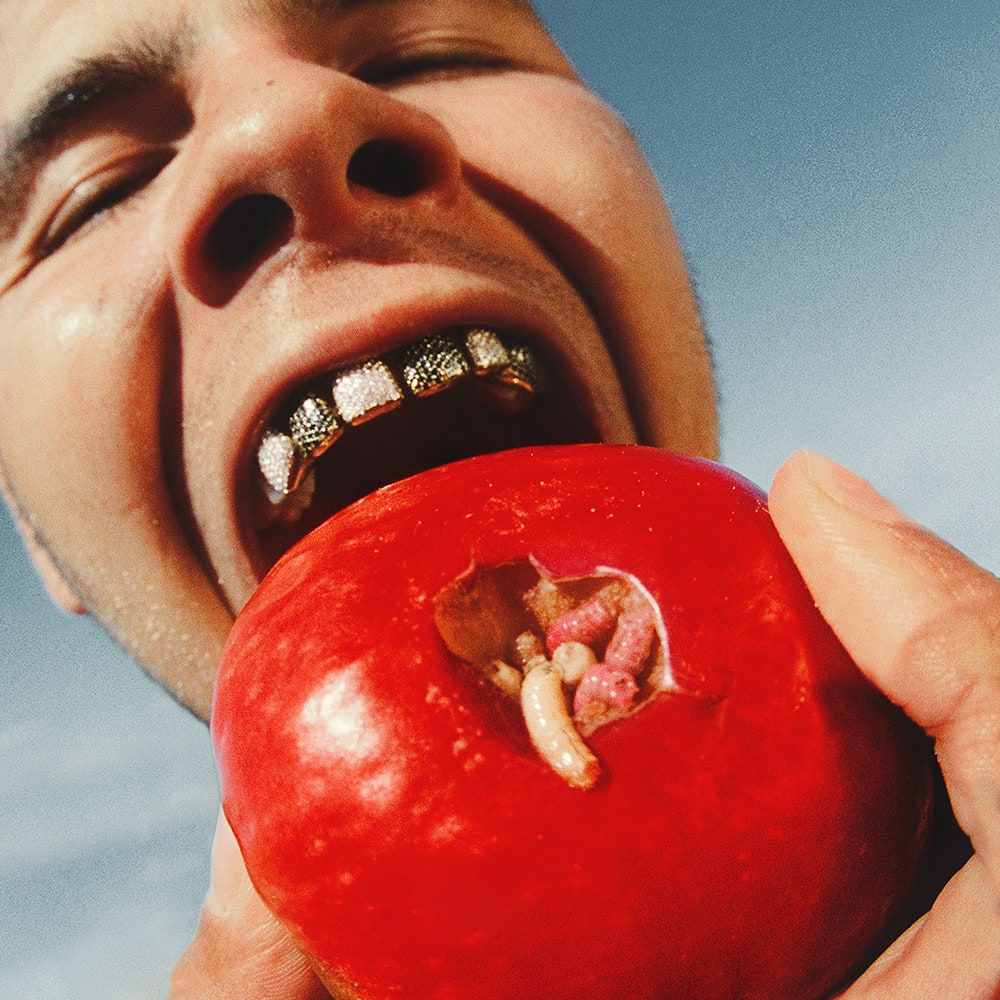 I honestly adore every single track off of the second half of the album. From the singles we've had time to digest like "nhs" and "feel away", to the very unexpected boom-bap drums on opener "i tried". There's just this sonic freshness to the tracks; it's like a side of Thai we as listeners just haven't seen yet. The subject matter on this side of the album is far more introspective. At points, it's almost as if Thai is just muttering his inner dialogue. Filled to the brim with vulnerability, self-doubt, anxiety and regret. It's within these very musings that we get a good look at not the boisterous MC performing on stage with only his boxers on but rather, we are given to a large extent glimpses of Tyron, alone and isolated reflecting on life and his position within it. It's less about the fame and accolades and more about a 26 year old man trying to figure out where the hell he belongs in a world that gets seemingly more chaotic. On "terms" he raps: "Tried to pick a rose but it's got thorns; They be judgin' me like I got horns", which gives a glimpse into how he feels like he's being treated as someone in the public eye. A sentiment and cynicism that is also present on what to my mind, are the two absolute standouts of the album "push" feat. Deb Never and the closing track "adhd". There's just something about the malaise of the two tracks that stuck with me; the utter beauty in their sadness, or maybe a sense of relatability particularly on "adhd" as Thai spits in the second verse:
Overthink, sink in my seat
Eat, sleep, repeat, what you know about T?
Smoke weed only way I fall asleep
Same routine, drink 'til I can't speak
Slave to the progress
Abscess 'cause I ain't got control yet
I'm tryna fly but my wings feel broken
An eagle encaged in a closure, lowest
The lowest decomposing, I'm sober, loner
It's going to take some time to unpack everything that Slowthai presents to us as listeners with this album but that's part of the brilliance. It's so apparent that an incredible amount of thought has gone into constructing TYRON, from the subtle switch over to lowercase titles on the more subdued second side to the sheer amount of soul searching present. The body of work is not going to be for everyone—but then again I don't exactly think Slowthai is for everyone either. To me, however, he is the most exciting artist active in the UK scene. If I haven't by now, let me just make it clear that Slowthai has cemented himself as a full-blown superstar with the release of TYRON—so don't let me catch you saying otherwise.