Sun-EL Musician is a studio head — constantly creating and trying out different things with his music. His latest EP, African Electronic Dance Music, is a collection of unreleased songs Sun-El recorded over the past years.
Although the release has a total of 11 tracks on it, he intentionally classified it as an EP rather than an album because his approach was more lax while making it; almost like a painter throwing paint on a canvas and discovering the work of art while in the process. Speaking about his process the Sun-EL Musician shares:
I just create music. I have quite a bunch of songs just on my PC because I'm always in the studio. I enjoy being in the studio. It's easy for me to just sit there and create something. I'm always trying to find a way to release music because I've got other songs that people have asked for that never made it to the EP.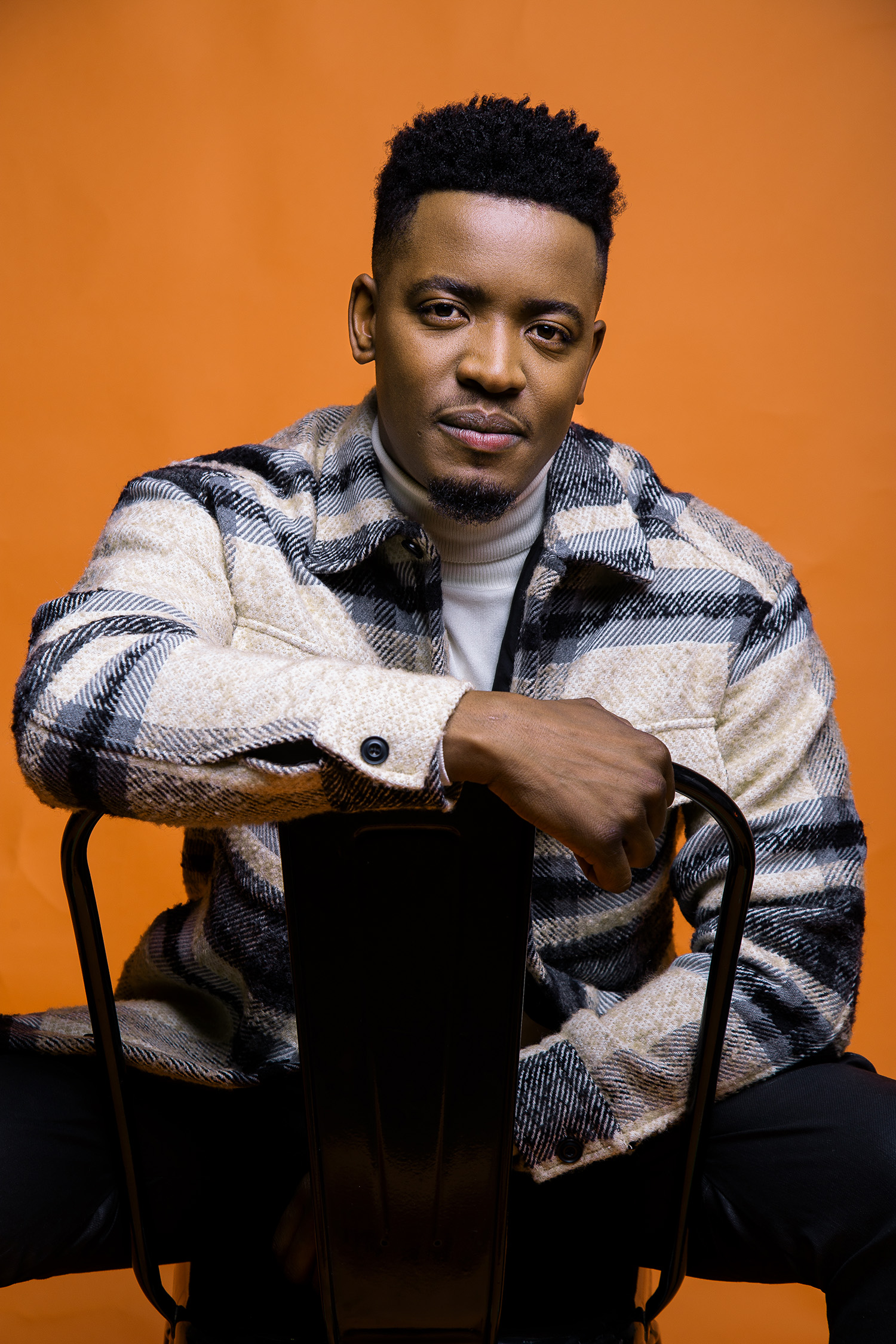 The project comes to listeners almost a year since he released his 32-track mega album, To the World and Beyond. His new release, African Electronic Dance Music, infuses Sun-EL's signature Afro-house sound with electro-house and electronic dance music (EDM). Venturing into EDM is not new for the artist, some of his early records were heavily EDM-inspired but he was under a record label at the time and didn't have the liberty to do what he wanted creatively.
The EP opens with "Zube Nami" featuring first-time collaborator Yamisava who Sun-El first discovered on Instagram — with Yamisava playing a cover version of Sun-El Musician's song. Sun-EL messaged him on the platform, they met and the rest is history. Speaking on opening the EP on that note, the Mooi River-born producer says:
The message [of the song] was just so powerful, you know. It's a prayer. I like opening things in a spiritual way, like a prayer. The previous album had the same intro of opening with like a prayer to prep the listener for a spiritual journey.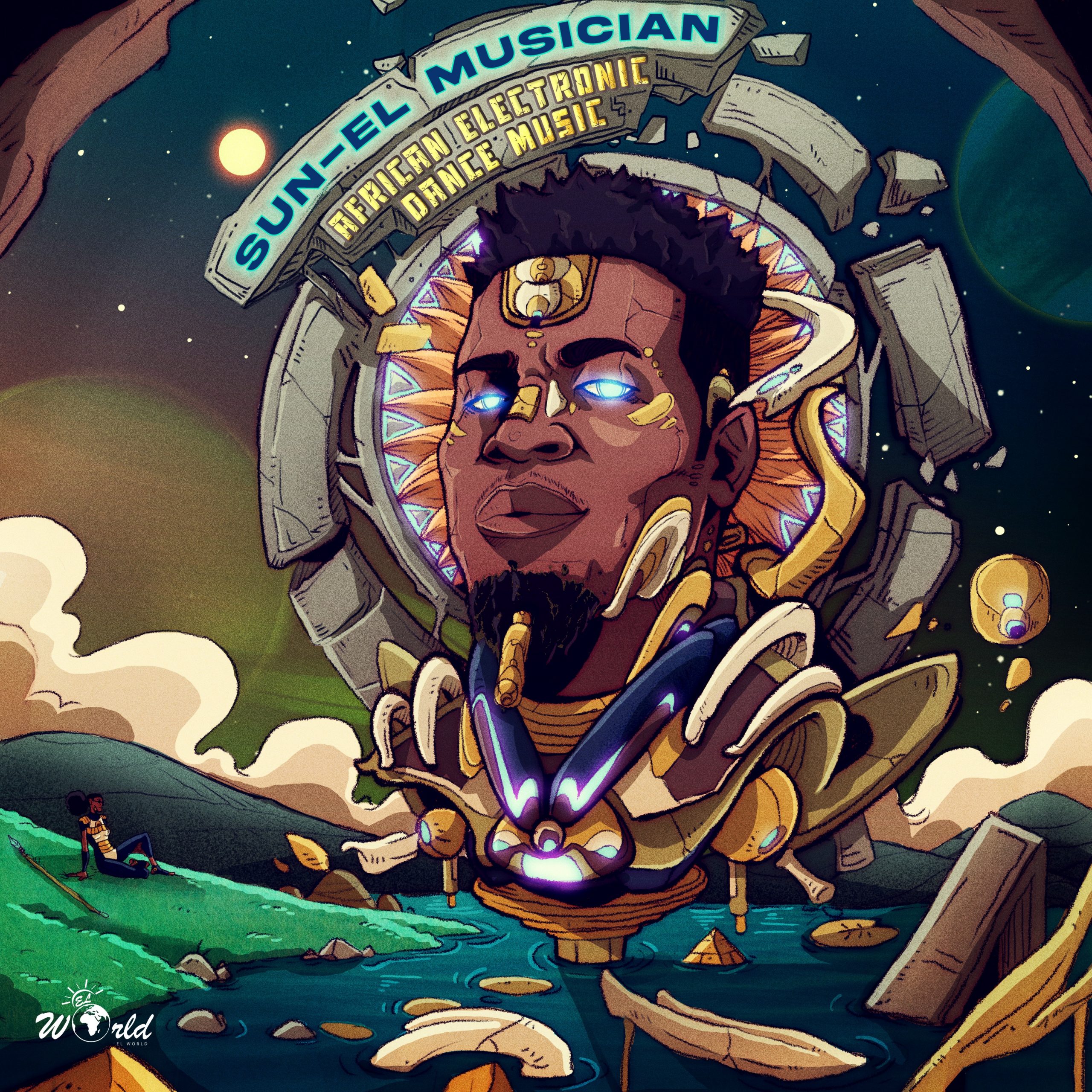 "Zube Nami" is followed by "Amateki" featuring Bholoja, one of Swaziland's brightest and pioneering artists. Sun-EL has always been a fan of the muso — looking for opportunities to collaborate with him. The two connected on Instagram and met in the studio where they recorded three songs in the space of four hours. Two of those songs, "Amateki" and "Esibayeni", were featured on the project. Speaking about working with Bholoja, the 32-year-old DJ explains:
It was just really easy for us to flow because we were already just drawn to each other's work. That's how he ended up having two songs on the EP — because he was just so different and so true to himself, which is great for me. I love when an artist is not trying to sound like anyone else but themselves, it's fresh and is so intriguing.
Doing "Esibayeni" with him was such a weird experience for me because I have never made a song in that format. He was playing the guitar and then he'd record his vocals and then I'd make the beats after, which was odd. And the tempo is not something I've worked on before. It was such a good space for me as a producer because I've worked with so many people and this [was] something new.
The project caps off with "I Like It Anyway" featuring on of Sun-EL most consistent collaborators, Ami Faku. It is the slowest tune on the album and closes the EP off on a good note. "I like to give the listener a journey. You know, we start with a prayer, we go up with a dance tempo like "Jozi" (Maboneng) and then we end things off very slow so it allows you to go back," shares the muso. He continues:
It's just like how I approach making songs — I like the intro to be slow then the middle picks up and then the end. I call it the 'repeat effect'. You find yourself going back. The whole record is structured that way. You can just press play and not want to skip any song. "I Like It Anyway", fits as a closing song and was a perfect way to end it.