Nuits Balnéaire's visual response to the One-Fifth of the Earth's Surface, a conversation between the Atlantic Ocean, Hakeem Adam & Maxwell Mutanda, is strongly inspired by the feminine energy of the Gulf of Guinea.
With this work, the artist captures the feminine energy, force and mystery of the West African coastline of Grand-Bassam — where he lives and works.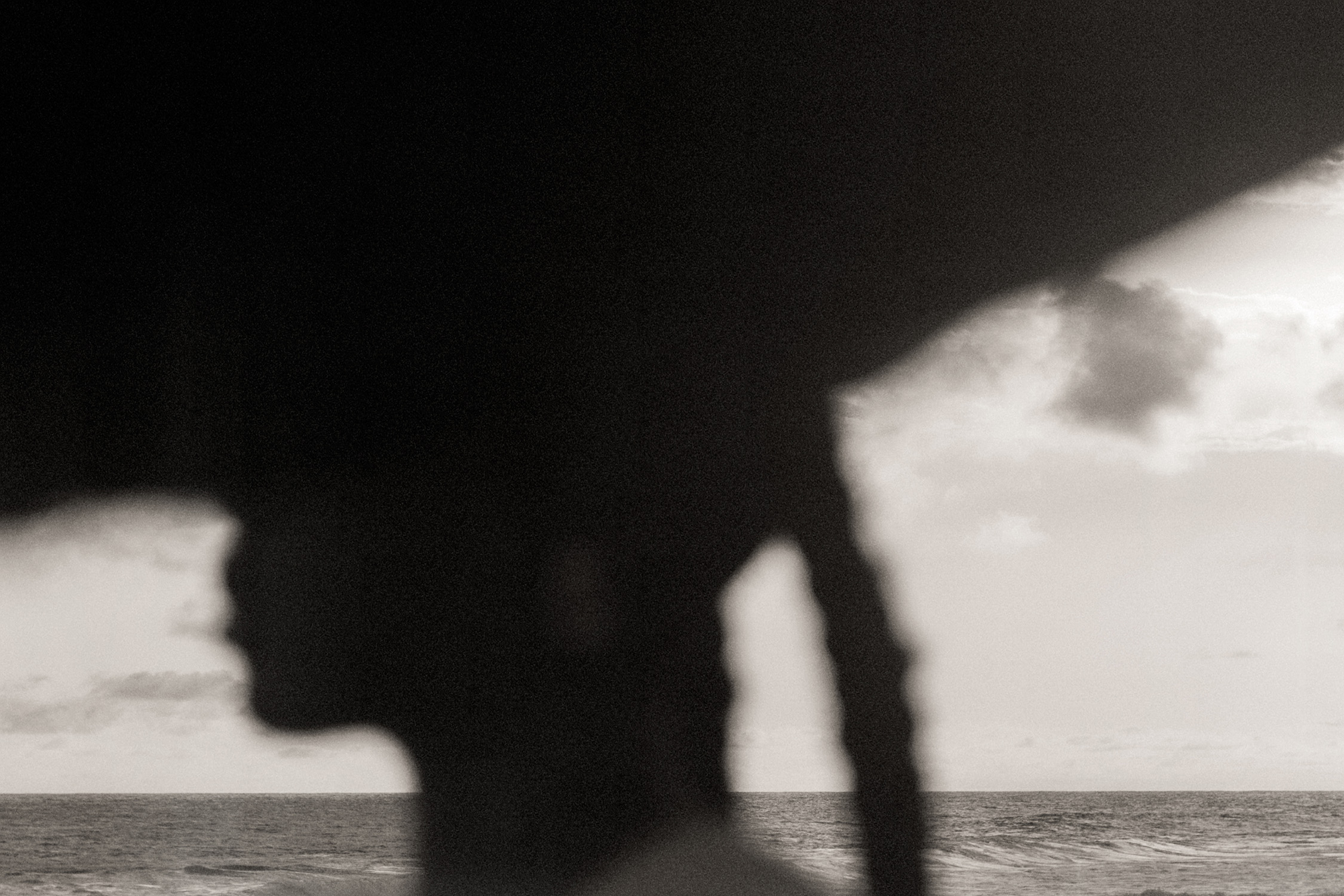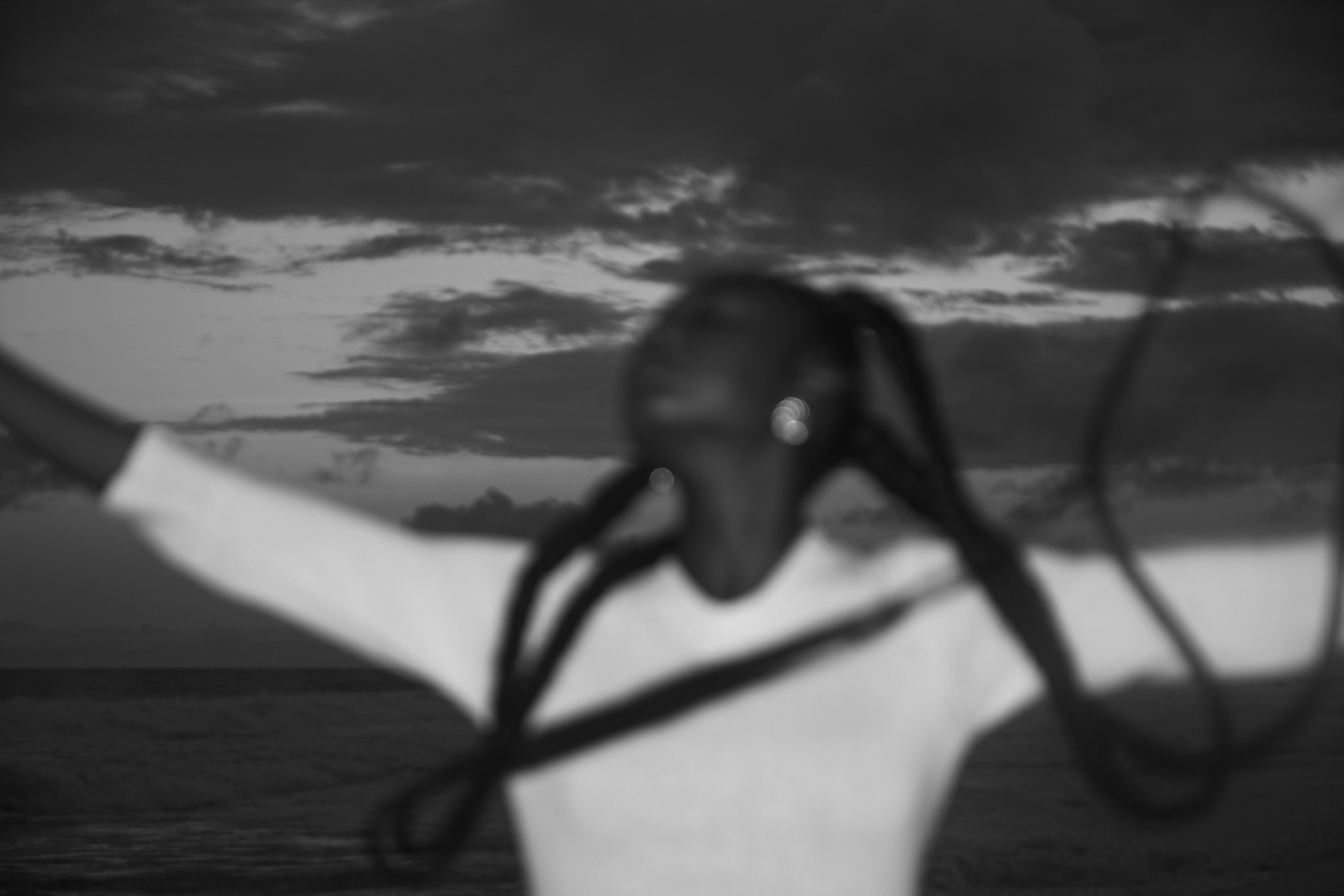 In his journey of understanding and illustrating that feminine energy, Nuits Balnéaire draws inspiration from history, indigenous cultures and the spirituality of the region, like the water deities Oya, Mami Watta who are said to populate this coastline.
As well as the cultural heritage richly shared among the peoples of this region of the Atlantic Ocean over the centuries.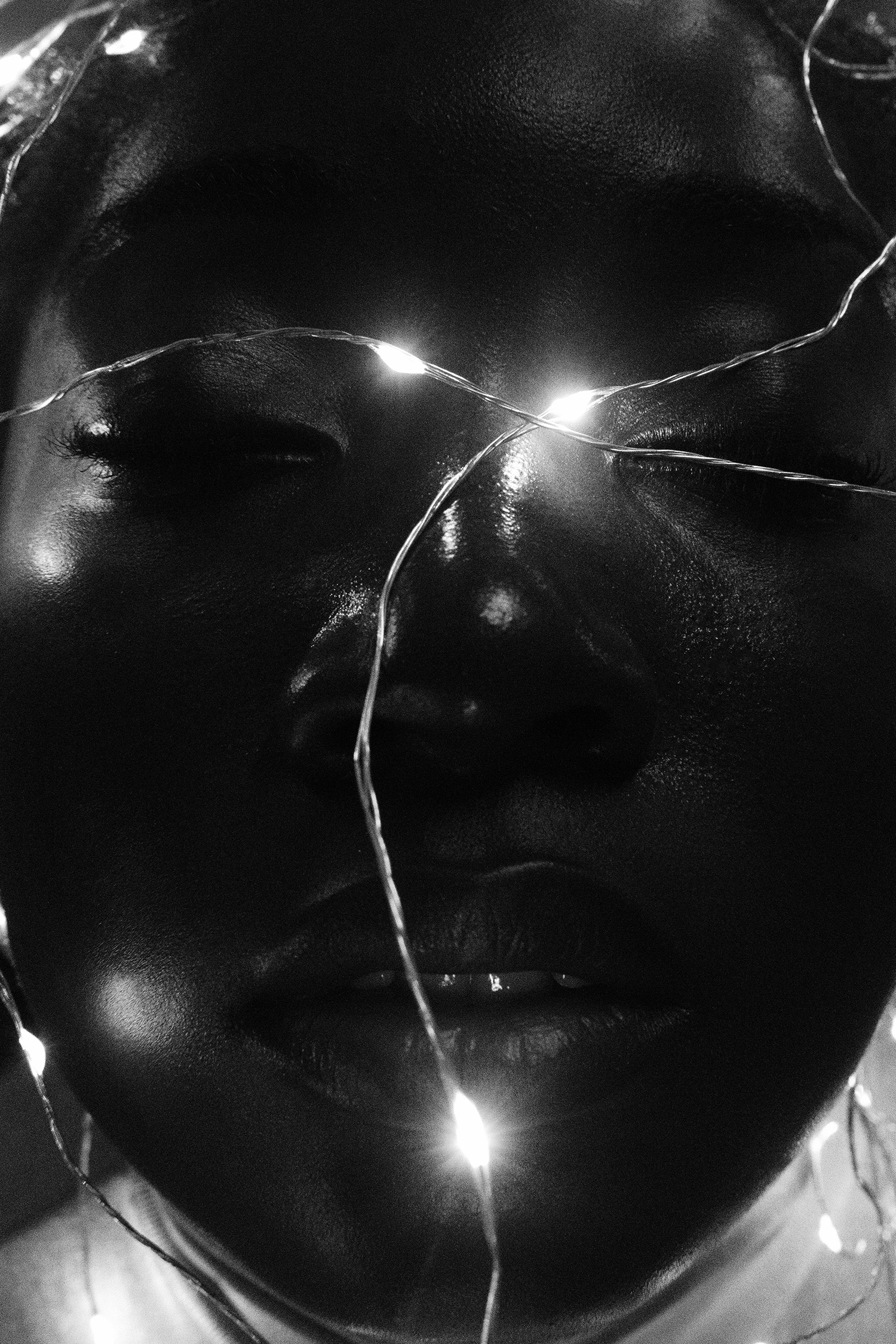 The series is developed with the artist's sister and long term muse Fatima Kouamé and is accompanied by a verse from the poem Morgane which Balnéaire wrote.
From childish prayers were born
longevities, In the purple waters we
raised the masts,
When suddenly the mass of vulgar years seized us.
From black boulevards were born the lighted
nights. In the dark oceans, she took off her
futuristic clothes
Scarlet Bright
Lights, Blue Velvet.