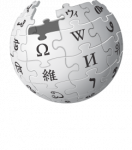 #WikipediaByUs: Celebrating South African knowledge creators
Wikipedia, the world's largest free online encyclopaedia, in collaboration with Bubblegum Club and the South African creative community, launches a campaign to celebrate the power of knowledge and everyone's right to access, create and share knowledge.

As part of the campaign, South African creatives have been commissioned to create multimedia content and release it across platforms in the coming weeks. This content will highlight topics ranging from misinformation to African sonic histories and the evolution of African cinema and will build on African knowledge ecosystems, often invisibilised or distorted by colonial knowledge systems, therefore, emphasising the link between knowledge production and creativity. With creative collaborators participating in the #WikipediaByUs campaign, including Monde Gumede, Zayaan Khan, Kabelo Kungwane, Amogelang Maledu, Khensani Mohlatlole, Ridhwaan Suliman and Zandi Tisani, a multitude of fresh narratives is explored.
Just as Wikipedia is a platform to freely exchange information through an open collaboration model, which allows anyone, anywhere, to contribute to the world's largest online encyclopedia, the #WikipediaByUs campaign encourages collaborators to engage with their creative discourses as contributors to the South African knowledge ecosystems. At the same time, it urges South Africans to join Wikipedia's free knowledge movement and help expand the cultural and linguistic representation of South Africa.
Explore, discover and access all the assets of the #WikipediaByUs campaign as they are gradually added on this page.


Join the dialogue online, using #WikipediaByUs

Learn how to get involved in the Wikimedia South Africa chapter here.