From jobs, open calls and residencies; this is the first list of opportunities for artists, writers, and creatives in 2022. For more consistent updates visit our opportunities page here.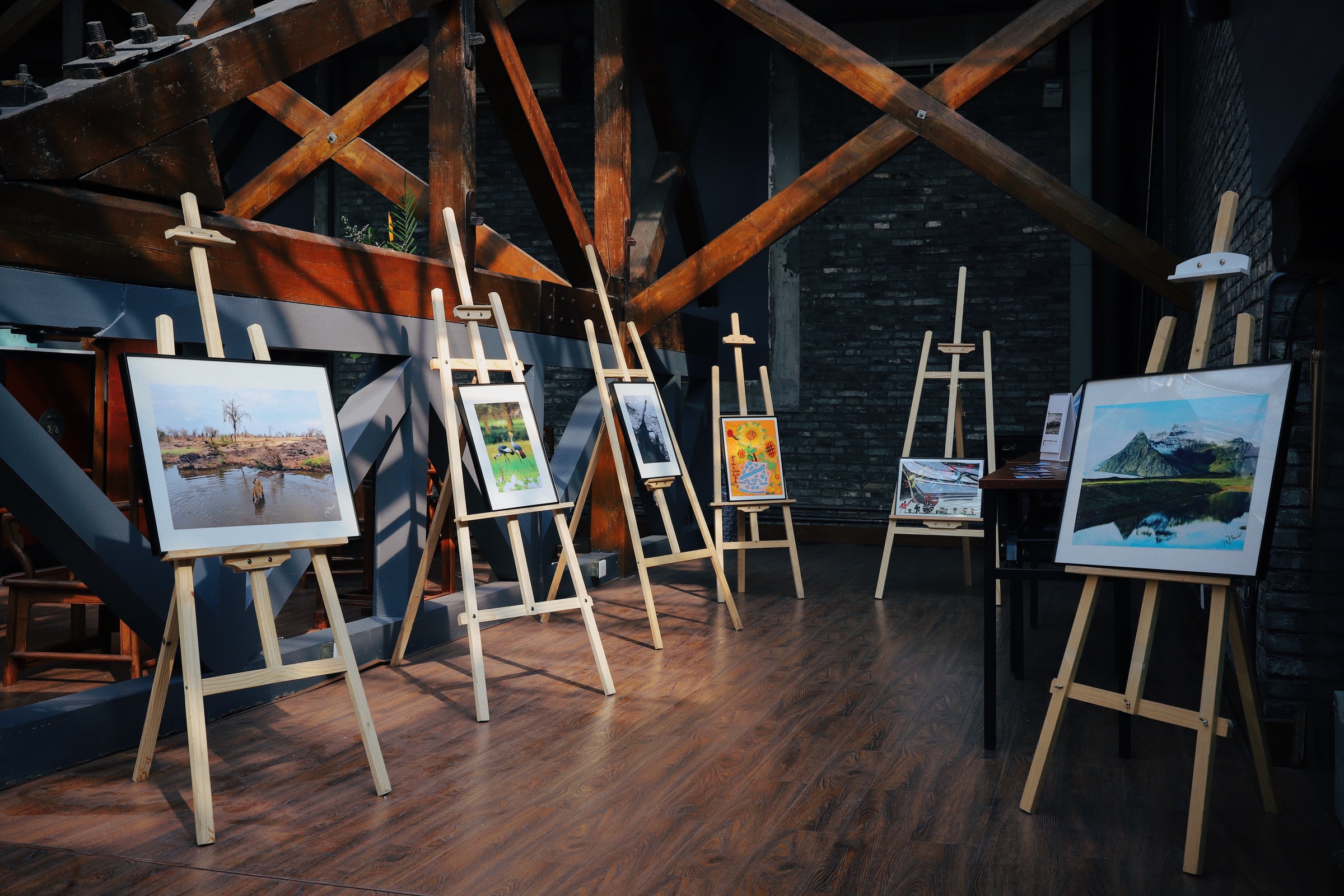 JOB OPPORTUNITIES 
DESIGN INTERNSHIP – THEBE MAGUGU
Deadline: 21 January 2022
Thebe Magugu is looking to hire an exceptional and organised talent in design with cross-disciplinary interests in current and topical affairs, who is highly motivated and skilled in pattern making, Adobe suite and creative ideation. Based in johannesburg. 
For more information: www.thebemagugu.com/careers
To apply: Send a Cover Letter, CV & Portfolio to internships@thebemagugu.com
Please note: If any of the requested assets are not all in one email your application will be disregarded.
GALLERY INTERNSHIP DIGITAL – STEVENSON CAPE TOWN
Deadline: 24 January 2022
Stevenson Cape Town is looking for a tech-savvy intern to work on all parts of the gallery's daily operations, as part of a large team. The ideal applicant is highly motivated, organised and detail-oriented, with a strong sense of urgency and the ability to quickly adjust to change.
The internship entails a wide range of responsibilities, the majority of which are digital in nature. Preparing for online events, playing a significant role within the social media team, producing exhibitions, art fairs, and related paperwork as well as providing administrative support to gallery employees are just a few of the responsibilities.
For more information: www.stevenson.info
To apply: Send your application and CV to info@stevenson.info
ARTS PROGRAMME MANAGER AT PRO HELVETIA – WEST AFRICA
Deadline: 31 January 2022
The Swiss Arts Council Pro Helvetia regional liaison office in Johannesburg is searching for a partner in building new relationships and programs in West Africa, with a focus on Lagos, Accra, Dakar, Bamako, Ouagadougou and Abidjan as well as their surrounding artistic ecosystems.
The professional will operate as a locally based facilitator of partnership and engagement with the Swiss arts field, working closely with the Pro Helvetia Johannesburg team and colleagues in Switzerland, and across the international network. During the years 2022-2023, they will build an initial portfolio of strategic projects and collaborations in key urban centers across (mostly) West Africa.
For more information: johannesburg.prohelvetia.org/en
To apply: Candidates should send an application to application@prohelvetia.ch with a one-page motivation statement detailing their suitability for the position, as well as a CV and at least two contactable references. The subject line of the email should be 'West Africa Programme Manager position.'
Please submit all essential information in Word or PDF attachments for system reasons, and note that applications that are not complete will not be accepted.
Joseph Gaylard can be reached at jgaylard@prohelvetia.org with any queries or clarifications concerning the role.
STUDIO ADMINISTRATOR FOR CINGA SAMSON
Deadline: 1 February 2022
Cinga Samson is searching for a dedicated studio/business administrator to join their enthusiastic team.
The position places a significant emphasis on business organisation and communication, and the ideal candidate will have experience with bookkeeping and basic accounting, as well as the ability to function in a fast-paced studio setting.
Liaising with studio suppliers will also be part of the job, as will assisting with production administration, budgeting, and financial forecasting. The position has the potential to expand into a bigger capacity.
For more information: Cinga Samson 
To apply: Email your CV, references and short letter of motivation to jonathan@cingastudios.com and use 'Studio Administrator Application' in the subject line.
GALLERY ASSISTANT AT SMAC GALLERY – CAPE TOWN
Deadline: 1 February 2022
An interesting new post for a highly trained Gallery Assistant has become available at SMAC Gallery. This Stellenbosch-based junior to mid-level role is a contract post with the possibility of becoming full-time.
Duties include but are not limited to: Assisting with day-to-day office administration; assisting with artwork administration and management; database management; assisting with artwork sales and post-sale client liaison; assisting with basic artwork shipments; assisting with general gallery deliveries/collections in and around Cape Town and Stellenbosch. 
For more information: www.smacgallery.com
To apply: Email your CV to Karla@smacgallery.com
Please note: only shortlisted candidates will be contacted
MANAGING DIRECTOR – VANSA
Deadline: 4 February 2022
In order to consolidate and enhance its position as a dynamic and resilient network-based organisation, the Visual Arts Network of South Africa (VANSA) is looking for a versatile strategic thinker and imaginative organizer to co-lead the organisation.
VANSA is looking for a new Managing Director to work alongside an Operations Director in this experimental two-person leadership structure as the organisation progresses toward a new leadership model and restructure in the new year.
For more information: vansa.co.za
To apply: Send a CV and covering letter motivating your suitability for the position, including details for at least two contactable references to submissions@vansa.co.za.
OPEN CALLS
CALL TO SUBMIT: NEW BOOOOOOOM PHOTO BOOK
Deadline: 21 January 2022
Booooooom is pleased to announce a call for submissions for their upcoming photo book. This photo book, like their previous one, Magic Hour, will be 100+ pages long, including work by roughly 60 photographers. The theme for this one is circles.
Submission Guidelines:
You may submit up to 5 JPG images per submission (and you may submit as many times as you like)

Maximum size to upload: 2500 x 2500 px (images do not need to be square, these are simply the max height and width so we aren't opening thousands of massive files)

If you are selected, we will contact you for high resolution images

Format for naming your files: FIRSTNAME_LASTNAME_01.jpg
For more information: Booooooom.com
Submit Here
CALL FOR EXHIBITION PROPOSALS – WILLIAM HUMPHREY'S ART GALLERY (WHAG)
Deadline: 11 March 2022
Artists, project coordinators, and curators are invited to submit concepts for the William Humphrey's Art Gallery (WHAG) in Kimberley's 2022/2023 museum exhibition program.
The WHAG is committed to robust programming that speaks to the social consciousness of all South Africans as one of the three national museums working as agencies of the Department of Sport, Arts and Culture. This is accomplished by aligning the institution with the overarching goal of collecting, conserving, recording, researching, and presenting artworks that enhance and edify the cultural lives of all South Africans.
Proposals that address the following themes are particularly encouraged to apply for the 2022/2023 temporary exhibits program:
Redressing omissions/distortions in the South African visual record with specific focus on reproaching colonialism

Exhibitions reflecting the contemporary lived realities of local/ international communities

Gender Based Violence and Femicide

New Media and Photographic Works
Proposal Guidelines:
Artist / Practitioner CV

Artist Statement / Exhibitions Statement

Motivation for situating the exhibition within the Northern Cape Province and specifically at the WHAG

Good quality captioned photographs of artworks

Installation specification where installation and display deviates from museum norms (if applicable)

Plan for activities surrounding the exhibition such as workshops/ walkabouts/ digital tours (if applicable)

Exhibition budget.
 The WHAG covers the following costs
50% of Transport and transit insurance of artwork

Travel and accommodation of artists

Installation and display costs

Costs relating to opening events, walkabouts, and marketing.
For more information: whag.co.za
To Apply: Proposals should be emailed to mc@whag.co.za. Any queries can be directed to MC Roodt at the above email address or telephonically on 053 831 1724.
Please note: Exhibition proposals for works or projects yet to be realised is excluded from this call.
PRISMS, ITANILE CALLS AFRICAN WRITERS FOR HER 2022 PUBLICATIONS
Deadline: May 2022
Itanile Magazine accepts contributions for its biannual issues twice a year. They're now seeking submissions for the Prisms issue, which will be released in May 2022. They are looking for innovative works that relate to the human condition from an individual perspective in a complex local and global context.
Prisms inspires you to think about the world and all of its complexities from a different perspective. They want to hear about your moments of clarity, confusion, rage, anguish, surprise, amazement, and delight; your perceptions and encounters with people and places, both geographically and psychologically; your longings, challenges, dreams, reflections, regrets, failures, and victories.
Itanile is creating an annual prize in five categories to recognise literary creatives' efforts and commitments to furthering the African experience via storytelling: fiction, creative nonfiction, essay, poetry, and the Chapbook Award.
The winner(s) in each category will receive $200 each. Writers can qualify for the awards by sending in their works to Itanile during our reading periods in January and July. Only works published by Itanile throughout the year—up till October—will be considered for the awards. The awarded works, selected by guest editors, will be chosen based on strength, quality, and impact on the Itanile community.
Submission Guidelines: 
Works must be previously unpublished, and by that, the story must not have appeared anywhere online or in print, even in your personal blog. However, simultaneous submissions are welcome. You are required to notify Itanile once your work is accepted elsewhere.

Please only submit one piece per category (Fiction, Creative Nonfiction, Essay, Poetry, or the Chapbook Award) at a time. Writers submitting for the poetry category can submit a maximum of three poems.

Fiction, creative nonfiction, and essay submissions should be kept under 5,000 words.

Itanile aims to respond within two months. Authors of selected pieces for Prisms will be duly notified.

Subsequently, if your work is chosen for the Itanile Award, you will be notified by mail in November, and a shortlist as well as the list of eventual winners will be released in December.
For more information: itanile.org
Submit Here: itanile.org/submissions/
RESIDENCIES
2023 PRO HELVETIA RESIDENCY
Deadline: 1 March 2022
The Swiss arts council Pro Helvetia has launched its annual open call for residency applications. Cultural practitioners from Switzerland may apply for residencies in Southern, East, West or Central Africa, while cultural practitioners from Southern, East, West and Central Africa can apply for residencies in Switzerland.
The residencies programme is open to artists and cultural practitioners working in the fields of visual arts, design and interactive media, music, literature and performing arts, as well as arts practitioners with a transdisciplinary focus.
Residencies last up to 3-months.
Pro Helvetia offers accommodation, travel costs, a daily allowance, professional support, a workplace (on request) and a contribution to production/material costs (on request)
Selection Criteria:
Convincing track record: professional activity with a national / transregional reach

Context-related motivation

Sufficient knowledge of English

Concrete exchange project with a lasting impact
For more information: johannesburg.prohelvetia.org/en
To Apply: Applications must be written in English and submitted via johannesburg.prohelvetia.org/en/residency/residencies