From jobs, open calls and fellowships; here is an updated list of opportunities for artists, writers, and creatives. For more consistent updates visit our opportunities page here.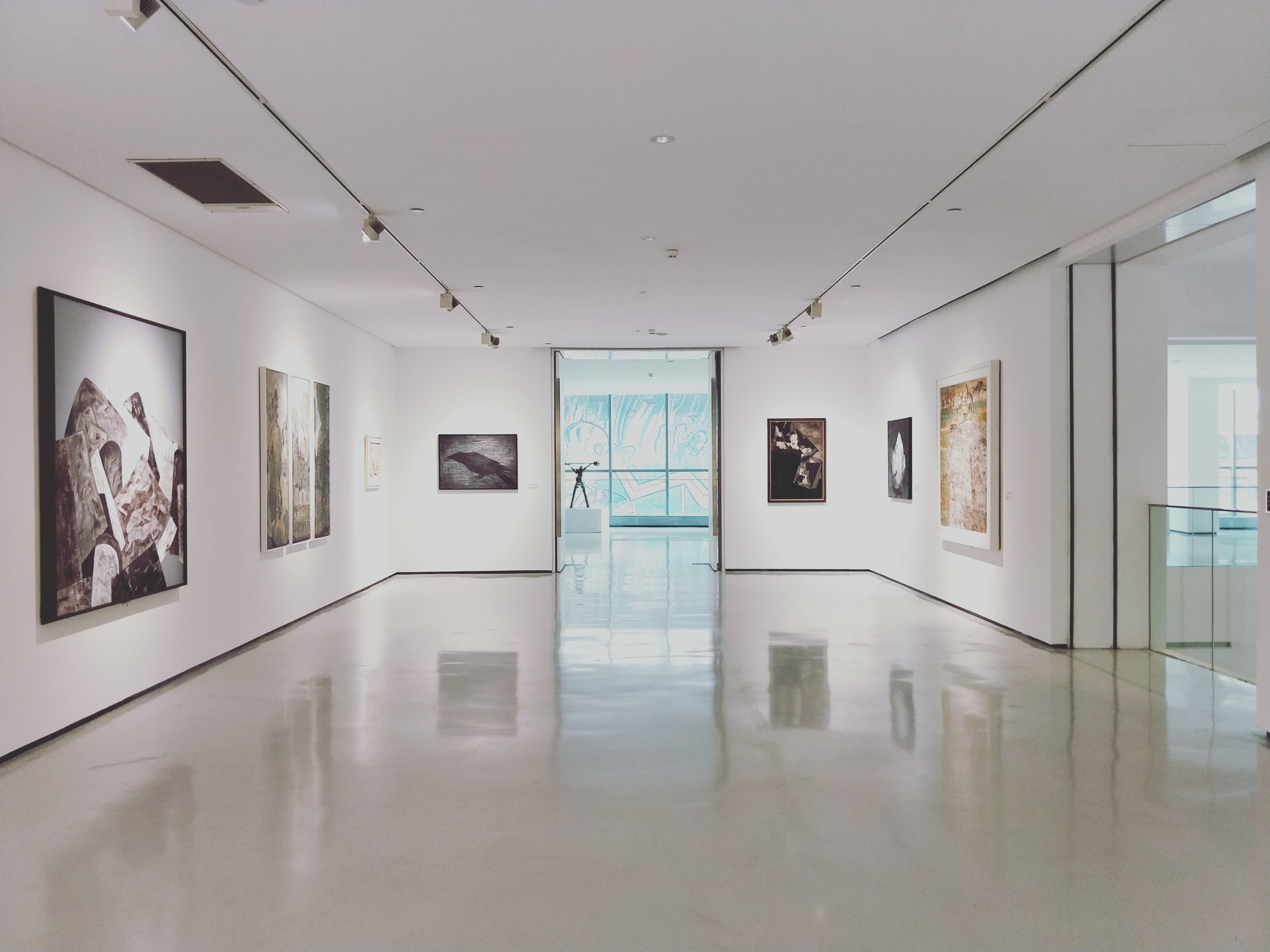 JOB OPPORTUNITIES 
Media Assistant – FNB Art Joburg 
FNB Art Joburg is looking for a motivated and results driven Media Assistant to join their team. 
Applicants must have a keen eye for detail, marketing and communications experience,as well as a passion for contemporary African art.
As the Media Assistant, you will report to the Art Joburg Head of Content to assist in the roll out of Art Joburg and BMW Young Collectors Co. communications and content.
This includes but is not limited to the posting of content across channels, adapting to content to different channel formats, reaching out to stakeholders to gather information and images, assisting with weekly newsletters, updating the Art Joburg press list and disseminating press releases.
Attributes
3-5 years relevant experience (communications, social media, content)
Interest and familiarity with contemporary African art
Fluency in all social media platforms (Facebook, Instagram, Twitter, TikTok, YouTube, Vimeo etc)
Ability to multitask: managing multiple channels and lines of communication
Strong team player with ability to plug into and keep team systems updated (calendars, databases, project plans)
Strong writing and communication skills: reporting to Head of Content and Art Joburg team
Click here to apply
Graphic Designer – SOLE DBX 
Sole DBX is looking for an experienced graphic designer with at least 4 years of experiences in graphics/motion design. Applicants must have a thorough awareness of Sole's established visual language, as well as the audience and clientele it serves.
Responsibilities include:
Produce, edit, and curate highly engaging visual assets for Sole business verticals (Sole DXB Festival, Sole Magazine, Sole Agency, Sole.digital, Sole Ball Above All)
Develop static and animated graphics optimised for digital media channels (social, web, mailers, presentations)
Develop on-site physical branding for Sole events and partnership
Contribute in shaping our design language and aesthetic, keeping on top of the latest graphics trends and constantly evolve our formats
Pitch creative direction/execution ideas to internal and external teams.
Elevate Sole presentations for pitches, executive meetings and events. Work closely with team leads to adapt talking points into clear and engaging narrative/visual layouts
Convey a rich story/visual experience targeted to various audiences
Job Requirements:
Demonstrable experience creating visual content proven to garner social media engagement, either professionally or personally
Excellent Adobe suits skills
Experience with design for multiple media types including social, web, mailers, print media
Excellent communication, collaboration, and planning skills with meticulous attention to detail
Strong typography and typesetting skills
Strong storytelling capability and understanding of audience development.
Extremely passionate and knowledgeable about fashion, culture and the different categories that Sole covers
A passion for working in a fast-paced environment with high level of teamwork
Outstanding organization, time management, and problem-solving skills.
Experience and passion for design — Strong visual eye and attention to detail with a proven ability to think strategically and critically about creative conversations and ideas, both written and visual
Excellent English communication skills — both verbal and written — with a progressive and anti-oppressive perspective. Arabic speaking/writing skills would be a plus but not mandatory.
Ability to work on time-sensitive, ad-hoc content in a reactive and collaborative team environment
Please send your CV to jobs@soledxb.com 
Click here for more information
Architectural Intern – UrbanWorks Architecture & Urbanism
UrbanWorks Architecture & Urbanism is looking for an Architectural Intern to join their team for a 2 year internship. 
Valuable attributes include: 
Excellent graphic sensibly and skills.
Proficiency in programmes including Adobe Suite, Revit, AutoCad, SketchUp and QGIS

 

Ability to work with your hands and make models
1-2 years work experience (optional)
Highly motivated, meticulous and curious
Problem-solving skills

 

Mobile (drivers license and own car would be beneficial)
Send your CV and portfolio here
Market & Strategy Operations Lead Sub-Saharan Africa – Spotify
Spotify is looking for a Market & Strategy Operations Lead for Sub-Saharan Africa.
As the Market & Strategy Operations Lead, you will be responsible for business research and insights, business planning, regional operating processes, and leading cross-functional initiatives while developing strong connections across the firm. You will report to the Managing Director for Sub-Saharan Africa and work closely with local functional leadership.
What You'll Do
Work with the MD and functional leads to formulate local strategy in line with Spotify's overall global strategy
Own and adapt the regional planning process and framework
Ensure that the plan takes into account all vital local and global functions and addresses both local challenges and global priorities
Track the periodic performance of market important metrics
Lead the process, framework and output of market analysis and business reviews, track regional budgets and initiatives as part of the business plan
Monitor and gather insight on competitor activities
Drive the operating processes for the region by building efficiency, removing obstacles and improving processes
Provide the functions with the insights and knowledge needed to drive decisions and define strategy
Ensure communication and alignment between all functions, including Content Operations, Payments, Finance, Ad Sales, Marketing, PR and HR
Support the local operation and run the office
Evaluate and execute on strategic market opportunities in identifying and solving operational problems
Step in and implement alongside or in place of functions when needed
Click here for more information and to apply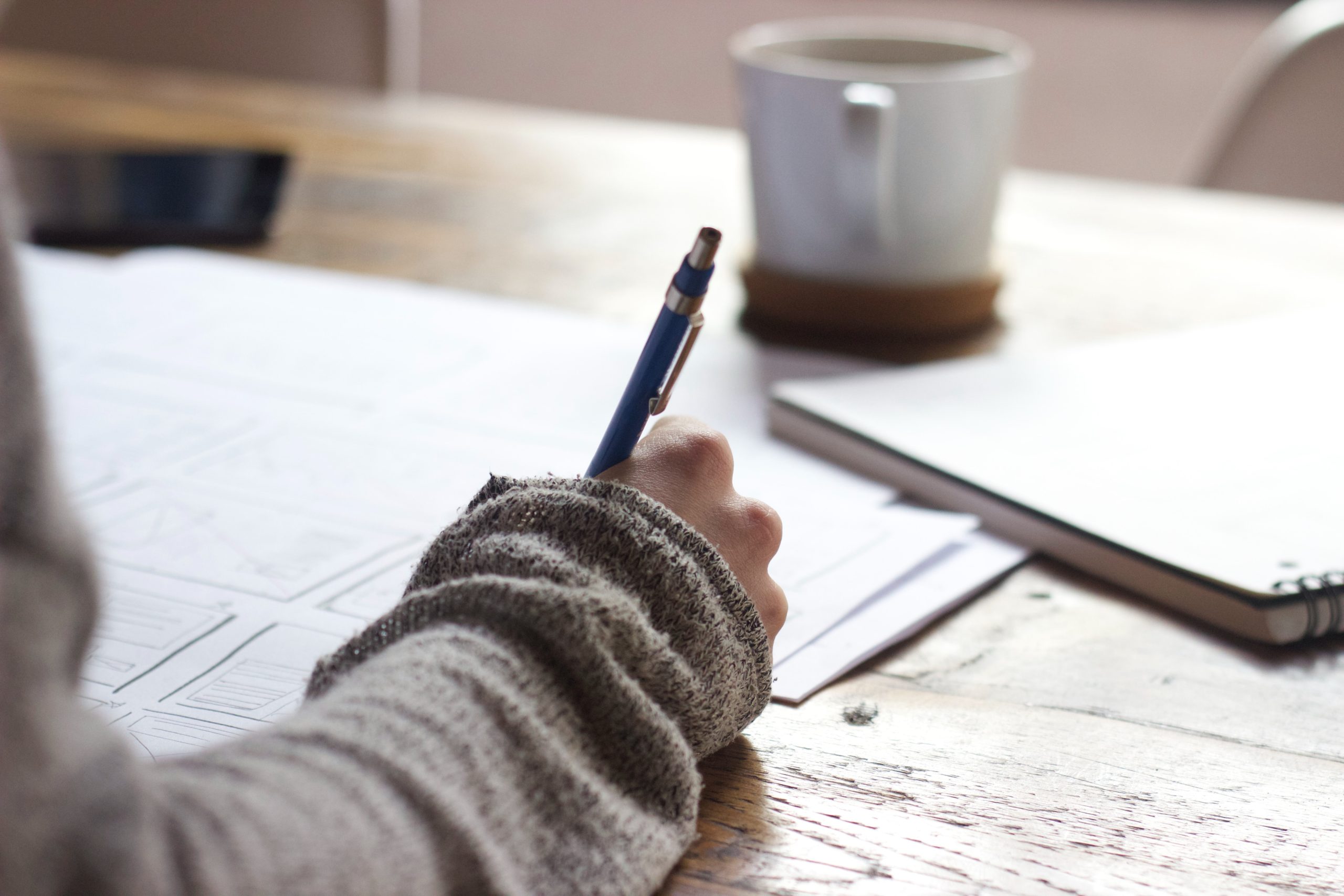 RESIDENCIES 
Tejumola Olaniyan Creative Writers-in-Residence Fellowship
The Africa Institute, as part of its African Languages and Translation Program, announces the Tejumola Olaniyan Creative Writers-in-Residence Fellowship. This residency program is created in honour of the late Nigerian Professor Tejumola Olaniyan, who left a lasting legacy in the fields of African literature and critical theory.
The residency program accepts submissions from novelists, short story writers, playwrights, poets, and scriptwriters who are interested in writing about Africa and the African diaspora for a total grant of 45,000 AED.
Recipients will be invites recipients to Sharjah, UAE for a period of three months to complete their work and have the opportunity to publish their texts through The Africa Institute's publications program. Projects relating to theatre and film scripts can also be published as texts or receive support in facilitating productions. The project could be new or a work-in-progress and should be feasible for completion within the timeframe of the residency.
Three recipients will be chosen based on the quality of their proposal, and the demonstrated feasibility of completion within the timeframe of the residency.
Deadline: 28 February 2022
Fore more information click here
Partially funded residency programme
The META foundation is calling for artists, creatives, or collectives looking to take up studio space in one of the largest buildings in South Africa. August House Studios, also known as the artists' playground, celebrates more than 15 years as a well-established, local, and international contemporary African artists community, within walking distance from the Maboneng, Arts on Main district.
The available studios are at End Street Studios, the designated residency studios within the August House building. The residency provides for a studio space and furnished accommodation within August House.
Residency conditions:
The residency does NOT provide for transport, living, medical or material costs.
The residency apartment will be available after 30 April 2022. Should applicants choose to come before this time, they may have to find alternative accommodations.
Electricity within the accommodation space is for applicants' own accounts and is managed through a pre-paid meter.
There is uncapped internet in the building.
A deposit is required 2 months in advance of attending or unless negotiated with the META foundation Director. This is to ensure that the artist space is reserved.
A parking space will be provided.
The artist is expected to contribute to the cost of the program, albeit a substantially reduced amount from renting space in August House.
The residency period is 3 months long.
Applications will be assessed by a body of working professionals and successful applicants will be notified of their success within an 8 week period after submission.
During the residency, the artists are welcome to participate in any activities or events taking place at August House.
The residency takes place at August House, located at 76 End Street, Doornfontein, Johannesburg.
Applicants must submit their applications here. 
Alternatively, email their resume, artists' portfolio, and an indication of when they want to take up residency to info@meta-foundation.co.za, with the subject email header: Name Surname_Partially-funded Residency Application 2022.
Residency Programme 'AI Anarchies'
During a six-month residency program at ZK/U in Berlin titled "AI Anarchies," the JUNGE AKADEMIE of Akademie der Künste, Berlin, will support six artists in generating new works on the topic, Artificial Intelligence (AI) and Ethics. Artists of the programme will be invited to participate in an interdisciplinary and international autumn school in October 2022 with artists, scientists, and members of the Akademie. The invited artists' projects will be shown in a final presentation between May and July 2023 at Akademie der Künste.
"AI Anarchies" is an open call for proposals by artists working in any discipline who are interested in AI as a topic and/or AI technologies in their broadest sense. The project welcomes artists that use conceptual and aesthetically engaging forms to contribute to the debate on AI and ethics. "AI Anarchies" invites artistic, speculative, and/or technical practices and interventions that articulate and challenge approaches to power and ethics in the emergence of AI.
Guidelines:
Emerging international artists of all disciplines may apply for a six-month residency with a project proposal (400 words) including sketches. An international jury of external curators and Akademie members will select the fellows. Each residency is awarded with a 20,000-euro stipend including a project budget for developing a piece for the exhibition.
Furthermore, a rent-free studio space for living and working in Berlin with access to communal spaces for six months will be provided by project partner ZK/U – Zentrum für Kunst und Urbanistik. If they wish, fellows can share their work during the bimonthly open studio format, OPENHAUS at ZK/U. The residency also covers travel and insurance costs. The JUNGE AKADEMIE team of Akademie der Künste Berlin will organize and curate the program and assist with visa applications as well as the coordination of the residency participation.
Click here for more information on how to apply.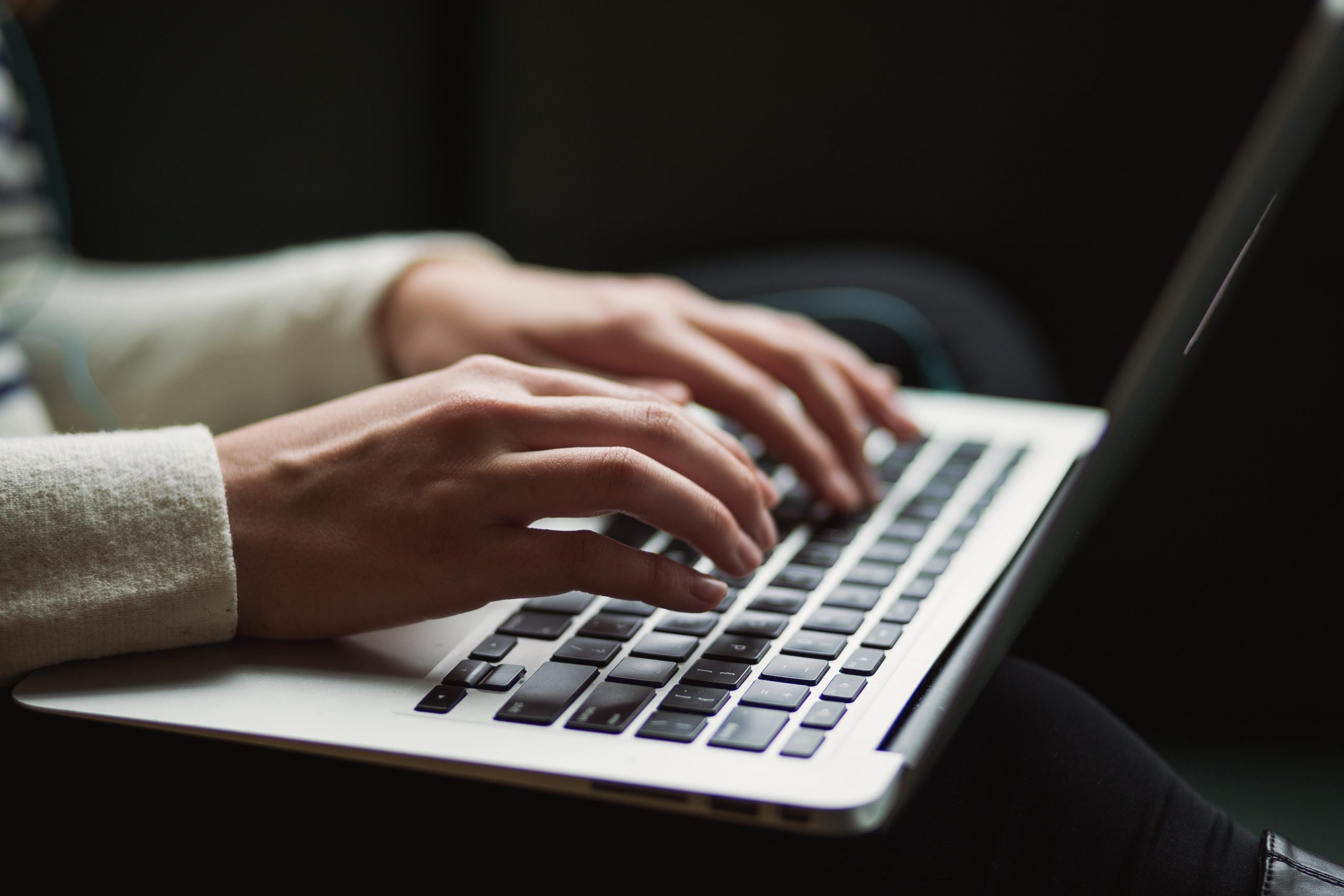 OTHER OPEN CALLS 
#WomenLead2030 International Fellowship 
WomenLead2030 is an international fellowship program/campaign that aims to bring together all women's rights activists, initiatives, and organizations on a platform to spark a big change and contribute to UN Agenda 2030's goal of achieving gender equality and empowering all femmes by focusing on the United Sustainable Development Goal 5.
If you're an individual or organization who is directly or indirectly empowering women or trying to reduce inequality we encourage you to participate. Selected applicants will be shortlisted to become Impact Partners, where they will be responsible for developing online blogs, presentations, podcasts, and other creative projects in order to structure the successful transmission of your women empowerment ideas and amazing achievements to date.
Benefits:
Five Most extraordinary Partners/Fellows will be nominated for the annual SDGs Champions Award 2022 under the 5th SDGs category.
Get recognised as the WomenLead2030 Global Ambassador (Individual) or Impact Partner (Organization)
Work with eminent
Certification and many other future opportunities
Deadline: 5 March 2022 
Click here for more information and to apply. 
YouthStartCT Entrepreneurial Challenge
The YouthStartCT Entrepreneurial Challenge is a start-up program for 18-35 year olds that aims to promote entrepreneurship while also contributing to skills development and innovation in Cape Town. 
The challenge/competition wants you to share your best entrepreneurial ideas for boosting employment in your local community. In exchange, the programme provides training and development opportunities for start-ups. The overall winner will be given the chance to partner with the city on projects that benefit jobseekers, and provide long-term employment opportunities.
This year, the competition focuses on social development ideas. Therefore, business ideas need to show how they can be profitable and sustainable during, and after, the Covid-19 pandemic.
Each entry will be assessed according to social development criteria, i.e. projects that can:
uplift the community;
increase employment; and
upskill local talent.
The top 100 entrants will be notified via email by Monday, 14 March 2022 and will be offered training and mentoring workshops to further develop their ideas and businesses.
They will be required to pitch their ideas to a panel of judges from 20 March 2022, and every week a number of entrants will be eliminated from the competition.
Prizes include:
Cash prizes (for the top 3 winners)
Customised business support, mentoring and development (for the top 10 winners)
Cellphones and/or tablets (for the top 10 winners)
Data (for the top 3 winners)
Access to the meeting venues for 1 year (for the top 3 winners)
Customised business branding and promotional materials (for the top 3 winners)
The winner, alongside two finalists, will be announced at a gala dinner in April 2022.
Click here for more information on how to enter and to read the full Terms and Conditions. 
Deadline: 13 March 2022
Multichoice Talent Factory South Africa
If you think you are South Africa's the next best film and TV creative, then apply to join the MultiChoice Talent Factory (MTF) South Africa class of 2022!
The MTF South Africa, now in its eighth year, is a 12-month industry readiness program that allows participants to learn from some of the country's top industry experts while gaining valuable experience in directing, producing, cinematography, commissioning, art direction, and a variety of other skills.
Eligible graduates who are passionate about telling their own stories are urged to apply for the film skills development program, where they will have the opportunity to strengthen their abilities while also contributing to the expansion of the local and Pan African film and broadcasting sectors.
The MTFza Academy, which was founded in 2014, has been essential in helping to improve the South African cinema and television industry by upskilling students and equipping them with significant knowledge and experience through the 12 month programme.
To date, over 80 students have been trained through the Academy and are making their mark in
the video entertainment industry with many going on to form their own production companies such as A tribe called story, Eccentric Circus, Beyond Black, Seamless Cut and Channel Up.
Click here for more information.
Deadline: 28 February 2022