"Telling stories that have a positive impact on how Black people view themselves [is important to us]. We want to foreground positive representation of young Black people, so images of themselves succeeding, happy and in ordinary situations exist."
Xolani Nhlapho, Executive Producer at Eccentric Circus
Production company Eccentric Circus has a unique founding story aided by the MultiChoice Talent Factory (MTF) Academy. In 2016 founding members Xolani Nhlapho, Neo Sibiya and Thabo Mashila found themselves working alongside each other through the academy allowing the trio to realise their shared interests as well as similar goals, which inevitably resulting in the birth of Eccentric Circus. "[The Academy] inspired us to start a business and gave us priceless knowledge of the business of broadcasting, film and television. It equipped us with the skills to make the leap from school to the industry in a way that was empowered and empowering. It enabled us to be credible filmmakers and connected us to the right people to kickstart our dreams." Shared Xolani as we conversed over email. Each year the MultiChoice Talent Factory Academy selects emerging talents to participate in a 12-month academic and practical immersion program in cinematography, editing, audio production and story-telling, which includes both theory and hands-on practice. As previously noted by current MTF Academy participant, Thuli Mthembu, and reinforced by Xolani, the MTF Academy plays an important role in bridging the gap between theoretical frameworks taught at school and the practical elements of the industry by allowing those in the Academy to engage in real-life experience. Speaking on the tools the MTF equipped the members of Eccentric Circus with Xolani explained, "It equipped us with practical experience and knowledge and how the industry is in fact a business. It helped lay the foundation to approach filmmaking as a dance between business and artistic expression."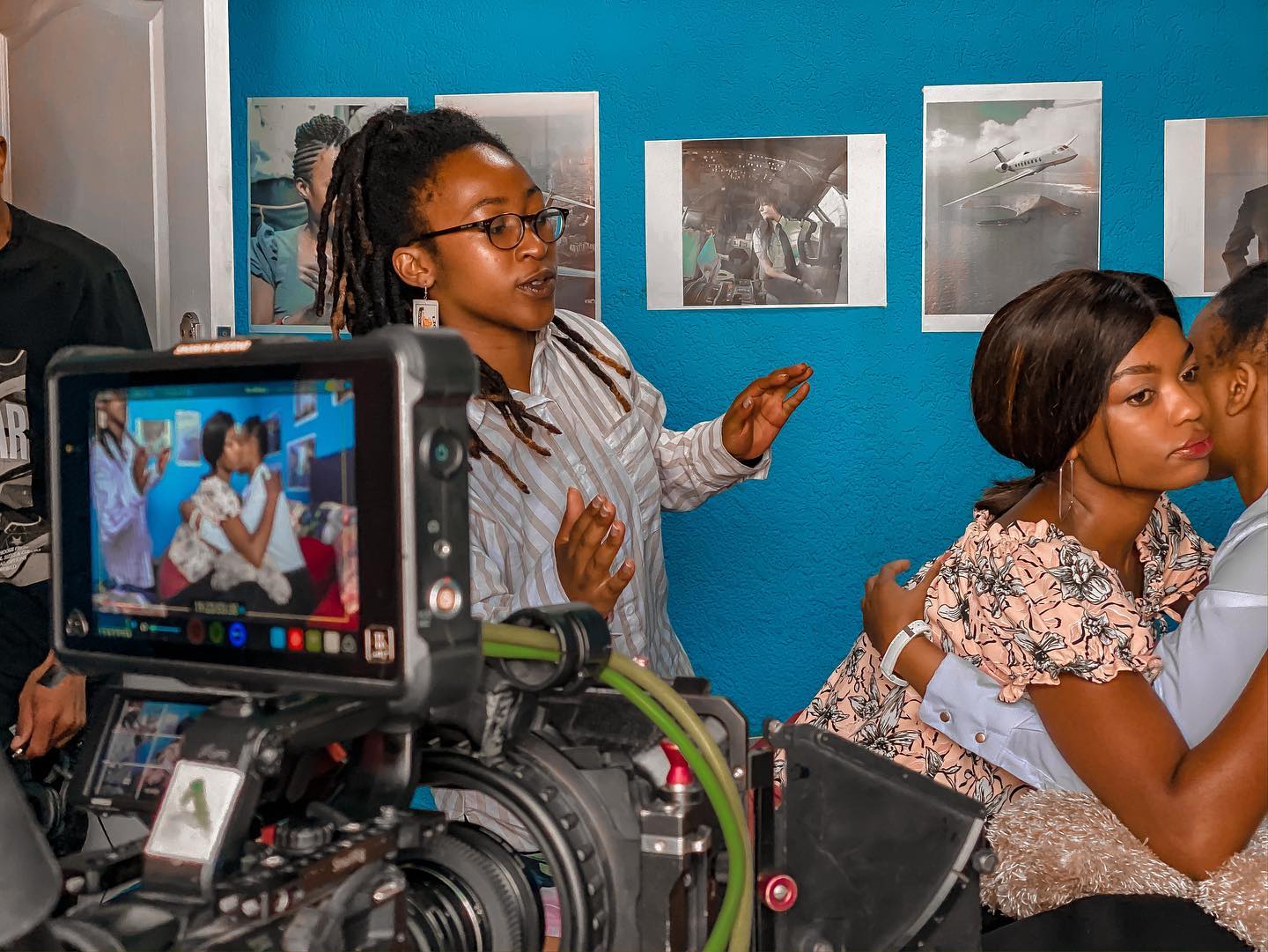 Eccentric Circus' Neo Sibaya on set 
A strong sense of community is something that the creative industry should thrive off of, however, creative communities often fall short as experienced creatives and industry giants choose to gate-keep resources and knowledge. Through the MTF Academy, MultiChoice has helped build and foster the creative community, as Xolani states, "It has created a community of alumni in the graduating classes and also [fostered] community by connecting graduates to industry professionals who can guide and mentor them." MultiChoice is not only empowering and nurturing the next generation of creatives but also allowing its alumni to be afforded the honour and responsibility of sharing stories that audiences will resonate with and be inspired by. Eccentric Circus is an example of a production house creating and sharing groundbreaking narratives. Through their experience in the film industry Eccentric Circus noted a gap in the on screen representations of Black people, as most portrayals depicted Black people negatively, and aimed to create narratives which show Black people and characters in a more positive light. Xolani expands, 
We choose to tell stories that create a canon of positive representation for young Black people. Whether it be about reaching for your dreams or Black love and Black joy, we choose to convey Black people in the best light possible outside of the spectacle and typical negative representation we see of Black bodies. We hope to positively influence young Black people to see themselves in a positive and inspirational light. We hope to make people think differently and empathise with others more and hopefully be entertained as well.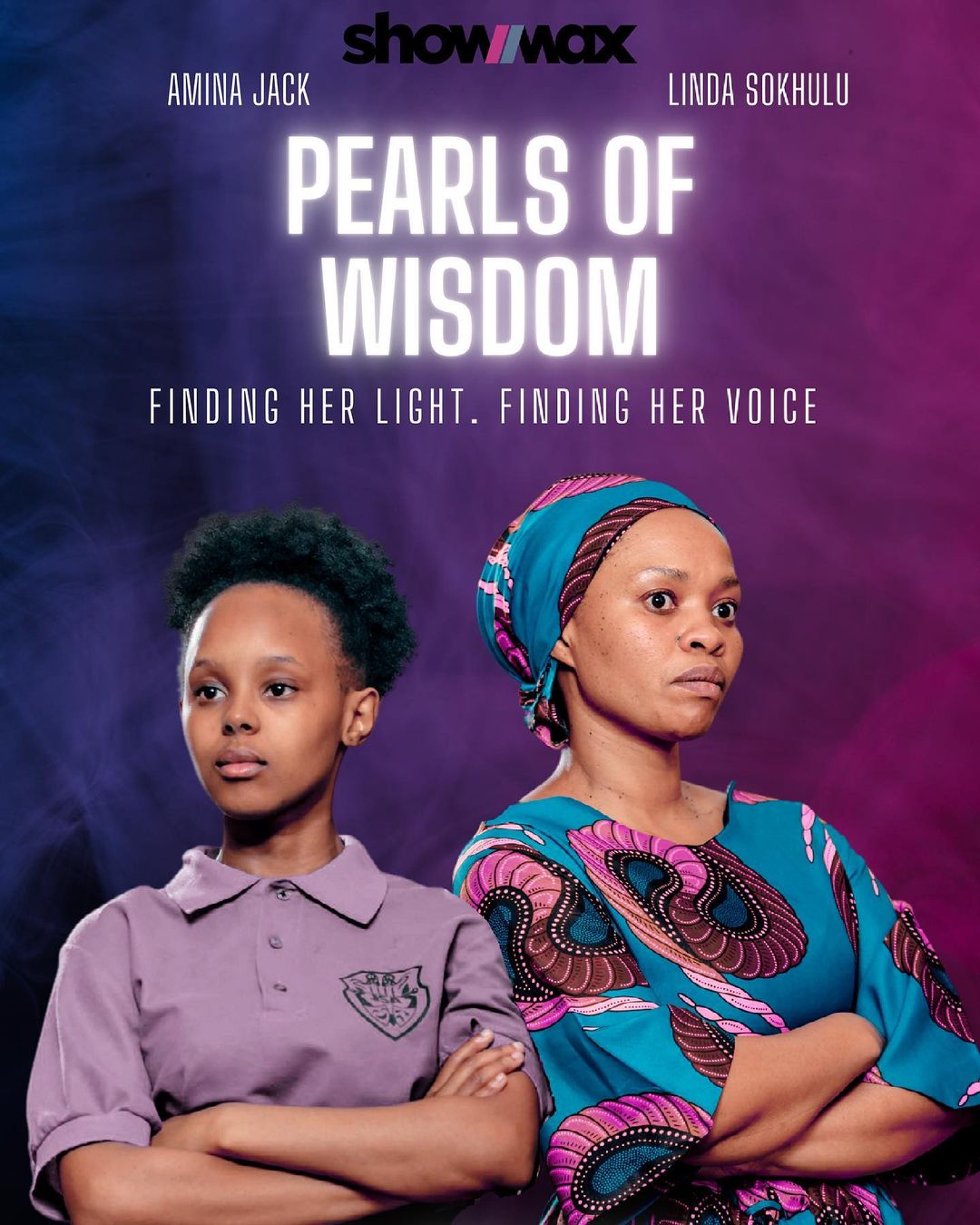 Eccentric Circus has been successful in creating these positive representations, an example of which is seen in their third and latest feature film, Pearls of Wisdom. Pearls of Wisdom is a coming-of-age story that follows Nhlakanipho as she enrols into a prestigious art school to study musical theatre. The film sees Nhlakanipho going through experiences which allow her to find her voice. Much like the experiences in the MTF Academy, Pearls of Wisdom focuses on following your dreams and honing in on your talents. "It is an inspirational story about overcoming the odds and how your talent can take you far if you are willing to commit to your dreams." Shares Xolani. The film was released on June 14th on Showmax, just in time for Youth Day and is an inspirational story that shows young people — that with persistence their goals are never too far out of reach. Sharing advice to young, aspiring creatives like Nhlakanipho, Xolani notes, "Research your craft and why you want to do it. Your why and purpose will take you further than anything especially when you feel like giving up."
Check out our Bubblegum Explains episode with Eccentric Circus below!