Since bursting onto the scene in 2016 with their single 'Booty Sweat', which blew up the internet, the Joburg based rap duo known as Champagne69 has been releasing a number of follow up singles and honing their sound. While they're embracing their relative success, they hadn't actually planned on getting into the rap game. "It started off as a joke to be honest. Because we were considered the 'Braam Kids' so we wanted to make a parody of that. We wanted to make a song and a show about it. We recorded our first song with our friend PatrickxxLee. Even the first song's name is 'Booty Sweat' so it was a joke for us," explains William.
Having met at the National School of the Arts, William 'Willestillios' Nkuna and Siyanda 'Siyangena69' Mdlele bonded over their common passion for art. "William was doing 3D and I was doing visual art. It just became a thing of hanging together in the art sense," remembers Siyanda. From there their friendship circle would grow to include a variety of like-minded people that would lead to the formation of the Onyx parties. "We found that when we go to parties they play the same stuff and nothing really was connecting with the youth. So we had a party that had what we wanted from a party. We threw a lot of parties, alternative parties and ragers and a whole lot of stuff where people can feel free," says William.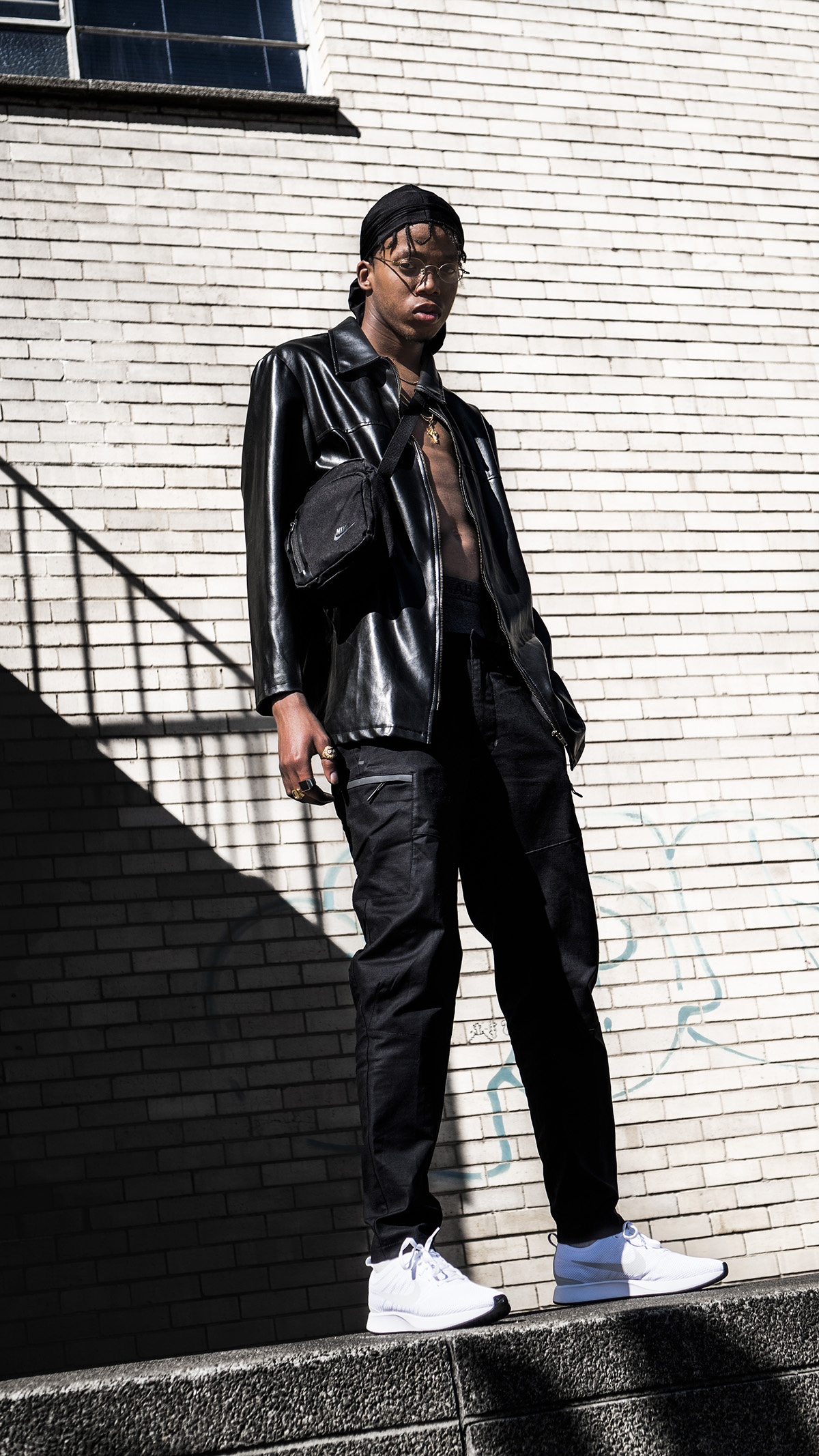 In their raps they examine the world around them and their experiences in it. On 'Booty Sweat' and 'Wrong One' they explore relationships and teenage experiments. "At the time we were going through some sort of relationship experiences and just being teenagers and experimenting. Growing pains. So we were going through a whole lot of stories of us being at parties and us being with girls and just going and learning," explains Siyanda. On tracks like 'Senzu Bean' the retell their lived experiences of night times and parties.
Having worked with producers such as PatrickxxLee and Urban Lunatic, the duo is still very much defining their own sound. "We're usually working with a lot of synths and heavy 808s with a few instruments that carry a repetitive melody. We're still finding our sound. Obviously what we work on becomes us but we're still finding our way through music. Music is always a journey," remarks Siyanda. They are working on a project although are tight on details. "We've got a couple of tunes together, it's just a matter of timing to put it out," explains Siyanda.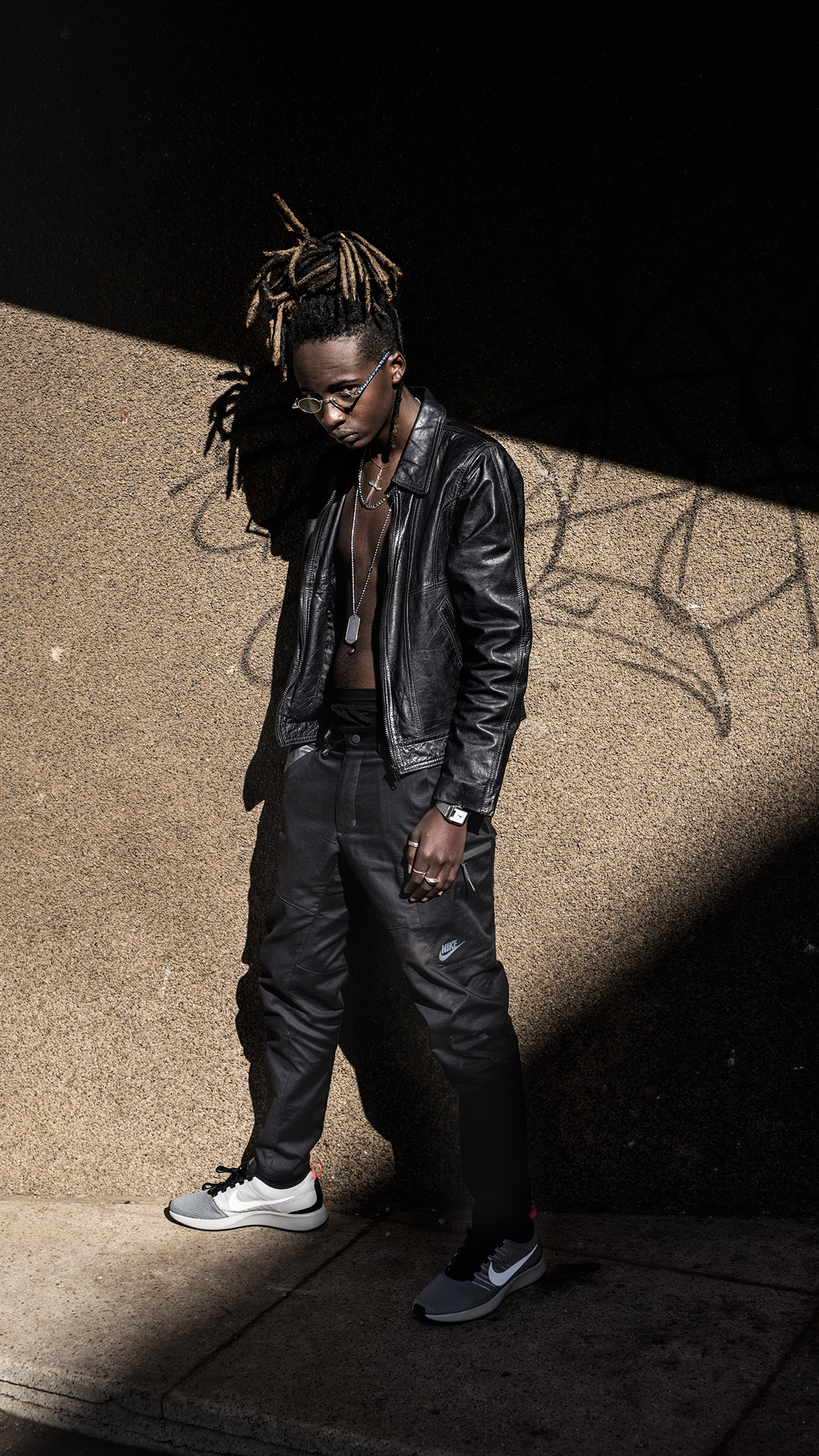 Their aim is to reach a global audience with their music and not just be restricted within local borders. "Music is not an isolated thing. That's the one thing that every part of the world has in common is that we all share music. We all share the enjoyment of sound. The idea is to create something that we can share with people, not just in Joburg or South Africa but the rest of the world," says Siyanda.
With a keen understanding of the importance of aesthetics, they're style is influenced by anything and everything. "Anything we find cool. We're trying to be avant-garde street cats. We're not trying to be normal street guys," explains William
While they may have started as a parody, Champagne69 is out to prove that they're serious about their music. "When things started to pick up so fast you had to adapt to the moment. Now it's become a thing of if we don't take this thing seriously it'll be basically disrespecting the art if we don't. If you as a listener, you go home, you going to try listen to something and the person that you're listening to doesn't take the music seriously how is that going to work for them?" asks Siyanda.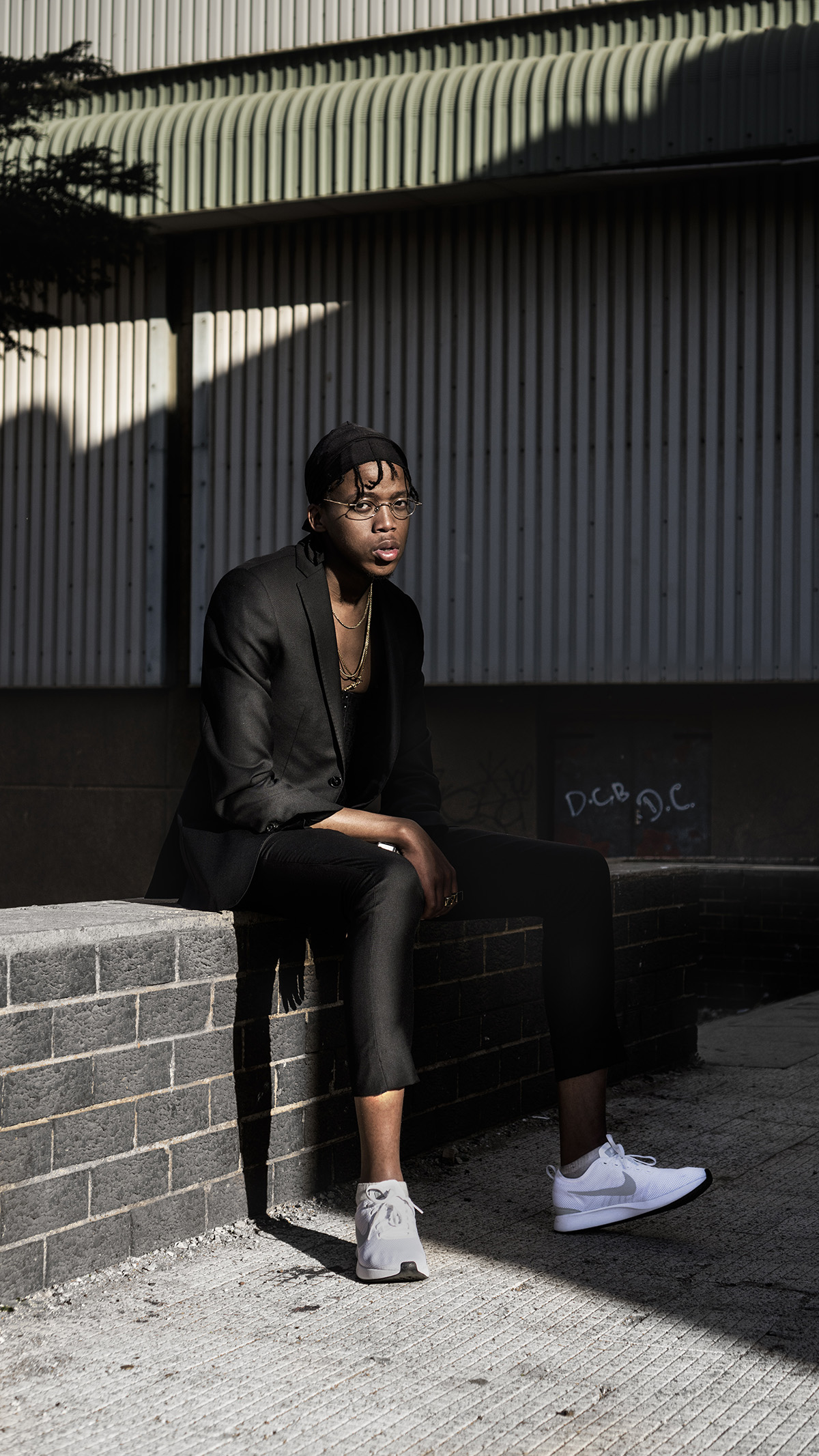 Photography and Styling: Jamal Nxedlana
Makeup: Orli Meiri
Photography and Styling Assistant: Lebogang Ramfate