Bee Diamondhead is a name so molded into the South African fashion scene that it is almost difficult to distinguish the two as separate entities. During her rise in fashion as a stylist, editor and creative director there has been a great deal of media coverage on her background and work. In this article we try to get behind the face that is Bee Diamondhead and get to know the strong woman behind the daunting title and array of experience.
If you have Bee on social media you would be able to agree with me that she has the ability to create a personalized experience for her audience from her selfies and zero fucks given Instagram stories that often follow the format of informal chats with people when she is out partying. Bee's social media, fun and sassy in nature, can offer you something super cool to look at if you need a distraction from that stupid fuckboy that just slipped into your DM's.
In our interview with her she reveals that she does not curate her Instagram gallery though it might be perceived as an editorial statement and her stories a bit of a reality show. Expressing that for her, social media's purpose is having fun. "I think generally people take it way too seriously. It should just be fun. It's not as serious as people make it out to be."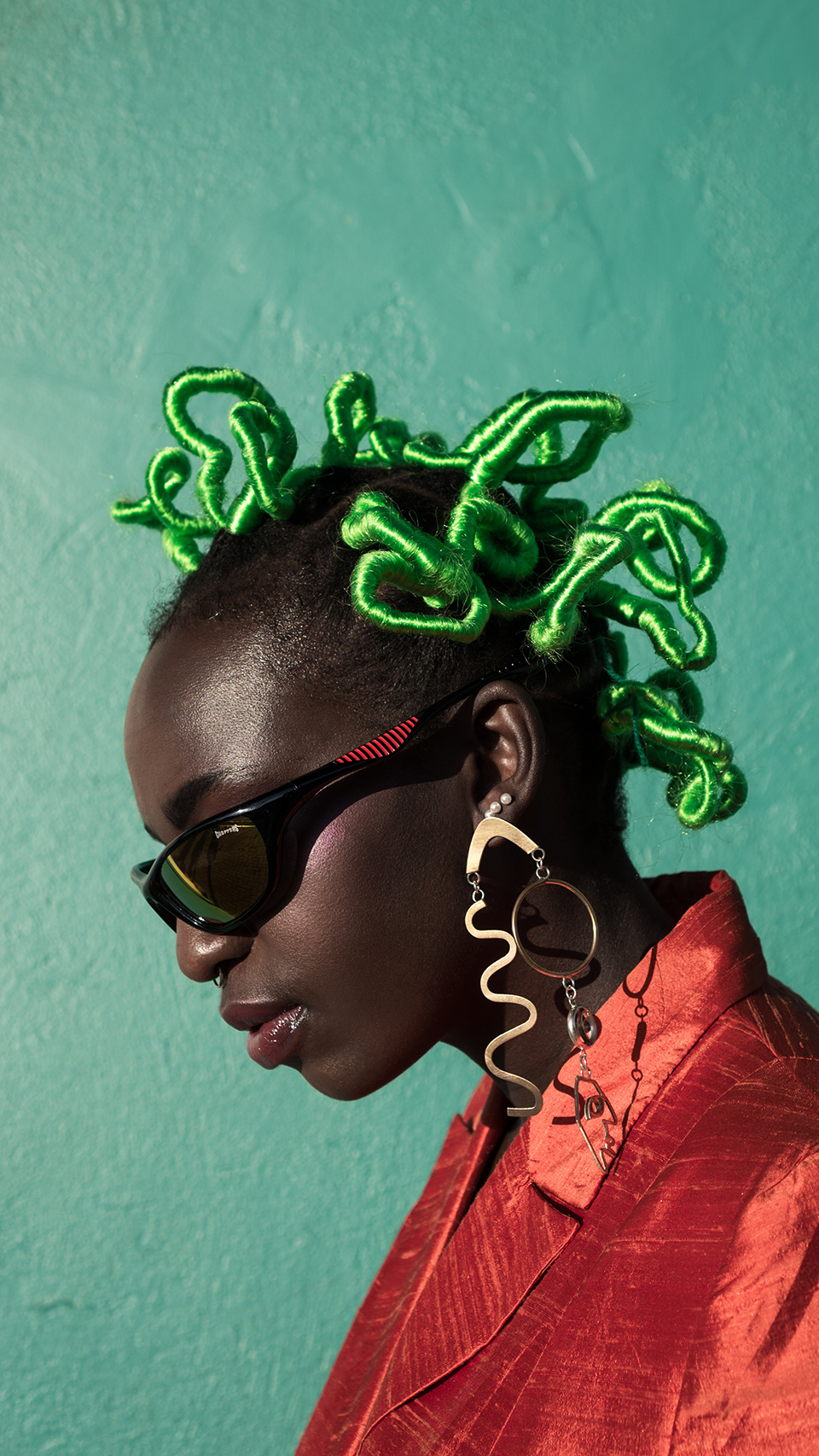 Bee tells us that her Instagram stories are made on impulse and are a way for her to sometimes get things off her chest. Taking enjoyment in what she refers to as social media rants, she is just there to have a good time. Instagram and Twitter are the only social media platforms Bee interacts on as they are the ones she feels allow her not so serious side to flourish.
"I don't really care what people think or say. I felt like on Facebook people are way too serious and my life gets very serious. I spend a lot of time alone and I need to have fun. So if I'm going to go on social media it can't be too serious. Twitter, I talk a lot of shit on Twitter. I engage a lot on Twitter, a lot of the time I shouldn't. I'm totally black Twitter. Pro women, pro black girls and I get into a lot of fights. I have to check myself sometimes."
Identifying as pro black women, Bee is unapologetic about who she is. She does what she wants to do, goes where she needs to go and hopes that she inspires other black women to do the same and inhabit any space that they want to inhabit. If you love the coming of age teen rom-com of the 90s, Clueless directed by Amy Heckerling as much as I do, perhaps you'll agree with me that Bee shares some similarities with Dionne Davenport who's character was known for her witty one liners and killer fashion sense.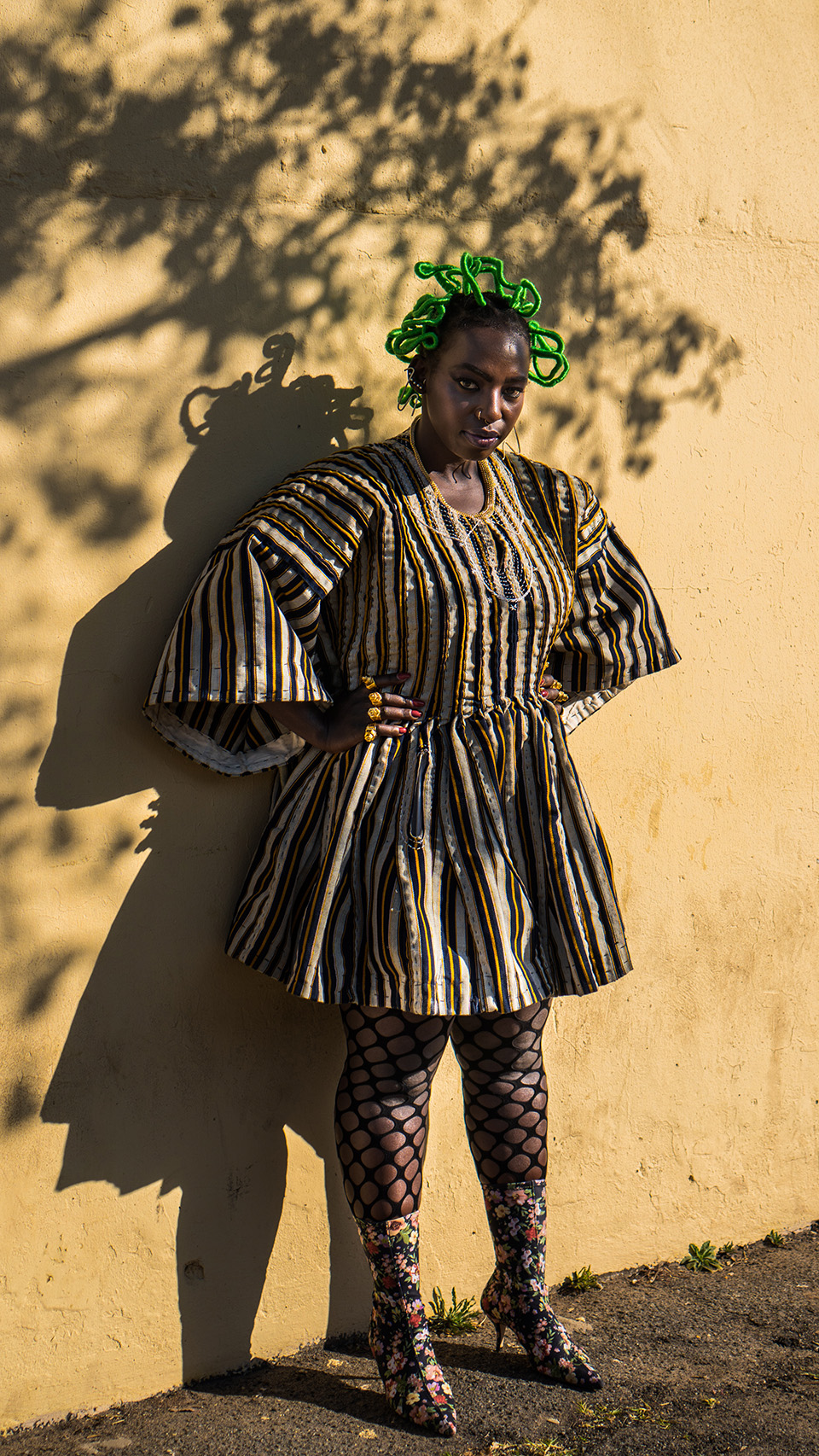 Bee's multiple piercings and tattoos are just as recognizable as her styling and social media presence. With her first piercings having been done by her mother with a needle and thread while she was a toddler, Bee's piercings and tattoo journey has become a bit of a tag team mission with her mother. "My second piercing was with my mother. I was visiting her in England where she lived at the time. I decided I wanted a belly ring and my mom took me. She got a tattoo the other day and I'm going to go visit her soon. She's booked another tattoo for us. She's waiting for me to send her a design. Who are you?," Bee expressed jokingly as if directing the question at her mother, "I guess that's where it comes from. I have 14 piercings now."
This spontaneity and wanting to connect with real people relates to one of the activities that she finds most inspiring. "One of the best things for me to do is to go into town and like walk around, be in spaces that I don't spend a lot of time in. Just being down so to say. Just being like ubuntu, you know. And not feeling myself too much… It keeps us honest and it keeps us authentic. And we need that for sure."
Bee's desire for honesty and authenticity is filtered into how she approaches her work. Creatively, she loves learning worlds and coming up with strong concepts based on this. Investing time into figuring out every aspect of the person she is styling or the context around a project she is working on allows her to build a story and fully capture characters through garments.
She has also taken this year to be part of projects that are close to her heart including working with the filmmakers Zandi Tisani and Laurence Hamburger. She has also been working as an art director and casting director for artist and long-time friend Kudzanai Chiurai for his latest exhibition which will be showing at the Goodman Gallery later this month. Having collaborated together for the past 11 years, Bee explains that this exhibition is particularly special. "We work really closely together on all his exhibitions and this one was special because this is our last one this series that we have been doing for the last couple of years and he is not going to bring out any work for a while. So it is going to be the first time in years that we are not doing this work together. We have become like family and the work has become very special to the both of us. I am excited for it to come out."
Bee continues to inspire many up-and-coming people in the fashion industry with her kick-ass attitude and drive to push styling and art direction into a new realm.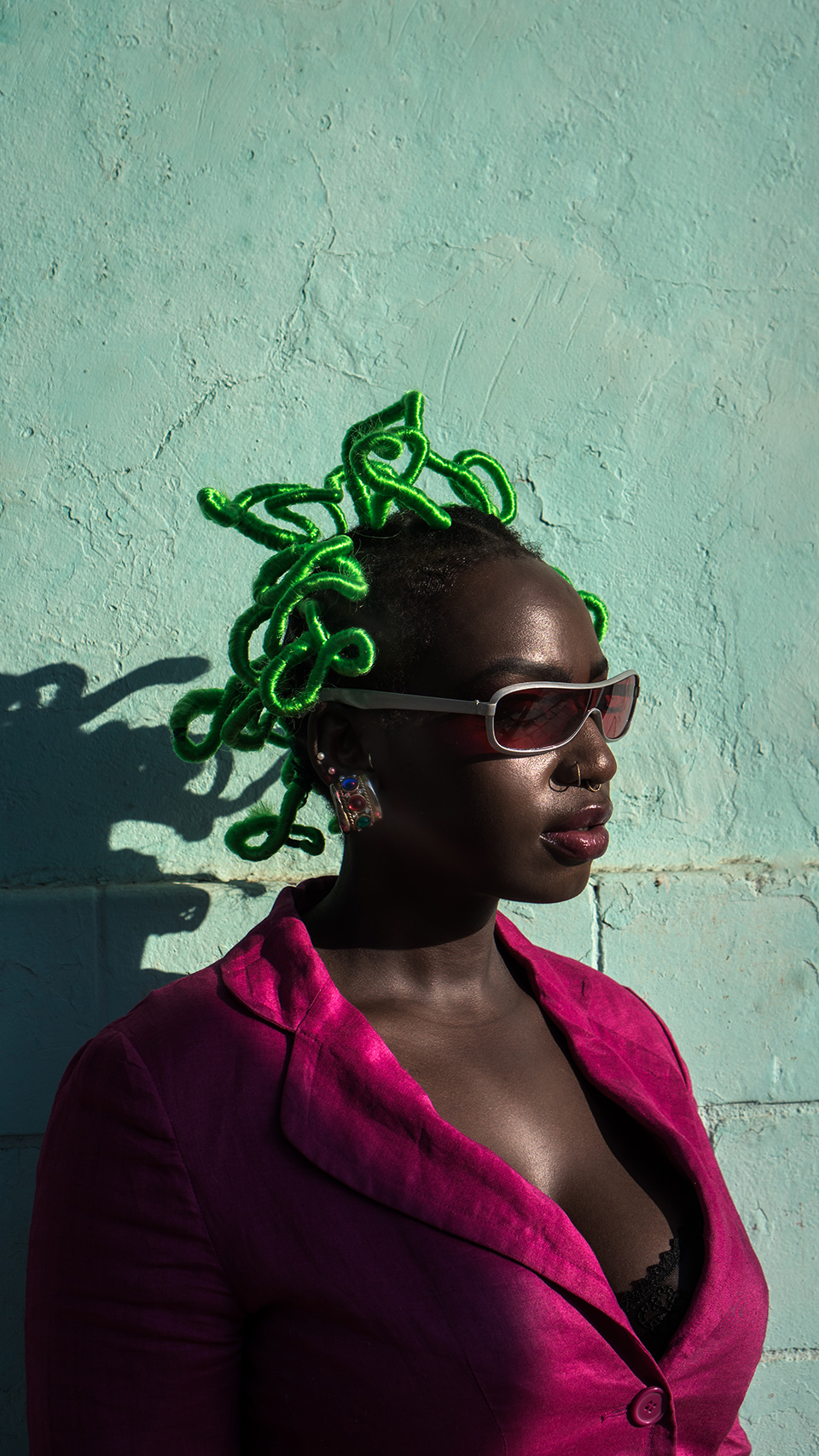 Photography & Styling: Jamal Nxedlana 
Hair: Mimi Duma
Makeup: Orli Meiri
Photography & Styling Assistant: Lebogang Ramphate