Over the years, Joburg has acquired a formidably dangerous cinematic image. Local crime films like Tsotsi, Jerusalema and iNumberNumber are built on scenes of hijacked buildings and explosive violence.  International sci-fi such as Dredd, the atrocious Chappie and Resident Evil: The Final Chapter extend this visual mayhem to the future.  But as film historian Alexandra Parker argues in her book Urban Film and Everyday Practice, the suburbs have generally lacked such a definitive sense of place. Its main role is as a placid façade, contrasted with the apparent disorder of the city around it.
But for director Sibs Shongwe-La Mer, the "daydream/purgatory of suburbia'' is a source of profound inspiration. His feature production Necktie Youth, released when he was only 23, follows its cast through the sprawl of manicured gardens, anonymous car parks and ominously quiet streets which cascade out around the inner city. Atmospherically filmed in black and white, the story follows a social group of privileged youths snorting, fucking and generally losing their damn minds. While the film can often be raw, and its protagonists unsympathetic, this is an accurate representation of their  state of terminally arrested adolescence. For Shongwe-La Mer, who also acts in the film, the project was a reaction to his own experience of growing up in the city- "I think Johannesburg is very much a part of my DNA and  psychology, whether  I like or not. It informs a lot of my observation and  feelings and then quite naturally seeps into my cinematic sensibilities."
His work is informed by a rich knowledge of cinema history, drawing inspiration from European masters like Pier Paolo Pasolini, and contemporary auteurs like Wong Kar-Wai. Wai's lovelorn Hong Kong nights are an obvious touchstone. But above all, he regards French director Jean-Luc Godard as a primary influence. The imprint of Godard films like Breathless and Bande à Part is all over Necktie Youth, particularly with its portrayal of hyper-consumerist, nihilistic characters.  The film elegantly reapplies techniques from the 1960s French New Wave into 21st century Johannesburg. Its most striking feature is the use of black and white, which it uses to capture the long shadows of life under the Highveld sun. The film excels at capturing the eerie stillness that you can often find in Johannesburg- an empty park, the deserted streets at night. As the director himself describes it, his work aims to capture "that sense of blissful alienation".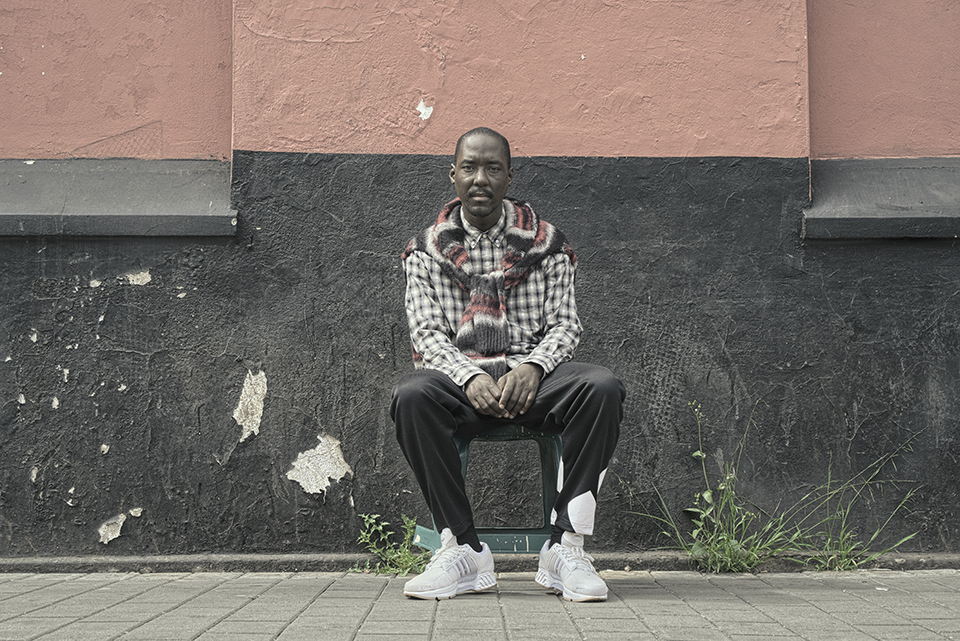 His jaded characters are representatives of a cultural shift in South Africa, as the 'born free' generation enter their twenties. But such focus on what he astutely calls "the decadent world of the noveau rich" has a global pertinence.  And he has been noticed abroad with a frankly dizzying array of international projects lined up.  As he told us:
"There's a lot happening at the same time right about now. We are blessed to be working on a US television debut with Charles King and the good folks at Macro in Hollywood.
The series shoots in eight different capitals across the world and features subculture influencers such as Grimes, Justice, Prayers and others. It's a cross continental love affair So we are busy casting and packaging that. We have a feature film, The Sound of Animals Fighting that shoots in Brazil later this year starring Yung Lean and other talent that I'm really excited about. Our new feature company is also working with Mille Et Une in Paris on a really ambitions South African epic, Color Of The Skull, and some American writers on a Chicago gang story that we are looking at executive producing as an American series."
Having already achieved a confident directorial voice at a young age, his next projects are poised to take a vision honed in the Northern suburbs to the world.