Beneath a canopy of banana leaf palms on a summer afternoon, a sweet voice delivers critical personal politics with vibrant enthusiasm. Gently tussled brunette locks move rhythmically in the breeze. The contagious smile that radiates an abundance of warmth, gleams through Colleen Balchin. Otherwise known as Rosie Parade, her sparkling eyes can't help but dazzle and charm all who cross her path.
Rosie Parade first officially graced the decks in 2012. The sound of her set was carried by the August winds on Womxn's Day. A year or so before that on a less formal occasion, the whispery vocals of Elliott Smith reverberated throughout the floor as one of the first songs she played out. A daunting and tentative moment, an immersion into sound. After her debut, Riaan Botha – the partnering entity of Broaden a New Sound – declared her Rosie Parade, a play on the name of her favorite Elliott Smith song.
The creative manifestation of Rosie Parade culminated from a long and complex relationship with music. Colleen had begun by attending Punk Rock gigs in Edenvale at the tender age of fourteen years old. Music had always resonated with her, however her interest fully emerged in the formative years of romping around in clubs to dance-punk.
Her diverse taste has been cultivated over the years. In all her experience, one of the sentiments that she holds dearest is that the curation of a mix has "gotta sound like you". The notion of remaining true to oneself is at the center of her practice as an artist. She describes the most poignant moments of performing any set is looking out into the sea of faces from behind the decks and seeing someone dancing with their eyes closed. A blissful moment of complete enthrallment. An activation of audience.
Colleen engages in multiple roles within the industry. Predominantly based out of the well-loved Kitchener's Carvery Bar, she often has the opportunity of working the door. The idea of the 'magic mix' – most notoriously cultivated by Berlin's Berghain & Panorama Bar – requires being discerning of one's potential audience and constructing a fairly strict door policy as a means of ensuring that patrons have the best possible time. "It's a little bit of a lot of different things, so that everything can be its own flavour."
Kitchener's is at the heart of her short-term project, articulating a desire to create a space in which people are able to enjoy being open and break down interpersonal boundaries whilst fostering local talent. She says that, "there shouldn't be a sense of exclusivity, there should be a sense of inclusivity."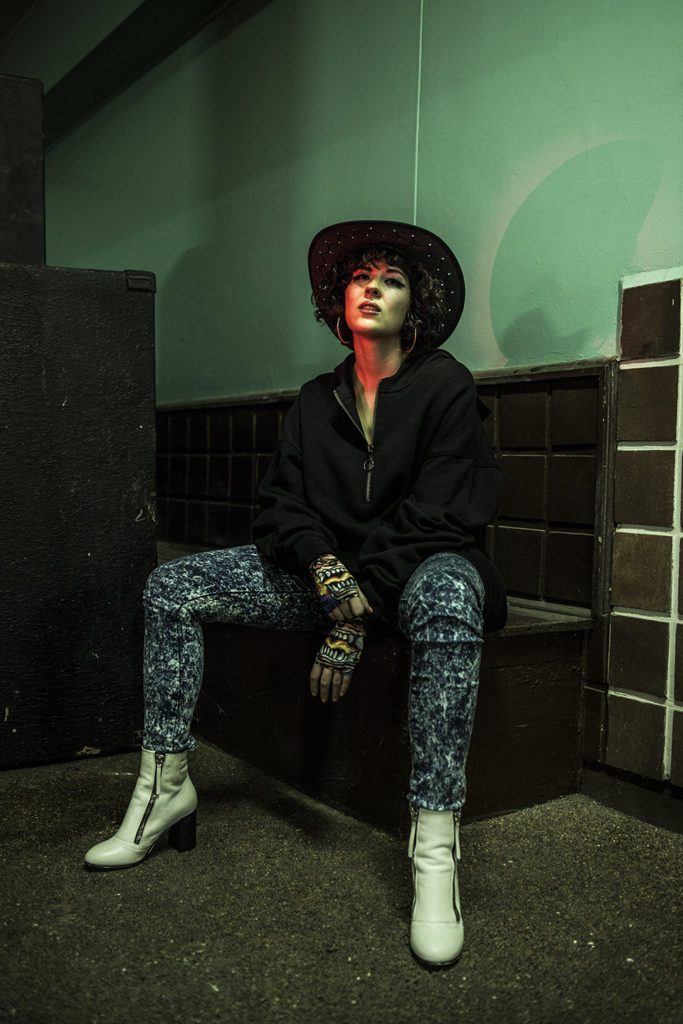 Her background in theatre, having graduated with an Honours in Dramatic Arts from Wits, nurtured a relationship with this form of the Arts. After leaving university, she discovered the mesmerizing space of Johannesburg night-clubs. "You've got the flow of everything throughout the night; the joint experience, the performance aspect", they all act in unison.
This became a space in which she could use the transferable skills and established passion to further expand and engage with the platform. "Kitchener's is like a big performance piece to me. I know who my actors are; the girls at the booth…the DJ, the door staff and now I'm trying to get the bar tenders in there also" she says playfully.
The comparison continues, "In a theatre production there is catharsis at the end: there's a problem, you solve it, and then there is catharsis. I feel like in a club there is a lot of opportunity for catharsis, whether or not there is an explicit problem, there is that sense of something having happened at the end of the night…and that shit's good for people." Colleen aims to generate that feeling through both her work on the door and as Rosie Parade.
As part of the larger project of societal unlearning and healing, the Pussy Party developed in May last year. "It felt like an obvious step by the time we realized we could do it" as the bar's 'student night' she began to unpack what that means conceptually, "it's about experimentation, it's a space to learn".
The result has manifested as a series of DJ workshops for womxn and all-femme lineups. "This rape culture shit, in this country, in this city, in Kitchener's. So many womxn will say that they won't come out because they get hassled." Colleen is determined to change that one step at a time. Pussy Party was a way to create a space in response to the systematic violence enacted upon womxn and their bodies on a daily basis.
Historically, "if you look at disco culture there is that sense of community and inclusiveness and a sense of reshaping toxic social dynamics." Part of her project is to utilize skills and resources in a social space of collaboration to change and reframe gendered relationships.
"Dominator culture has tried to keep us all afraid, to make us choose safety instead of risk, sameness instead of diversity. Moving through that fear, finding out what connects us, revelling in our differences; this is the process that brings us closer, that gives us a world of shared values, of meaningful community."
― bell hooks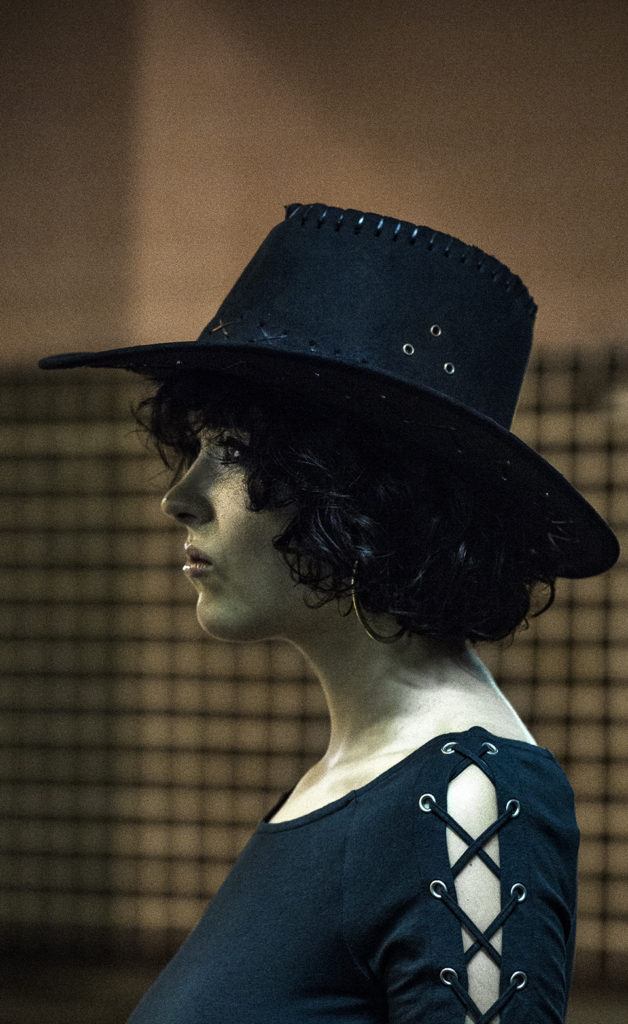 Special thanks to the Summit Club for supporting the shoot.
Shoot Credits
Look 1: Rosie wears blouson by H&M, jeans and boots by Diesel, accessories stylists own.
Look 2: Rosie wears hoodie by H&M, jeans and boots by Diesel, accessories stylists own.
Look 3: Rosie wears t-shirt by H&M, accessories stylists own.
Photography by Chris Saunders
Styling by Jamal Nxedlana
Hair & Makeup by Orli Meiri
Photographers assistant – Tk Mogotsi
Stylists assistant – Silke Holzschuher