"Piano piano asisalali emakhaya, ngenxa yakho" are words everyone who listens to Amapiano, both locally and internationally, knows. Amapiano, for those who don't know or are confused due to the noise on the net, is a South African genre of dance music that has swept the world over. The genre has lifted young people from their communities and taken them to the world, as well as brought the world to us.
Spotify is a vehicle that not only provides a platform to musicians but also podcasters, and their Greasy Tunes pop-up in Braamfontein, which included some delicious food, was an illustration of this marriage of the two. 
The space was located at the now legendary 5 De Beer Street, which used to be the home of Great Dane, right in the centre of the Braamfontein Central entertainment district. The space provided a place for creatives to come to connect and learn about music as well as podcasting from individuals making use of these expressive mediums to entertain and educate on the Spotify platform.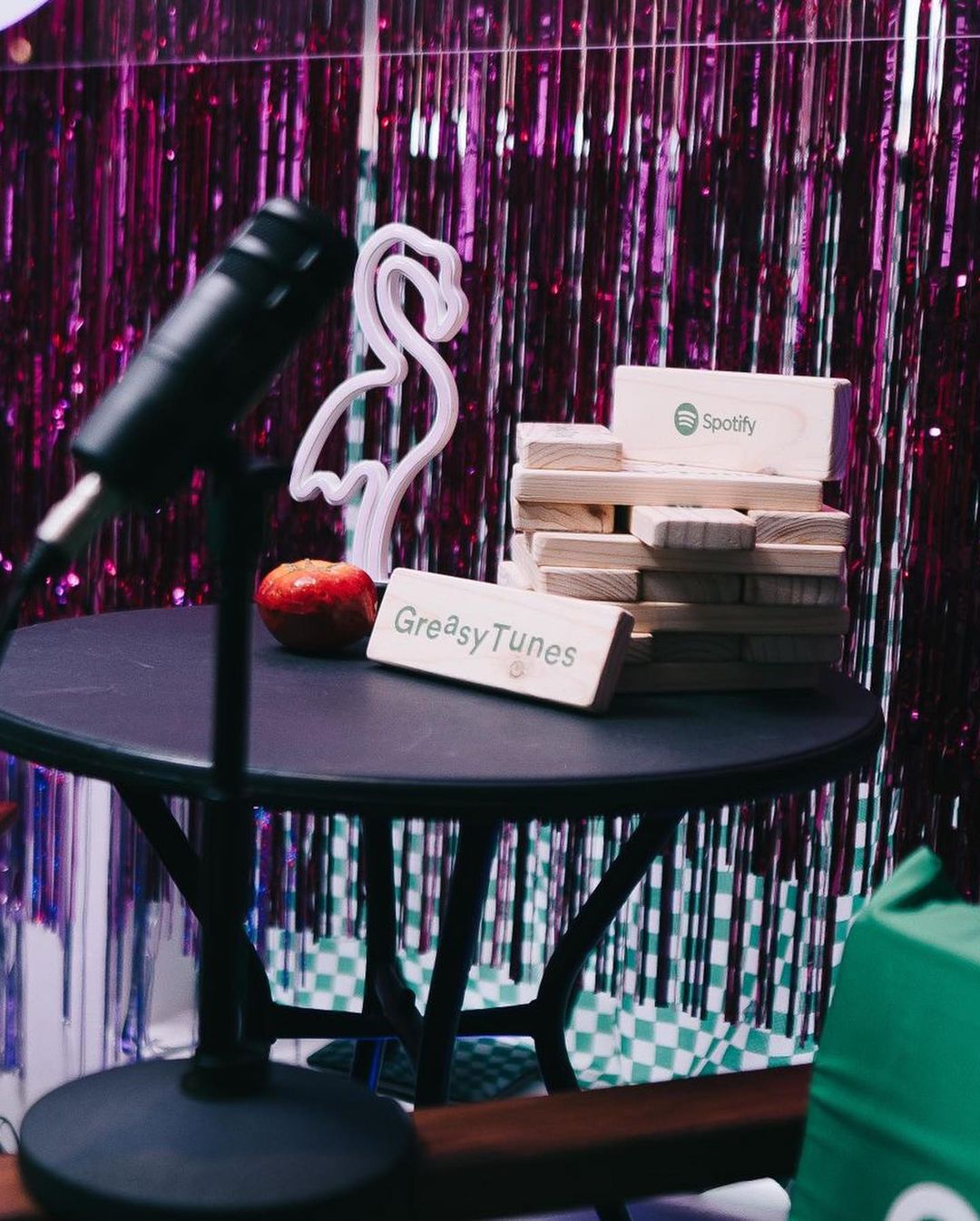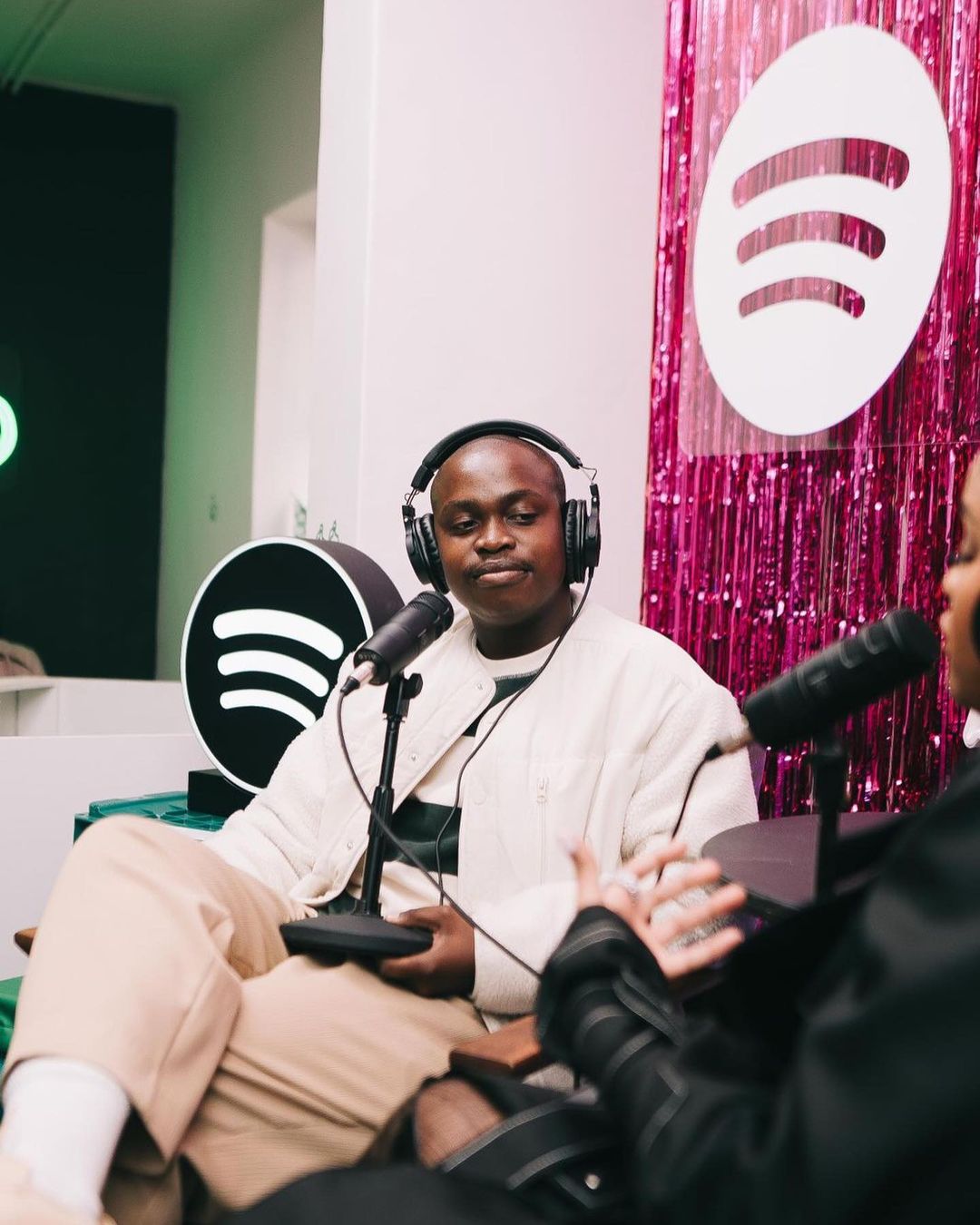 During their second week, they made use of the space to record a live podcast episode of one of the platform's best-performing shows After School is After School with sis G.U. Prior to the episode being recorded, sis G.U sat down with Lwazi as they shared their journeys as podcasters as well as provided advice to other aspiring podcasters. They both touched on the importance of being consistent, while also in the same breath allowing yourself a break in order to reflect on what you have created, as well as take care of yourself, as creating such content can be overwhelming at times. 
The episode's guest was none other than President Ya Straata himself, Pitori Maradona, Focalistic, fresh from his endeavours in Europe in an effort to pass down information to the people who were able to secure free tickets from the Greasy Tunes social media. Foca shared his background as a young person who comes from a township in Pretoria who started rapping due to his dad passing away and having no one to speak to, so he used music as therapy. 
He recalled a moment in his life when his father had him choose between getting a mic or soccer boots as he, at the time was also passionate about playing soccer (sadly he is a Kaizer Chiefs supporter). He chose a mic and spent days on end recording music in the family bathroom (due to the reverb). He shared how he keeps himself grounded by continuing to believe in his faith, being an active member of his family and all the drama that comes with it. He shared the coincidence in his name President Ya Straata as his father was a political journalist, making it a fitting name for him as he is a journalist of the streets.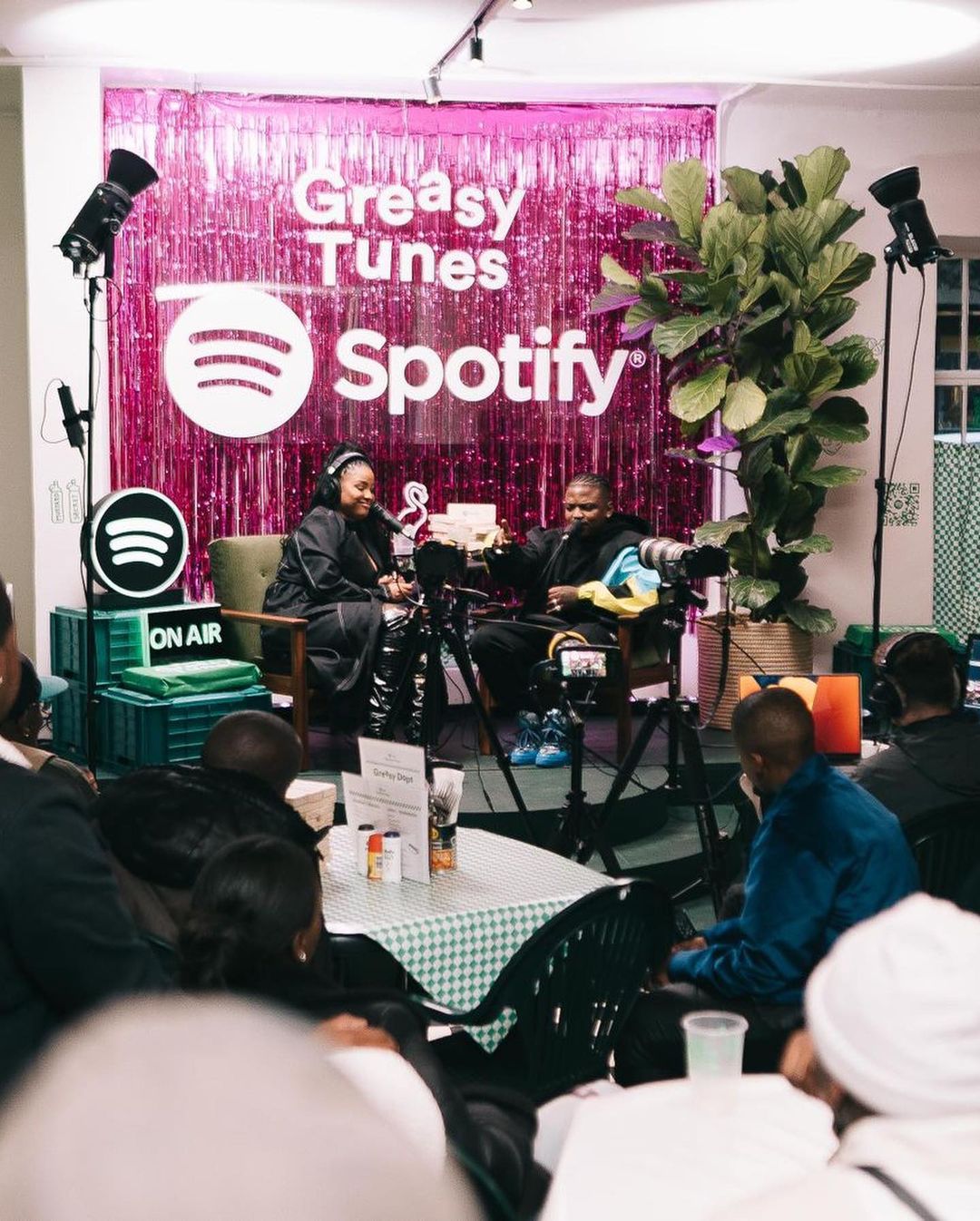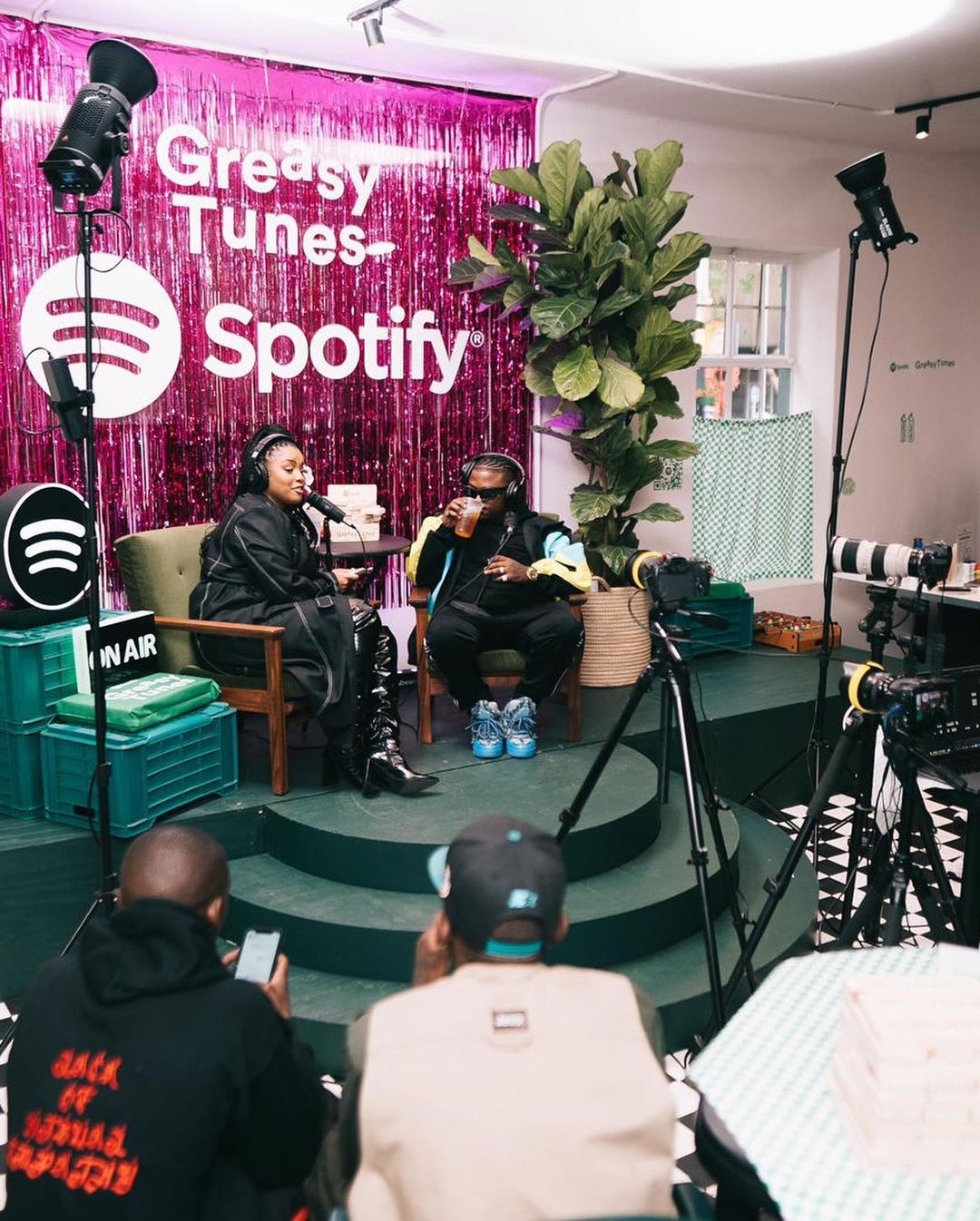 Breaking down the meaning behind Khekheleza, Foca says that it is a warning to young men like himself who are chasing their dreams not to get lost in the bright lights of their success and to avoid rushing into things because "Ho totoba, ho phala ho shiyana mfana wa hapelletsa."
Rounding off the conversation Focalistc shared his dreams for Amapiano as well as himself. He dreams of headlining the famous Madison Square Garden in New York; he has shown himself and other artists that it is possible by filling up the O2 Arena in London alongside Davido, who is one of his frequent collaborators. With regards to Amapiano, he would like to assist the genre in making the crossover from being a lifestyle into becoming a culture that can be sustained as well as feed families similar to Hip-Hop. In response to one of the questions asked by the audience on how he would like to be remembered, he said that he would like to live on through his music as he has left everything entrenched in it for everyone to enjoy and learn from.
Foca's next big project is his show at the Botanical Gardens in Pretoria named Straata Nation Address where he will be headlining as well as amplifying all those who make part of the illustrious Pitori Super League. These are the individuals who he can always call upon when he feels down and needs some uplifting —​​ people from home (Pretoria). If anything, Foca's journey and story is one of self-belief at the highest level as with it he has not only been able to accumulate material things but have others believe they can do it too because he has. He manifested Pitori to Paris and has lived it so what is stopping you from reaching out and achieving your dreams?
Listen here to the full interview here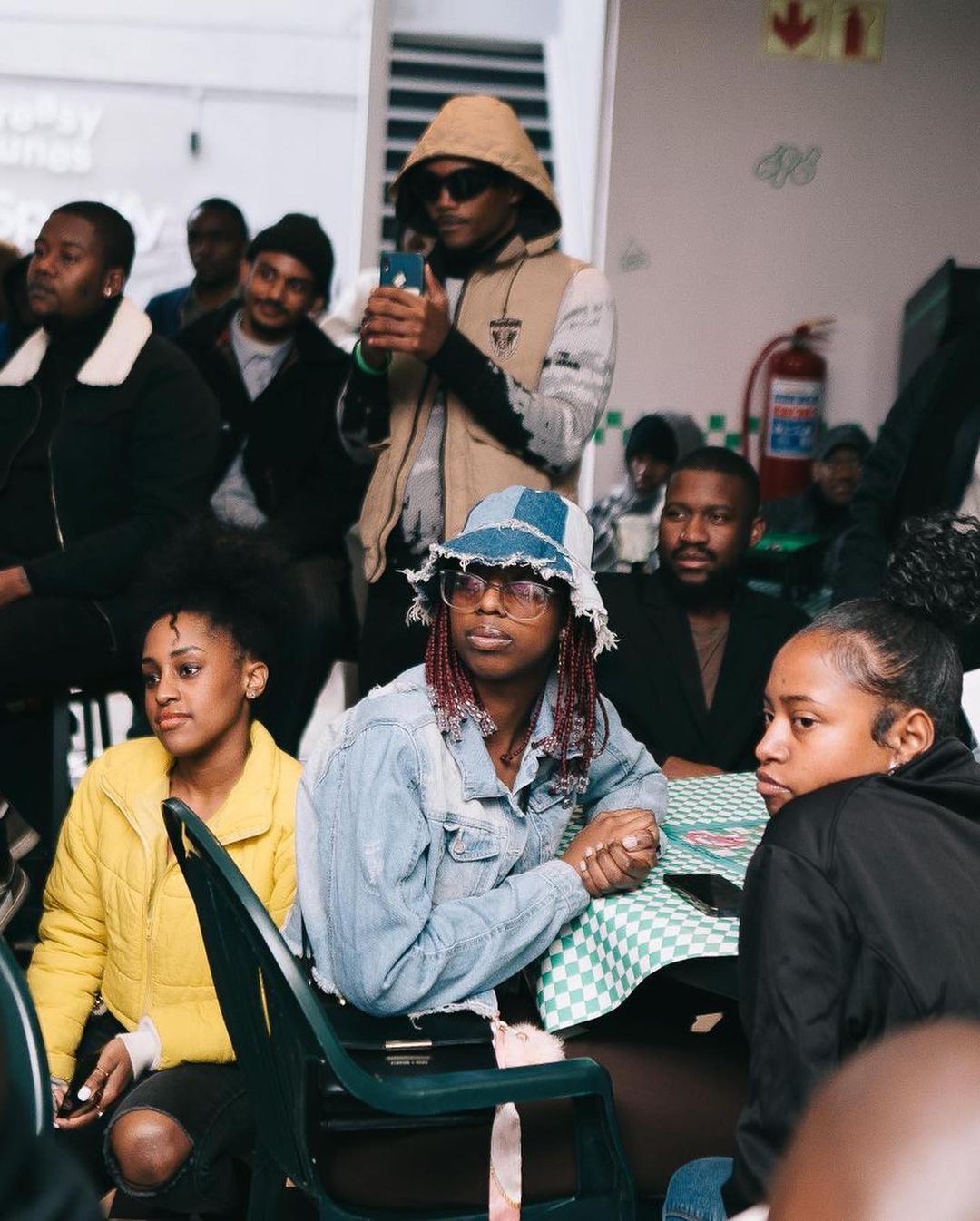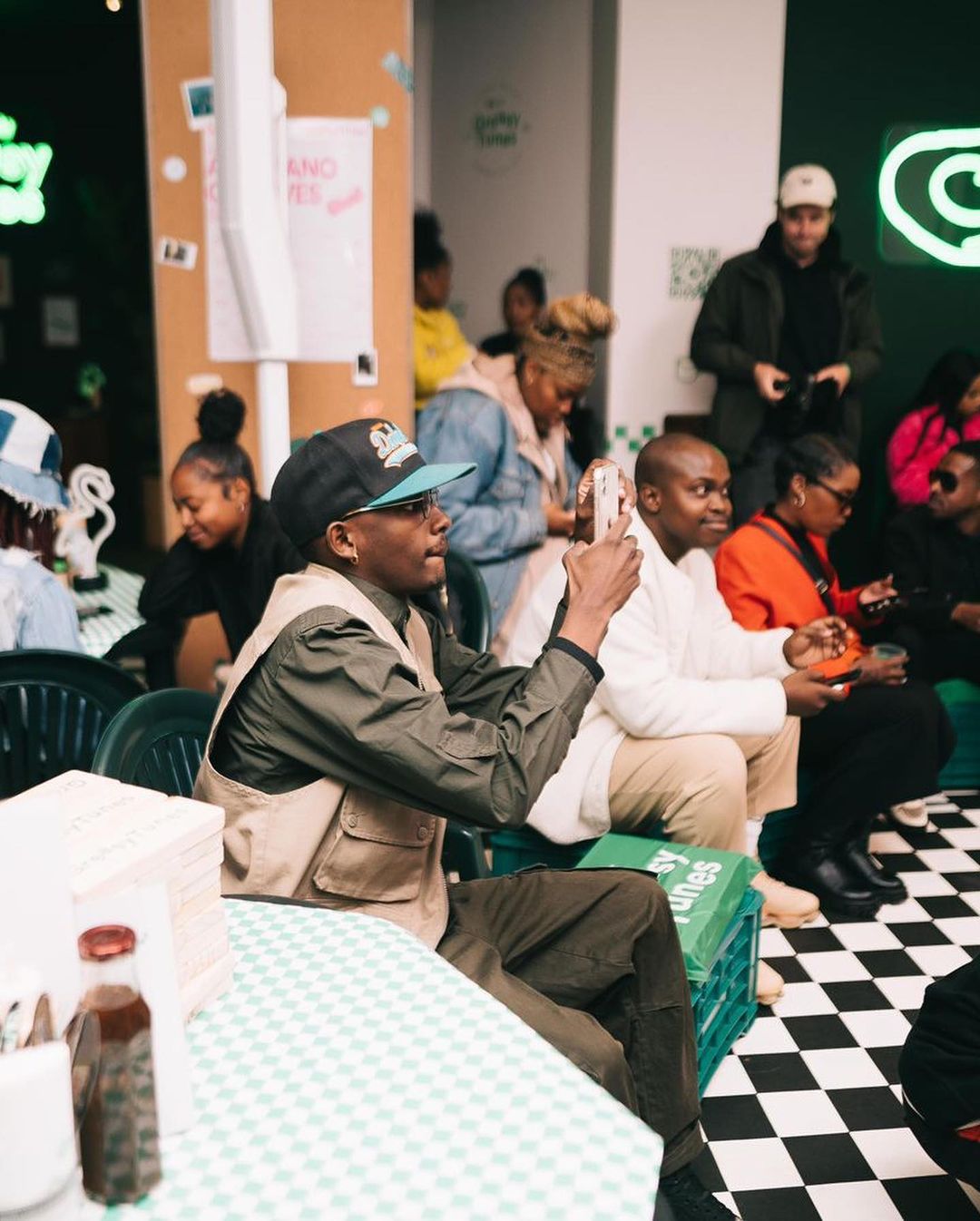 Images courtesy of @artvillain_