Now, I'll be the first to admit that I don't give a damn about sports. I didn't watch the match this past weekend and in fact, I did my utmost to avoid it, even going as far as skipping the Vogue Nights event I had been so looking forward to once I heard they'd be screening the match. On top of this, I am not at all into nationalism. I think it's dangerous and corny. But as I sit here, huddled away from the soggy Joburg rain, I cannot help but give in. What better way to make myself feel warm and fuzzy than to lovingly look back at some of the recent moments that have made me feel somewhat proudly South African?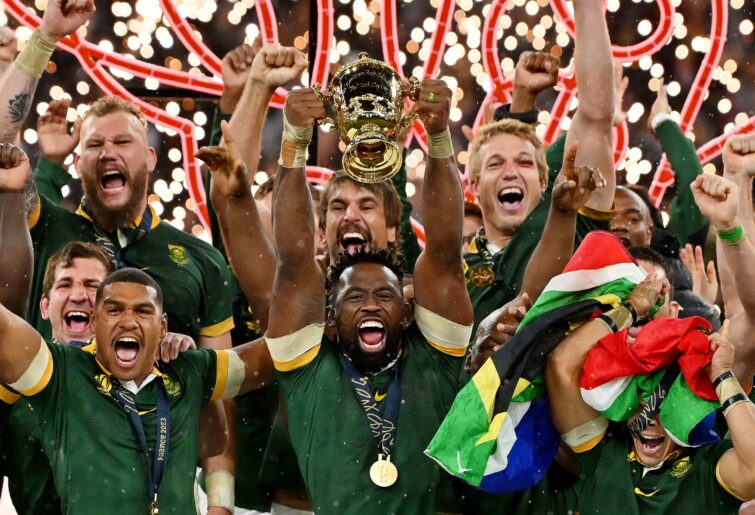 Springboks Win 2023 World Cup: Like I said I didn't watch the 2023 Rugby World Cup final, but this thing was all over social media. I gather South Africa defeated New Zealand 12-11, securing their fourth win. Handré Pollard scored all their points with four first-half penalties and Pieter-Steph du Toit made 28 tackles. Under Siya Kolisi's leadership, the victory marked South Africa's third consecutive one-point playoff win in the tournament with President Cyril Ramaphosa's awkward presence at the trophy presentation sparking debate amid the nation's dire challenges.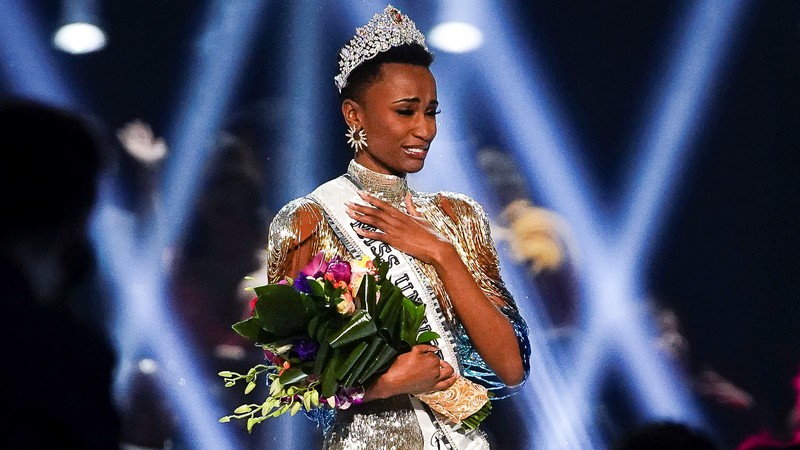 Zozibini Tunzi's Long Reign As Miss Universe: Rightfully, the stunning Zozibini Tunzi is the longest-reigning Miss Universe in history! Having been crowned Miss Universe in December 2019, she held the title for 467 days with an extended reign due to the COVID-19 pandemic. Tunzi was the third South African woman to win the title and one of the most iconic SA beauty pageant competitors since the likes of Basetsana Khumalo. It's worth noting that the previous record holder for longest reign was another Southern African — Miss Universe 2012, Leila Lopes from Angola.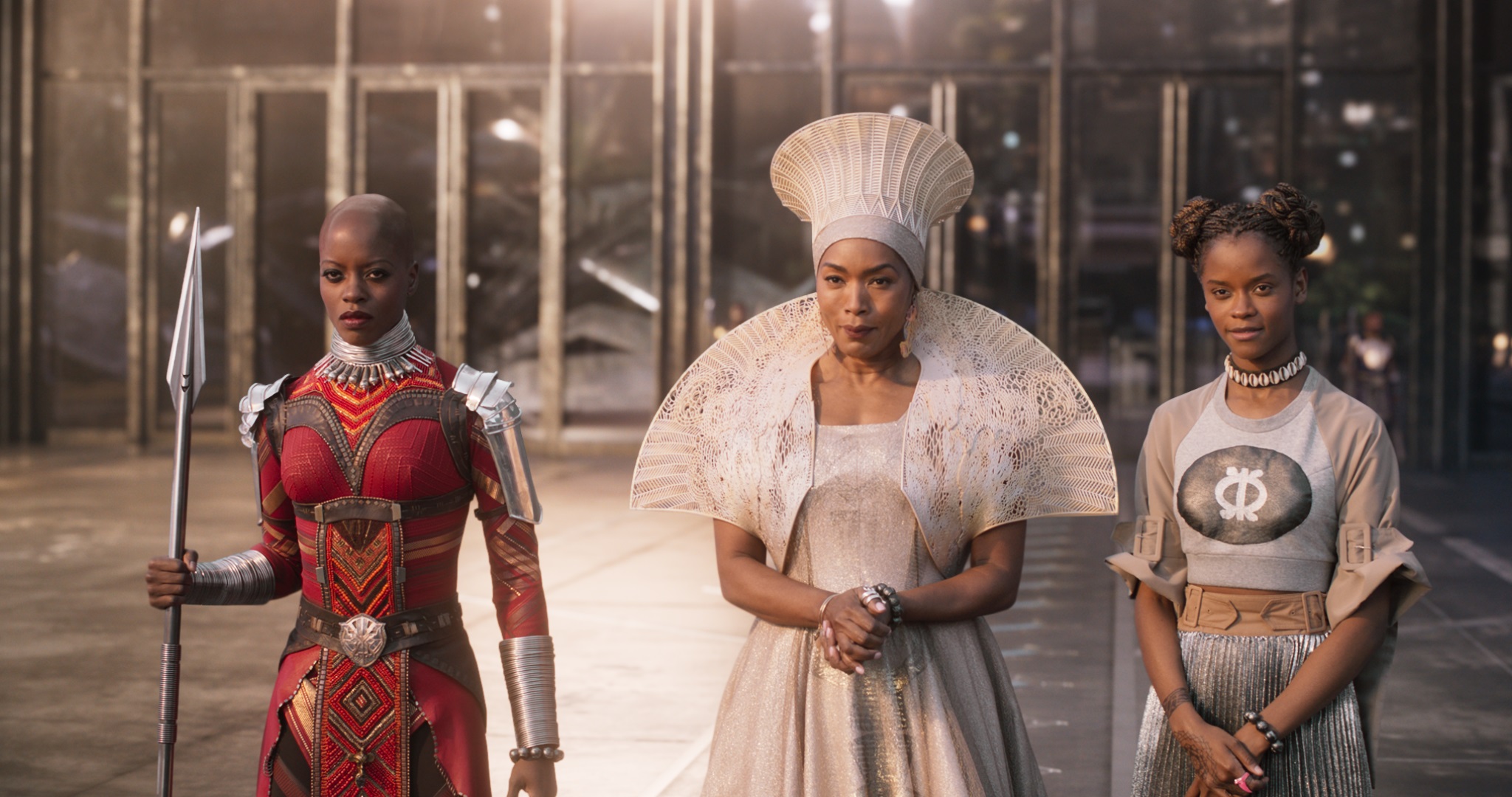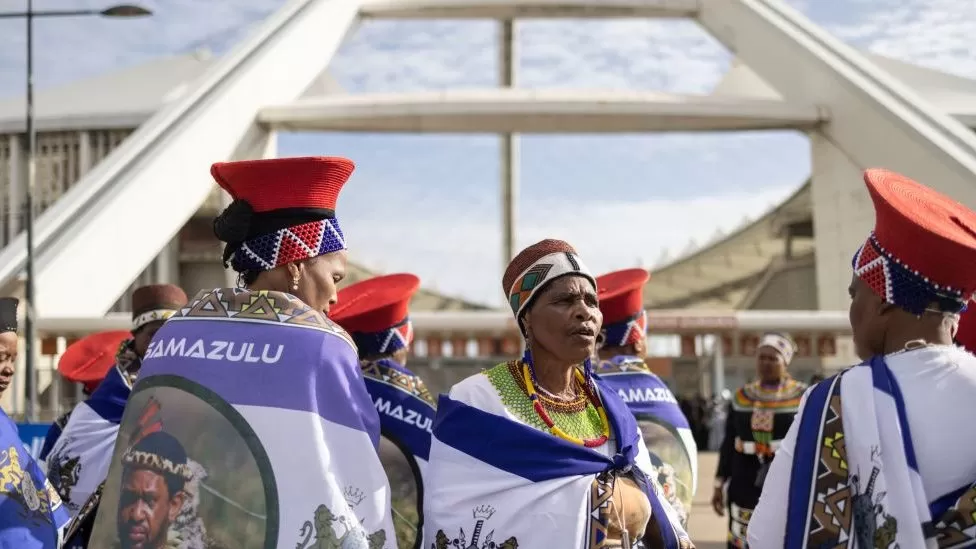 When it turned out Wakanda was basically South Ah!: The Black Panther movie was a historical pop culture moment in so many ways! Black folk showed their support by wearing their favourite costumes to the cinema and repeating the iconic quote "Wakanda Forever!" as some sort of positive Black affirmation. But from the music to the landscapes and the architecture, what was often overlooked were the cultural influences shaping the fictional realm of Wakanda. Besides the fact that the Wakandan language was straight-up isiXhosa, the costume design was influenced by the Maasai, Himba, Zulu and Basotho people and the film starred iconic South African actors like Connie Chiume and John Kani.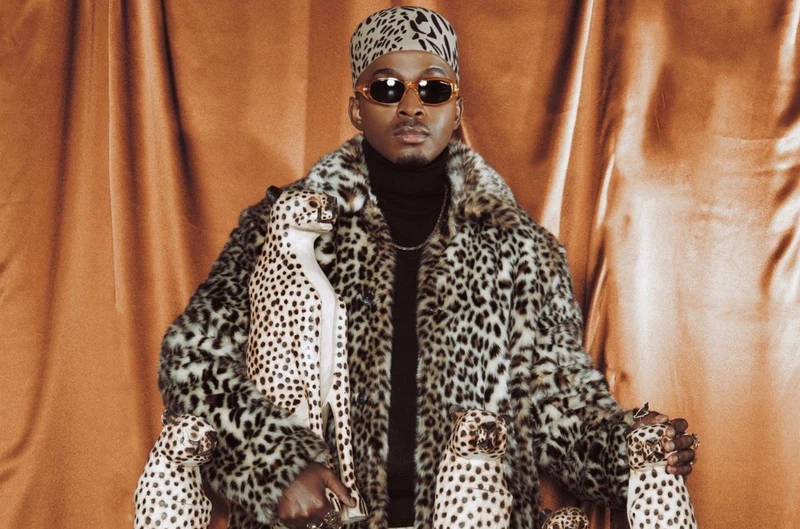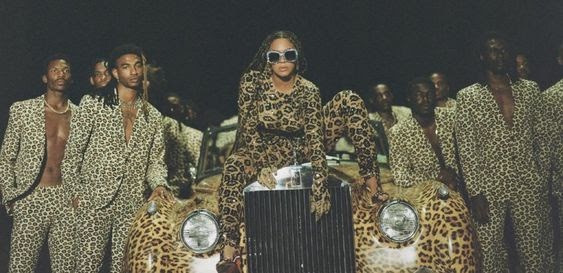 That Time Trevor Stuurman Helped Shape Beyoncé's, Black is King (2020): While some have been sceptical of Beyoncé's recent adoption of Afrocentric aesthetics, the truth is, that it has had some positive effects on our creative industries. Trevor Stuurman played a significant role in Beyoncé's Emmy-winning film Black is King. Stuurman who had previously collaborated with Beyoncé for her 2018 Global Citizen performance has also earned a spot on the Forbes Africa 30 under 30 list. Black is King, directed and produced by Beyoncé, features South African stars and seeks to present a modern interpretation of Black history and African tradition, focusing on self-identity and legacy building.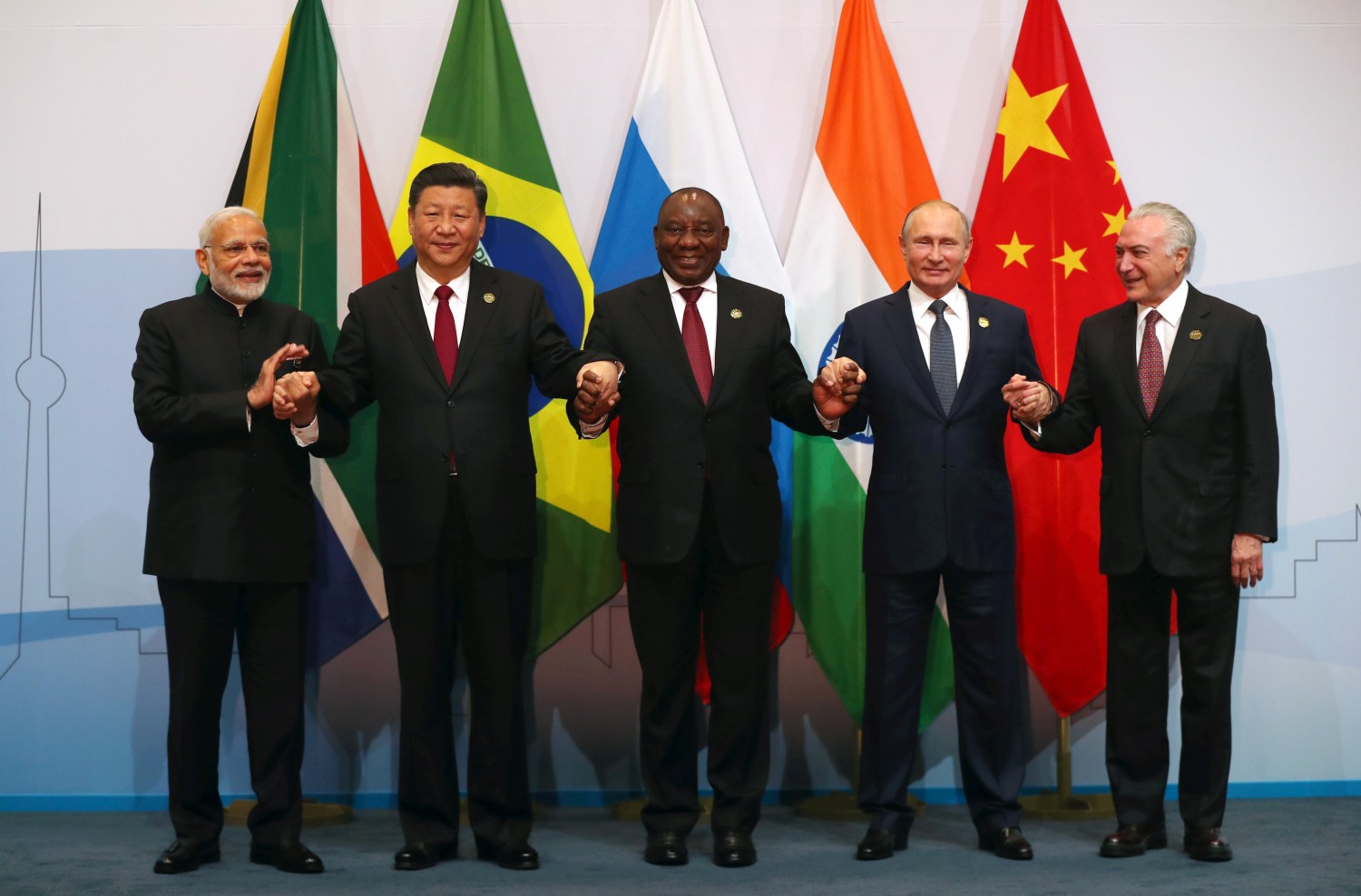 BRICS: Even for those who hate politics, BRICS was unavoidable. Since the end of Apartheid, it seems naysayers have been dying to see South Africa unravel and at any given moment, they are all but validated. But there are glimmers of hope here and there that our leaders may actually pull their act together and begin to actually lead. At the BRICS annual summit in Johannesburg, leaders of the five-member bloc (Brazil, Russia, India, China, and South Africa) extended invitations to Saudi Arabia, Argentina, Egypt, Ethiopia, Iran, and the United Arab Emirates in a bid to increase BRICS' global influence, marking the first expansion since 2010. The joining nations will have full membership on January 1, 2024, according to President Cyril Ramaphosa.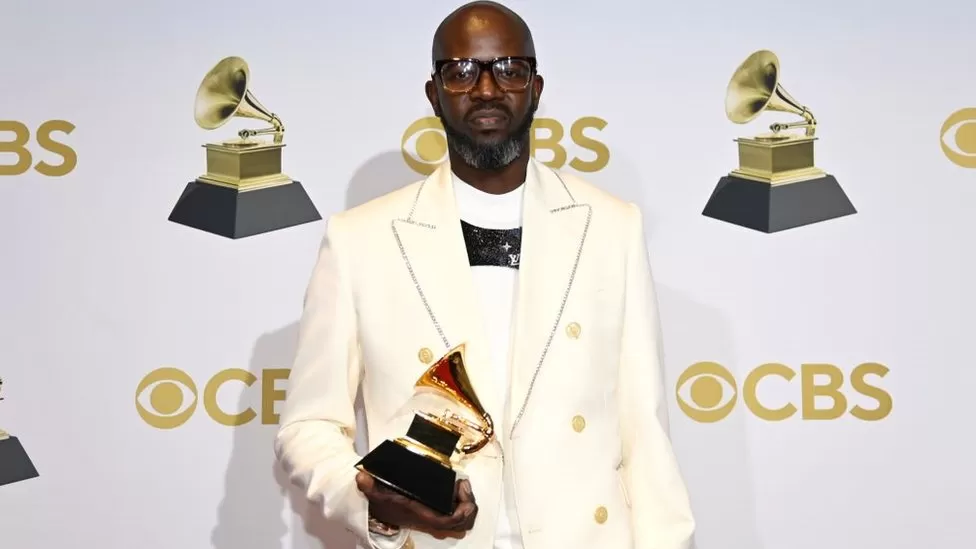 Black Coffee Winning A 2022 Grammy: Black Coffee has been on the scene for a time now. In and amongst all the baby mama drama, one thing was always undeniable and that is that the man is a damn hard worker. The South African DJ, whose real name is Nkosinathi Maphumulo, made history by being the first African to win a Grammy for Best Dance/Electronic Album. Black Coffee's success which coincided with the meteoric rise of Amapiano has been a great inspiration for African musicians and performers with ambitions set towards the global stage.
We Still Don't Know Where The Pots Are: No SA viral moment has garnered as much memology as Siyabonga Alone Makhavhu who was seen on SABC 2's Speak Out (2012) being confronted by the show's presenter at the time, Dingaan Mokebe. One could say Makhavhu who was recently rediscovered by Twitter detectives under a different alias is Mzansi's favourite villain. After reportedly being paid R13 925 as a deposit to supply customers with 48 pots, she failed to deliver. When asked the simple question of where the pots were, Makhavu responded, "There's no pots because I made the things that it cannot make the pots to be done." Our country was never the same again. 
Jerusalema Goes Global: Jerusalema, the hit song by South African DJ Master KG featuring Nomcebo Zikode gained immense popularity in South Africa and worldwide. Something about its uplifting isiZulu lyrics and viral #JerusalemaChallenge helped bring us collectively through the last haul of that horrendous COVID-19 pandemic. People from all over the world helped spread its good vibes and the song's international success meant people globally participated in the dance challenge, which was hilarious, to say the least. 
That moment Sho Madjozi met John Cena: South African singer/rapper Sho Madjozi's hit song John Cena was one of those insane hits that got so big, that we actually got sick of it. It was literally everywhere and towards the end of its reign, the earworm had kinda lost its charm. But when Madjozi appeared as a guest on the Kelly Clarkson Show, and John Cena, the WWE champion on whom she had based the song surprised her during her set, it warmed our icy hearts and brought more life to the viral track by the Tsonga star.
Christmas in July, or rather — August: For the first time in 11 years, Johannesburg experienced rare snowfall. Even the cynics among us were awed and delighted, as some saw snow for the very first time. The moment couldn't help but be a talking point and bring us together, even briefly. While parts of South Africa typically have snow during the winter months, Johannesburg's last snowfall was in August 2012. The snowfall, which was attributed to a surge in humidity, cold temperatures, and a cold wind, took social media by storm, with many coming feverishly close to being granted a day off from work. 
Mind you, just because these moments live in my mind rent-free doesn't mean I invited them to do so, so don't at me. Admittedly, this list is laced with thick layers of cheese, but I blame that on the current Bokke fever against which clearly none of us are impervious. Perhaps the epic SA pop culture moments stuck in your head are much different and surely there are many more such moments to come in the future of our perplexing country. One thing is for sure — there won't be a dull moment in sight and I suppose that's just the way we like it.