With the nicknames TNT and Boom Boom referencing her explosive energy on stage, Tarryn Alberts is the definition of making your vision a reality. Growing up in Eldorado Park, she has become an inspiration for her family, friends and other kids in her hood. Tarryn and I walked down memory lane reflecting on how her passion for dance has grown into a powerful personal brand over the years.
The family-oriented dancer recalled her first memories of performing in front of an audience. Her first gig was when she was just 4 years old, performing at a 21st birthday. "I will never forget. My grandmother made us clown suits and put wigs on us. They played Boom Shaka. I don't even know how I remembered the dance moves, but I remember at that age I was already doing full on choreography. I have been dancing ever since!". With her family recognizing her inherent desire to move and entertain, Tarryn found people and opportunities being placed in her path that would allow her to do just that.
To my surprise she mentioned that she used to be bullied for her dancing. "I remember I was doing a performance in high school. The principle had asked me to do an dance for assembly but they had not setup sound or anything! So I thought to myself 'how is this going to happen?'. They brought in this small radio so for the 600 students it looked like I was dancing to nothing. My best friend was teasing me all day saying 'yoh you were unplugged dude!'". During our laughs over this embarrassing moment Tarryn again emphasized her passion for her craft despite moments that can be interpreted as downers.
During her primary school years Tarryn trained in jazz, afrofusion and modern dance. These basic styles have carried through in her growth as a professional dancer. However, encouragement from her mother to dabble with different types of dance has allowed Tarryn to expand her relationship with dance and appreciation for expression through movement. When she was 16 she joined the hip hop crew, B-Supreme. "We were always into battles. By then it had moved away from just B-boy battling to hip hop dancing. We were everywhere. We were doing competitions, we were doing talents shows. By then I already knew that this was going to be my life. I had decided to be physically active for the rest of my life and I wanted to make money like this.". When she was 17 she decided to go pro, with her and her crew getting booked for music videos and other gigs.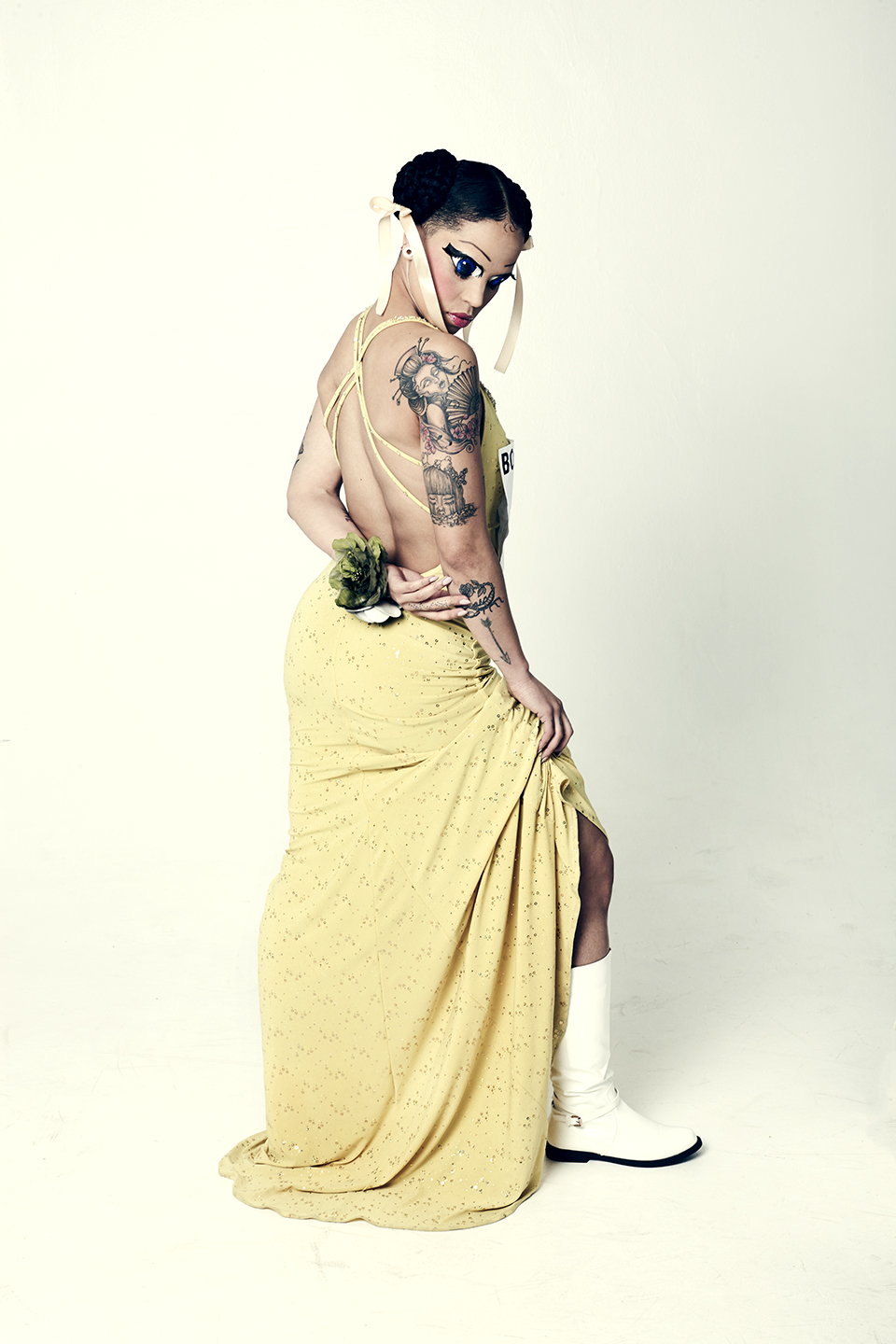 After high school she travelled to Germany for a year as part of a production that would entertain children and old-aged people. This time in Germany also included doing workshops at schools on self-esteem, racism, the use of drugs and offering motivation for young people. Tarryn explained that this time away from home confirmed her zeal for movement. It also planted a desire to be an inspiration for young people in her hood. "It took like 3 years before people actually started realizing 'oh wow this girl is actually a dancer'… But I am able to look back and say 'I worked hard'."
"I have never had a 'normal' job in my life. No, I'm lying. I was a receptionist for three days then left. I was always listening to music and dancing in my chair!". Choosing a creative outlet as a career path in South Africa can be quite a conflicting decision. Tarryn confesses to me moments of uncertainty and disappointment. But she always reminded herself that dancing has opened her life to people who provide encouragement and experiences she would not have otherwise had the pleasure of being a part of.
"It's so funny. People always ask me 'where did you learn to dance?' Besides the formal stuff, it is from self-training. From watching music videos and hanging with my friends." The importance of learning from other people comes through clearly when Tarryn describes her personal dance style. She explains that her dance style is adapted from six people she knows personally – Manthe Ribane, Lee-che Janecke, Sne Mbatha, J-Star, Tom London from Soweto's Finest and her dance teacher Gladys Agulhas. Drawing inspiration from multiple people has been important for how she has sculpted herself as a dancer. "When you train in dancing you learn the fundamentals in a certain style. A lot of dancers, I have noticed, just stick to that style. Over the years from learning, and now being the person I am, I have created my own dance style.".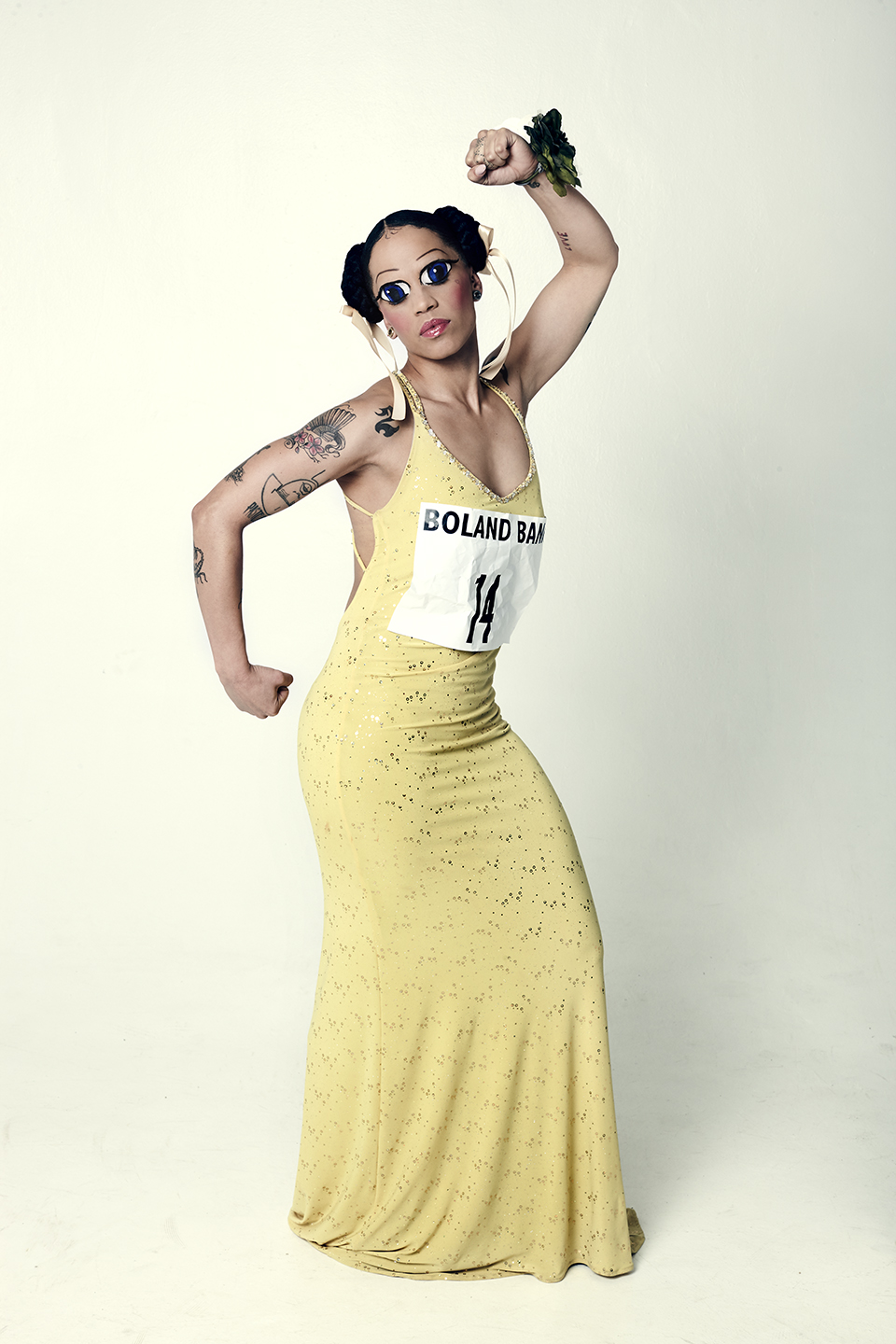 Tarryn describes dancing as an outlet that allows her to feel free. "I can be anyone I want to be. On stage I can be angry, happy, sad. I can interpret things differently". Tarryn also views dance as a form of meditation and as a spiritual message. "I started realizing that this thing is actually a spiritual thing. You know when they say you have to get your mind, your body and your soul in one thing.". She has learnt to connect with her body and listen to the messages that it sends her.
One of her career highlights has been touring with Die Antwoord. She will being going on a tour with them for the fourth time this year, travelling to the Americas and Europe. Tarryn has also been a part of a number of campaigns including the Nike 'Believe in More' campaign for Nikewomen. Her relationship with the Nike team has grown, and while visiting their HQ in Portland she was asked to curate 12 looks for Spring 18. She has also become the ambassador for a makeup brand that will be launching in South Africa at the end of May.
Appreciative of the positive response to her chosen field, Tarryn expressed that she hopes to continue to inspire kids to believe in more than what they think is normal or to think beyond what they have been told they will amount to.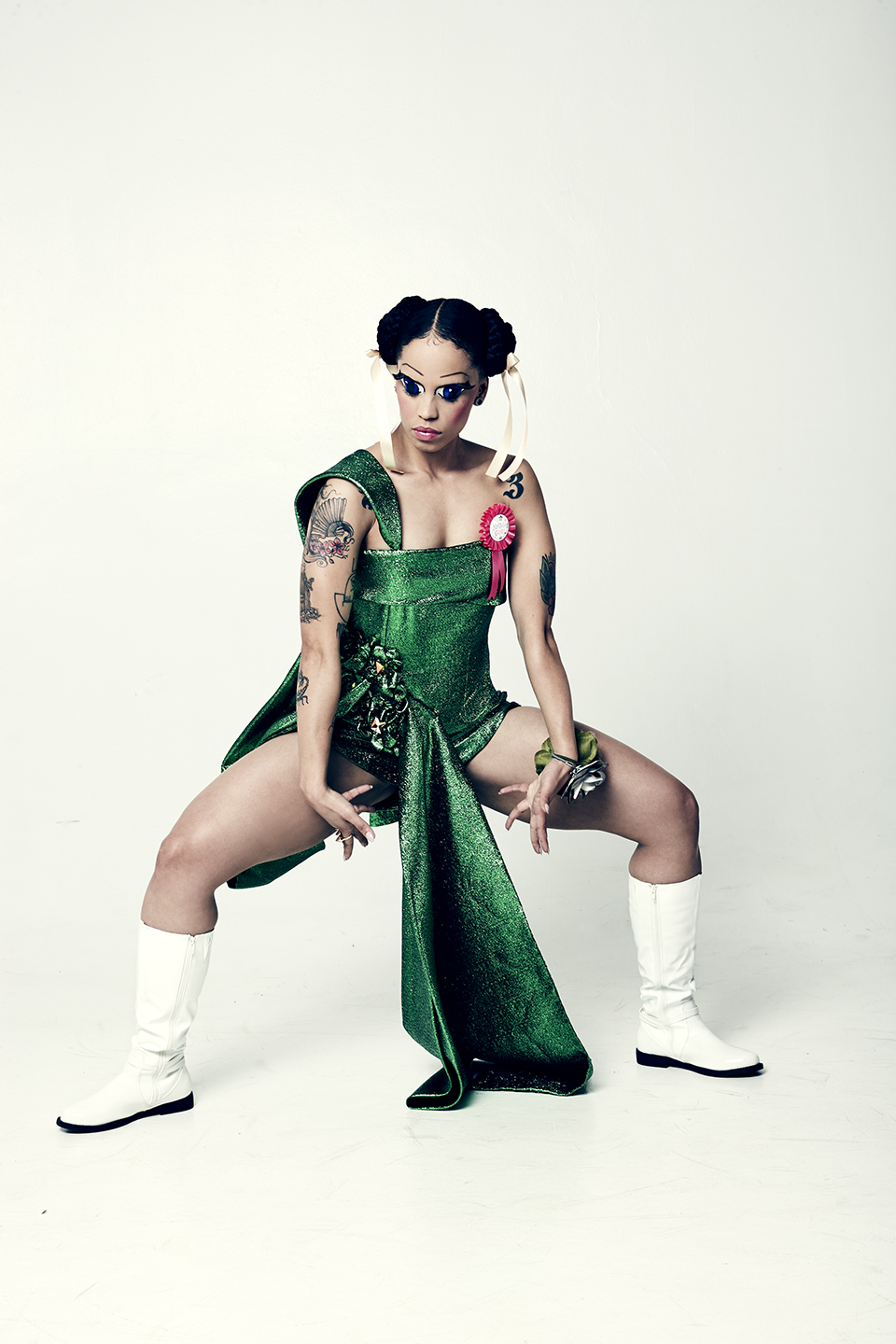 Shoot Credits
Photography by Liezl Zwarts
Creative Direction & Styling by Jamal Nxedlana
Hair by Ncumisa Mimi Duma
Makeup by Katelyn Hughes
Cover Image: Tarryn wears a baby blue beaded dress by JJ Schoeman, shoes and accessories stylists own.
Look 1: Tarryn wears a yellow sequined dress by JJ Schoeman, shoes and accessories stylists own.
Look 3: Tarryn wears green jumpsuit for the David Tlale archive, shoes and accessories stylists own.